Two years ago, Funko produced a pretty extensive and well-rounded Guardians of the Galaxy POP Vinyls series, which I was honestly totally satisfied with… with one exception! While we got POPs of everyone from Thanos to Yondu to Howard the Duck, my favorite cameo character from the movie was missing. But no longer–the first Specialty Series Funko POP Vinyls Cosmo the Space Dog is now up for order! And he's got an anthropomorphic friend accompanying him: Dorbz Howard the Duck!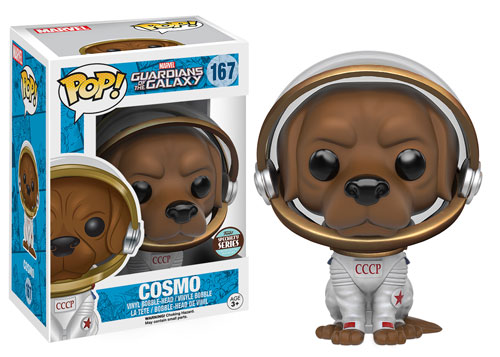 Considering that it's been close to two years since the Guardians of the Galaxy movie was in theaters, I thought that the chances of ever seeing a Cosmo the Space Dog POP Vinyl figure were all but non-existent at this point. But today, Funko has given me something that's made me cheer out loud (for real): the first two entries in the monthly Specialty Series of Funko vinyl figures!
Not only are we getting a Cosmo the Dog Funko POP Vinyl that I had long since given up hoping of seeing released, but now we're getting the second Funko Howard the Duck vinyl figure–this time, in a-Dorbz-able Dorbz form! I never imagined we'd get even one Howard the Duck Funko figure, so getting two is like a little slice of heaven.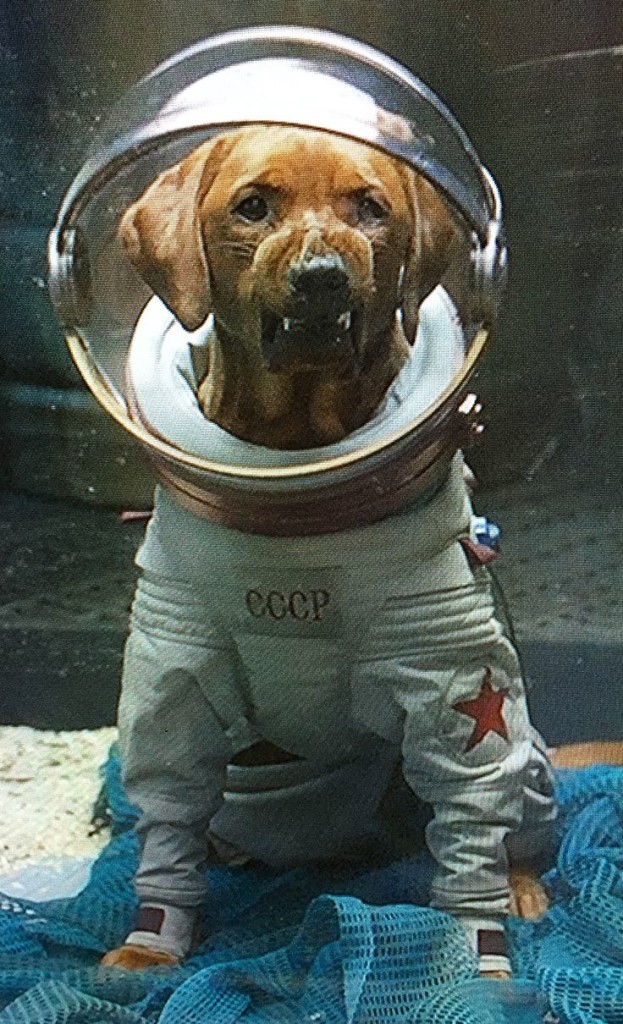 For those who don't know Cosmo, he's the Russian space dog from the modern Guardians of the Galaxy comic books. While he wasn't a major character in the live-action Guardians of the Galaxy movie in 2014, he did make a cameo in the movie (and yes, it was one of the high points of that movie–and the entire MCU–for me). To say that I'm elated to see Cosmo appearing as a POP Vinyl figure is a complete understatement.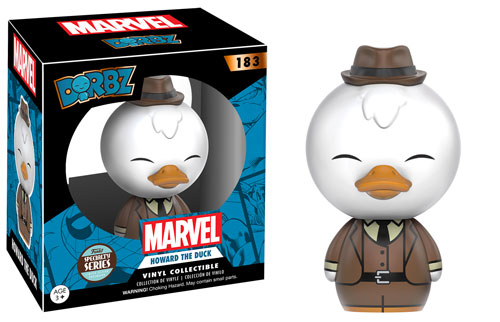 Here's the official blurb from Funko on exactly what the "Specialty Series" is:
"In an effort to recognize our most special accounts and loyal retailers, Funko is introducing our latest line of exclusives – the Specialty Series. Every month, we'll be announcing two major exclusives – one Pop! Vinyl and one Dorbz – that can be acquired through the Specialty Series.
Why is it so special? You'll only be able to find these Specialty Series exclusives in boutique retail, specialty stores, local comic book shops and from qualified online retailers. This is your chance to help support local businesses and smaller retailers, and you'll pick up an amazing exclusive item in the process!
Our first two exclusives are the Cosmo Pop! Vinyl from Marvel's Guardians of the Galaxy and the Dorbz version of Howard The Duck!"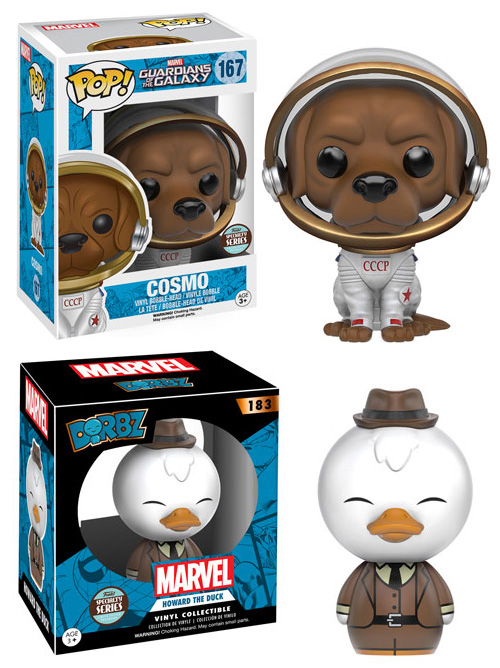 As far as where these figures will actually be available–I'm in hot pursuit of that information right now. According to Funko, "comic book shops and specialty stores" will be able to order these figures, but that's a little ambiguous as far as answers go. As soon as I find some specific information about when and where Cosmo and Howard the Duck can be ordered, I'll post links here and to the Marvel Toy News Twitter and Facebook Pages. Stay tuned!
What do you think of the first two releases in the limited exclusive Specialty Series of Funko POP Vinyls/Dorbz, Marvel collectors? Will either of these beloved Marvel mascots be joining your collection this summer?