Marvel Minimates are one of the lines that we can pretty much always count on having some killer exclusives for San Diego Comic-Con each year, and 2016 is no exception! Not only are we getting the first-released Netflix Daredevil Season 2 figures from any company, but SDCC 2016 will complete the Civil War Minimates figures roster with a Scarlet Witch: the 2016 SDCC Exclusive Minimates are now up for order!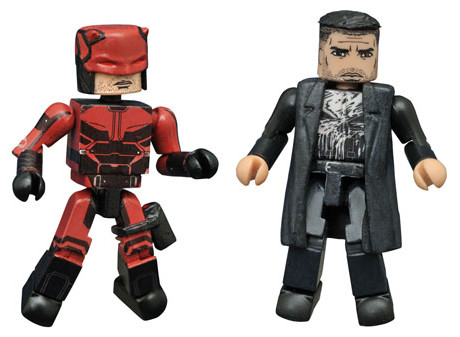 Apparently, Diamond Select Toys didn't take kindly to Hot Toys one-upping them this morning
by announcing the very first Netflix Punisher figure by any toy company
, because DST struck back a few hours later by announcing
their own
Minimates Netflix Punisher figure as a San Diego Comic-Con 2016 exclusive–and unlike Hot Toys' version, the Diamond Select Punisher figure will be arriving
this year,
making it first-to-market despite being announced second.
And this no-doubt hugely-demanded Frank Castle figure will be coming with a friend: an all-new, updated Season 2 Daredevil Minimates figure! We've already got a costumed Daredevil figure in the Netflix Daredevil Box Set 4-Pack coming our way in the fall, but this version is not only different–it's also very possible it will be released before that four-pack is!
Given the hype and popularity of the Marvel Netflix TV series and the serious lack of merch available for them, limited to 3,000 pieces and priced low at $12.99 MSRP, I could definitely see Diamond Select blowing through the majority of their stock on these Netflix Minimates quickly at SDCC in July.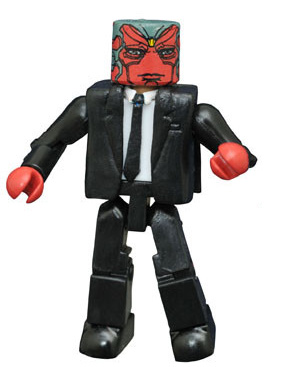 But for those who don't watch the Netflix Marvel series (yes, I know it's hard to believe, but such people do exist), Diamond Select Toys has a movie-based two-pack lined up as well–and it's a good one!
While DST came really close to completing the rosters of Team Cap and Team Iron Man with the first two series of Captain America Civil War Minimates (plus the Toys R Us exclusives), there was one team member who didn't make the cut: Wanda Maximoff, the Scarlet Witch.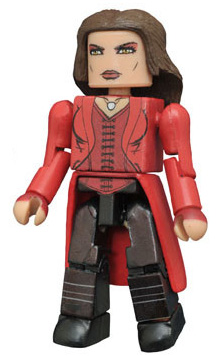 But rejoice, Scarlet Witch fans! The Civil War Scarlet Witch Minimates figure will be completing #TeamCap in just two short months, when Wanda arrives (with a suit-wearing Vision figure in tow) at the 2016 Comic-Con.
Even so, Scarlet Witch may end up being a tough grab at the event–with just 1200 pieces produced, this two-pack is one of the most limited items that Diamond Select Toys has whipped up for this year's San Diego Comic Con.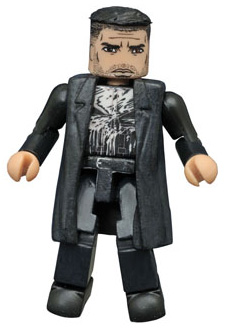 And there's good news for those who want these figures and aren't heading to San Diego: BBTS has limited quantities of all of DST's exclusives available for order now! Most of the SDCC Exclusives that are available for non-attendees do tend to sell out quickly during pre-orders, so be sure to snag any Minimates you want now while they're still available for the same price they'll be at the con.
What do you think of the 2016 SDCC Minimates exclusives, Marvel collectors? Are you interested in either of the packs DST is offering this year, or were you hoping for some new comics-based Minimate figures instead?