It looks like old saying that goes "good things come to those that wait" is about the be proven once again. The Diamond Select Toys Captain America Civil War Marvel Select figures were announced and put up for pre-order in the winter and revealed at New York Toy Fair 2016 in February. It's been a long five months since that's included the movie coming (and going) in theaters, but the time is now upon us: the Marvel Select Civil War figures are expected to ship later this month and DST has now shared packaged photos!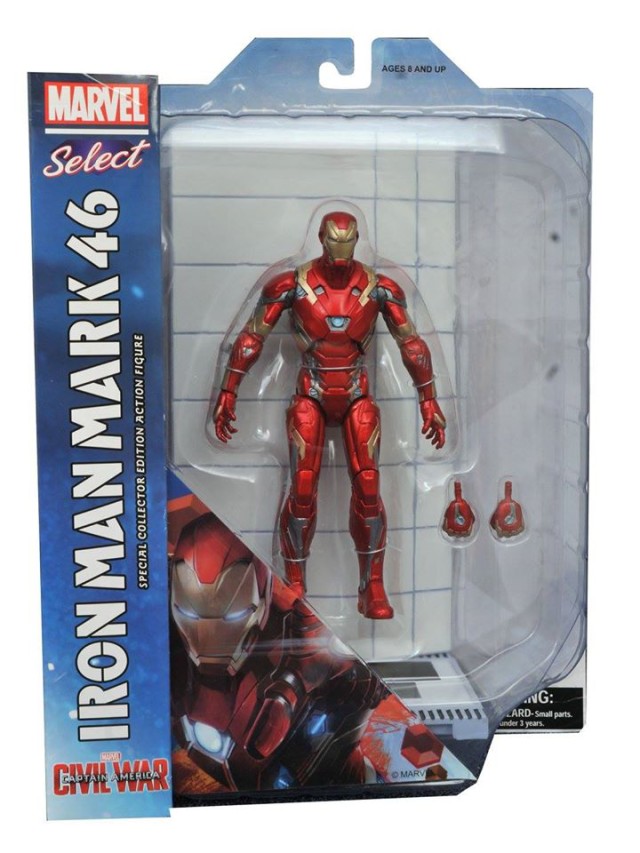 While Hasbro was able to get a few of their collector-based Marvel Legends Civil War figures into stores  in the spring in limited quantities (plenty of folks
still
 haven't found Black Panther), we're still waiting for the Captain America Civil War movie toys to arrive from almost every other manufacturer.
And while we've still got a few months to wait for the Civil War Hot Toys and most of the SH Figuarts to arrive, the Diamond Select Civil War action figures are now expected to arrive around the end of July 2016!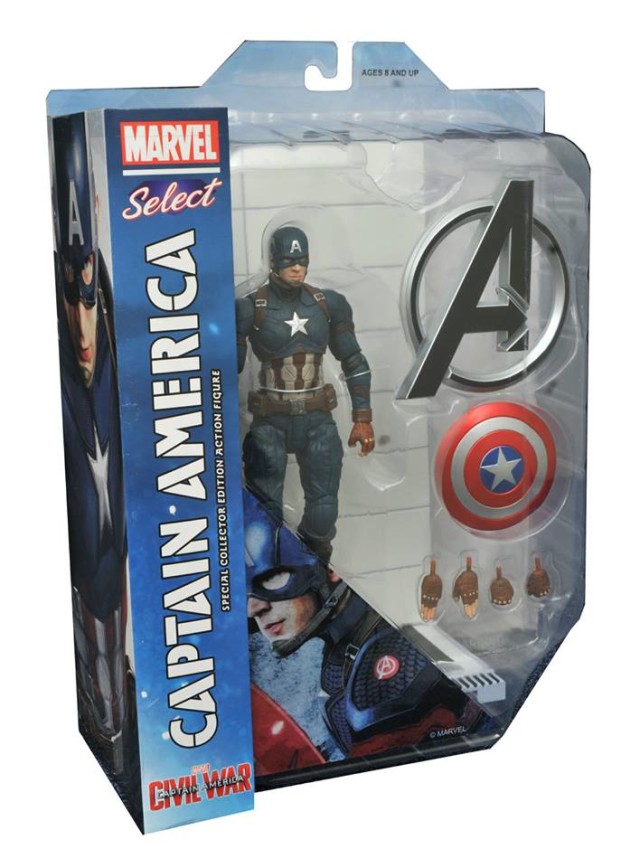 While we saw the figures and their awesome New Avengers Headquarters diorama background at Toy Fair, this is our first chance to check them out in packaged for and to see what accessories (including the backdrop pieces) come with each figure.
The complete breakdown for the series is as follows:
Marvel Select Iron Man Mark 46 with two pairs of interchangeable hands and diorama background piece
Marvel Select Civil War Captain America with shield, three pairs of interchangeable hands and New Avengers HQ diorama piece
Marvel Select Winter Soldier with machine gun, two pairs of interchangeable hands and diorama piece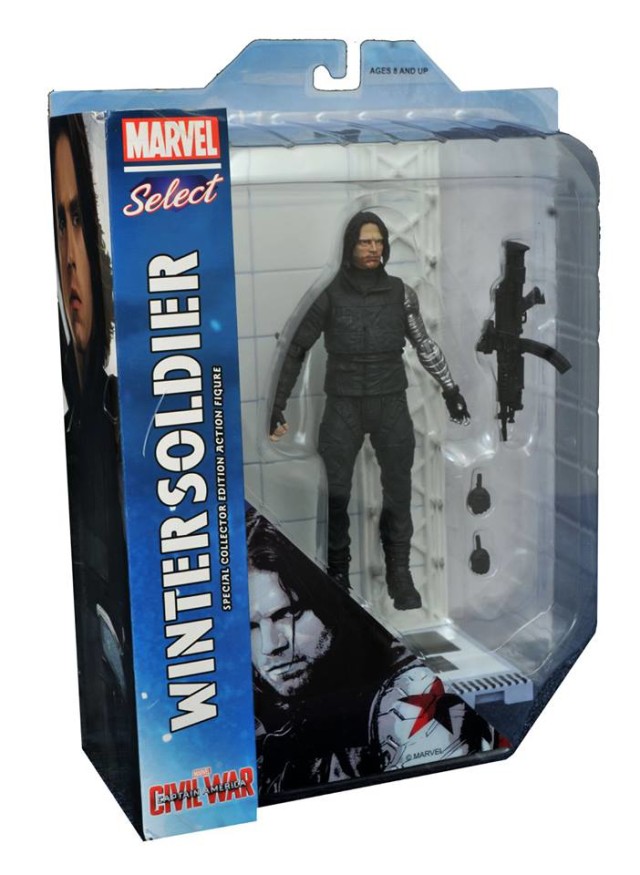 The finished 7″ figures in their packaging all look really nice to me, with the shininess of Iron Man Mark 46 and the weathering on Captain America being particularly impressive. I like this Civil War Iron Man figure a lot more than the impressive Hasbro version, and that's saying a lot! I'm also always thrilled to see interchangeable hands, so I'm excited about each character including 2-3 pairs of hands.
I'm definitely bummed about the lack of effects pieces for Iron Man, though, and the paintwork on Bucky's stubble in the packaged photo has me slightly concerned. Even so, I've got all three figures in order and am looking forward to receiving them later this month.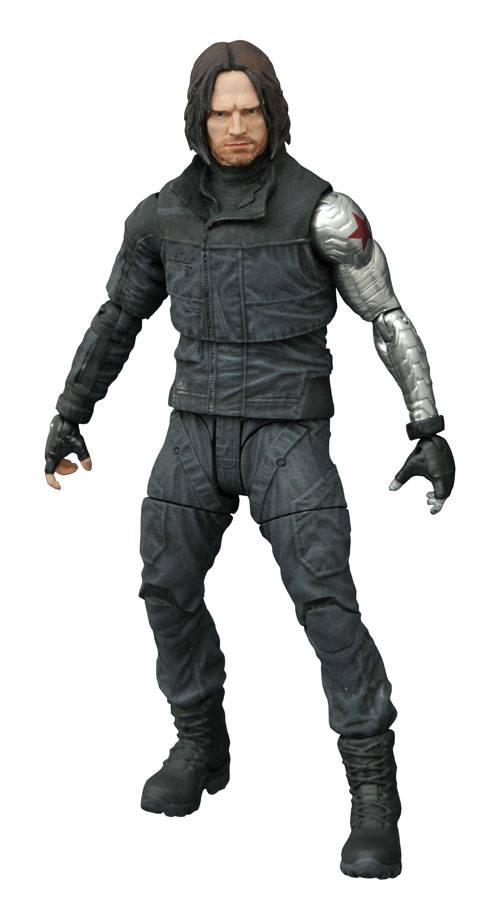 The Captain America Civil War Marvel Select figures are available for order online, although some retailers have already sold through their allocations and have closed pre-orders as they will not be receiving anymore. EE is already completely sold out of all three figures and BBTS is out of Mark 46 Iron Man.
The DST MCU movie figures only get one production run and are never reissued, so if these action figures appeal to you, make sure you nab them now and don't end up having to hunt them down for $100+ on the aftermarket down the road.
Now that you've seen the final packaged photos, what do you think of the Diamond Select Civil War movie figures, Marvel fans? Does the final product look better or worse than you expected, and are you planning on adding any of these 7″ figures to your collection this summer?