Almost unquestionably the most talked-about series of 2015 Hasbro Marvel Legends figures has been frustratingly difficult to find at retail thus far. While some online retailers received limited stock of cases in early July, those waiting for individual figures have had a rough time. But if you haven't found these figures yet, you need hunt no longer–Amazon now has all of the shortpacked Marvel Legends Hulkbuster Series figures available for order with free shipping!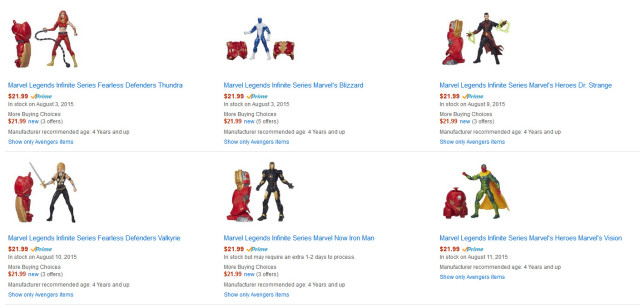 The moment that Hasbro unveiled the Marvel Legends Avengers Hulkbuster Wave at the New York Toy Fair 2015 in February, it
instantaneously
became the most-anticipated Marvel Legends 2015 series. Speculation said that the series would be hitting retail in mid-summer 2015, and it has–but not nearly in enough quantity yet to meet demand.
But have no fear, the drought is ending–the Marvel Legends Hulkbuster Build-A-Figure series is starting to appear in retail stores, and all of the rare figures have hit Amazon US now as well!
The series consists of seven figures, and six of them have been shortpacked at just one-per-case:
Vision
Valkyrie
Thundra
Doctor Strange
Blizzard
Marvel NOW! Iron Man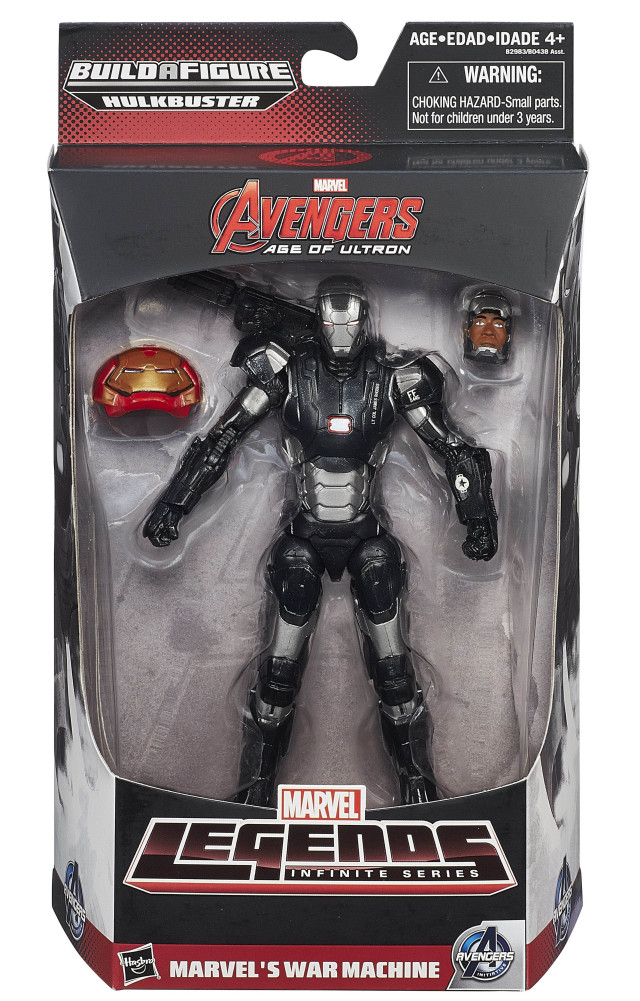 Oddly enough, there's one figure from this series that Amazon is not yet selling themselves (although he is available from third-party sellers): War Machine. What's weird is that this Marvel Legends War Machine figure is the only double-packed figure in the series and thus the figure that Amazon probably have the most stock of.
I'm assuming Rhodey not being available directly yet is an oversight that will be corrected soon, but even if it's not, War Machine should be easier to find in stores than any other figure from this wave.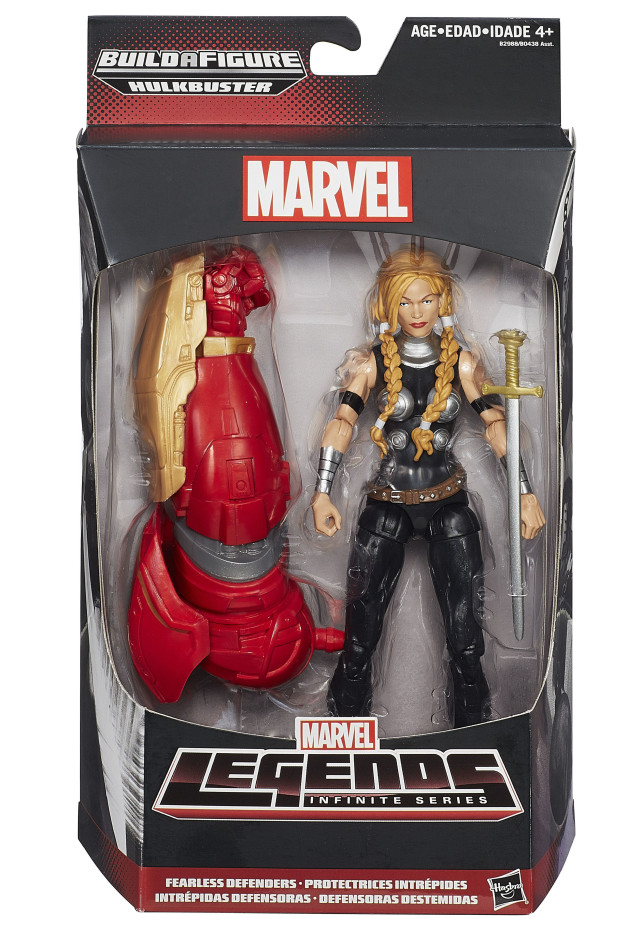 The figures (sans War Machine) are priced at $21.99 each with free shipping via Amazon right now. Considering the figures retail for $19.99 in most brick-and-mortar stores (plus $1.60-$2.00) tax in most states, those collectors in states where Amazon doesn't charge tax make out very well ordering online.
It's worth noting that this is a series where every action figure in the wave includes a different Build-A-Figure part. Hasbro has released a few 6″ Marvel Legends Infinite Series waves where there are two figures in the wave that share the same Build-A-Figure part, but this is not one of them–you must buy every single figure from the wave (including the "Fearless Defenders" Thundra and Valkyrie) in order to build the Hulkbuster Iron Man Build-A-Figure.
Considering that Thundra is not exactly a household name (even among diehard comic book fans), this is probably a smart move on Hasbro's part.

The Marvel Legends Avengers Wave 3 series with Hulkbuster Iron Man BAF is now available for order on Amazon, and is expected to be shipped out this week. The estimated ship dates on certain figures may correlate with how well each figure has been selling (ie those figures shipping earliest have likely sold the least quantities thus far). With the massive demand for this wave among collectors, I fully expect most of the figures (especially Vision and Doctor Strange) to sell out quickly and only be available at inflated third-party prices.
Have you spotted the Hulkbuster Marvel Legends series in stores yet, Marvel collectors? If not, are you planning to snap up any of the figures from the series now that they're available individually online?