No one ever said building a new Marvel Legends Fantastic Four would be easy (or fast)! It's been a lengthy wait since the new Marvel Legends Invisible Woman first appeared in January, but Sue Storm's little brother has finally flamed onto store shelves in North America… in Canada (and on ebay), at least! We'll be waiting just a wee bit longer for Johnny to reach the United States, but in the meantime, here's some in-hand photos and impressions of the Exclusive Marvel Legends Human Torch!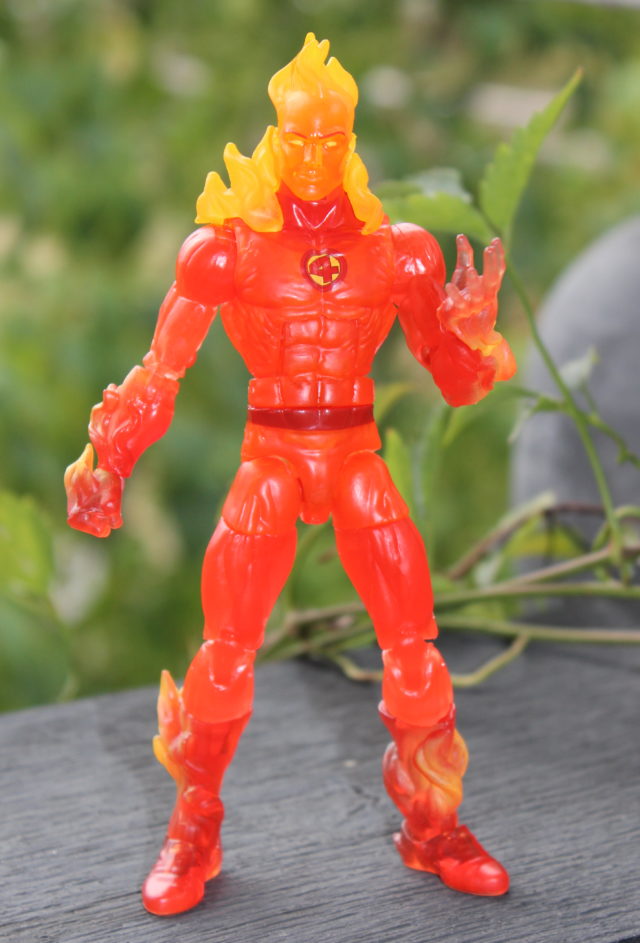 When Hasbro announced Medusa and Mr. Fantastic–the third and fourth Walgreens Exclusive Fantastic Four Marvel Legends (not counting Namor)–at San Diego Comic Con 2017, it seemed like the long-awaited Human Torch figure was destined to arrive shortly thereafter.
Well, it's been a bit more than a month since SDCC 2017, but the Human Torch Marvel Legends 6″ figure has finally reached North America, where he's now showing up at EB Games stores in Canada (though he'll be a Walgreens exclusive in the United States)!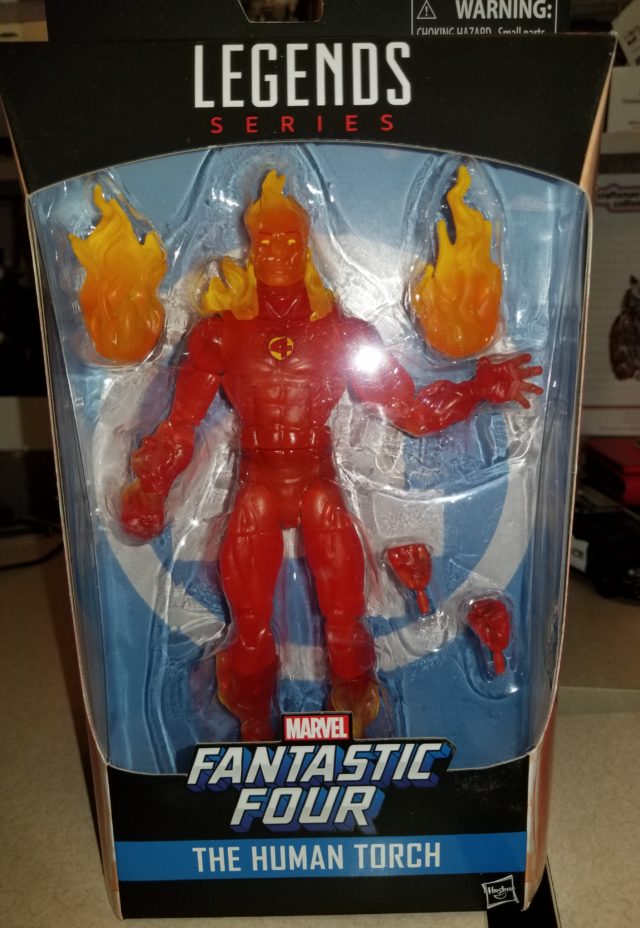 Canadian Marvel Toy News reader Fin G. sent in his impressions of the new 6″ Human Torch, along with the photos in this article. Thanks, Fin!!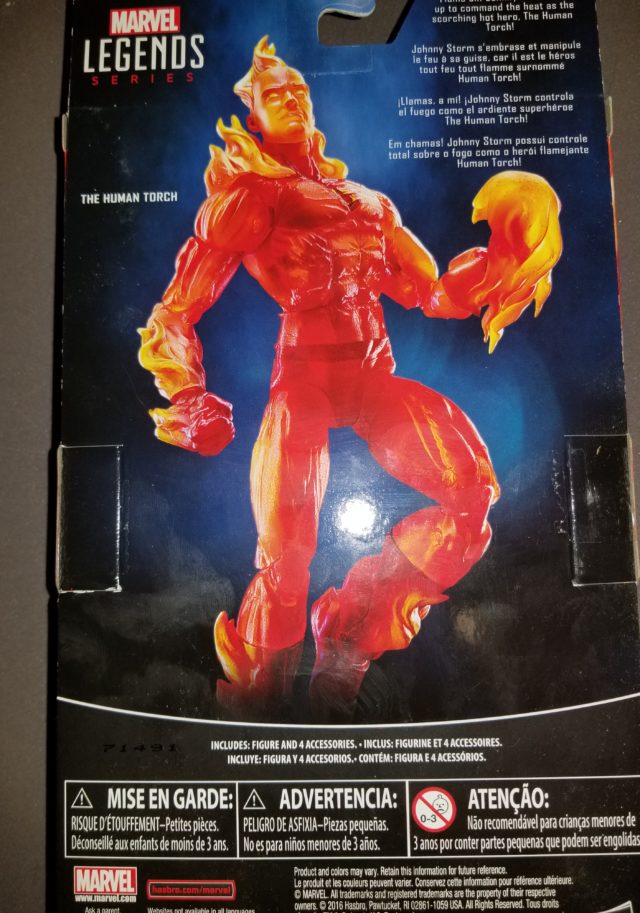 The back of the package for the Marvel Legends 2017 Human Torch figure doesn't show any other figures, since Johnny Storm is shipping in straight cases by himself and there's no Build-A-Figure for the "series".
Here's what Fin had to say about the newest iteration of Johnny Storm…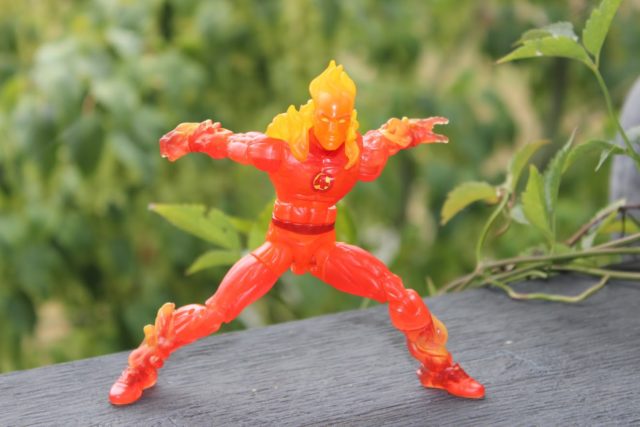 "He has a good color scheme, a darker orange body that is slightly translucent and a brighter orange for his head, shoulder accents, arm accents and foot accents."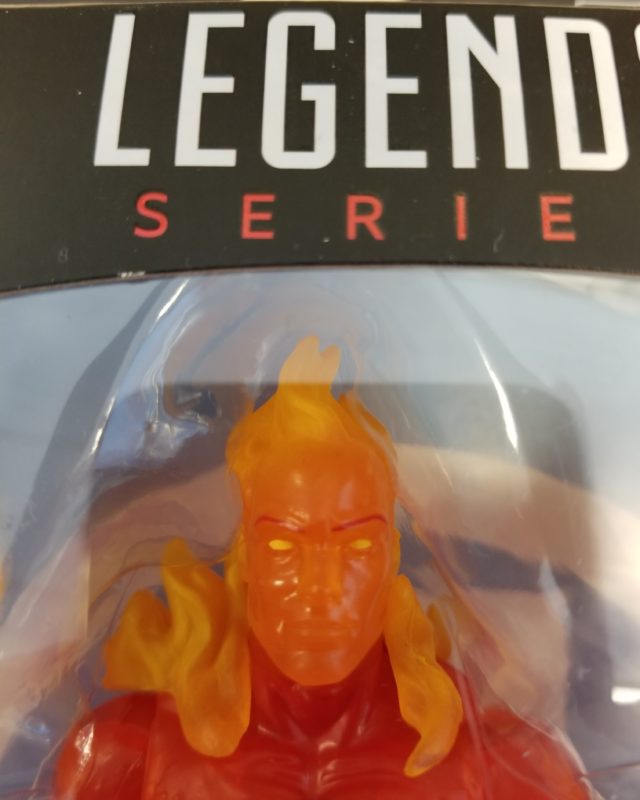 "As his head is lighter I found it looks more translucent than the body but I chalk that up to it simply being lighter."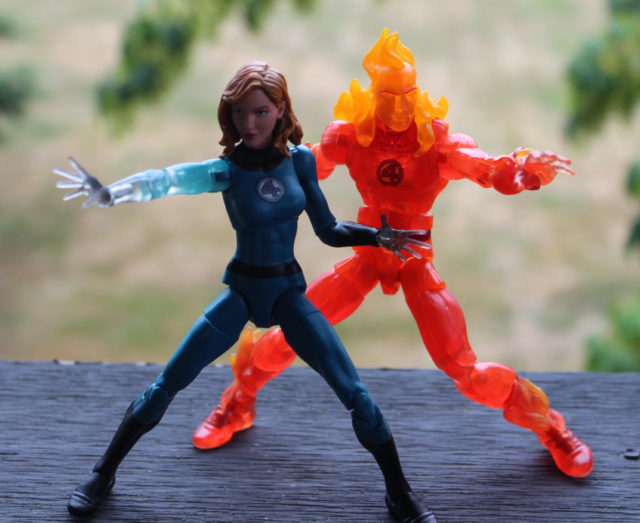 "I like the shoulder accents as they really add to the figure and give a good impression of him being on fire."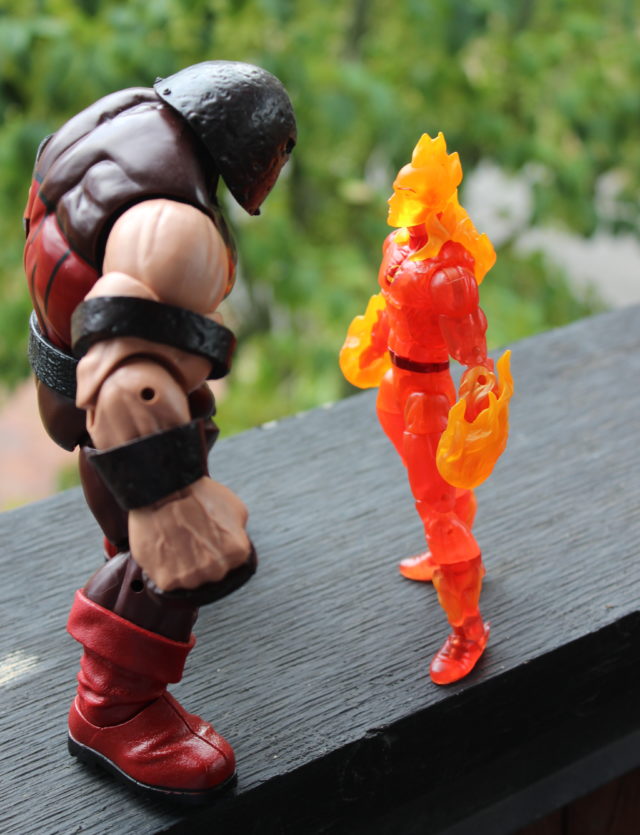 "His eyebrows are painted on in a darker orange as well and really pop, as with his "4" and his belt."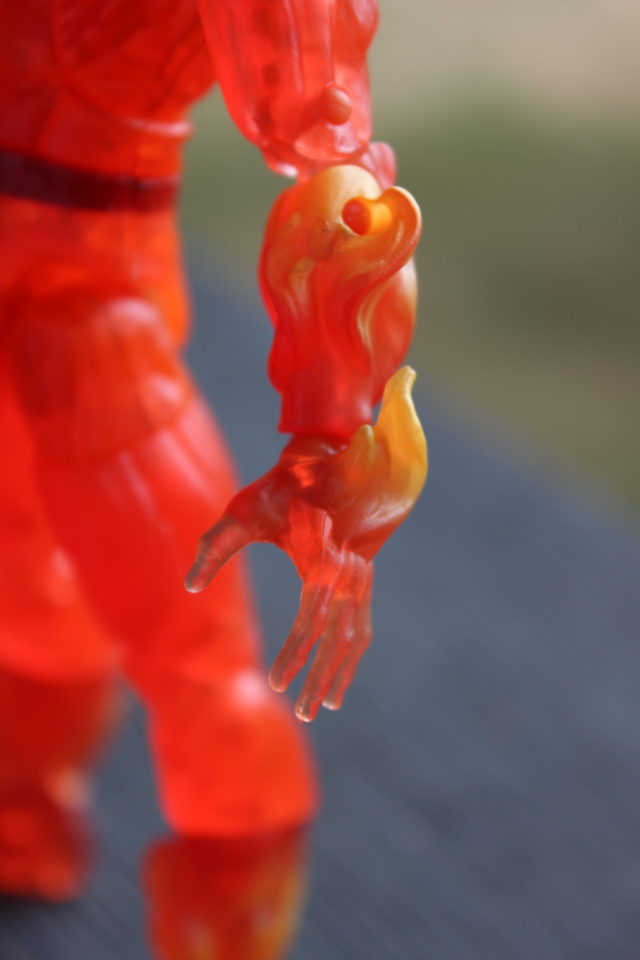 "His Torso arms and legs are a reuse of the medium sized body that we have seen for quite a few figures but his lower arms, hands and feet seem to be new molds and look great ( I haven't seen them before and I have most ML figure up to now)."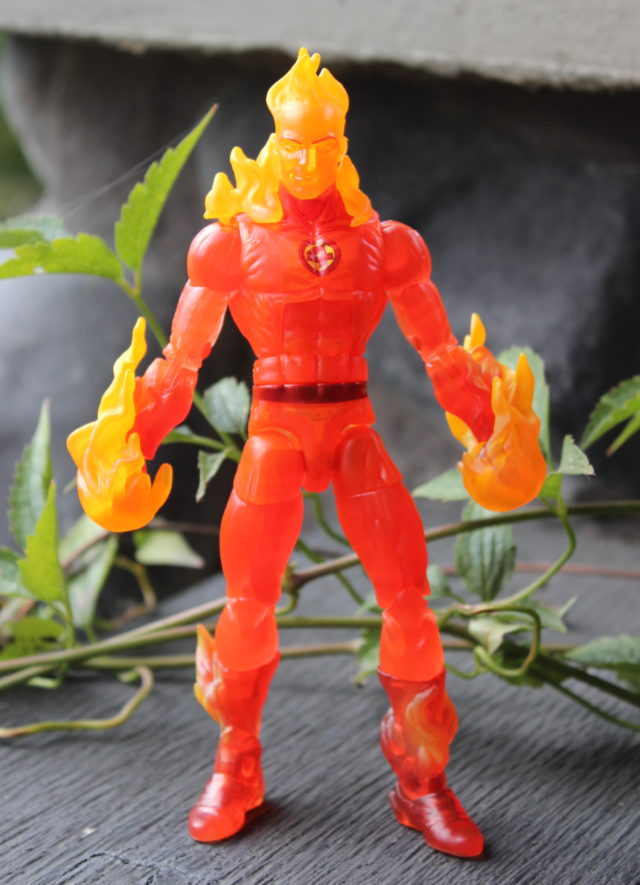 "He does come with a new set of fists that have the fire ball accessory that the new Sunfire had. He has all the large amount of normal articulation we expect with ankle rockers. The joints are all good on mine but there are some paints spots here and there."

I wasn't really sure that I needed a new Human Torch action figure (I've had a few over the years–like, all of them), but seeing the loose photos of this version really sells me on it. The translucent plastic looks gorgeous on this figure, and I actually like the varying hues of orange and yellow on the figure more than I thought I was going to. Y'got me, Hasbro (or at least, another twenty of my dollars).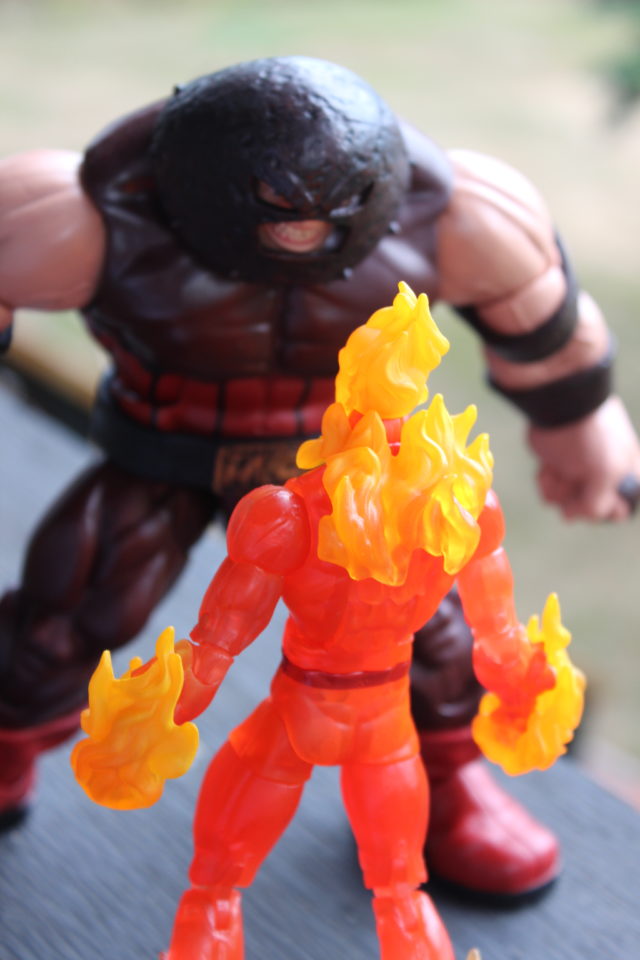 The 2017 Marvel Legends Human Torch 6″ figure is now starting to show up on ebay and also at Canadian EB Games stores, and should be arriving at Walgreens locations in the United States over the course of the next month. I haven't heard any confirmed sightings in the U.S. yet at Walgreens, but it should be any time now, so don't pay scalper prices for everyone's favorite matchstick unless you really can't wait.
Now that you've seen some in-hand photos of the final figure, what are your thoughts on the latest Human Torch six inch figure, Marvel collectors? Is this the best Human Torch action figure we've seen to date, or are you satisfied with having previous Johnny Storm figures that have been released (or maybe none at all)?