I'm just going to come right out and say it: "CALLED IT!" I've been saying since last year that I was all but certain that the Hasbro Marvel Legends Prop Replicas line would continue in 2017 with a Star-Lord Helmet and a Thor Mjolnir Hammer prop replica, so I felt pretty gratified this morning when I got the long-awaited E-Mail in my inbox confirming just that: the Marvel Legends Mjolnir and Star-Lord Helmet prop replicas are now up for order!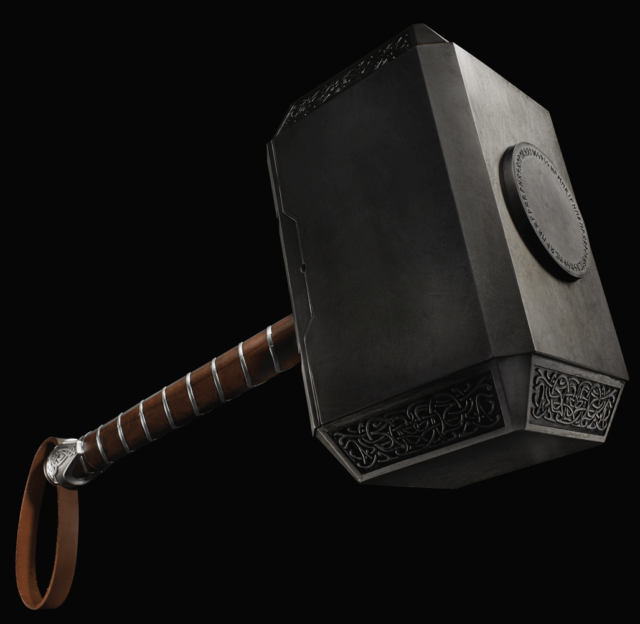 I have never in my life been into movie prop replicas of any kind, but Hasbro really captured my heart last year with their affordably-priced, immensely awesome
full-size prop replica Captain America Shield and Iron Man helmet.
I've never been willing to spend over 100 bucks on any kind of prop replica in my life, but I loved the plastic Captain America shield so much that
I even ended up forking over 250 bucks-plus for the exquisite Metal Captain America shield!
But as pleased as I was with both of those items, I was secretly hoping as soon as Cap's Shield and Iron Man's helmet were revealed that both would be highly successful so that we'd see the line continue this year for movies I like more than Captain America and Iron Man: Guardians of the Galaxy and Thor. And as luck would have it–the line is continuing!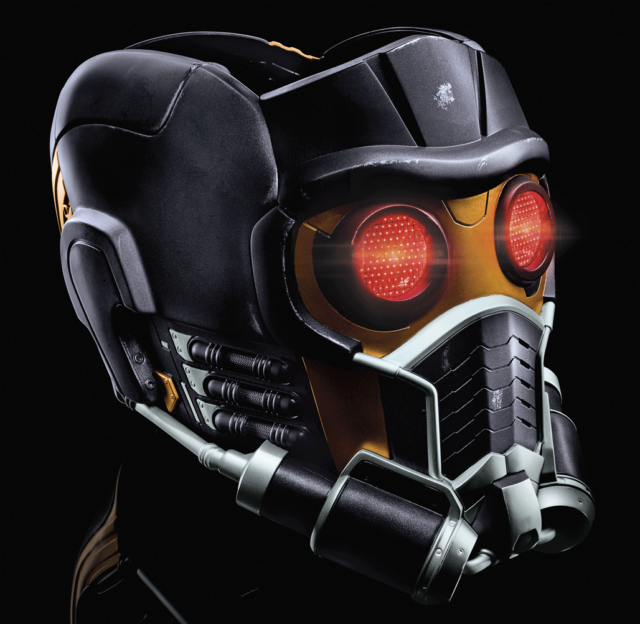 First off, we've got the Star-Lord Helmet full-size replica. This ain't no kiddie toy helmet that'll only fit on an eight year-old's head this time! This is a full-on man's space helmet! I've been waiting for eFX to get off their butts and producer their long-delayed Star Lord Helmet for years, so it's exciting to see that Hasbro finally going to be the company to make one–and for a much lower price, no doubt.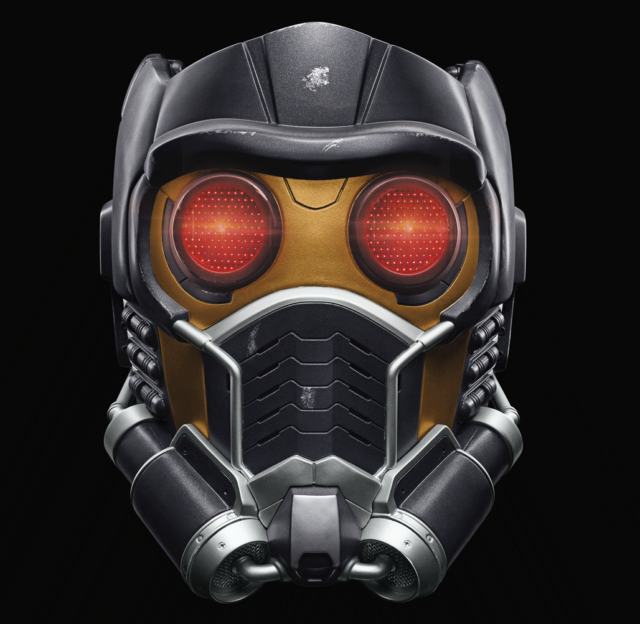 The Hasbro Star-Lord helmet will feature electronic sounds and light-up eyes, and will retail for the same $99.99 MSRP as last year's Iron Man helmet. If the paint deco on that Iron Man helmet last year is any indication of what we can expect for this Star-Lord helmet, we are in for a real treat.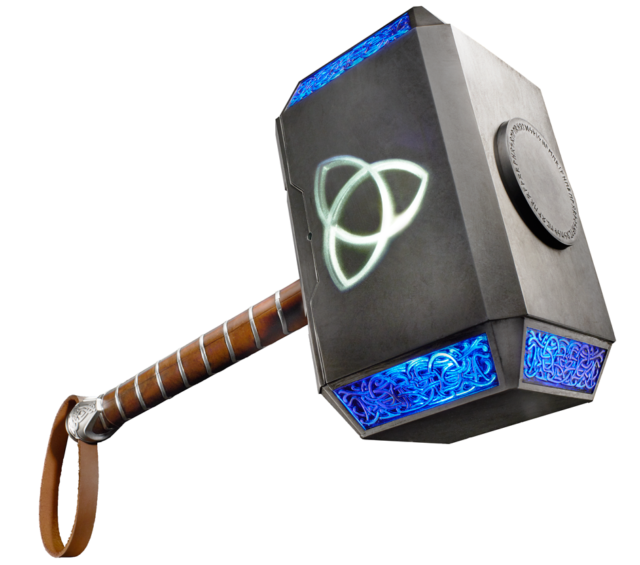 Meanwhile, Thor's Mjolnir Hammer will also be in 1:1, full-scale size, so it's going to be positively
massive
in a way that stock photos just can't properly demonstrate. I'll be sure to take some photos of the hammer for scale at the 2017 Toy Fair this weekend.
I am honestly not all that crazy about the electronic lights and sounds on this hammer (I'm a little old to make my prop replicas make thunder noises), but I'm pleased to see that the electronic features of Mjolnir don't seem to interfere with its appearance when in not in use at all. The hammerhead and pommel both look outstanding! For a $99.99 prop replica, this look pretty great.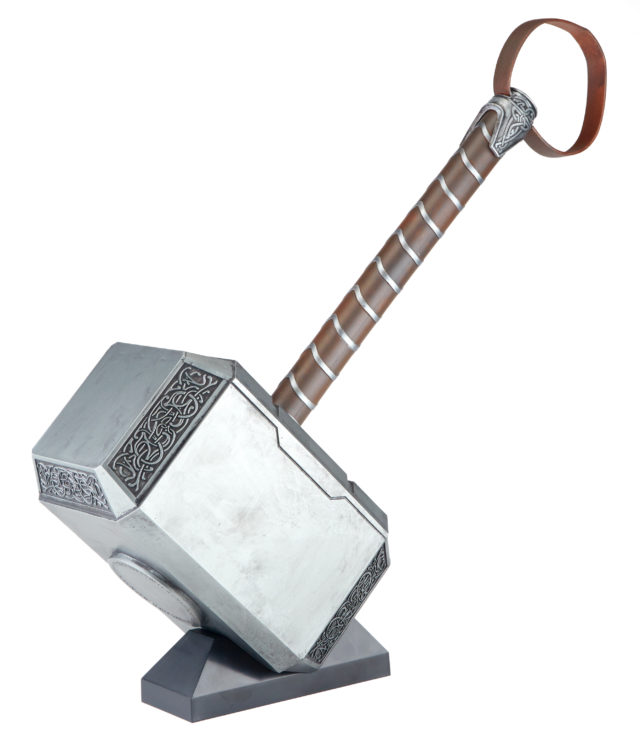 Both the Marvel Legends Star-Lord Helmet and Mjolnir replicas are now up for order on Amazon, even though they were originally not scheduled to go up for sale until Saturday at noon. I'll send out alerts live from the New York Toy Fair with in-person photos of both replicas when I see them at the Hasbro presentation tomorrow.
What are your thoughts on the continuing Hasbro Marvel Legends role-play series of movie replica items, Marvel collectors? Were you impressed enough with last year's Iron Man helmet and Captain America shield to want your very own Star-Lord helmet and Mjolnir hammer this year, or are you planning to take a pass on the expansion of the role-play items?