With the mind-boggling amount of new product that's been revealed over the course of the last week, I didn't quite get a chance to read about the new Hasbro Marvel Legends Premium Role-Playing Costume items when they were announced yesterday. But that was okay, because I got to see them for the first time today in-person at the Hasbro Press Event, where I got to see the 24″ life-size Captain America Shield Replica and the new electronic Iron Man Helmet that both just went up for sale in action!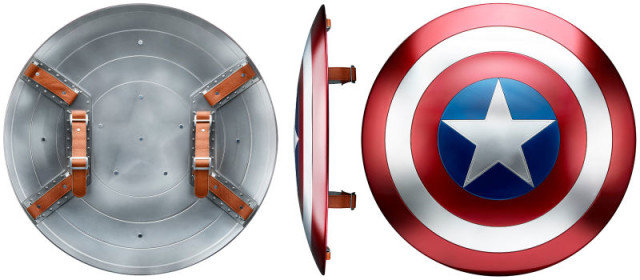 Usually, I'm not the type of person who's into prop replicas and life-size versions of movie items. I'm not willing to drop $600 on an eFX Captain America shield or whatever, and the lower-end versions of 1:1 Marvel movie props tend to be, well… bad.
But Hasbro had me as a captive audience at the Hasbro Entertainment Brand Preview this weekend during the New York Toy Fair 2016, and that meant I was going to be exposed to their new line of premium Marvel Legends movie prop replicas whether I wanted to or not. As it turns out, though, I'm glad they did: for the price, these Hasbro Marvel Legends role-playing items are downright spectacular!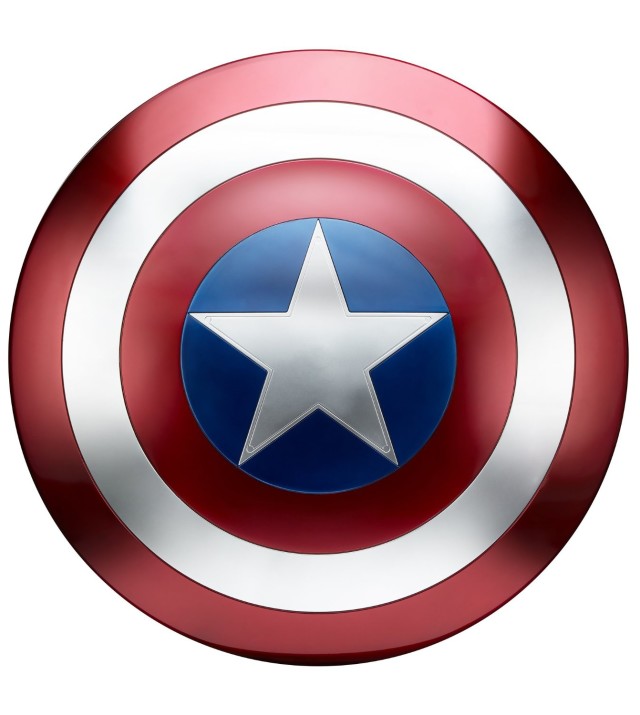 First up is the Hasbro Full-Size Marvel Legends Captain America shield, which is an exact-sized 1:1 ratio to the actual size of the movie prop. The shield has a humongous 24″ diameter, just like in the Marvel movies! And, not coincidentally, it also has two adjustable straps, allowing you to wear the shield–just like in the MCU!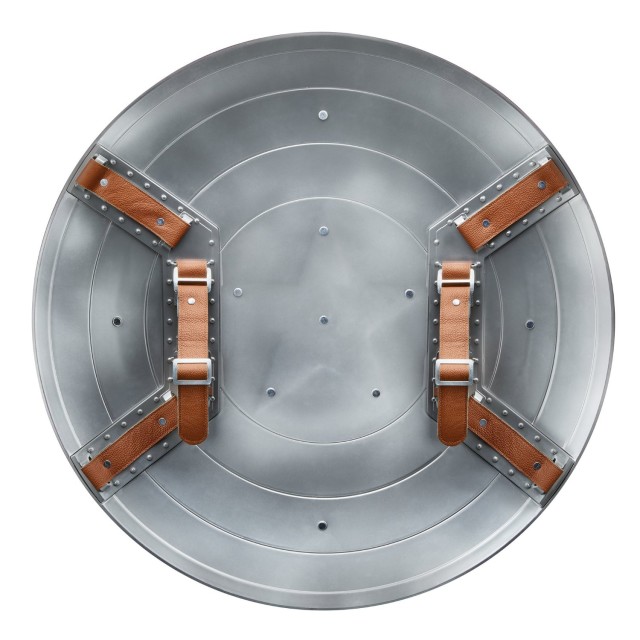 And also just like in the Marvel Cinematic Universe, Captain America's shield is super-shiny, as it's been painted using premium metallic paints. It looked so good up-close, I really would have thought the entire Marvel Legends shield was made out of metal if I didn't know better!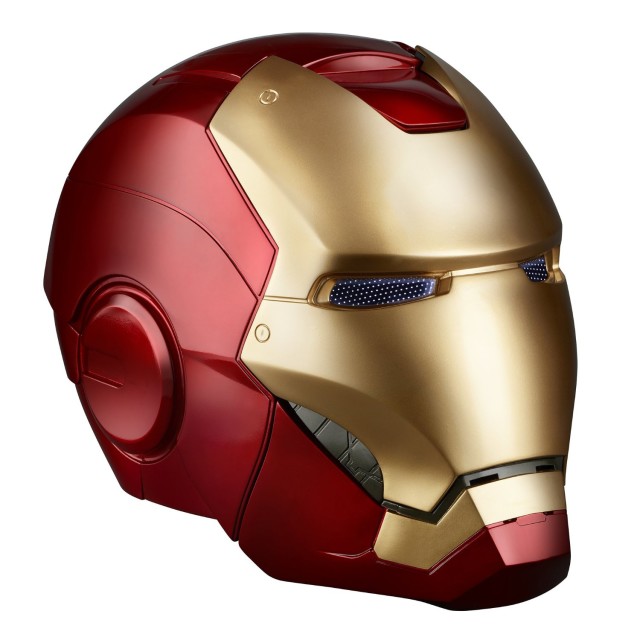 Though it's not quite as iconic–or practical to carry around–as Cap's shield, Hasbro also showed off their new electronic Marvel Legends Iron Man helmet at the Toy Fair International.
It's a lot more likely that I'll carry a shield around than walk around cosplaying as Iron Man, so this particular role-playing item wasn't quite as exciting to me. Even so, I'd be lying if I said Hasbro hadn't impressed me with its quality.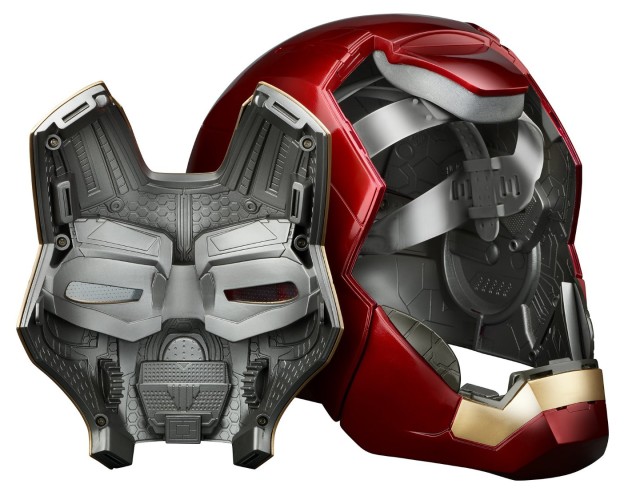 I got to see an actual gentlemen in Hasbro marketing put the Marvel Legends Iron Man helmet prop replica on, power it up (to the recognizable cyber-"WHIIRRRR!" noise from the movies), light-up the eyes and remove the detachable faceplate–which then magnetically sticks to the top of the helmet, as if it has slid up like in the movies!
And just like the Captain America shield, the Iron Man helmet is painted with premium metallic paint that makes it shine as if the helmet itself was made of metal.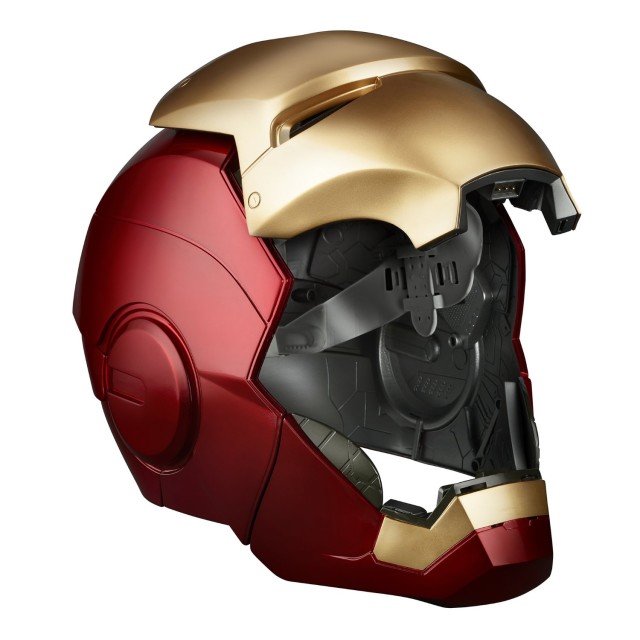 The Hasbro Captain America Shield and Iron Man helmet Marvel Legends replicas are now up for order, and are scheduled to be released in summer 2016. I'm really impressed with the quality of these items having seen them first-hand, especially at a price-point of just $99.99 shipped. I really think Hasbro is going to have a monumental hit on their hands with this line, and I'm excited to see what they'll add to it next!
Thoughts on Hasbro entering the medium-end role-playing items game, collectors? Are you interested in checking out Hasbro's first entries into prop replicas? What items from the movies (if any) would you like to see Hasbro try its hand at after this first pair?