While Hasbro blew the minds of Marvel Legends 6″ figure collectors at New York Toy Fair 2016 and impressively debuted the Marvel Legends prop replicas and sixth scale figures at the event, there's one branch of the brand that didn't get such a grandiose treatment. Although zero figures we hadn't seen before were shown off for the Marvel Legends 4″ scale at Toy Fair, I still snapped a ton of photos of Gamora and some of the other upcoming figures…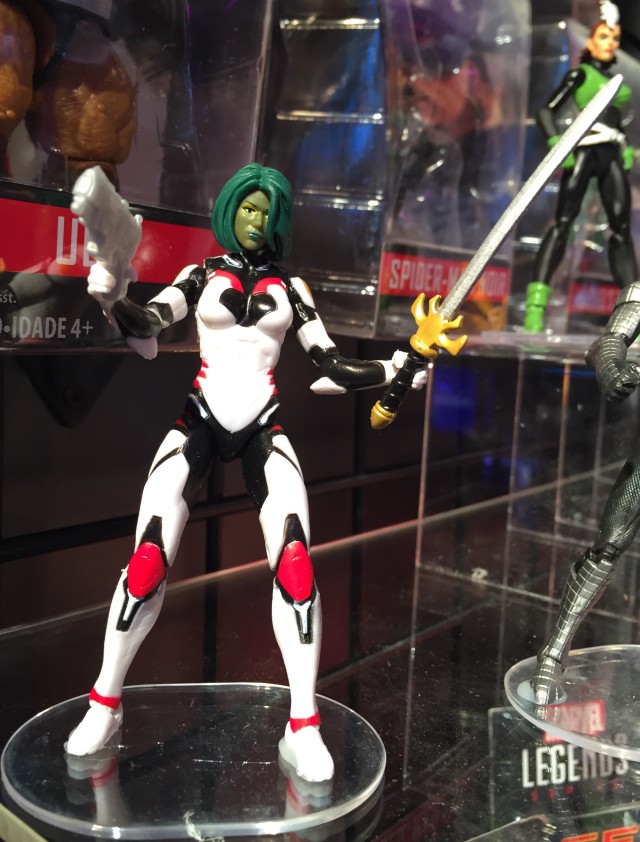 With Hasbro showing off no less than
five
 brand new series of 6″ Marvel Legends at the 2016 Toy Fair International, I can't blame 1/18 collectors who feel shafted by the (lack of) Marvel Universe scale figures revealed at the show.
There were a whopping zero–yes, zero–new Marvel Legends 3.75″ figures revealed and on display at this weekend's event. For movie fans, some 4″ Civil War figures were announced as store exclusives for the summer, but that was literally it for 4″ Legends figures that we hadn't already seen. Ouch.
Even so, I did my best to take hi-res photos of the few unreleased figures that were on display in the Hasbro showroom.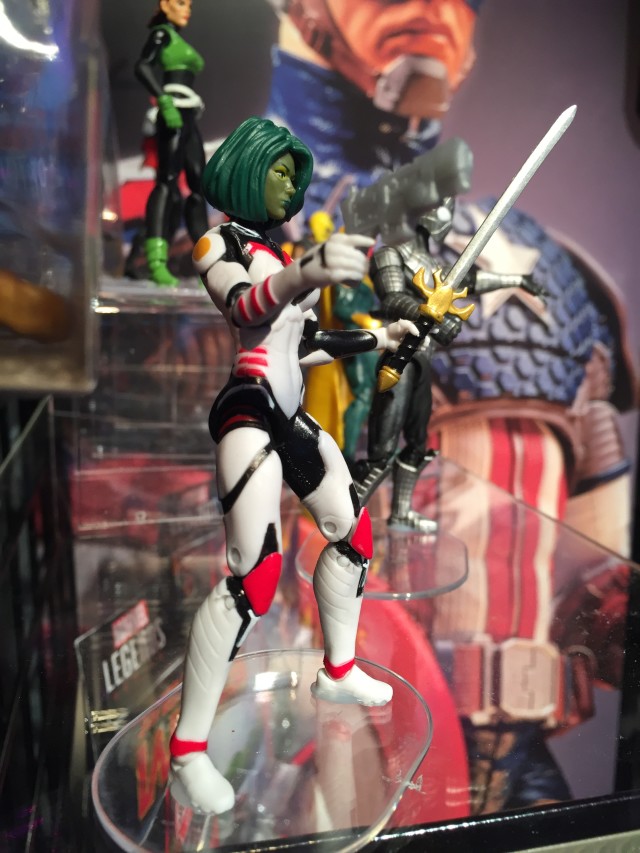 The "headliner" of the display was the 2014 Fan's Choice winner: Gamora, who includes a sword and a blaster gun.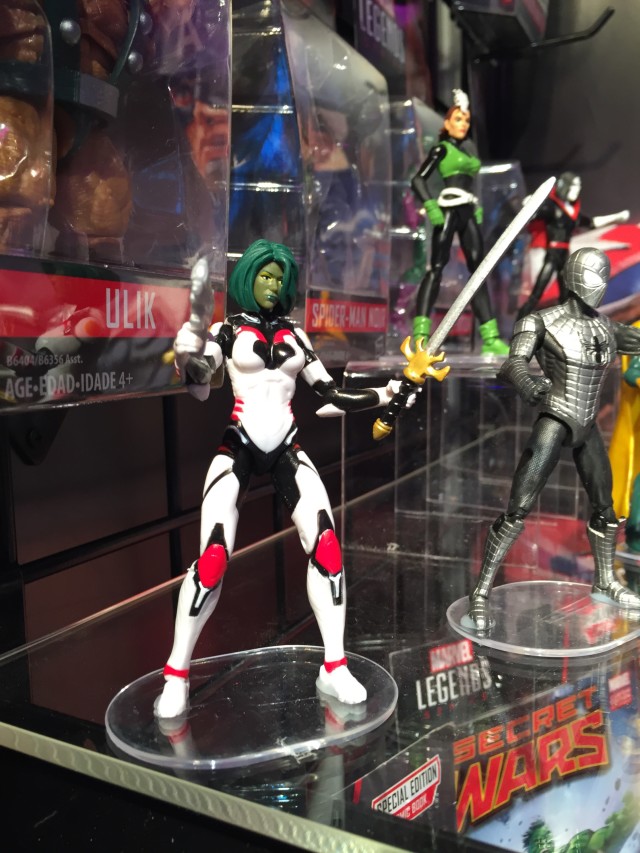 While the Marvel Legends 2016 Gamora figure obviously isn't even in the same stratosphere of detail as the Sideshow and Diamond Select statues, I'll be glad to have her in 3.75″ scale to complete the Guardians of the Galaxy.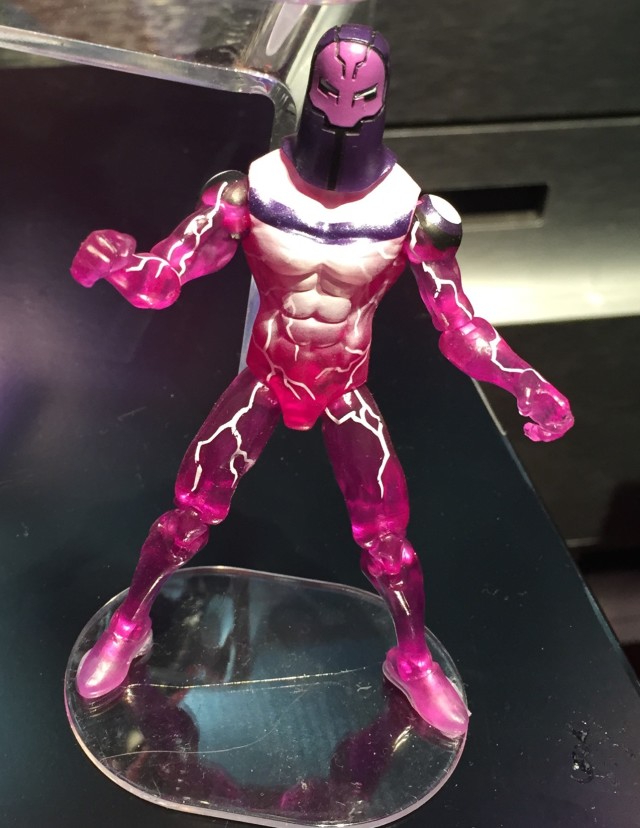 The Hasbro Marvel team was really excited about the aesthetic of the Marvel Legends Living Laser figure that hits stores this spring, and I agree–he looks super-cool with his translucent purple plastic. I'm unconvinced that this character will sell very well at under four inches tall and a $13 MSRP, mind you, but he looks fab nonetheless.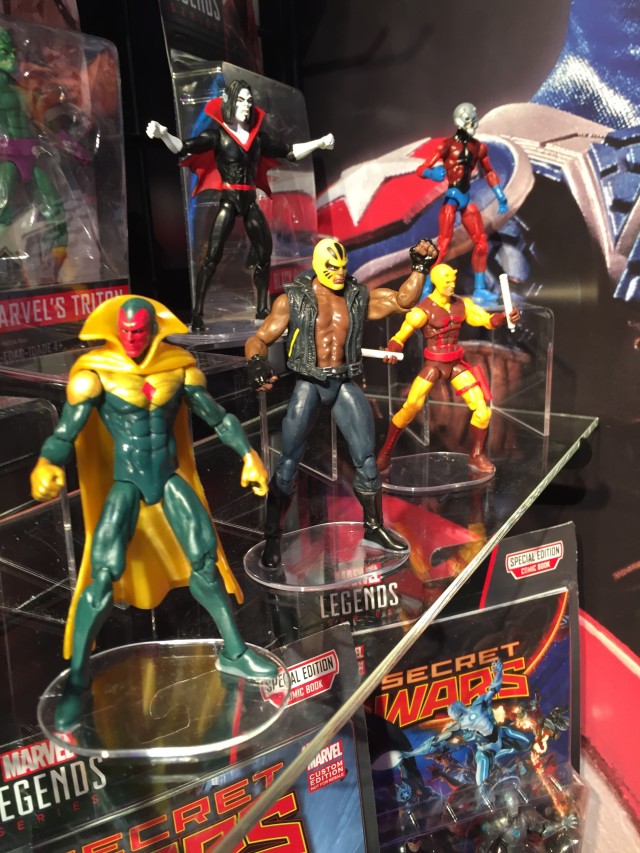 It's both funny and kind of sad that six inch collectors have been crying out for a classic-styled Vision action figure and only getting modern versions, whereas one of the handful of upcoming new 3 3/4″ is a classic Vision.
I still can't believe we're getting a Rage figure, and he looks great. First Appearance Daredevil is a strong addition to the line as well.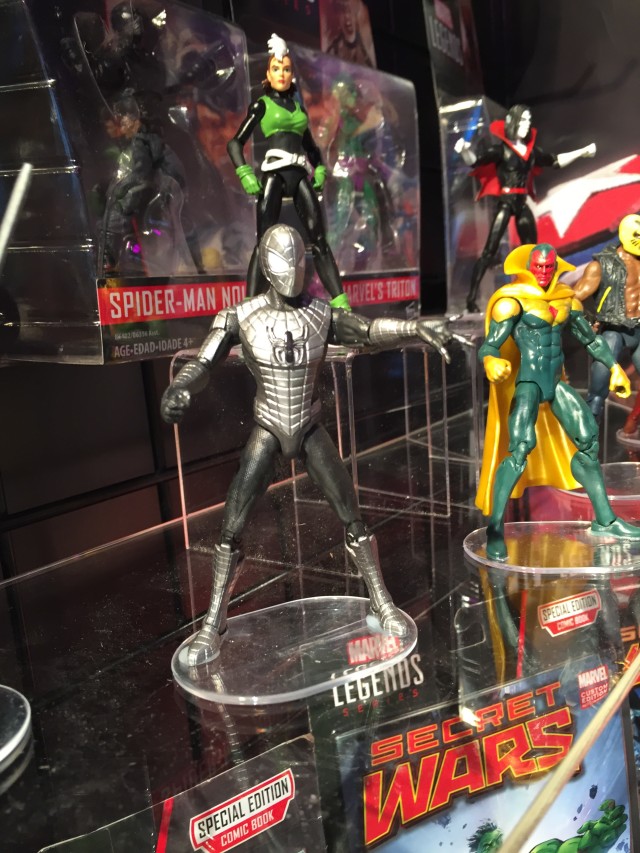 I always love the goofiness of the 90's Spider-Armor Spider-Man, although the limited articulation on his new figure is definitely disappointing.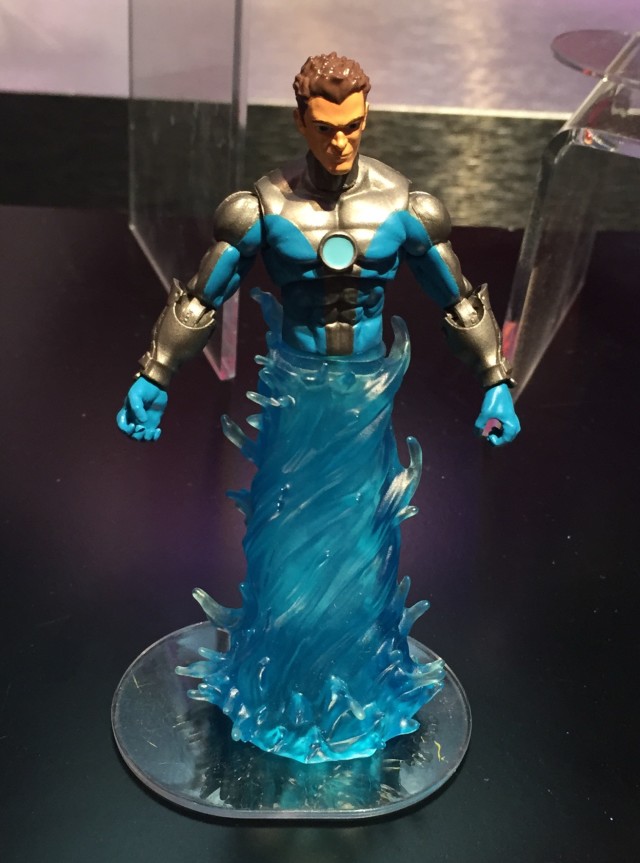 Hydro-Man and Quasar also made an appearance from the summer wave, and the two are some of the more impressive Marvel Universe figures in quite some time.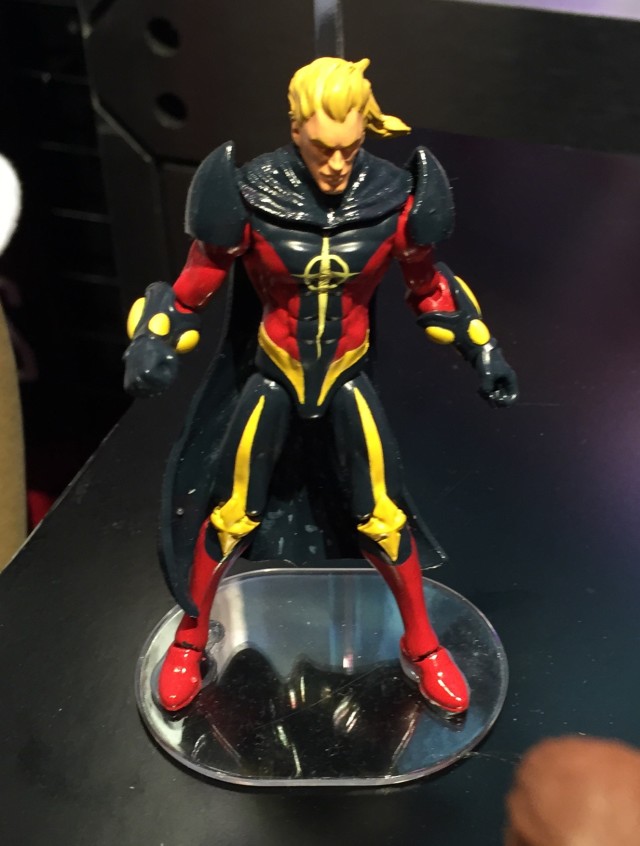 Can we please get these Quasar and Hydro-Man action figures as 6″ Legends sometime soon, Hasbro? Please? Because these designs are way too good to never make the transition to the larger, more detailed and better-articulated line.
We also got confirmation during the Hasbro Marvel Presentation that the new 4″ Marvel Legends Comic Packs (containing Lady Thor & Odinson, Vance Astro & Sam Wilson Captain America, etc.) are not store exclusives. I've seen it misreported elsewhere that these new Comic Packs were going to be Toys R Us exclusives, but that's not the case–Walmart and other big-box retailers will be carrying the line.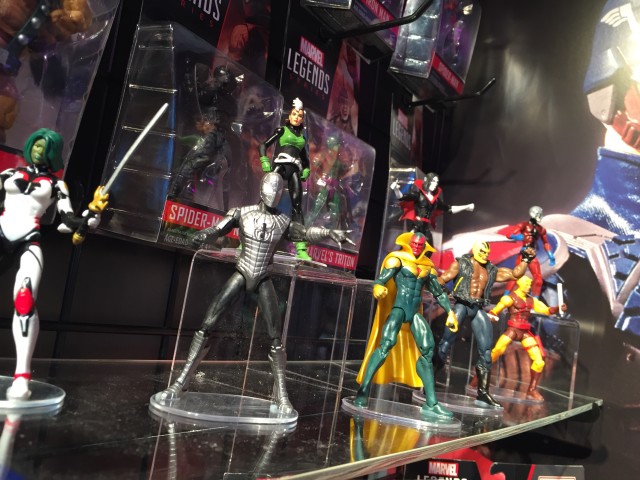 …And that's really about it. While some of these figures we'd only seen photos of before online and in slideshows, it was definitely disappointing for nothing truly new to be shown at the event. Hopefully we'll hear about that Lockjaw prototype and a ton of other new figures in the Marvel Universe scale at San Diego Comic-Con 2016.
What did you think of the Marvel Legends 4 Inch figures showing at the New York Toy Fair 2016? Are any of the figures shown at the event on your radar for this year, or are you disappointed with the offerings for the smallest branch of Marvel Legends?