From Marvel Select to Marvel Legends to Marvel Minimates and Marvel Infinite Series, we're getting mini figures of Ant-Man all over the place in celebration of the upcoming Ant-Man movie! But maybe what you've been waiting for isn't a little figure of Ant-Man… but a big one! And if so, Hasbro has just the low-priced action figure for you: the 12″ Marvel Titan Hero Ant-Man figure has now been released in stores!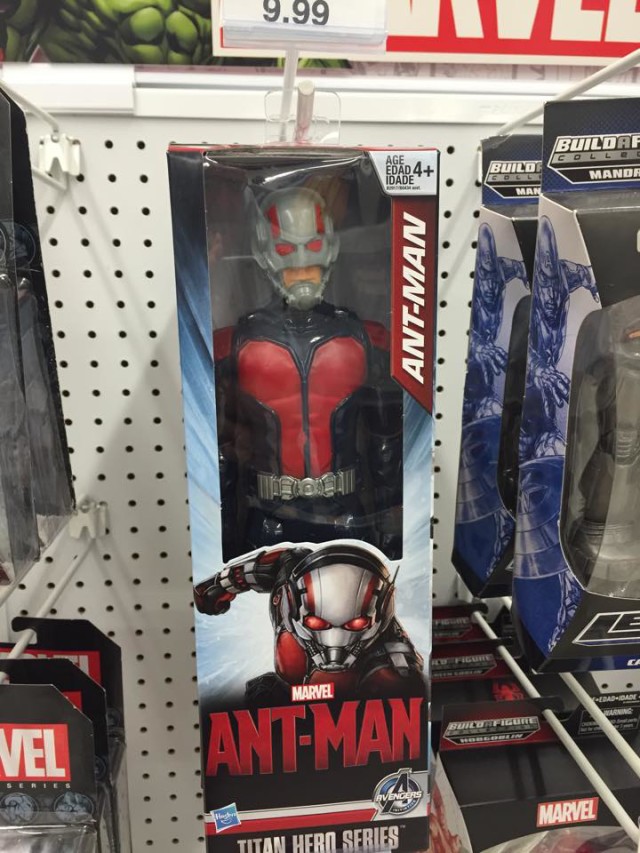 Although the Hasbro Titan Hero Series is
far
 from a fan-favorite line with most adult collectors, it remains one of Hasbro's best-selling lines of Hasbro toys. As a result, these foot-tall "Shampoo Bottle" figures just keep chugging along with new releases throughout the year!
And while we're still waiting for the Titan Hero Vision figure to make an appearance (despite the Avengers Age of Ultron movie having already come and gone from theaters), the lead character of Marvel's next big thing has now arrived: the Ant-Man Titan Hero figure!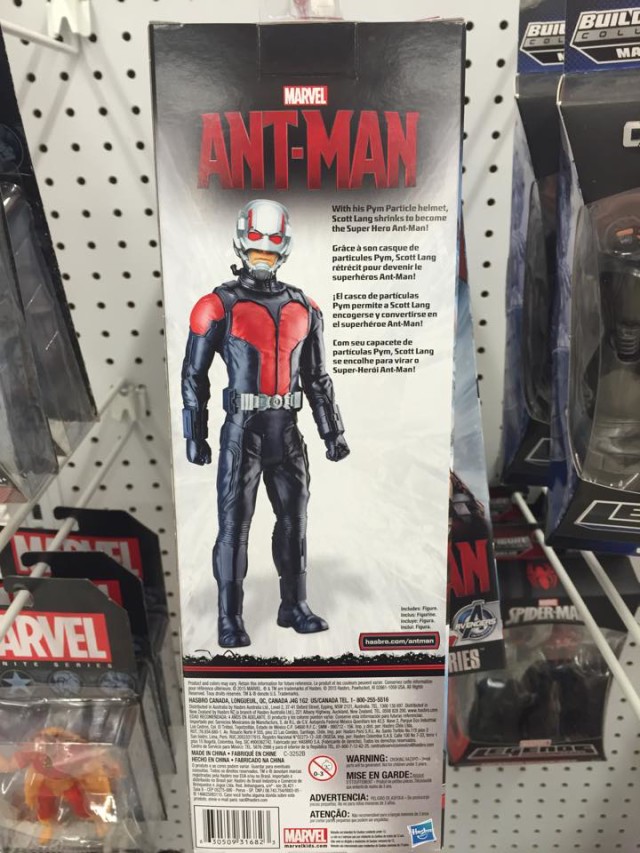 Unsurprisingly, it appears that Ant-Man is going to be the sole figure released as part of this Ant-Man Marvel Titan Hero Series.
While Hasbro oftentimes opts for the comic-based costumes for figures in the Marvel Titan Heroes series, there's no question that this is a movie-inspired Scott Lang Ant-Man 12″ figure through-and-through.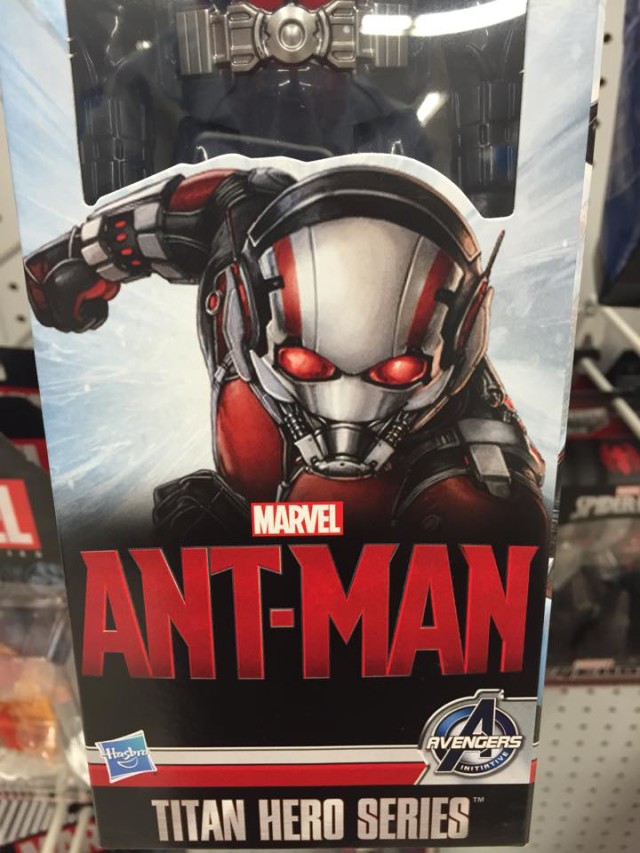 Hasbro likes to recycle molds for this line whenever possible, but the Titan Ant-Man figure looks to have a ton of–if not entirely–new tooling! Will Hasbro get their money's worth out of this mold by repainting it with more black paint to recreate the "Blackout Ant-Man" costume in figure form as Funko and LEGO have been doing? We'll see!
This particular series of affordably-priced large figures is never going to win over a large chunk of collectors, but I think Hasbro done good with this Titan Hero Series Ant-Man action figure. He's definitely one of the most accurate and detailed releases in the line.
And if anyone was still doubting that Ant-Man would be incorporated into the Avengers in the MCU, note the "Avengers Initiative" logo on the box for this figure. Is that an overt sign of things to come…?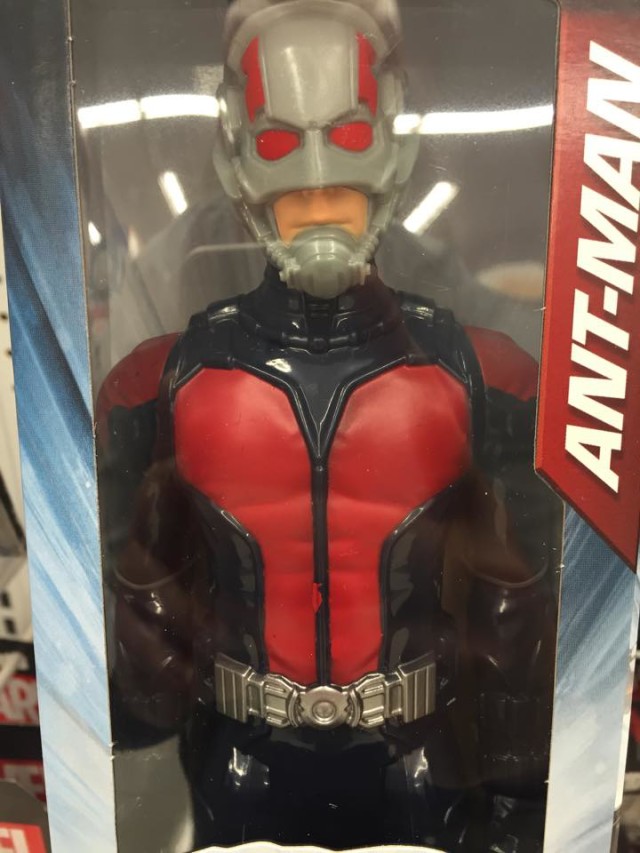 The Hasbro Ant-Man Titan Hero Series 12″ figure has now been released in the United States, and has been spotted at Toys R Us stores. I'm sure Ant-Man will be making an appearance at the other major retailers like Target and Walmart as well, so keep your eyes open if you want this big figure of a shrinking hero.
Thoughts on the biggest Ant-Man figure out there so far, Marvel collectors? Are you up for this $9.99 Ant-Man 12″ figure, or are you satisfied with smaller figures of the MCU's littlest superhero?