Although it's far from the cheapest line of Marvel import figures out there, the Square-Enix Play Arts Kai Marvel Variant line has managed to survive longer than most PAK series and is offering a more diverse assortment of characters than almost any other import Marvel toy line in the land. And while I didn't expect to see any new figures revealed for the lineup until SDCC 2017, Square-Enix has one that they wanted to get solicited and produced before the end of the year for a very smart reason–the Play Arts Kai Black Panther is now up for order!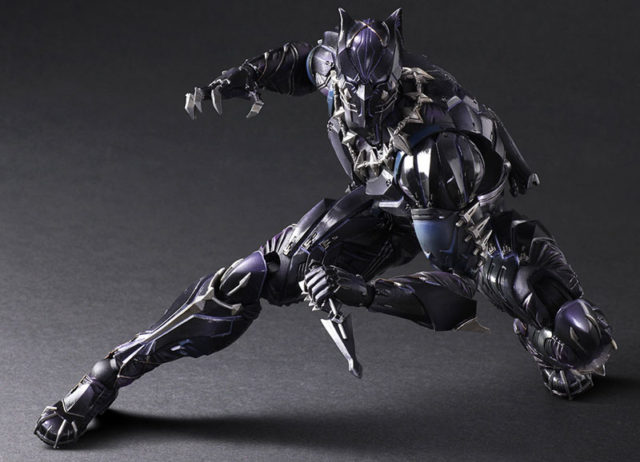 While getting the free publicity from debuting a new toy at San Diego Comic Con is always a plus, Square-Enix is looking to cash in with their next release in a different way–by having it ready to hit stores in advance of the first MCU movie of 2018!
That's right: out of nowhere and with no teases whatsoever, the Black Panther Play Arts Kai figure appeared and went up for order this week, with an estimated arrival date at the end of 2017 (just in time for the Black Panther movie)!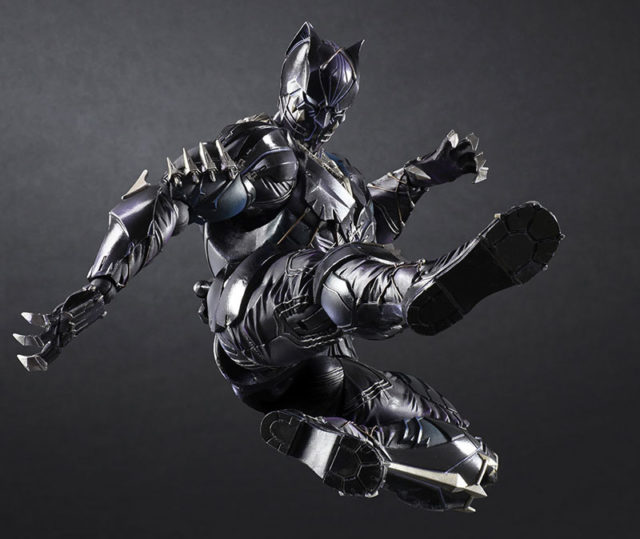 While the basis for the Marvel Variant Play Arts Kai line has been original interpretations of classic designs, this 10.6″ figure is clearly heavily-influenced by the MCU Black Panther design. So much so that I thought this was the MCU design until I realized it was a PAK figure.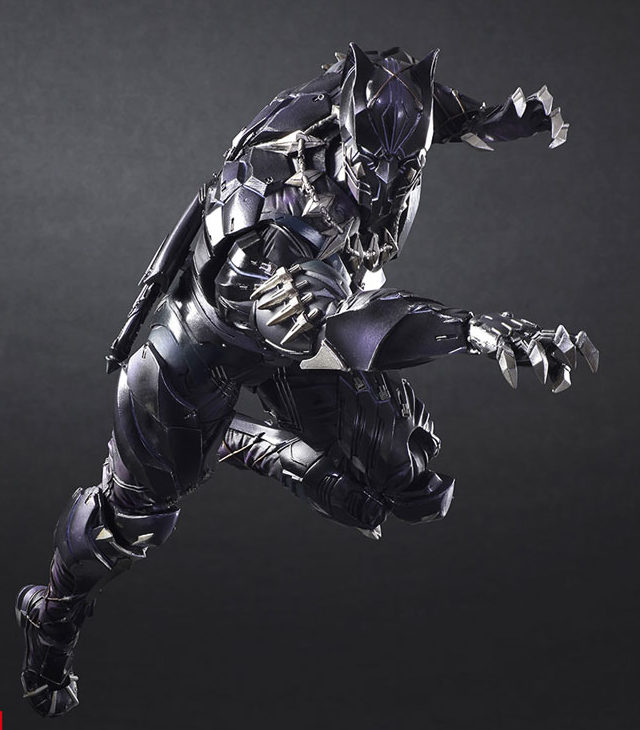 I actually enjoy that Square-Enix looks for an original twist when they're creating their Marvel figures, so I'm somewhat disappointed to see their take on T'Challa is almost a clone of the movie costume (although in a very dark purple color instead of actually being black).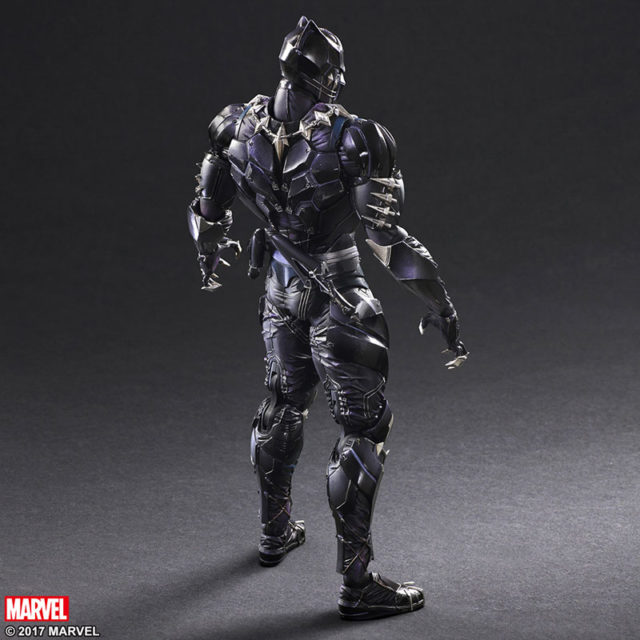 The other thing about this figure that really, really hurts it for me is the price-tag. At this point, I'm used to the $150 price-point on these. Even so, that price doesn't seem quite as wacky when you take into account figures with tons of accessories like Doctor Strange or huge capes like Magneto.
But in the case of Play Arts Black Panther, you get… some alternate hands and two tiny daggers. That's a bummer, and it makes me feel real weird about that $149.99 MSRP. With this figure being stylistically similar to my Hot Toys Black Panther–and 2/3 of the price–I'm probably going to pass on T'Challa unless he gets heavily discounted.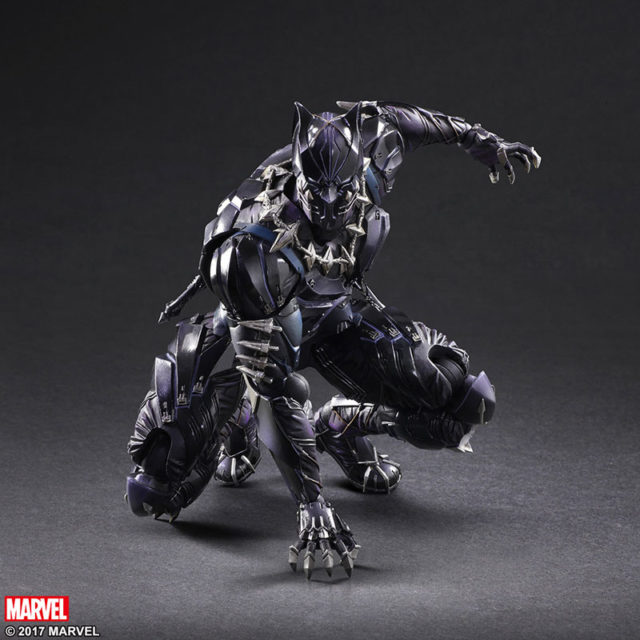 The Square-Enix Black Panther Play Arts Kai figure is now available for order, and is scheduled to be released in November 2017. These should arrive with plenty of time to spare for the holidays, so be sure to pass a link to Black Panther to one of your loved ones if you want the King of Wakanda under your tree this year! If you're pre-ordering, WoozyMoo has the best deal I've seen anywhere, with free shipping and $10 off the MSRP.
What are your thoughts on the PAK Black Panther, Marvel collectors? Do you like that Square-Enix went with a heavily movie-inspired take, or were you hoping for something more unique? And about that price-tag–justified, or highway robbery?