With just three weeks and a day to go until the beginning of San Diego Comic-Con 2017, we now know just about all of the SDCC 2017 exclusives. But as always, there are a few stragglers–and as usual, one of them is The LEGO Group! But while we likely won't know what Marvel minifigure (if any) will be available exclusively at the con for a while yet, we do know at least one 2017 SDCC LEGO Marvel Exclusive: BrickHeadz Spider-Man & Venom!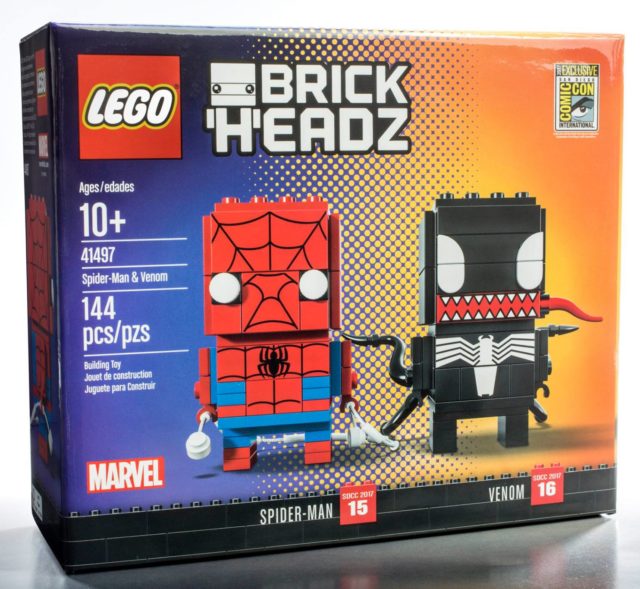 In answer to the unbelievable success of Funko POP Vinyls, The LEGO Group (TLG) introduced a line of big-eyed, super-deformed 2″ buildable figures at San Diego Comic-Con 2016, including inaugural characters like Black Panther and Doctor Strange that have never been released elsewise.
One year later, TLG is on their way back to San Diego with a pair of Marvel icons that BrickHeadz fans not attending the show (and also many who are) are going to be really peeved about: BrickHeadz Venom and Spider-Man figures!
The two buildable figures will come packaged together in one box containing 144 pieces and retailing for $40. That's more than double the retail cost for Brick Headz figures, so those attending SDCC 2017 will be paying a premium even if they are lucky enough to get this set.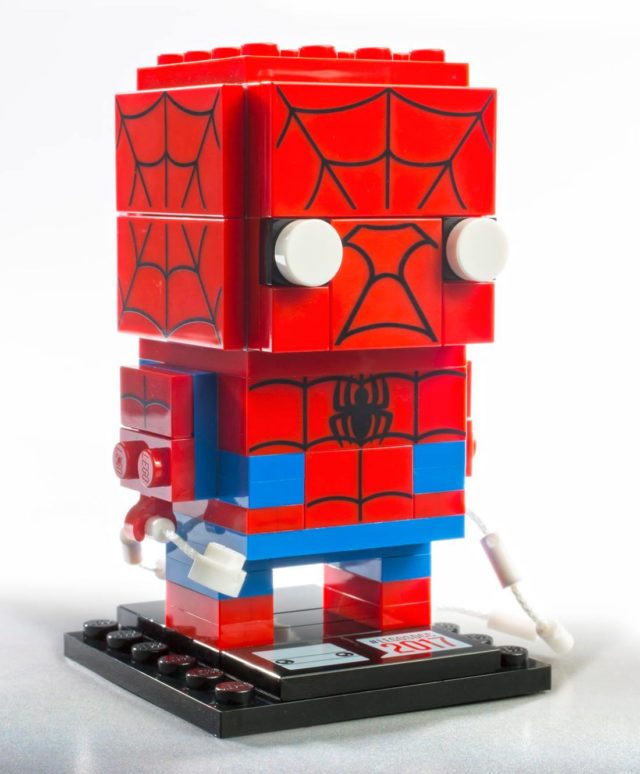 And by "lucky", I mean that collectors have to not only be at San Diego Comic Con, but also win a daily lottery just to have the opportunity to buy the LEGO exclusives such as this one. While not quite as crazy as getting the Funko exclusives, LEGO is still pretty hardcore.
I'm of two minds about this exclusive BrickHeadz Spider-Man & Venom set. On the one hand, I like that this set doesn't contain Marvel minifigures that shouldn't be convention-only, such as the previous Jean Grey Phoenix and Jessica Drew Spider-Woman minifigs.
On the other hand, there's only a grand total of four characters available right now in the mass market BrickHeadz Marvel series (Captain America, Iron Man, Black Widow and Hulk), so making headliner characters such as Spidey and Venom hard-to-get exclusives isn't going to bring over any new collectors to the line (or win any love from the small existing collector base out there).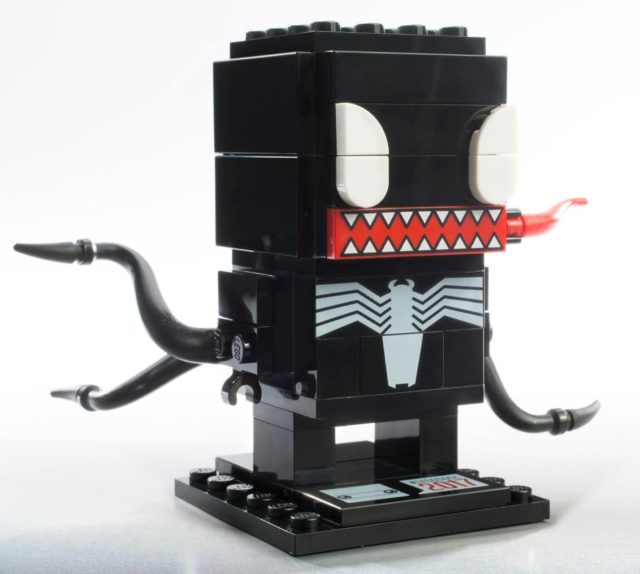 For non-attendees, your only shot at this Brick Headz exclusive set is the ridiculously overpriced ones on ebay, where the set is currently selling for 300% its retail cost and up. For those attending SDCC, the Venom and Spider-Man BrickHeadz set will only be available via lottery drawing on July 20th and 22nd. You can enter the lottery for other items from TLG the other days of the show, but it's the 20th/22nd only for Spider-Man and Venom.
Though I think both figures are "cute enough" (particularly Brick Headz Venom, which looks like a weird love child of Domo and Venom), I won't lose any sleep over missing this duo. What about you, Marvel LEGO collectors? Anyone out there pining away for these big-headed BrickHeadz and planning to hunt them down, or are you content to live without this set?