My recent resolve to cut back on collecting 1/4 scale statues for spatial and monetary reasons melted away like butter confronted by the Human Torch last month when Prime-1 Studio announced their new line of 1/4 Marvel statues. P1 claimed all of my Sideshow Rewards (and a six month payment plan) from me for their Spider-Man 2099 statue last month, and now their second statue has arrived: the Prime-1 Studio Anti-Venom statue is now up for order!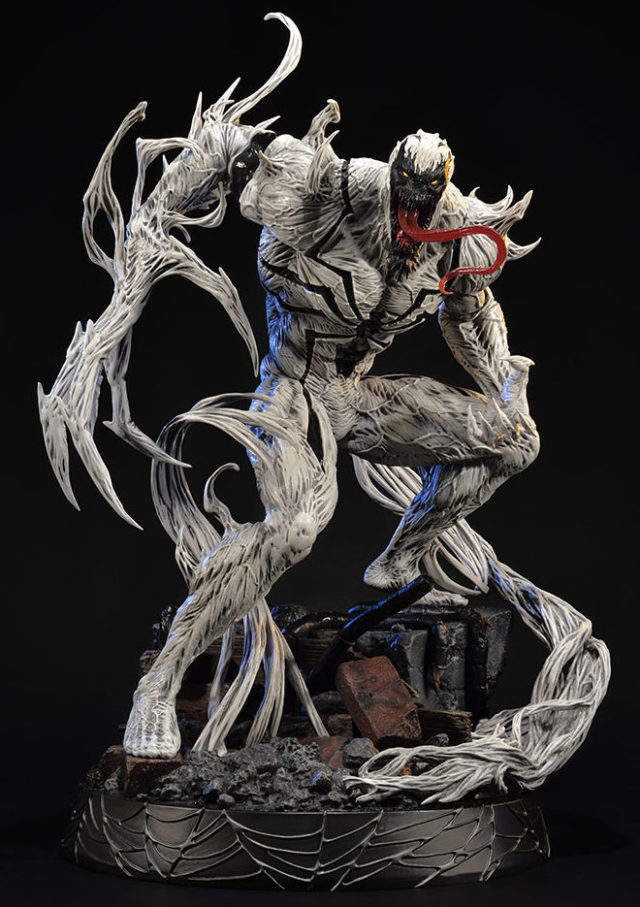 One thing that's regrettable about quarter-scale statues being so expensive (both to buy and to develop) is that we tend to see the same "most popular" characters getting done over and over like Captain America, Spider-Man, Hulk, Thor and Wolverine.
But occasionally a company will create a character that you just know is never going to be produced again as a high-end statue, and such is definitely the case with today's latest Prime 1 Studio pre-order: Anti-Venom!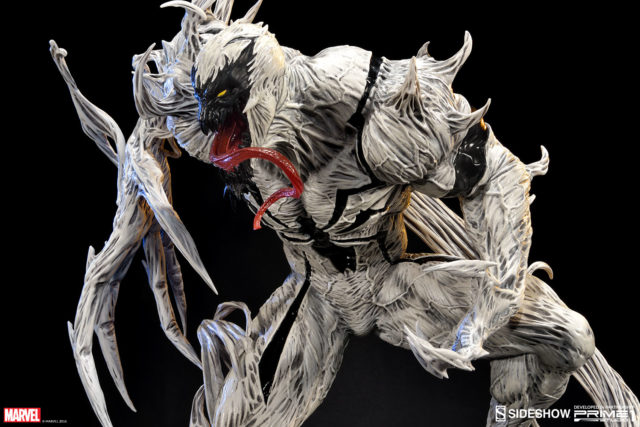 Anti-Venom has had a Marvel Legends 6″ figure and even a Marvel Select figure, so at this point I think most fans are at least passingly familiar with the short-lived character. But for those who are not, think "crazed anti-hero Eddie Brock with a Symbiote who wants to 'cure' everyone". Yeah, I know–he's a little weird.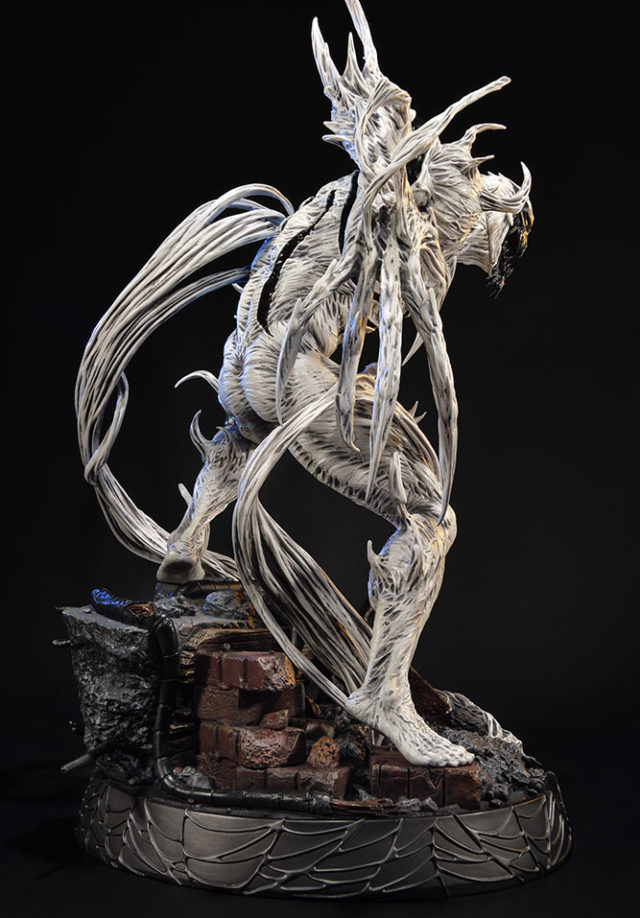 But while Anti-Venom is unlikely to ever crack anybody's list of top 25 Spider-Man villains (or maybe top 50…), this Anti-Venom Prime 1 may be near the top of the statue pack!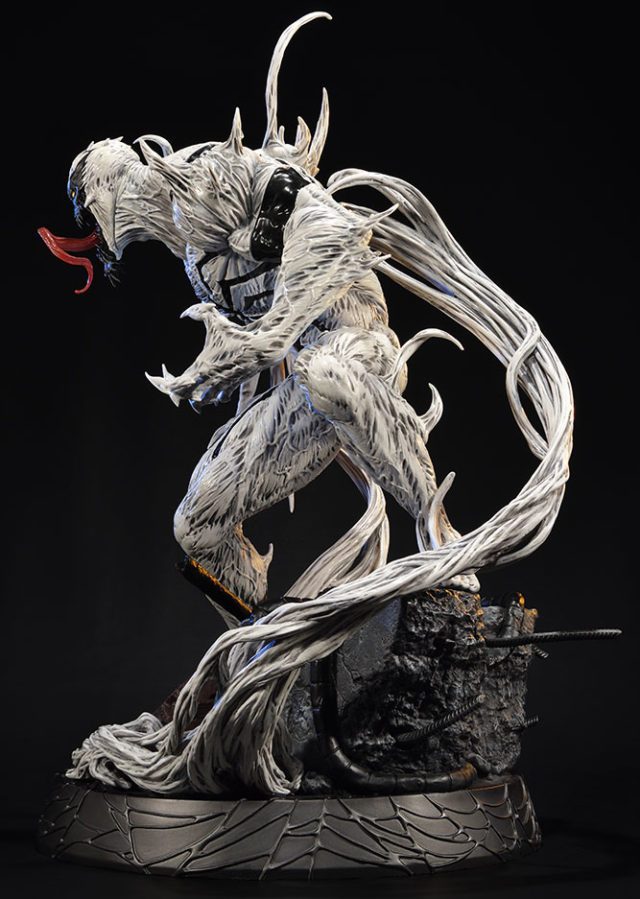 In short, this sculpture looks amazing. I like both the Premium Format Venom and Carnage statues that have gone up for sale in the past few weeks, but this Prime 1 Studio Anti-Venom statue absolutely slaughters them in my opinion. The unusually gritty white color scheme and the mix of intricate sculpting and paint detailing just puts this symbiote statue on another level from its brethren.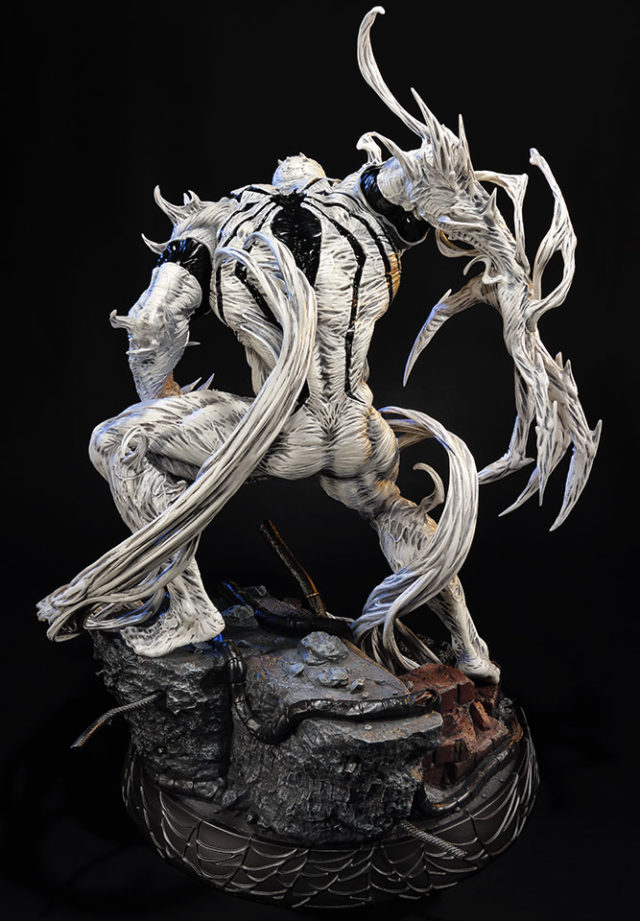 Unfortunately, the other thing about this piece that's on another level… is its price. The P1 Anti-Venom 1/4 statue is going to retail for $859.99. You read that right–almost nine hundred dollars. Stellar piece of artwork or not, that is some serious dinero for a character that's ultimately pretty insignificant in the Spider-Man universe.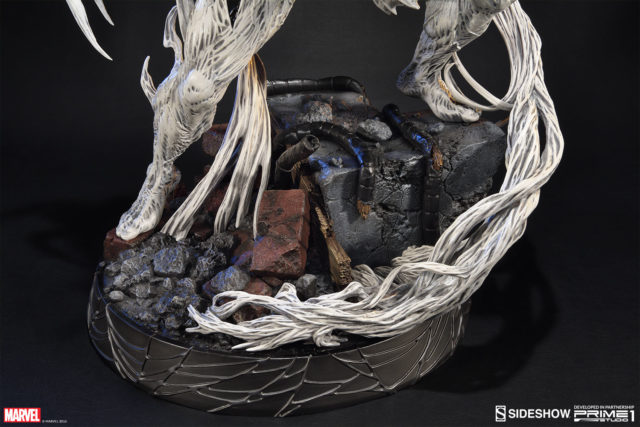 I think this is a pretty glorious piece and I'd love to own it–but at close to $900, I just can't do it. (Yes, I really do have a limit–and this is apparently it). This Prime-1 Studios Anti-Venom is a super-cool statue and I'm gonna be crazy bitter when I see other people displaying it next winter, but I've gotta draw the line on this one. Alas.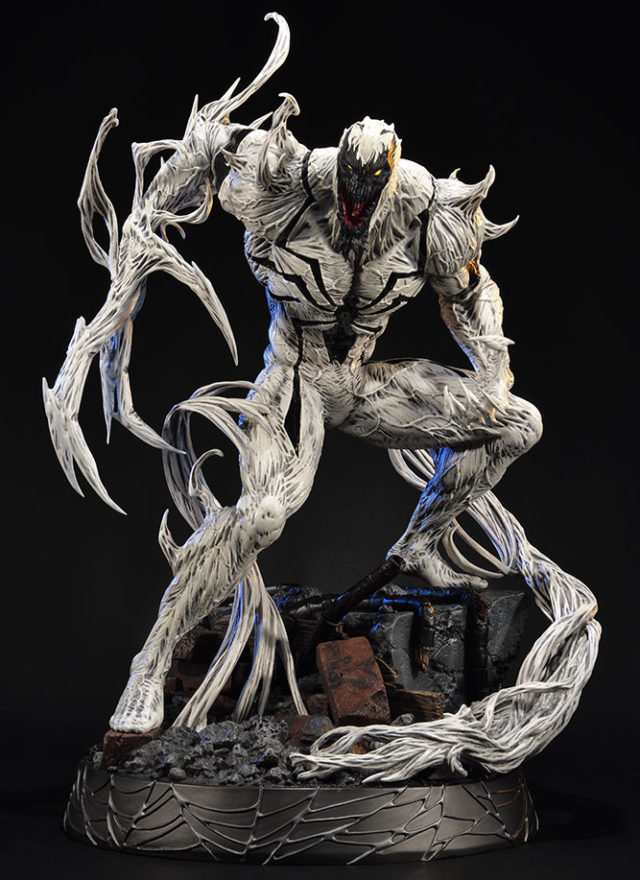 It's worth noting that while this statue is technically quarter-scale, it's around the size of a lot of 1/3 statues at approximately 27″ tall. This is a big boy!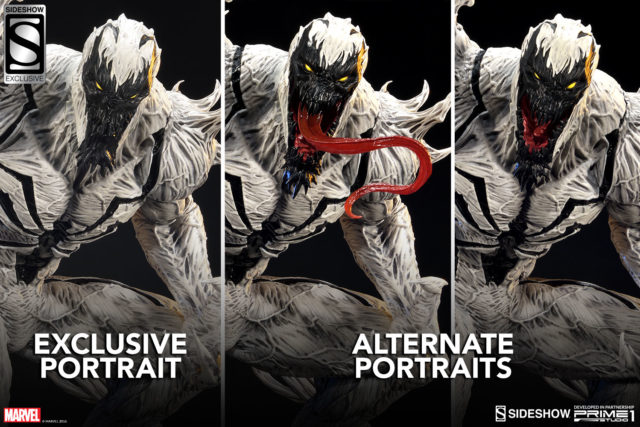 As usual, there is a Sideshow Exclusive Anti-Venom statue edition (while the statue was developed and produced by Prime 1 Studio, Sideshow Collectibles is the official U.S. Distributor of the piece and also the company holding the Marvel license).
In this case, the exclusive bonus item is an exclusive third portrait of Anti-Venom with his mouth closed. It doesn't sound like a big deal, but not having the red from the inside of his mouth showing greatly changes the aesthetic of this piece. I'm all about the tongue (that sounded awkward), but I know a lot of collectors are gonna dig the closed-mouth Anti-Venom portrait.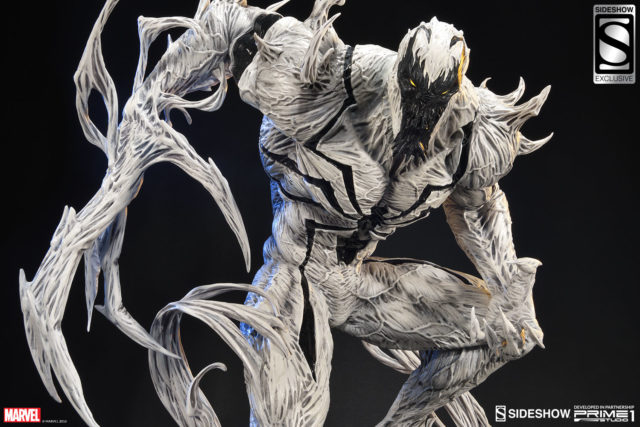 The Prime 1 Anti-Venom statue is now up for order, and is expected to be released in Q1 2018. The Spider-Man 2099 EX statue only took a few days to sell out and go to Wait List, so don't delay too much of you're aiming for the exclusive Anti-Venom edition. With an edition size of just 750, I think these are going to go fast, $860 price-tag or not.
Alright, let's hear it: who's on board for the first (and almost certainly only) high-end Anti-Venom statue ever, Marvel collectors? Is this statue too big, too expensive, too obscure, or just right for your collection…?