Well, it had to happen sometime, and it looks like that time is now! Having conquered the 1/4 statue world of DC Comics, Transformers, Teenage Mutant Ninja Turtles and more, Prime-1 Studio is now turning their eyes toward the biggest prize in the land: Marvel Comics! The day my available credit has feared has arrived with a vengeance: Prime 1 Studio Spider-Man 2099 and Anti-Venom statues have now been revealed at Tokyo Comic Con 2016!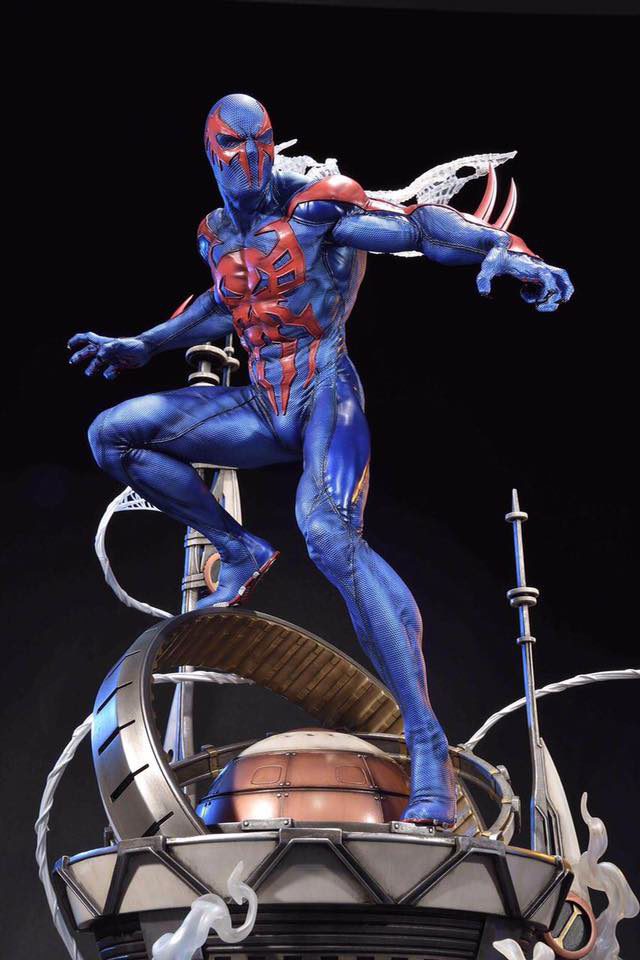 …Well, isn't that always the way? Just when I had resolved that I needed to draw a line in the sand and cut off my quarter-scale statue purchases from Sideshow Collectibles for spatial and monetary reasons, Prime 1 Studio just had to go and drop a
bombshell
at the 2016 Tokyo Comic Con.
Not only has Prime 1 Studio consumed Imaginarium Art, adding their collectibles brand to their own, but they've now unveiled the first Prime-1 Studios Marvel statues!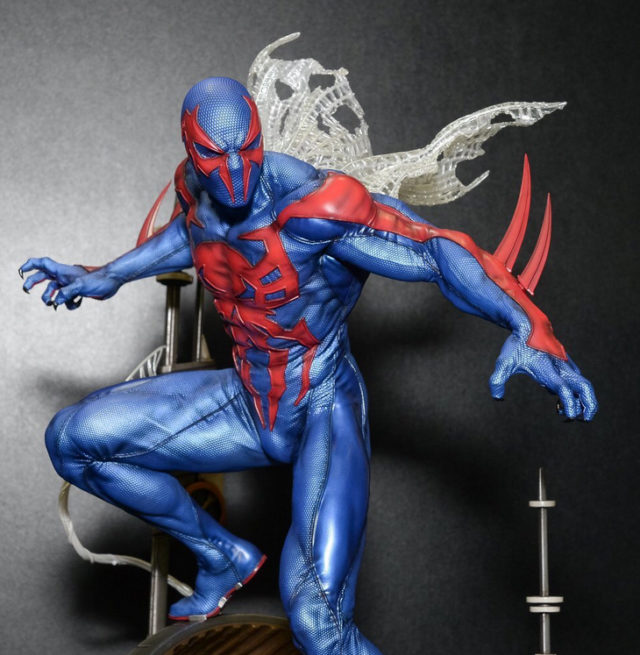 I get the feeling that Prime 1 must have been keeping a close eye on what Sideshow has been up to, because their first two 1/4 Marvel statues are ones that are going to complement the Sideshow Spider-Man perfectly.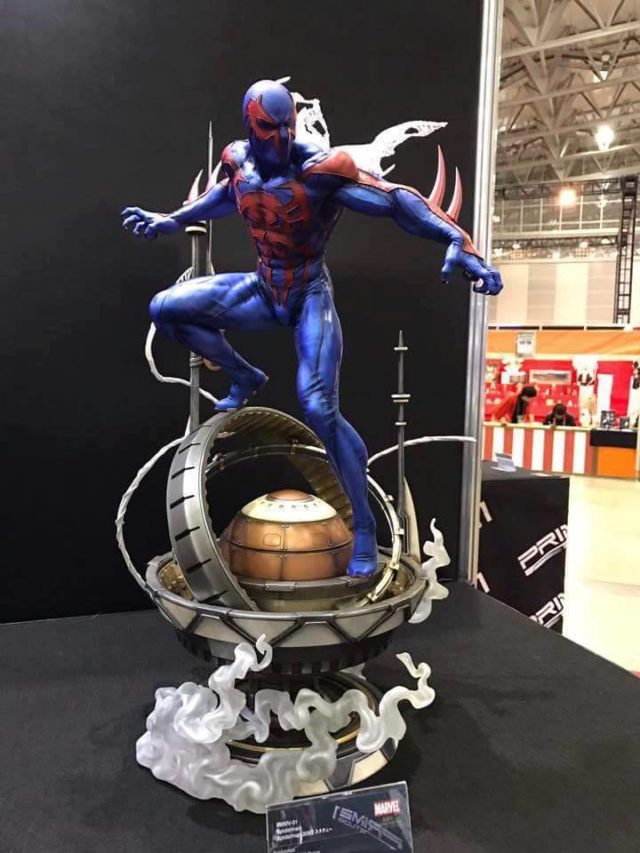 For whatever reason, Spider-Man 2099 has not gotten a lot of statue love, with zero statues of Miguel O' Hara released since the Bowen Designs Spider-Man 2099 statue years ago (a personal favorite of mine).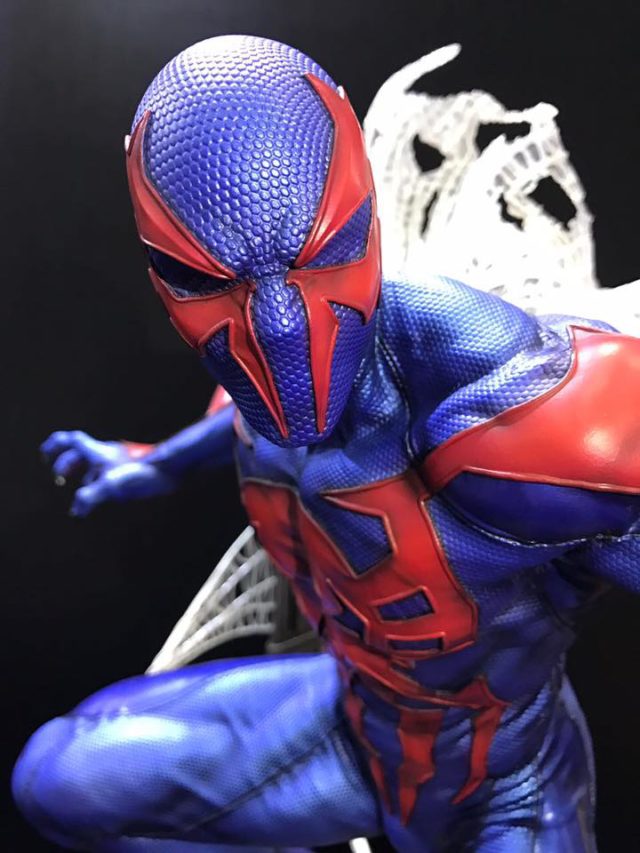 But the dry spell is now coming to an end, as the Prime 1 Spider-Man 2099 statue is absolutely gorgeous. Seriously–I feel like the incredibly textured sculpt on this is simply breathtaking. It seems like no one else wanted to do a high-end Spidey 2099 statue, and now nobody will ever do one better!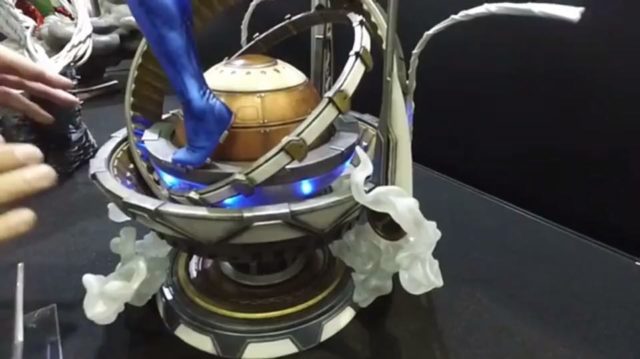 Even the futuristic base for this 1:4 statue is cool, as it not only lights up, but the colors inside it change! Awesome.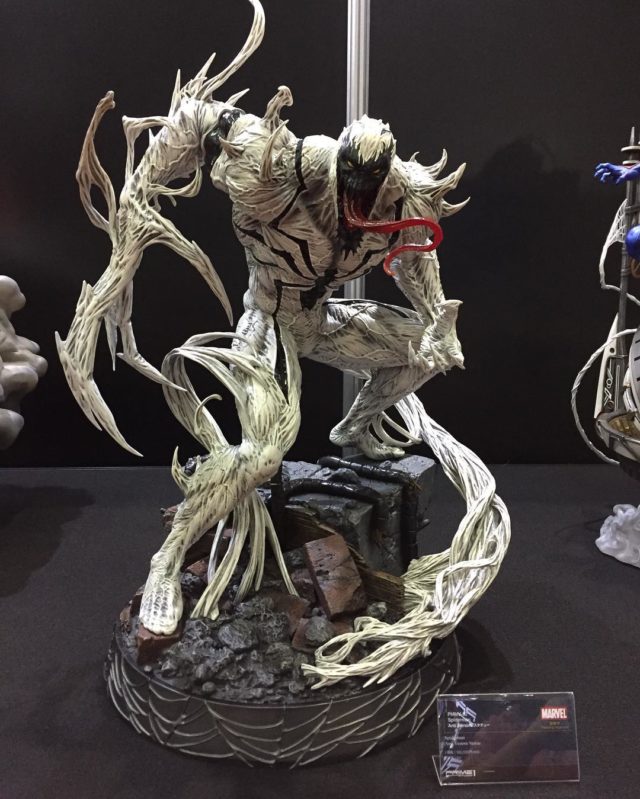 But those looking for a bit of 1:4 love for symbiotes other than Venom and Carnage have something to look forward to as well–this positively
amazing
Prime-1 Anti-Venom statue! The sculpting intricacies and style of this Eddie Brock Anti-Venom statue straight-up blow me away. That head sculpt–!!
As much as I fell in love with Sideshow's Carnage and Venom Premium Format Figures at NYCC 2016, I may love this piece even more (which is astonishing, since I consider Anti-Venom to be a pretty throwaway short-lived character).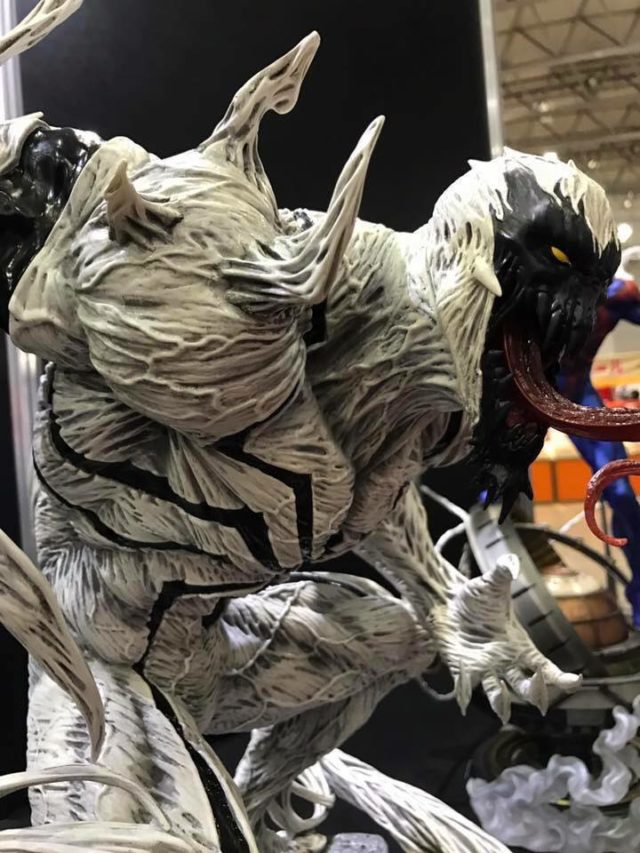 Prime-1 Studio statues are available for order online in the United States, although there's no pricing or release date set for Anti-Venom or Spider-Man 2099 set. I shudder to think what the pricing on these statues is going to be like. Prime 1 Studio's prices are not for the weak of heart–I'll be astonished of these retail for a penny under $749.99 (and that's on the low end). The Prime 1 Spider-Man 2099 is a must-buy for me regardless of how long a payment plan I need to take out, but can I even afford Anti-Venom at all…? We'll see.
Thoughts on the newly-unveiled Marvel Prime-1 Studio statues, Marvel collectors? Has anyone purchased statues from P1 before and want to share their experiences? And who's going to start saving now for these beautiful Spidey 2099 and Anti-Venom statues?