2016 was a great year for SH Figuarts Marvel figure collectors, giving us our very first Bandai action figures of Tony Stark, Ultron, Hawkeye, Black Widow, Ant-Man and more–not to mention Marvel Figuarts figures going up for order in North America for the first time ever. And while Bandai Japan has yet to announce any prospective figures for Guardians of the Galaxy 2 or Thor Ragnarok, it looks like they'll be keeping momentum going with some big firsts in 2017 as well: SH Figuarts Doctor Strange, Iron Man Mark I and more have now been revealed!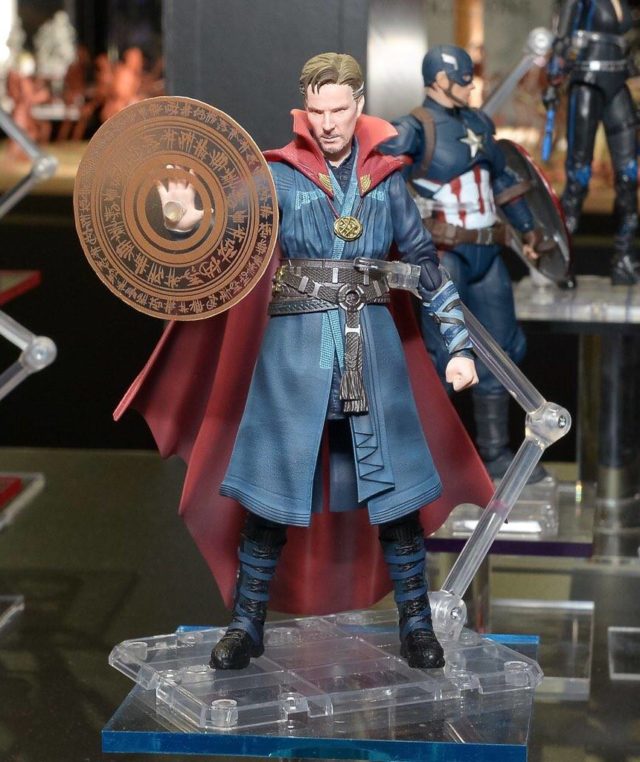 …Well, you had a good run, Marvel Legends Doctor Strange movie figure, but it looks like Bandai Japan has decided to step in and claim the 6″ crown with their own Strange in 2017! It's not exactly a major surprise (since they made an SH Figuarts Ant-Man and all), but Bandai Tamashii is expanding their Marvel Figuarts figure line next year to include movie Dr. Strange next year.
Now, let's face face facts: the chances of Bandai producing The Ancient One, Karl Mordo, Kaecillius or any other character from the Doctor Strange movie are literally zero, but hey–at least this Benedict Cumberbatch Strange figure is rockin', right?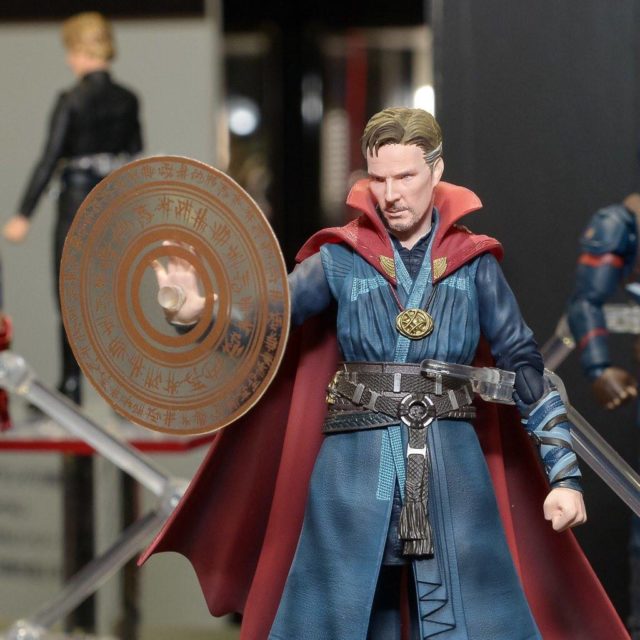 I'm not a big fan of the looks of that rune magic effects piece, unfortunately. While I do like that it's not held by a handle like a shield in the way that Hasbro's is, the effects piece looks surprisingly flat and unspectacular coming from Bandai–the king of effects pieces.
What's not underwhelming, though, is the incredible sculpt, paint, textures and proportions on this Doctor Strange Figuarts figure! This figure is a real beauty!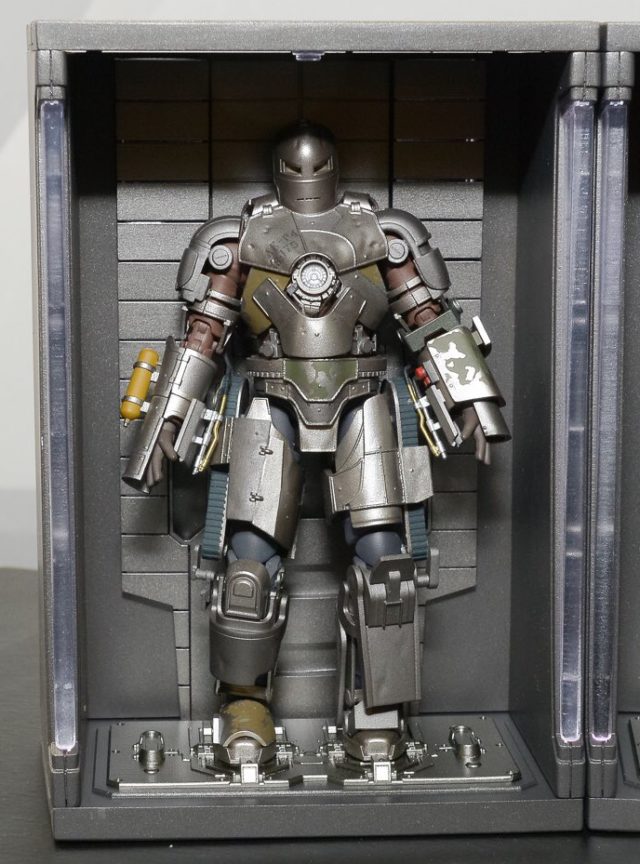 Along with the Sorcerer Supreme, Bandai Tamashii Nations also brought not one, not two, not three, not four, but five new S.H. Figuarts Iron Man figures to debut at Tokyo Comic Con 2016!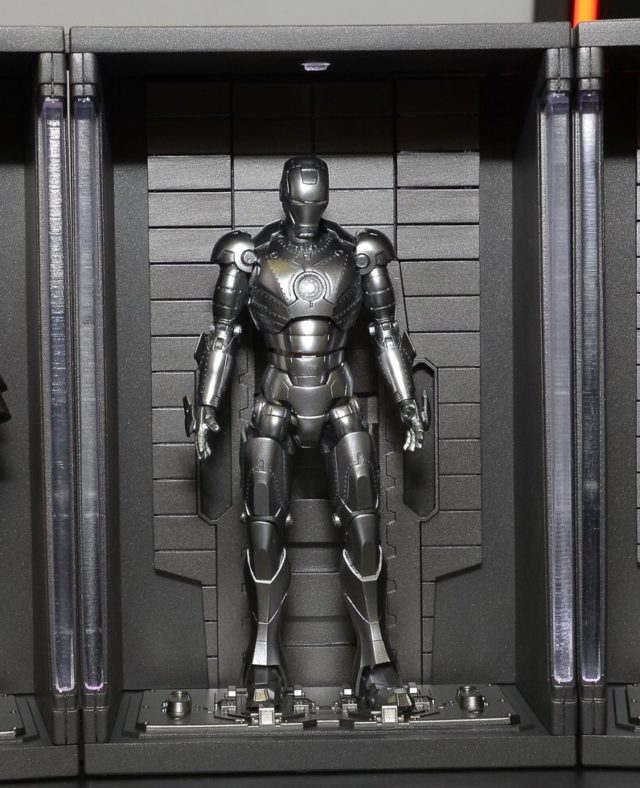 The five new Iron Man armors that officially premiered at Tokyo Comic Con 2016 are Iron Man Mark I, Iron Man Mark II, Iron Man Mark IV, Iron Man Mark V, and Iron Man Mark VII.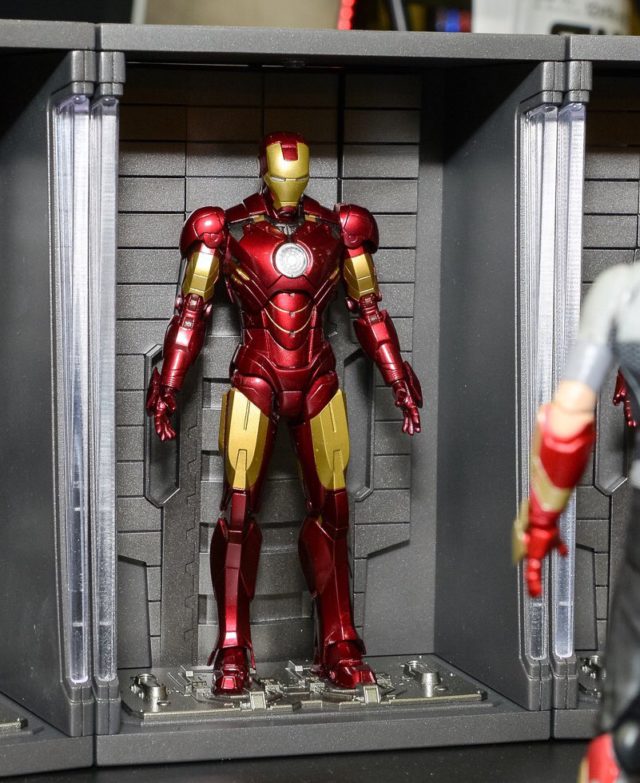 I don't care that much about the Mark 4 armor, as it's pretty stylistically similar to several of the armors that we already have, but I expect the more diverse armors to be a big hit with fans.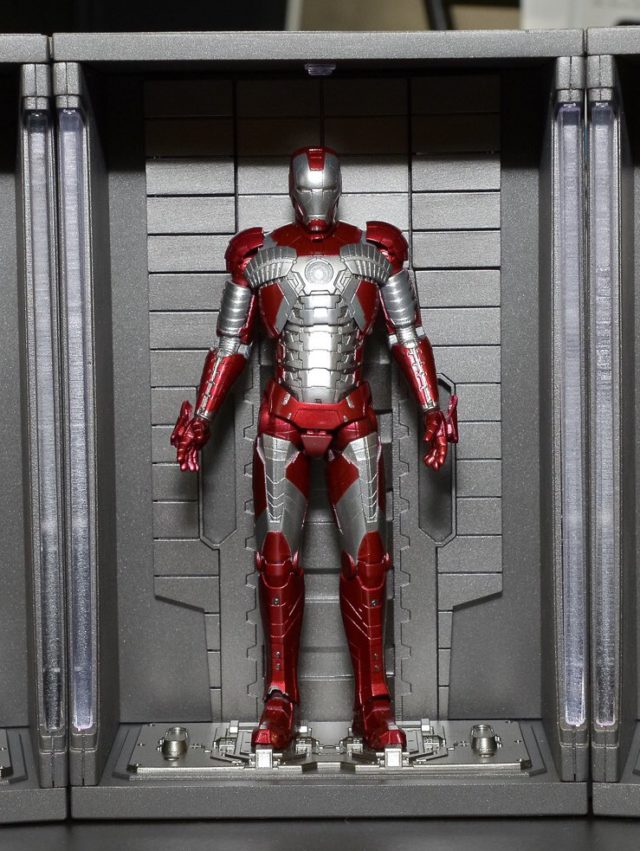 The Mark 5 "suitcase armor" has been highly-requested from Iron Man collectors for quite a while, and I've also heard loads of fans expressing interest in a true Marvel Legends scale Iron Man Mark 1. I've never been into the Mark I much myself (I know Tony cobbled it together in a cave from scraps, but it's just plain ugly), but I do love that shiny silver Mark 2 armor.
Each of the five new armors will be available as individual figures through the Bandai Premium Web Shop in Japan–with the Hall of Armor cells to hold them sold separately–but due to licensing, the figures will only be available in combo packs with the Hall of Armor in North America.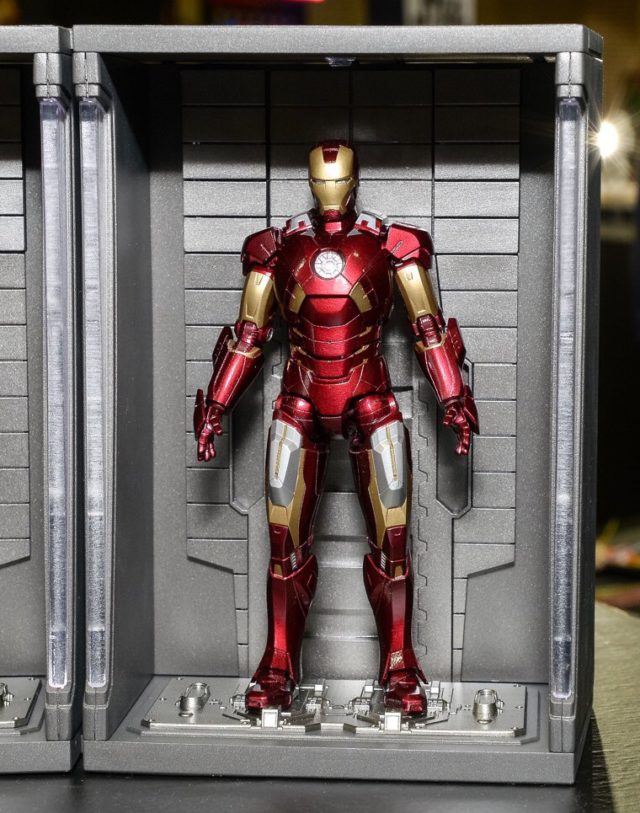 There is no specific release information available for any of these figures at this time, but all of them are anticipated to be released in mid-to-late 2017. Bluefin Distribution has confirmed that the Figuarts Iron Man armors and Hall of Armor combos will continue to be available online in the U.S., but I have a sneaking suspicion that licensing will absolutely not allow the standalone Doctor Strange SH Figuarts figure to be released in North America at all.
What do you think of this new wave of Marvel Figuarts figures announced for 2017, Marvel collectors? Are you excited to add any of these long-awaited Iron Man armors to your collection in S.H. Figuarts form, and how do you think the SH Figuarts Doctor Strange compares to the Hasbro Marvel Legends version?