There's no question that the Marvel figure collecting landscape is getting a little bit crowded over the last few years. There's more Marvel toys coming out than ever before, and it can be difficult for new lines to find traction. But one new line of Marvel action figures that's quickly becoming a fan-favorite is the Revoltech Ame-Comics series, which started last year with Deadpool, and is now preparing to launch its second X-Men related character: Revoltech Wolverine!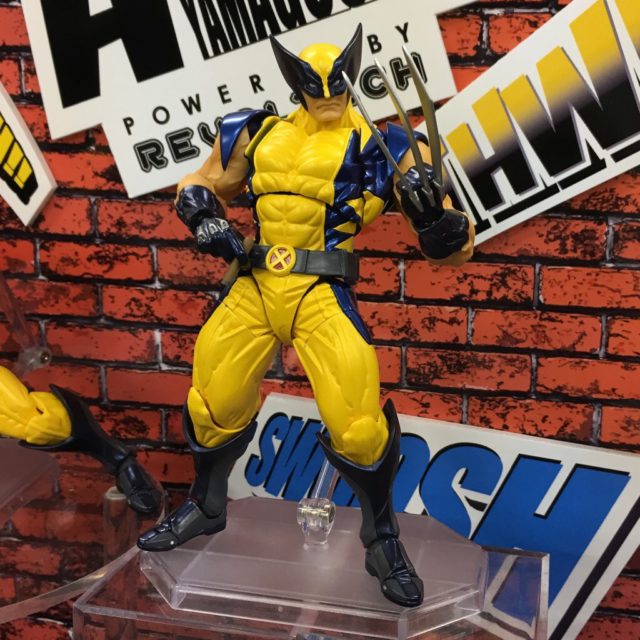 I haven't always been huge on Revoltech figures, as the articulation schemes and the look of the joints have been inconsistent over the years. So when Kaiyodo debuted Revoltech Deadpool last year, I was skeptical.
But as it turned out, both Deadpool and Revoltech Spider-Man ended up being some of the most fun toy versions of those characters released in many years. And thus, I'm hooked: Bring it on, Kaiyodo!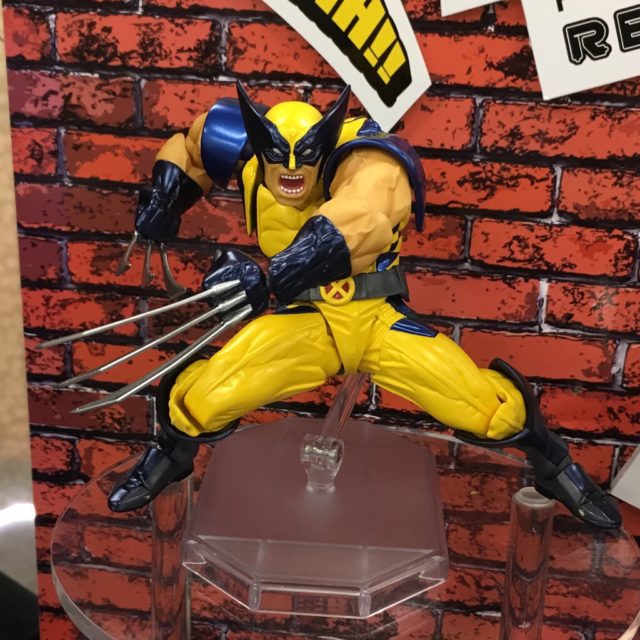 Whereas most toy companies are focused on Old Man Logan figures and statues in 2017, Kaiyodo is taking a different approach with their Wolverine Revoltech: the modern classic Astonishing X-Men Wolverine costume from the early 2000's!
The 90's Jim Lee costume is always my personal preference, but the Joss Whedon Astonishing X-Men costume is definitely a close second for me. Smart choice! And because of the similarities between this Wolverine costume and others from the same era, I don't think it's too much of a stretch to think that we might see an X-Force Wolverine released as a limited exclusive somewhere down the road as well.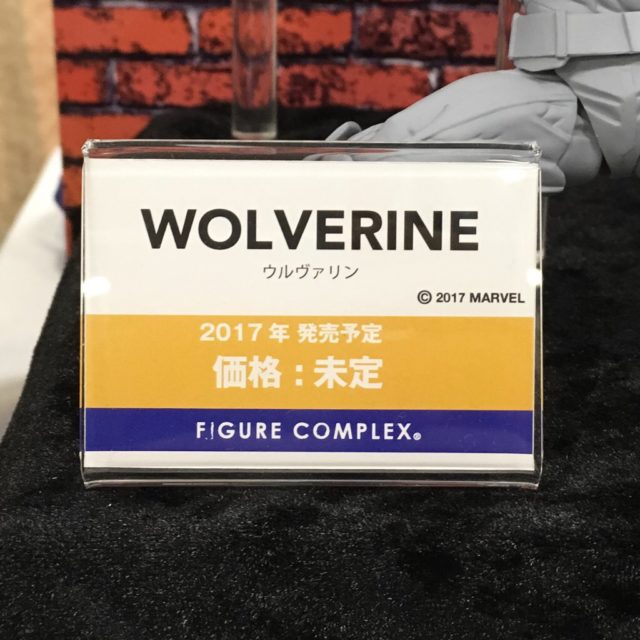 The placard that Kaiyodo is showing off for Wolverine at overseas events doesn't give any specific dates or pricing info on the toy–just a generic "2017" indicating that it is one of this year's releases. With the figure already in painted form, however, I'd be extremely surprised if we don't see him up for pre-order within the next month or so.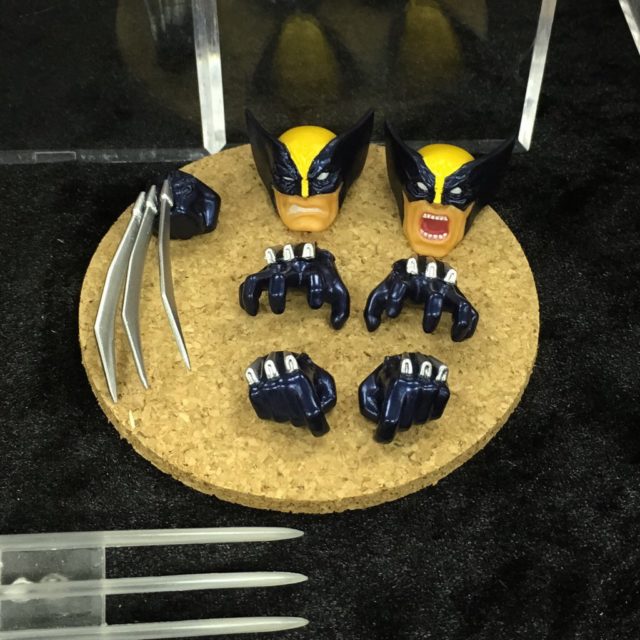 While he may not be coming with quite as generous a serving of accessories as some of the other Revoltech Marvel figures released thus far, Wolverine still has a decent assortment of extra goodies.
Along with three sets of interchangeable hands, Logan will have three interchangeable heads as well: yellowing, growling, and scowling. (That Wolverine–what a friendly dude, right…?) Sadly, it doesn't look like we'll be getting an unmasked head with this figure.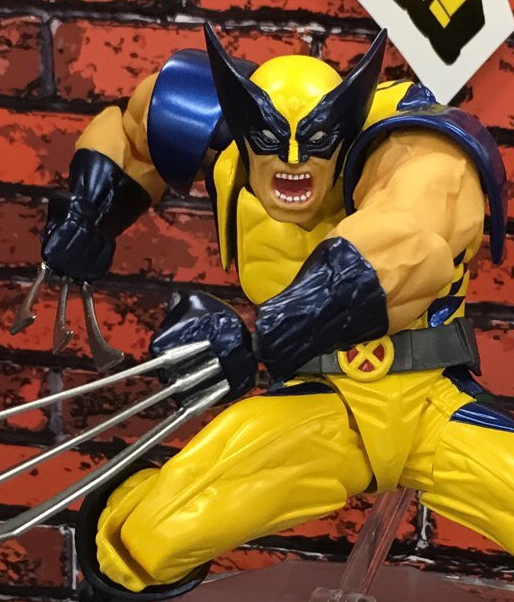 The Marvel Kaiyodo Revoltech Wolverine figure should be up for order later this spring, with an arrival date in fall 2017. The Marvel Amecomics line has yet to have a sales misstep, and I can't see this Wolverine action figure not being another big hit for them as well, so you'll probably want to lock in a no-risk pre-order once pre-orders open for this figure if you don't want to risk being shut out.
What do you think of the newest addition to the Marvel Figure Complex Revoltech series, Marvel collectors? Will Logan be joining your lineup late this year, and who do you hope to see announced as the sixth entry in the line?