Once companies like Funko and Mattel started laying out their plans for their San Diego Comic Con 2014 exclusives, we knew it was only a matter of time until Hasbro played their cards as well! The past two years Hasbro has revealed their exclusives on the third Wednesday of the month, but they threw us a curveball this year by holding out on us for one extra day. But the wait is at an end, and the exclusives are revealed–and this year, they're all cosmic! Get excited, Marvel Legends fans–the SDCC 2014 Marvel Legends Thanos Imperative figure set is coming our way this summer!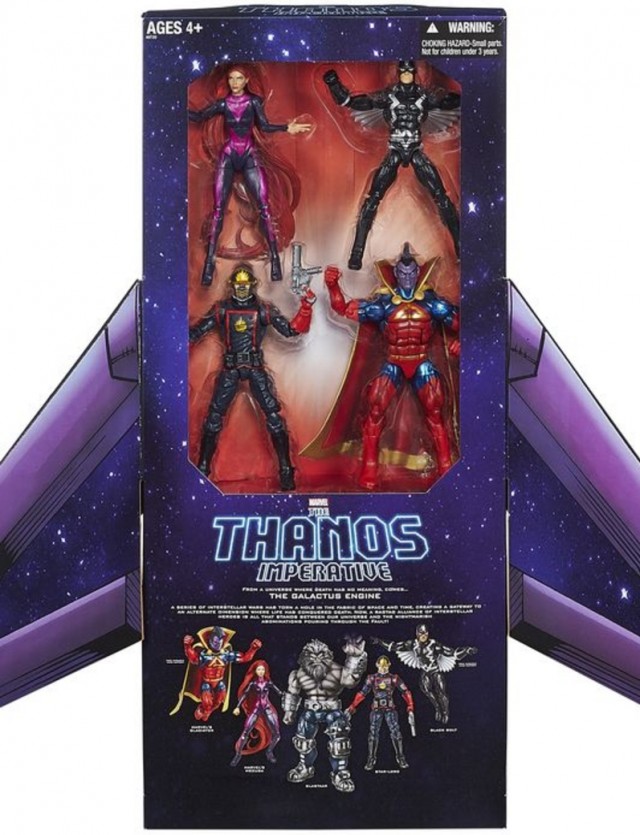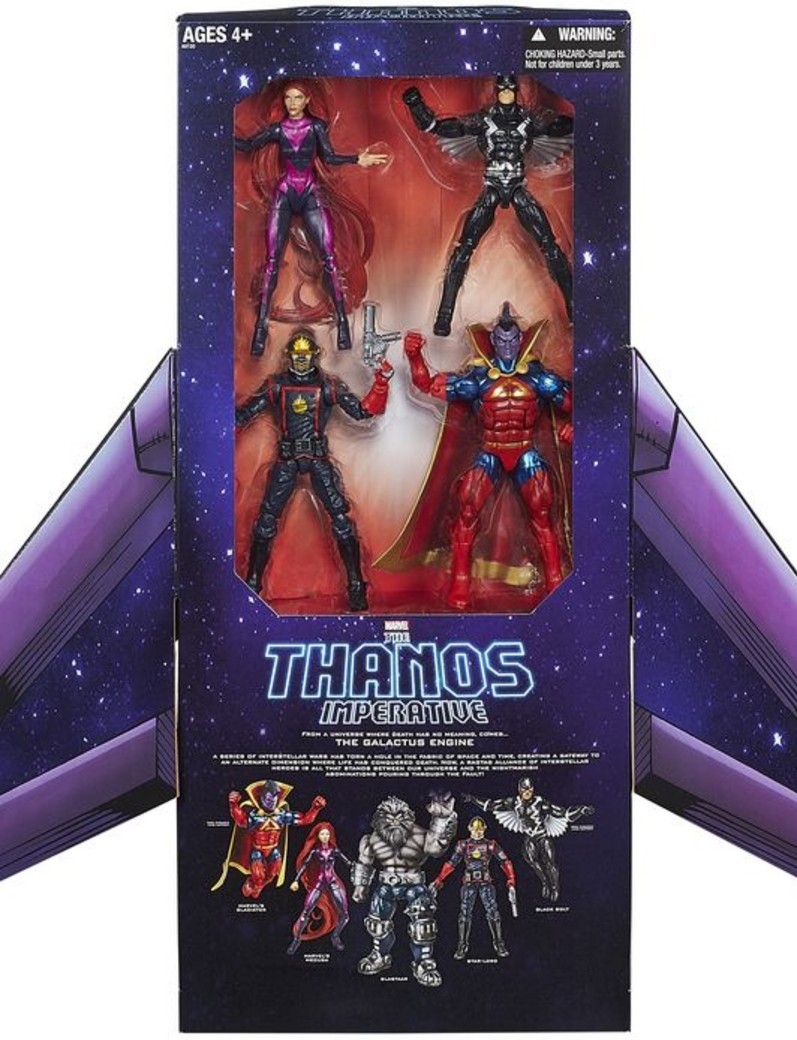 Before I get started discussing this set, I should probably begin with a primer, as I imagine many of you are scratching your heads and wondering just what the heck "The Thanos Imperative" is. The Thanos Imperative storyline was basically the 2010 capstone to the entire Marvel cosmic universe that began with the Marvel Annihilation series a decade ago. The story ultimately ended the Nova and Guardians of the Galaxy comic book series (for a short time), which pretty much ended that iteration of the Marvel cosmic comic books.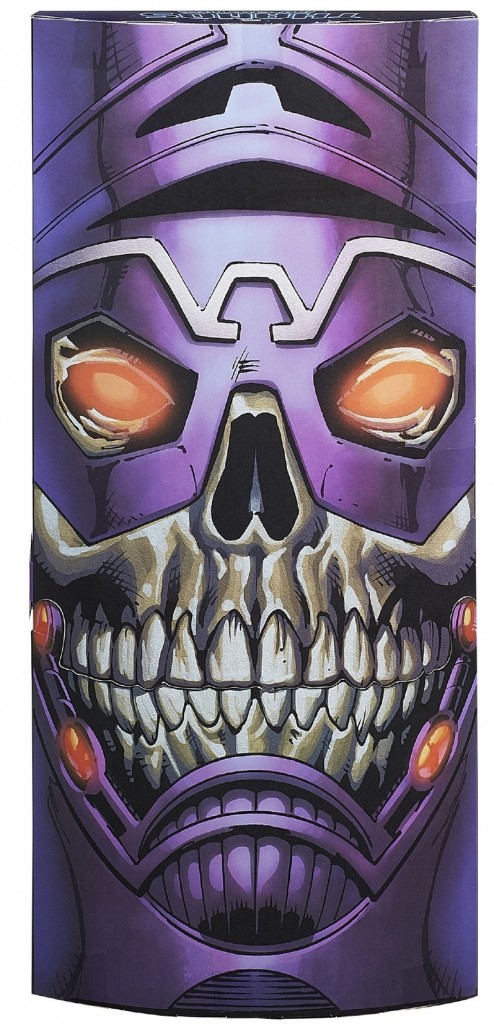 While I loved the Marvel Annihilation cosmic universe comic books, The Thanos Imperative was sort of "ehn" compared to the stories that came before it, and is rarely talked about these days by Marvel fans. Thus, I wasn't really expecting a whole 2014 SDCC exclusive The Thanos Imperative box set of figures to be coming down the pike. But if Hasbro wants to ride the Guardians of the Galaxy hype and give us some never-before-done cosmic 6″ Marvel Legends figures, I'm not gonna complain.
…Well, actually, I am going to complain a little. Considering that Marvel Legends collectors have been waiting over a decade for a Marvel Legends Thanos figure, it's a little bit of a slap in the face that Hasbro is giving us a "Thanos Imperative" Marvel Legends SDCC 2014 set and not giving us a Thanos action figure as part of the set. I'm sure there's one forthcoming at some point in the future, but man is it annoying that there's no Thanos in the Thanos Imperative set which is based on a storyline centered around (you guessed it) Thanos.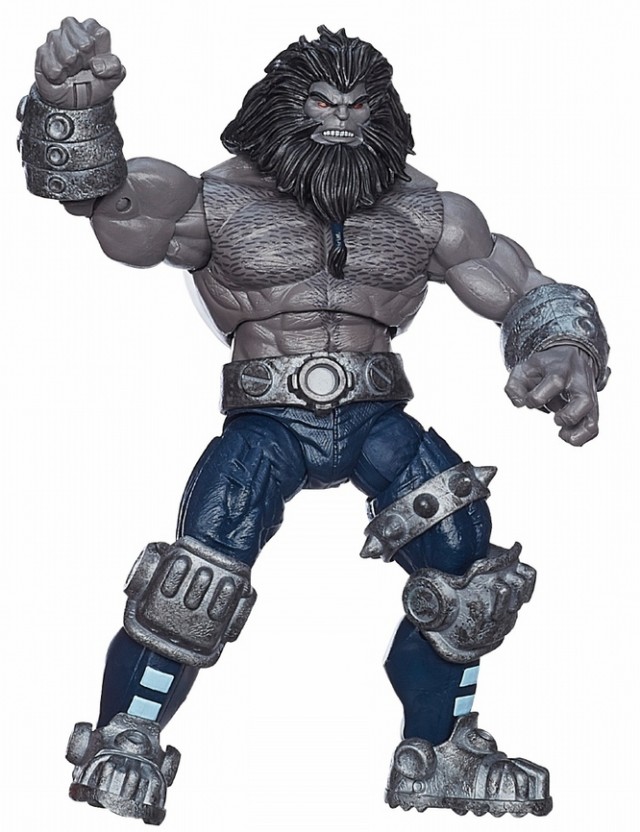 While we're not getting a Thanos Marvel Legends figure in this set, we are getting a pretty large and bulky Build-A-Figure scale Marvel Legends Blastaar figure. Blastaar is captured here in his modern attire and not in this classic duds from the old Fantastic Four comics, but I'm okay with that–his cosmic blue leotard is sadly a bit out-of-style in this day and age.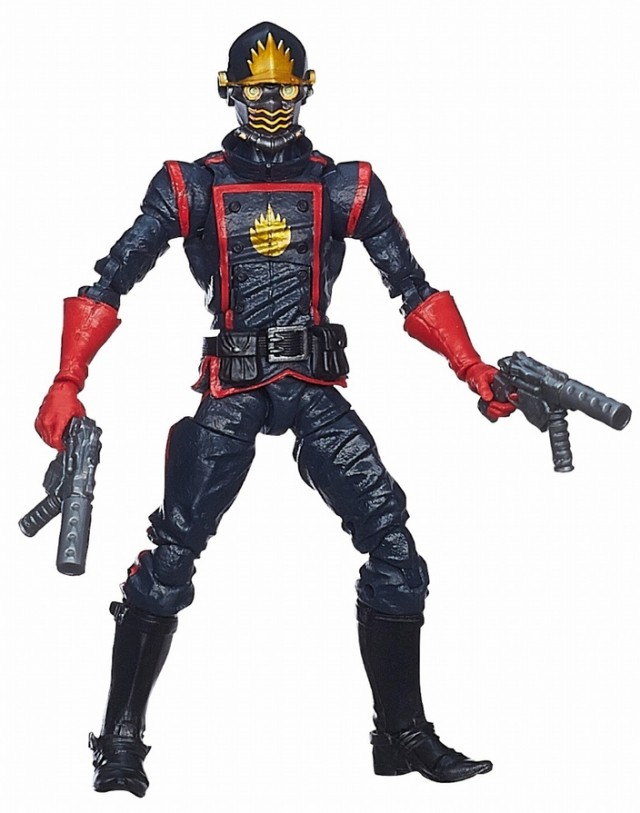 The real headliner of this set for me, however, isn't the largest character–it's the one starring in this summer's biggest film, Guardians of the Galaxy! I loved the Annihilation Star-Lord costume, and I've been looking forward to seeing this comics-based Marvel Legends Star-Lord figure come out since Hasbro teased it last year.
The paint deco on Starlord's mask looks a bit too "retro robot" to me in the prototype photo, but I'm hoping it'll look better in-hand. And there's frankly no way I'm going to miss out on a comics Starlord Marvel Legends figure, so I'll repaint the mask myself if it really bothers me when he's released.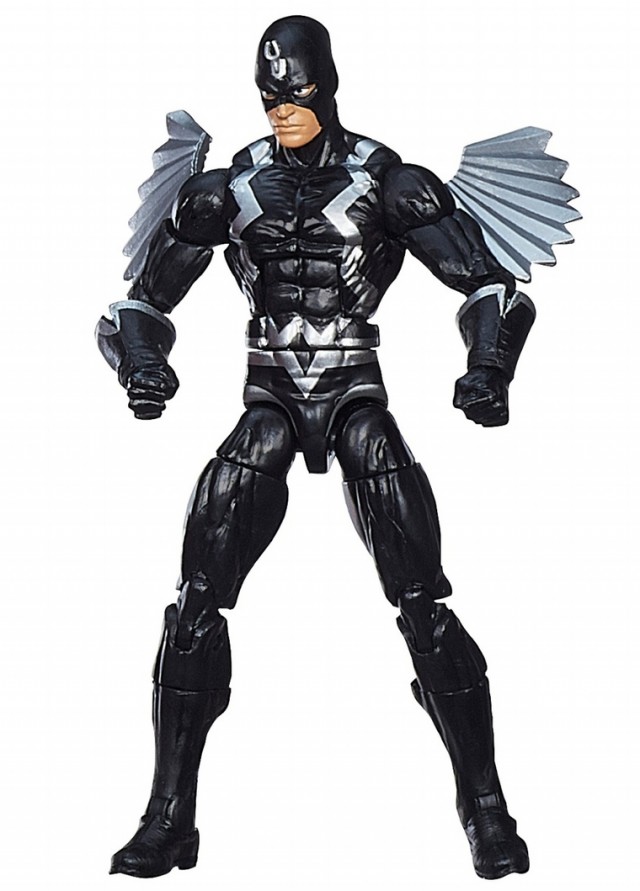 Next up we've got the second Marvel Legends Black Bolt figure ever! I'd be lying if I said I was bouncing off the walls with joy to see another 6″ Black Bolt Marvel Legends action figure get released (especially as part of an expensive convention exclusive set), but I know some folks may have missed him the first time and still want him for their collection.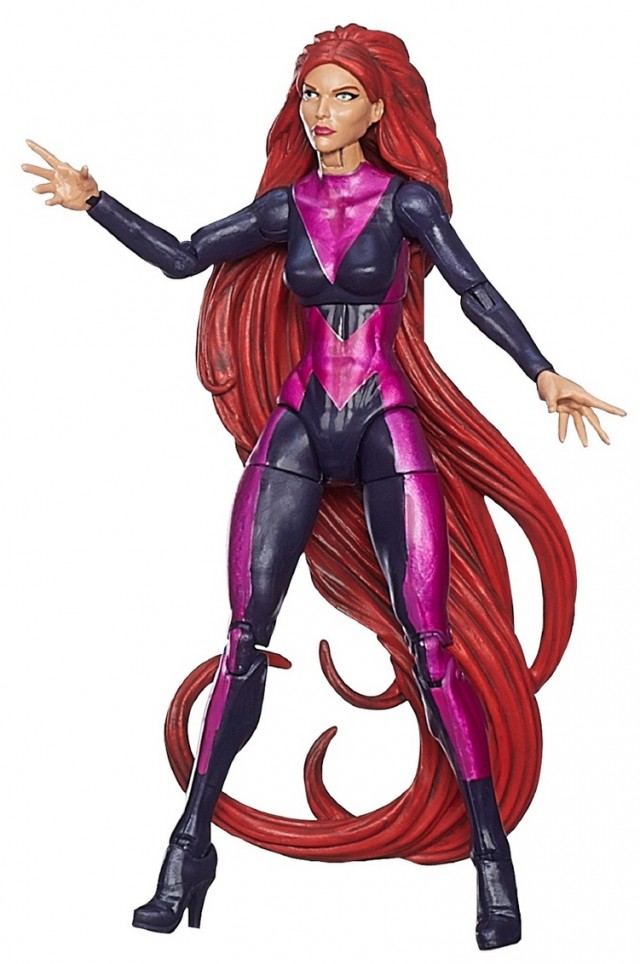 And where Black Bolt goes, his wife Medusa follows! (Wait, that sounded really chauvinist.) The queen of the Inhumans, this is the first Marvel Legends Medusa figure ever released, and also the first time I recall a toy of Medusa not wearing her classic Inhumans outfit. The Medusa Marvel Legends 6″ figure looks… okay… though she's definitely not the most attractive female Marvel Legends figure we've seen released in the past few years.
Finally, we've got the ruler of the Shi'ar himself, the first-ever Marvel Legends Gladiator figure! Marvel Legends collectors and X-Men fans have been asking for Gladiator for years, and I'm totally psyched that he'll finally be coming our way this summer.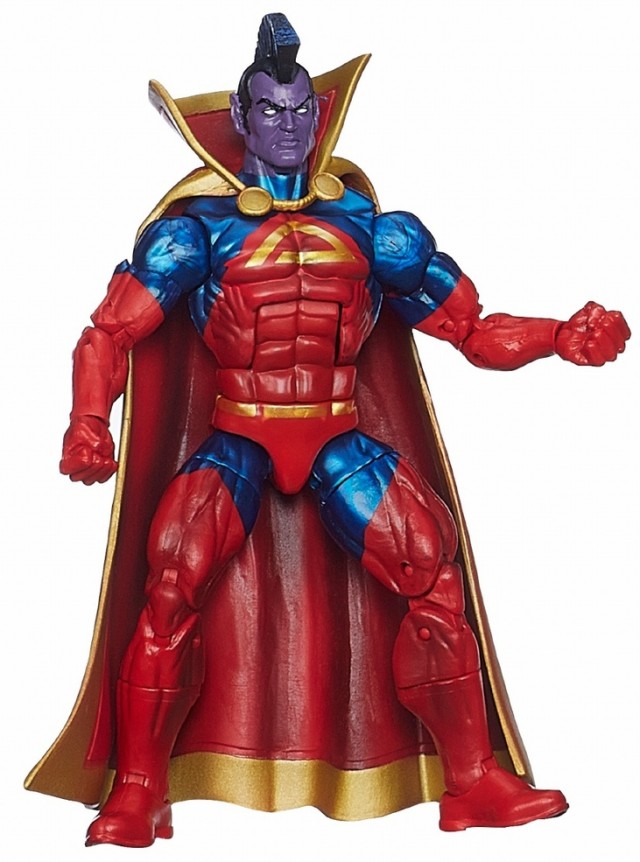 The 2014 SDCC Marvel Legends Thanos Imperative figures set will be available exclusive at San Diego Comic Con 2014 from July 23-27th, 2014. As usual, I have a hunch that this set is going to be crazy popular and sell out early at the show, so good luck getting one at the convention price of $99.99 if you want one!
What do you think of the five-figure SDCC 2014 Hasbro exclusive Marvel Legends Thanos Imperative set, Marvel fans? Are you drooling at the thought of adding this assortment to your Marvel Legends collection, or is all these cosmic-themed Marvel characters just not for you?