Tragically, in this day and age of early internet leaks, it's getting harder and harder for toy companies to ever truly surprise collectors with reveals that are totally unexpected. On San Diego Comic-Con 2015 Preview Night, Hasbro debuted the Marvel Legends Walgreens exclusives that everyone had known about for months. And on Thursday–the first full day of the convention–Hasbro next debuting products turn out to be another lineup that avid fans already knew to expect–but man, what a lineup! It's 2015 Marvel Legends Spider-Man Wave 3–including Spider-Gwen, Jack O' Lantern, Mobius and more!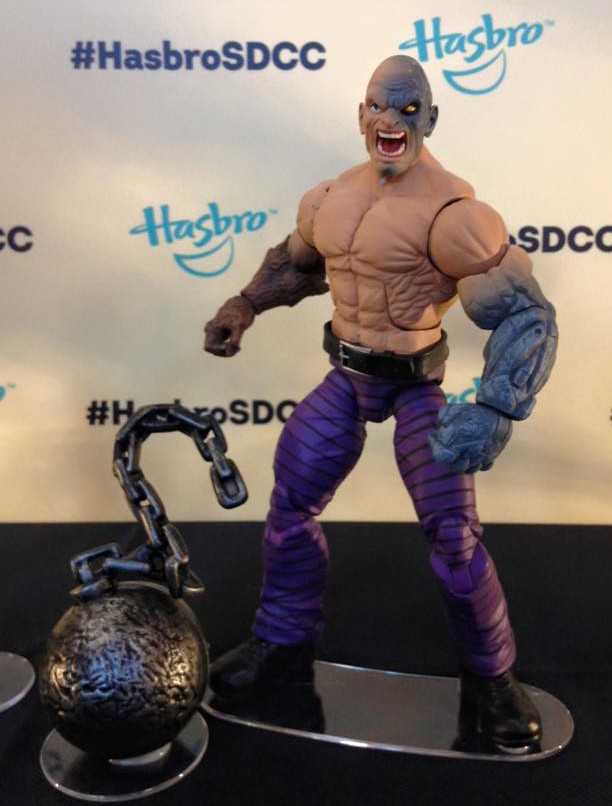 Hasbro must be feeling pretty wild and crazy this year, because for the second wave in a row, a Spider-Man Legends Infinite Series is planned for release with
no
characters named "Peter Parker" in it! Instead, the spotlight will fall once again upon the most beloved dead Spider-Man ever: Ben Reilly, the Sensational Spider-Man!
But while my favorite Spider-Man getting a new figure in my favorite Spidey costume lights up my heart, what Hasbro is really hoping will catch fans' attention is the Build-A-Figure Absorbing Man, which collectors will have to buy all of the other figures in the series to build. I actually think that this Crusher Creel looks excellent, but he is unfortunately the figure I'm least interested in from this set…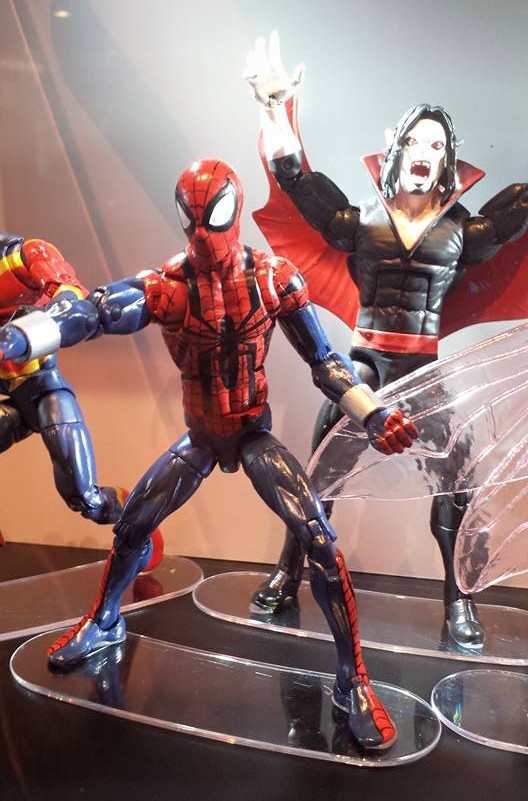 …As opposed to the figure I am most interested in–the Marvel Legends Ben Reilly Spider-Man figure! This isn't the first time that Peter's most popular clone has gotten the Marvel Legends treatment, but it's been ages since Ben's had the spotlight, and I'm thrilled to see him again.
I am, however, a bit bummed that Hasbro botched the deco on the Sensational Spider-Man costume's hands. Hopefully this will be corrected for the final product.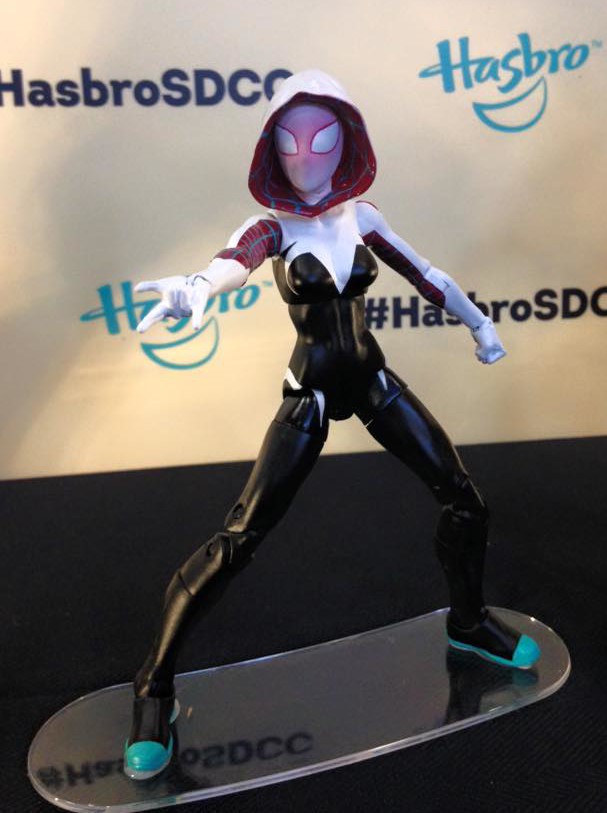 But while a Spider-Man variant is my favorite figure for the second wave in a row, I imagine that the figure likely to be the hottest from this whole series is someone entirely different: the first-ever Marvel Legends Spider-Gwen figure!
I was shocked when Spider-Gwen turned up on rumor lists, as the character was only created last year, not giving Hasbro much lead time to develop a Spider-Gwen action figure. But they must really love Gwen Stacy over at Hasbro, because she has one of the fastest character creation-to-Marvel Legends-action-figure turnaround times in ages!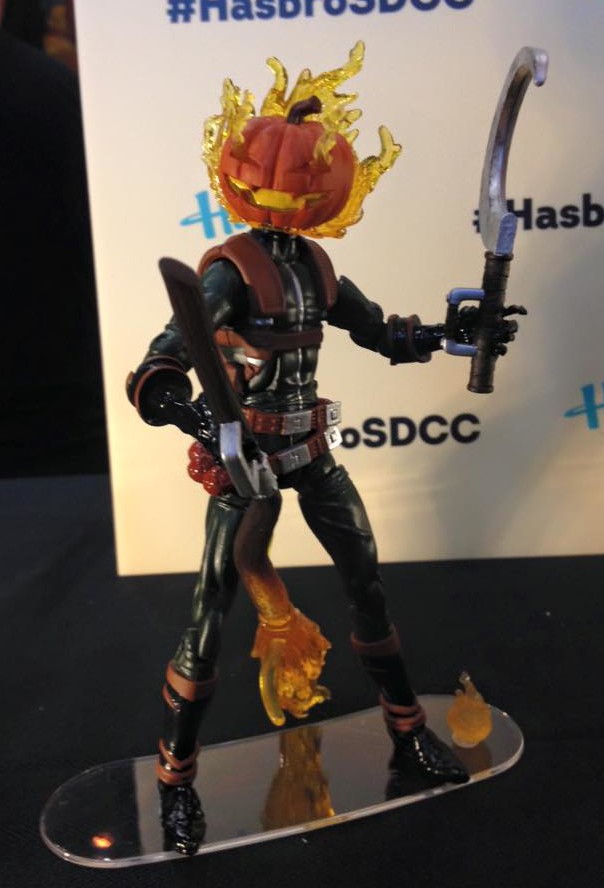 And from the pages of the (Agent) Venom comic book series by Rick Remender, it's the new Marvel Legends Jack O' Lantern! This particular iteration of Jack O' Lantern is the modern one who rides a broomstick and is the arch-nemesis of Agent Venom, and he's a perfect use of the thin Marvel Legends Ghost mold from the Thunderbolts box set of two years ago. Love this figure!!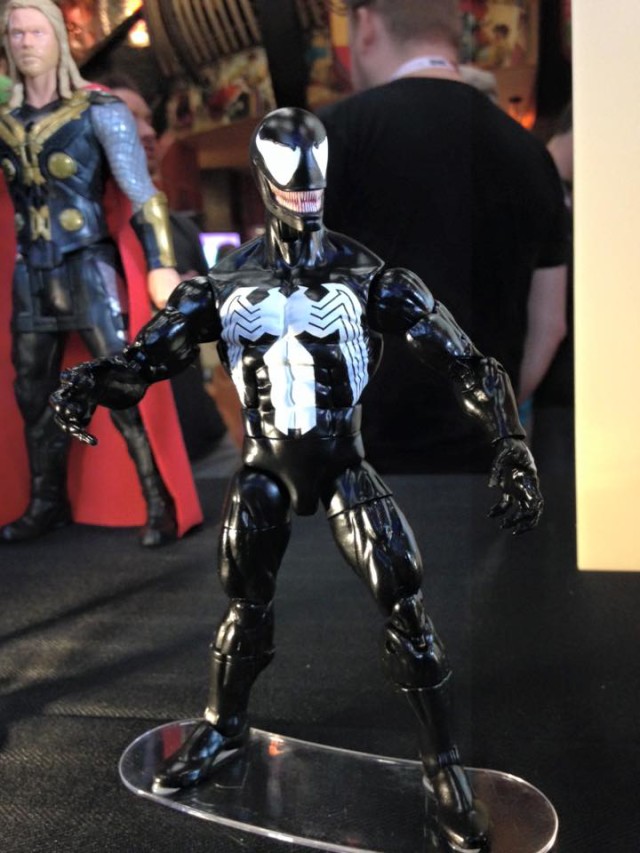 For the classic fans, we've got the original version of Venom! Symbiotes always sell and we were honestly due for a new classic Venom, so this is a worthwhile (if not a bit underwhelming) inclusion in the series.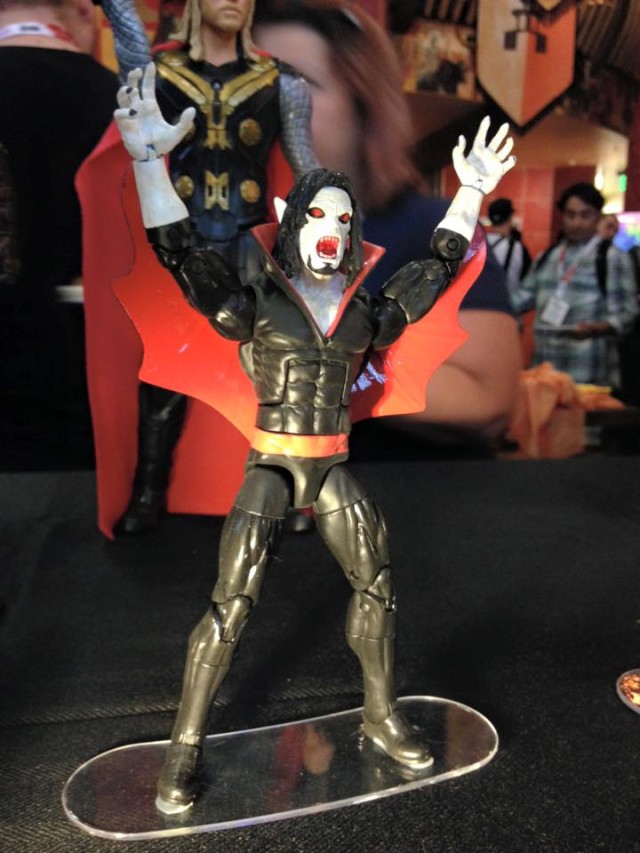 The new Marvel Legends Morbius figure, on the other hand, doesn't underwhelm at all. This is easily the best version of Morbius the Living Vampire that's been released, and is near-certain to sell well at one-per-case.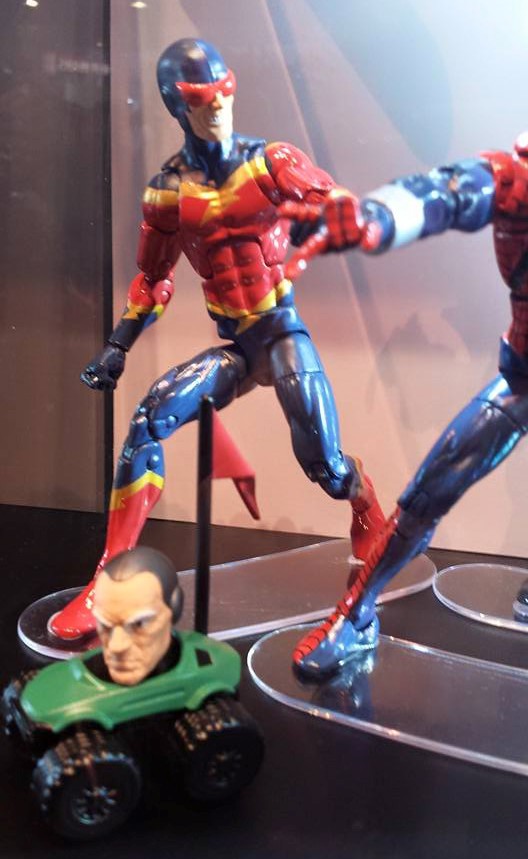 Finally, we've got another pair of villains from the hilariously awesome (and cancelled) "Superior Foes of Spider-Man" comic series: Speed Demon and the female Beetle! Speed Demon has been around for decades as a recurring Spidey villain, so I think that the Marvel Legends Speed Demon figure is a must for classic fans.
But perhaps even cooler than Speed Demon himself is the disembodied head of Silvermane in a remote control car that comes with the figure! No, this is not a prank–this is a real (and epic) thing that happened in the "Superior Foes of Spider-Man" series.
And while I know many fans will be grumpy that we still don't have a proper male Beetle figure, there's no denying that Hasbro did a bang-up job on this Marvel Legends Beetle (female) figure. I love that Hasbro has figured out a way to use this year's Wasp figure's wings already! I don't love this female Beetle as a character, necessarily, but the 6″ figure of her looks terrific. Inspired choice!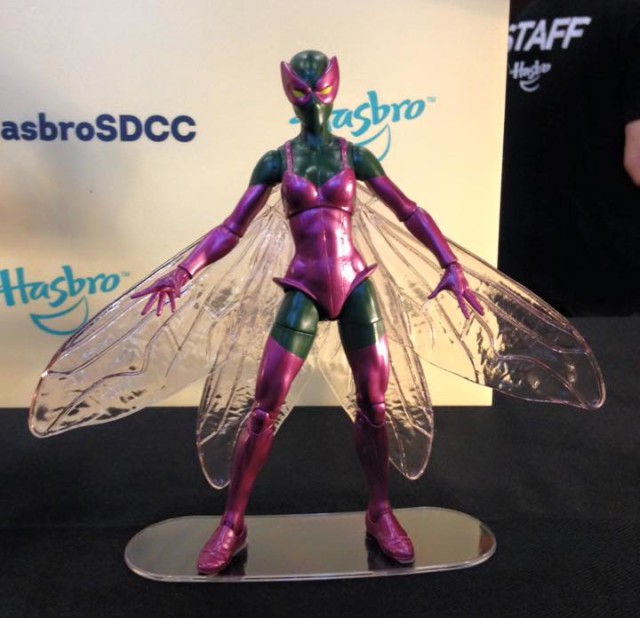 What do you think of the SDCC 2015 Marvel Legends Spider-Man Series reveals, Marvel collectors? Will you be picking up the whole set to build the Absorbing Man Build-A-Figure, just snagging a couple of your favorite Spider-related characters, or passing on this wave altogether?