Nobody–and I mean nobody–has more San Diego Comic-Con 2015 exclusives than Funko! But fear not, fans who aren't attending SDCC 2015 and those who are but don't want to brave the Funko line! Most of the exclusives are actually available online already in limited quantities at the same cost as at the show through various retailers already! And luckily, one of those exclusives is among my favorites for the event: the SDCC Funko POP Vinyls Emoticon Chested Baymax is now up for order!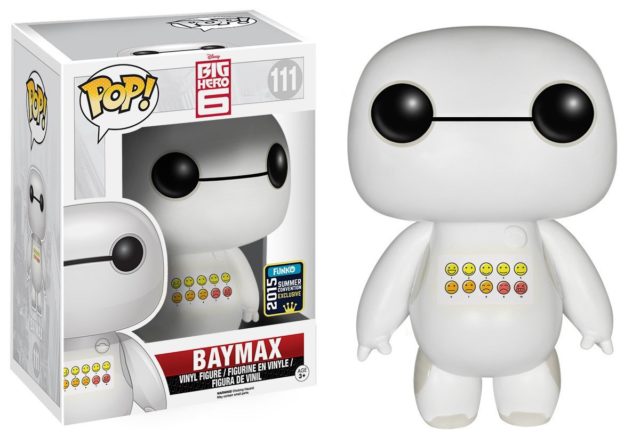 I went into last fall's Big Hero 6 movie with the attitude that Baymax was going to be the dumbest thing since Jar Jar Binks and the movie was going to be garbage. Well, I was wrong–Disney won me over, and I ended up buying all of the Funko Big Hero 6 POP Vinyls figures. With all of the main characters covered, I thought that my collection was complete.
But I was wrong! Funko had not one but two Big Hero 6 San Diego Comic-Con 2015 exclusive POP! Vinyls planned! One is the unspeakably lame Armored Baymax without Helmet (which is just the Armored Baymax figure with the head from the non-Armored version), but the other is actually pretty awesome–it's the translucent-chested Baymax with Emoticons on his chest!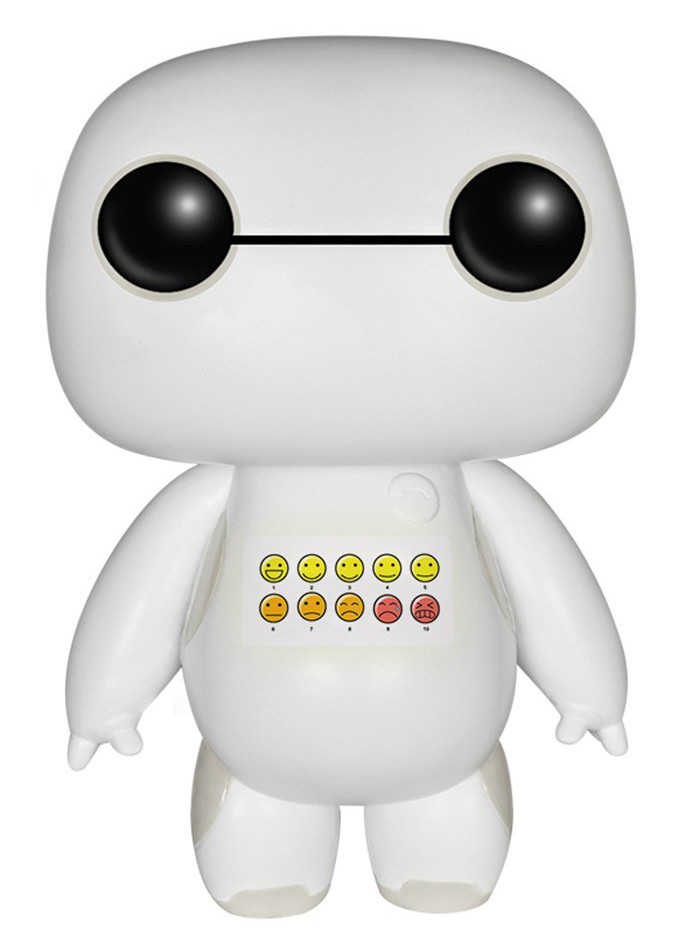 With no prior announcement about this figure being available online, I was all set to purchase him from the aftermarket for an inflated price after the convention. But nope! Why should I, when Amazon of all places has Baymax up for sale for the same $19.99 price-point as at the event (and actually a penny cheaper than at the con, I believe) and eligible for free shipping? Bravo, Amazon!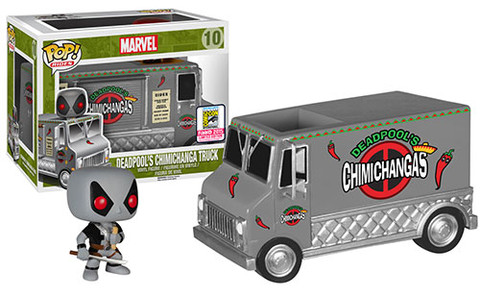 But that's not all! They've also listed two of the more talked-about non-Marvel exclusives from Comic Con at the same con price (minus a penny) plus free shipping: the newly-posed Frozen Olaf POP! Vinyls figure and the LE 1200 Funko Matte Black Darth Vader Hikari! Those who read regularly know I have a serious weakness for Hikari Sofubi vinyls, so that SDCC Darth Vader being online really made my day!
…And that's still not all! Hot Topic online has listed the X-Force Deadpool Chimichanga Truck and Blue Rocket Raccon & Groot POP! Vinyls sets up for sale, and Barnes and Noble has now put their Funko SDCC Exclusives (Blackout Ant-Man, Unmasked Captain America and Dorbz XL Rocket Raccoon & XL Groot) up for sale as well!
If you're not attending the convention or don't want to fight the crazed mob at the Funko booth, then this is your chance, Funko collectors!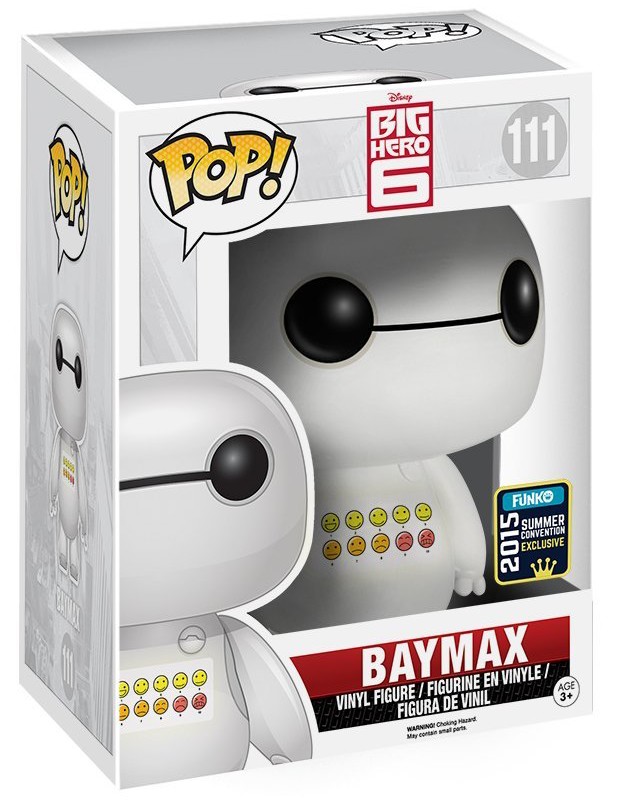 The SDCC 2015 Exclusive Funko Baymax POP Vinyl is now available online for cost plus free shipping at Amazon, as well as the Frozen Olaf and Matte Black Darth Vader Hikari figures. I would imagine these will all sell out pretty quickly, so if you're on the border of wanting to order these or not, I'd suggest making your decision as soon as possible.
Anyone besides me take the plunge and grab a Funko Emoticon Baymax SDCC Exclusive (and maybe a Darth Vader Hikari) this morning? If not, are there any other Comic Con exclusives that you've get your heart set on?