While the Marvel Legends 6″ line is definitely Hasbro's marquee superhero product line these days, that doesn't mean that Hasbro has left the Marvel Universe/Marvel Legends 4″ collectors out to dry! Hasbro announced a multitude of new 3.75″ Marvel Legends 2017 figures at SDCC 2016, and has sent out hi-res photos of the first wave, including X-23 Wolverine, Moon Knight, Maestro and more!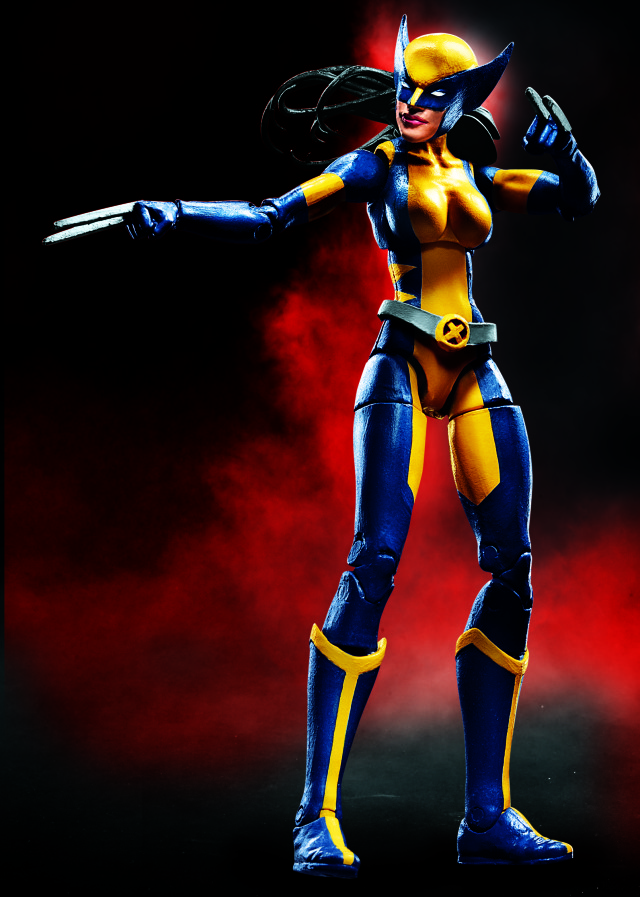 There's no denying that the 4″ Marvel Legends line takes a back seat to the 6″ scale in both sales and the number of figures released, and it's for that reason that many characters are debuting in the smaller scale first–to get collectors to buy figures they otherwise wouldn't to get a character they want fast.
Such is definitely the case with the female Wolverine, X-23, who makes her Hasbro debut in Wolverine costume in 2017 Wave 1! Tom Taylor's All-New Wolverine is one of the breakout characters of All-New All-Different Marvel, and I'm pleased to see her getting a figure in this costume so quickly. This Laura figure looks terrific all-around, and will tide me over until we get the eventual six inch X-23 Wolverine.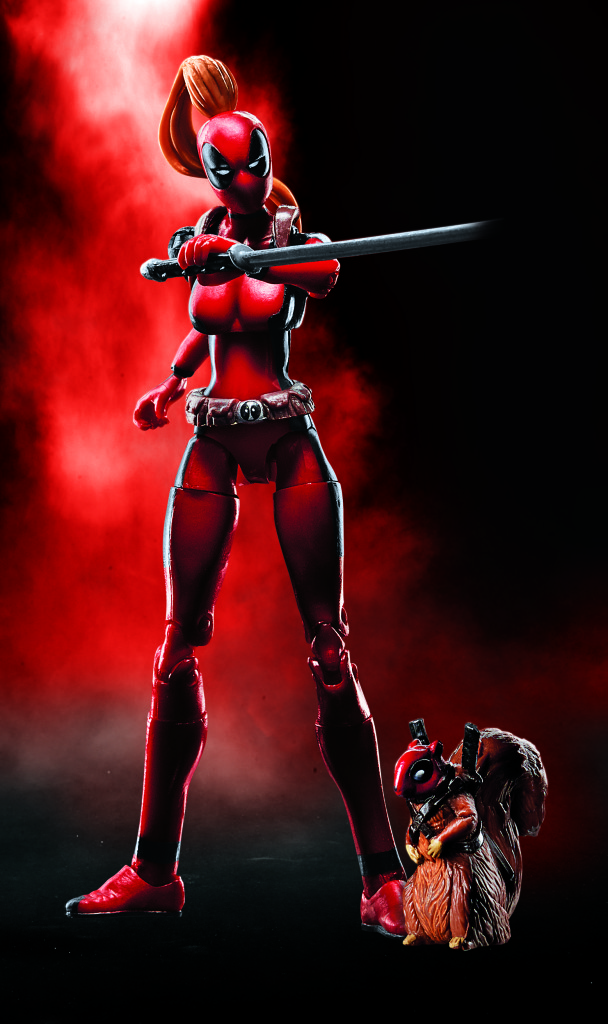 For those who didn't get her in the 2013 SDCC Exclusive Deadpool Taco Truck figures set, the Marvel Legends Lady Deadpool figure makes her triumphant return! Lady Deadpool will include a sword and the best pack-in accessory of the year: Squirrelpool!
The figure looks to be unchanged from its initial release, so those who already have her can safely pass.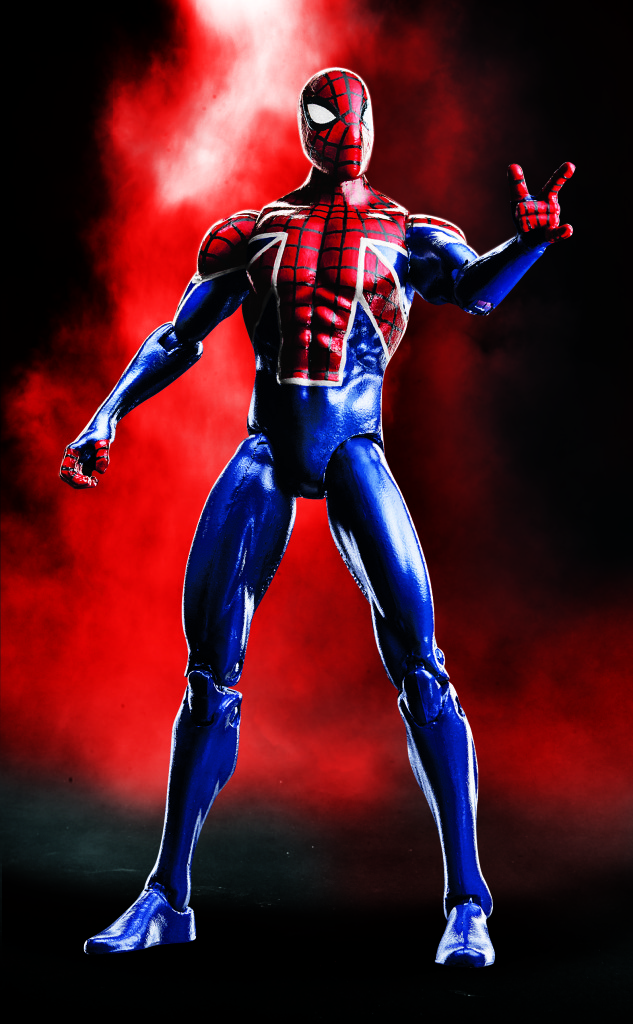 2017 will be a big year for Spider-UK, who will be getting figures in both the 3.75″ and 6″ scales to kick off the year!
Unfortunately, whereas the 6″ Spider UK figure is on an all-new body mold, the 4″ version is on my single least-favorite body mold Hasbro has ever done for this scale. Ugh! That upper torso looks awful!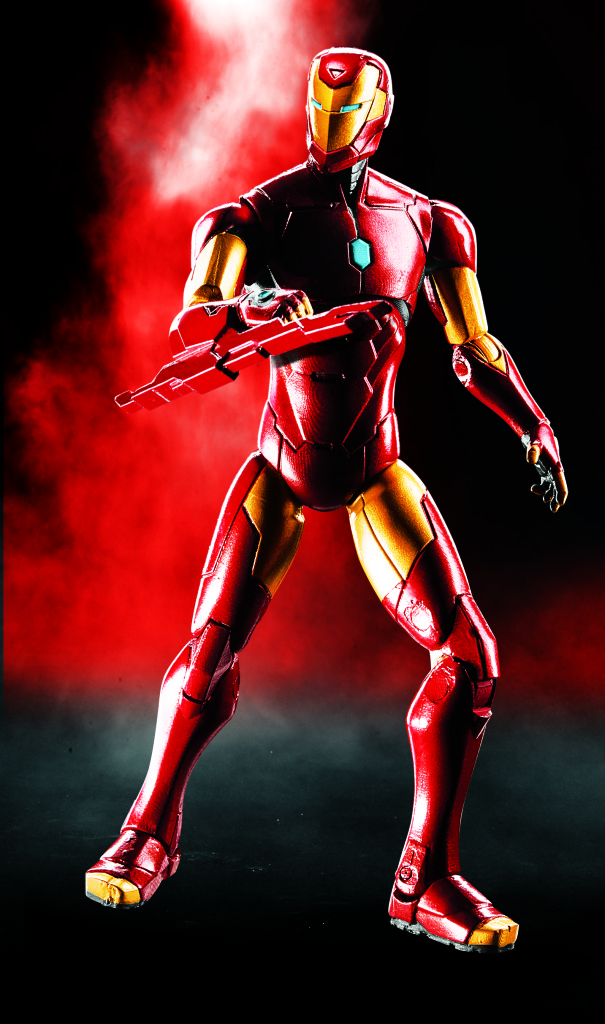 The All-New All-Different Invincible Iron Man Marvel Legends figure makes its debut in the 4 inch scale as well.
This is a really weird and interesting design that will definitely stand out from the other (countless) Iron Man figures Hasbro has produced. Hopefully we get figures of some of the other All-New All-Different Avengers characters next year as well.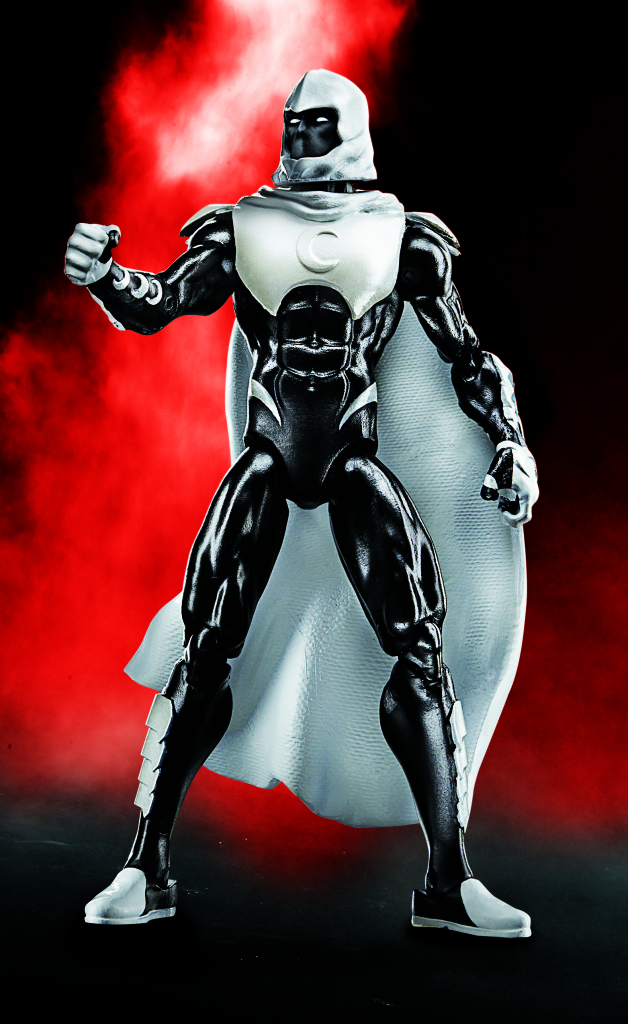 Finally, we've got the modern looks of two fan-favorite characters debuting as part of the Marvel Universe scale: Moon Knight and the Maestro (Evil Hulk)!
Even though it's the modern look for the character in the comics published over the past year, I'm not at all thrilled with the armored look on Maestro (non-bare-chested Maestro just looks wrong to me). However, this modern Moon Knight action figure is one of my favorite Hasbro showings of the con. I'll be heartbroken if we don't get a six-inch versions as well (perhaps in the Spider-Man line?).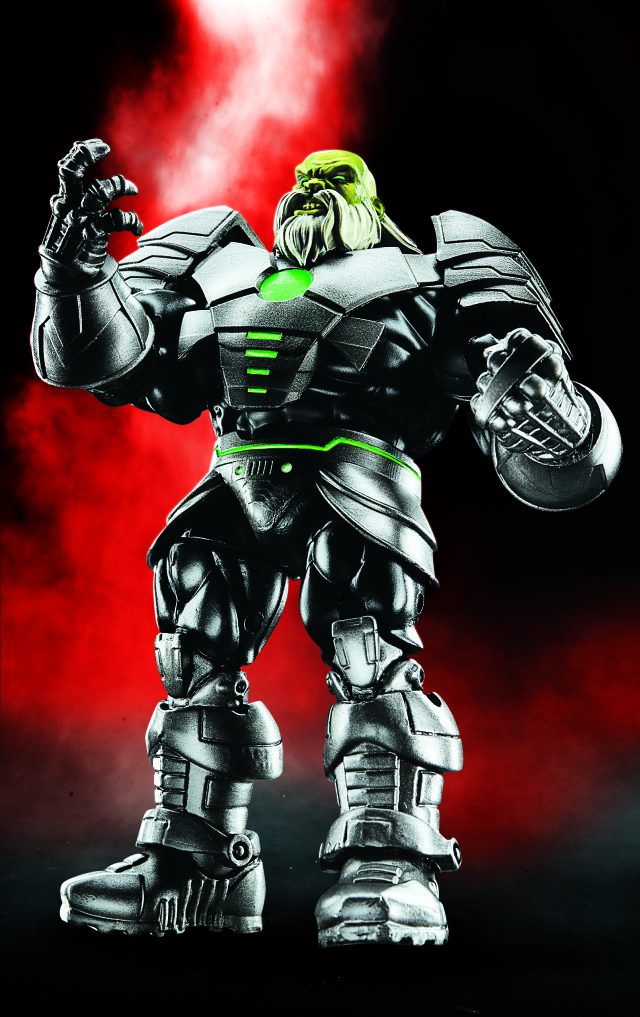 Other figures that were sneak peeks at the Hasbro panel include 4″ Age of Apocalypse Magneto, Jewel (Jessica Jones), Monica Rombeau (Captain Marvel/Photon/Spectrum) and Hydra Captain America.
Marvel Legends 2017 4″ Wave 1 should be available for order in a few months and should arrive during the winter. The 4 inch Hasbro figures have arrived before the start of the new year several times in the past, so we may still see them start to hit before the end of 2016. Stay tuned.
What do you think of Hasbro's Marvel Legends 3 3/4″ showing at San Diego Comic Con 2016? Does this look like a line on its last legs, or are you feeling good about what's coming up in the future of this toy line?