Not wanting to blow its proverbial load of Marvel Legends goodness all in one night, Hasbro has been spacing out its reveals for the convention and unveiling new figures a few at a time! And this morning, Hasbro gave press their very first look at a lineup of figures that retailer UPC lists had leaked a few months back. But even if we knew they were coming, they're still goodies–it's the Marvel Legends Spider-Man 2016 Wave 3, including Ms. Marvel Kamala Khan, All-New Spider-Man 2099, Spider-UK, the Jackal and more!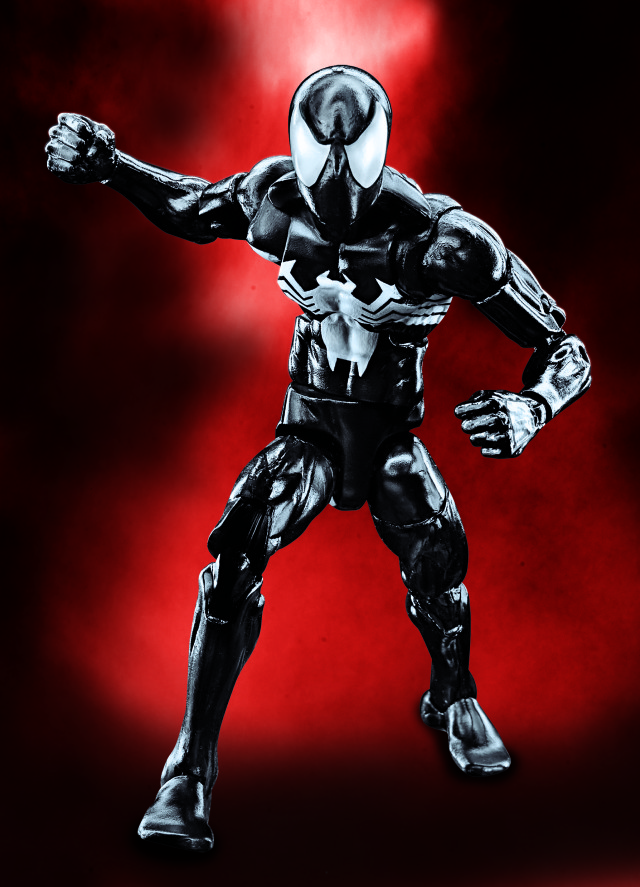 We knew from the leaked UPC lists that another Spider-Man Legends series would be debuting sooner than later, and thankfully we haven't had to wait long to see all of the expected figures (save one) that we've all been anticipating!
First up, we've got a new Marvel Legends Black Costume Spider-Man figure–astonishingly, the first one in quite a few years! Symbiote Spider-Man tends to be among the most popular of all versions of Spidey, so I'm glad to see him here.
It is a bit grating to see him get released before Marvel Legends Angela after he lost the Fan's Choice Poll last year and Angela won, but whatever–we're getting both characters and that's A-OK with me!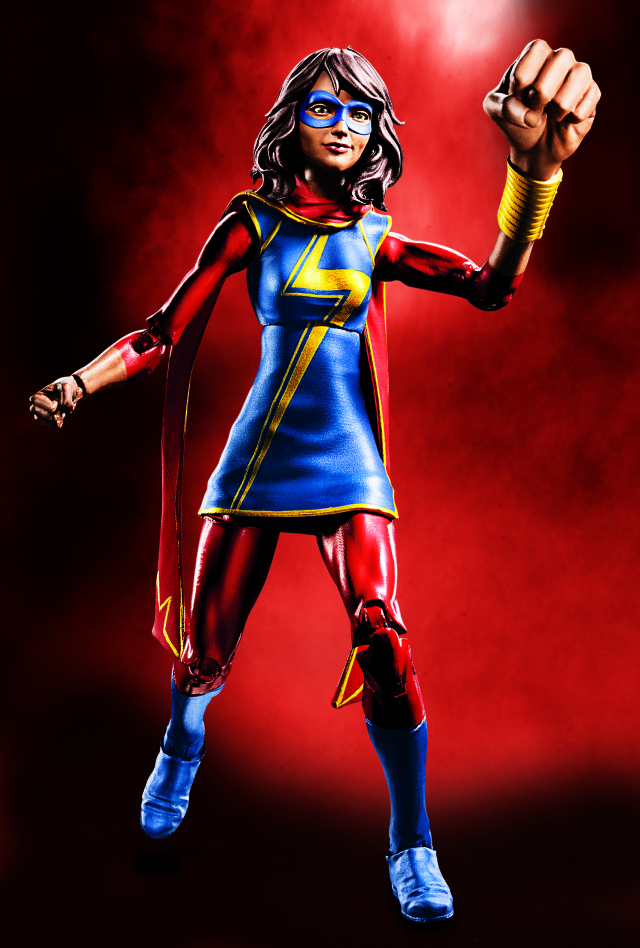 A figure that doesn't seem like she necessarily belongs here but that I am positively delighted to see is the new Marvel Legends Ms. Marvel Kamala Khan! I own every comic book that the Muslim Ms. Marvel has appeared in, and she's one of my favorite new characters in many years. Her Hasbro six inch figure looks suitably amazing, especially for a first-time-ever figure for the character!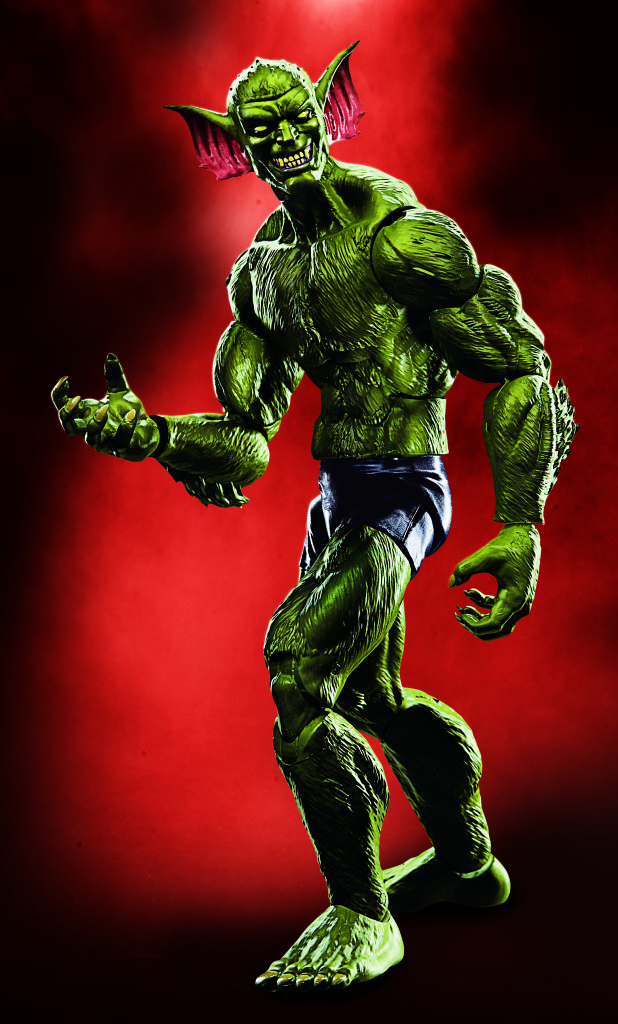 This particular series is a mite light on villains, with only two villains revealed thus far. A new Marvel Legends Shocker figure is expected to be announced before the end of Comic Con 2016, but for now let's take a look at Professor Miles Warren, the Jackal!
I loved the much-reviled Clone Saga, so to me, this Marvel Legend Jackal figure is a real dream come true. He may end up warming pegs, but I for one will be thrilled to have him!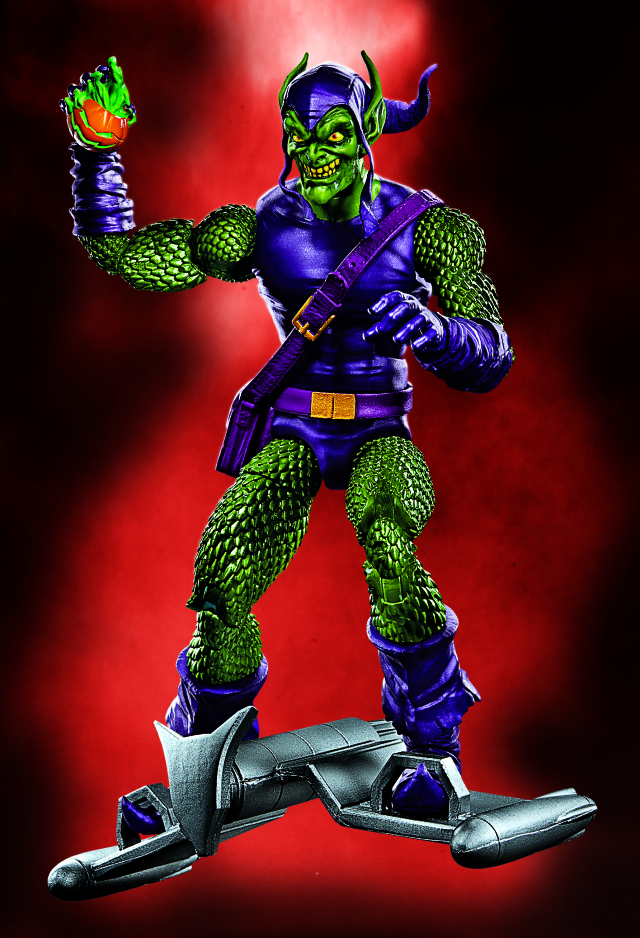 I think it may finally be time to retire the marvelous Toybiz Green Goblin figure, because this Hasbro Marvel Legends Green Goblin figure is looking rockin'! From the scary head sculpt to the Goblin Glider and the terrific paint choices, this figure is a winner from top to bottom.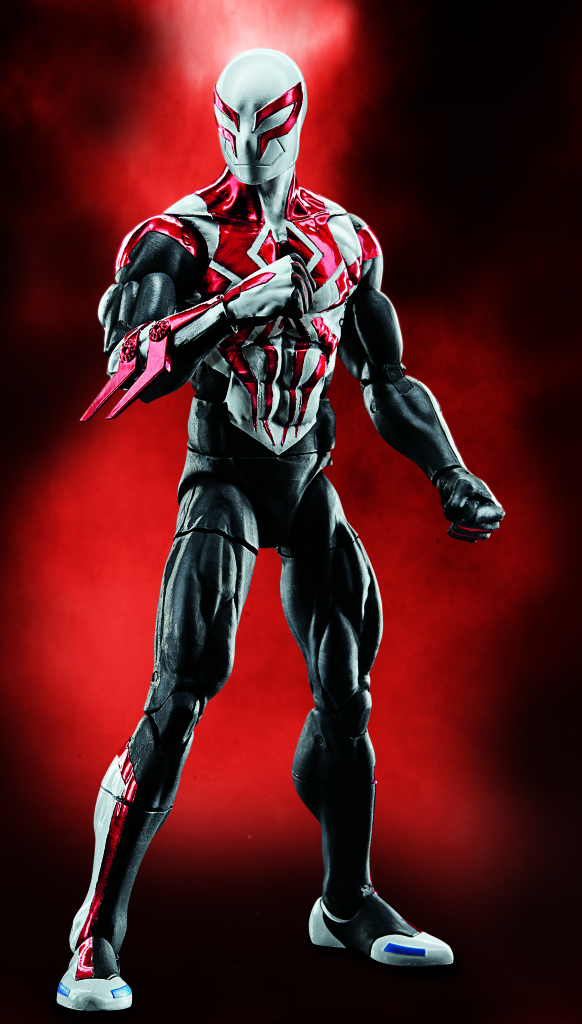 Rounding out the series, we've got two more Spider-Man variants of which neither one is a Peter Parker: it's the modern All-New All-Different Spider-Man 2099 Marvel Legends figure and the 6″ Marvel Legends Spider-UK figure!
I never thought any Spider-Man costume could be as cool as the classic 2099 Spider-Man outfit, but the All-New Spider-Man 2099 costume that debuted in the winter is incredibly cool and I am beyond stoked to be getting a figure of it already. The black, white and metallic red paint scheme looks awesome!!
Meanwhile, while I'm not the huge Spider-Man UK (AKA Spider UK) fan that I know some folks are, I'm glad to see the character getting some love beyond the awful 4″ Spider-UK figure that Hasbro debuted last night. It looks like Spider-UK is also sporting an all-new body mold, which looks quite impressive.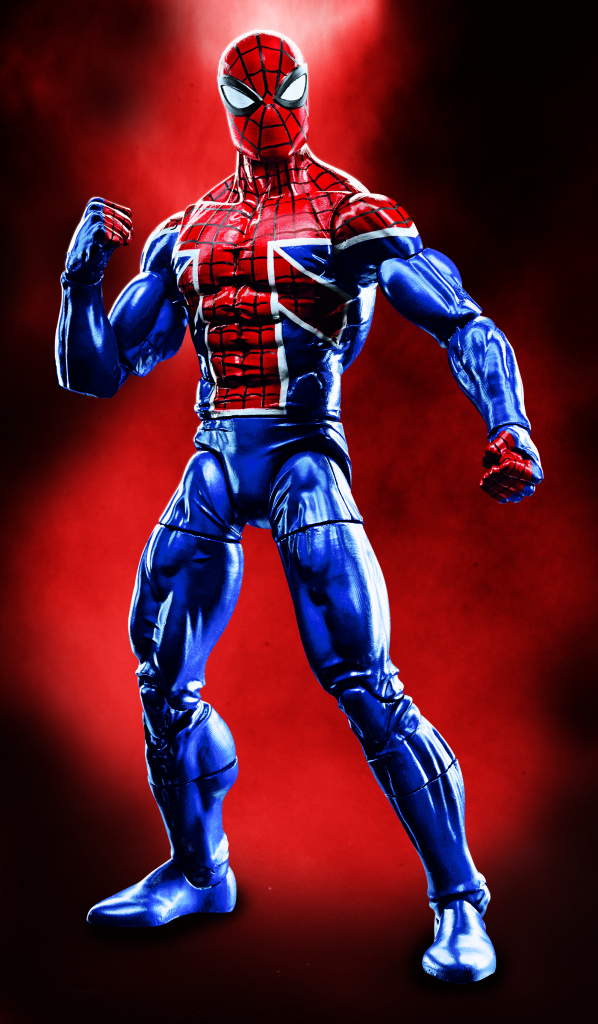 I'll be continuing San Diego Comic-Con 2016 coverage all weekend long, and you can follow along by following the Marvel Toy News Twitter and Facebook Page to get instant updates sent right to your Newsfeed!
What do you think of the third and final 2016 Marvel Legends Spider-Man Wave 3, set, Marvel collectors? Are three versions of Spidey himself in one series too much for you, or are these all worthwhile iterations that you're excited to add to your shelf? And who do you hope the Build-A-Figure of this series will eventually be revealed to be?