Day One of San Diego Comic-Con 2016 is underway! Hasbro is still keeping the bulk of their major Marvel Legends announcements under wraps until the SDCC Hasbro Marvel panel, but they've still shown off a healthy number of upcoming, never-before-seen figures during the first day of the convention as well. Among these showings are eleven new Marvel Legends 4″ figures, which happen to include a despot Hulk, a living tree, an anthropomorphic raccoon and yes–even the world's best squirrel mercenary, Squirrel Pool!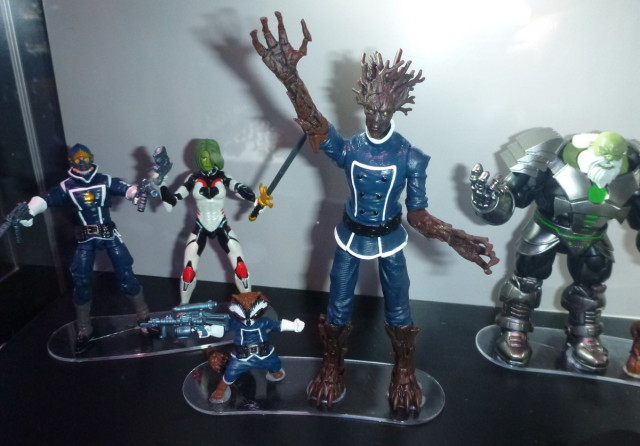 With 2016 already being more than half over and the second wave of Marvel Legends 3.75″ figures having only recently hit local store shelves, I wasn't entirely sure just how many of the Marvel Universe-scale figures Hasbro would have to show off at this year's San Diego Comic-Con 2016–especially before the big upcoming Hasbro Marvel panel.
But the early showing for the 4″ Marvel Legends/Marvel Universe toy line is actually more impressive than I expected, with the new figures being shown including some repaints of old favorites and also some real surprises!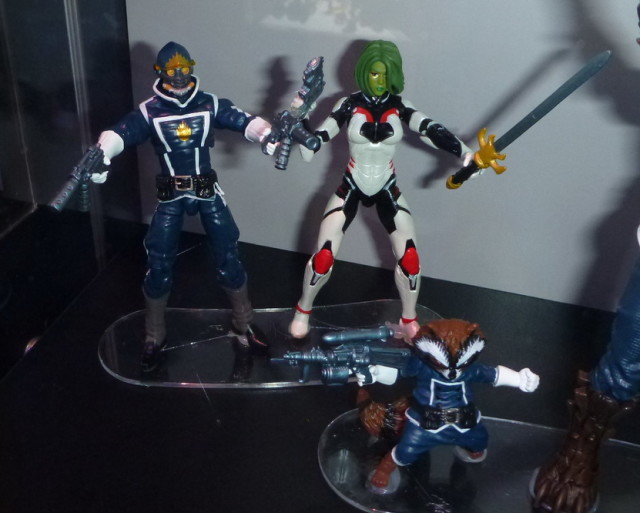 On the Guardians of the Galaxy front, the two Marvel Legends Guardians of the Galaxy two-packs that we saw put up for pre-order without images a few weeks back finally made their worldwide debut at SDCC.
Sadly, I don't think these two-packs will be setting the collecting world ablaze with desire–Gamora looks to be a straight repack of her single figure that was just released, and Star-Lord and Rocket Raccoon are just blue/white repaints of figures first released a half-decade ago (which I loved… at the time).
The Marvel Legends Groot figure in this wave is all-new and I'm really excited about owning him (and Rocket), but I may be passing on the Star-Lord and Gamora two-pack.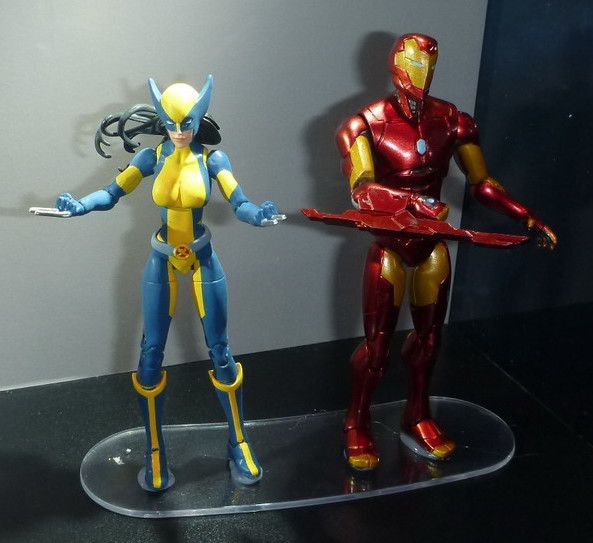 Far more exciting than the GOTG sets, however, is this new X-23 Wolverine Marvel Legends figure! I was hoping to see this female Wolverine figure pop up in the 6″ Legends line before the end of the year, but it looks like we may be waiting until 2017 for that momentous occasion.
The new Invincible Iron Man figure (from "All-New, All-Different" Marvel) displayed alongside X-23 looks "good enough" as well, although I'm just about Iron Man-ed out in this scale.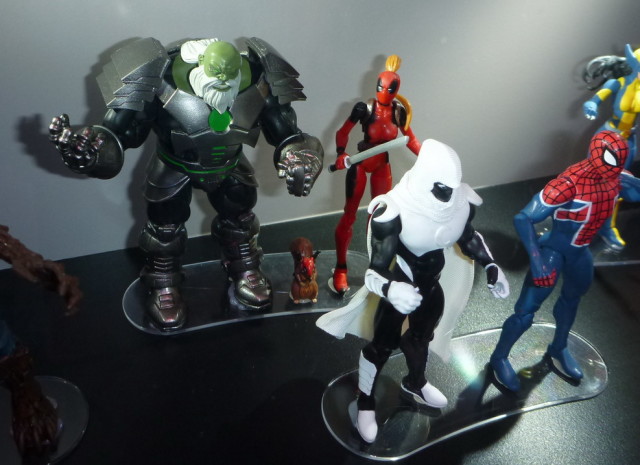 The Maestro and Lady Deadpool will be appearing in a wave together to coincide with the recent "Contest of Champions" comic book series. I'm not a huge fan of this look for Maestro and already have a 4″ Lady Deadpool figure, but there's one thing in this set that I'm just a total sucker for…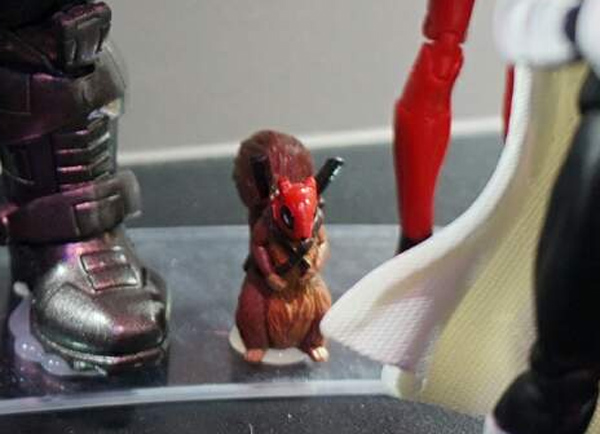 …SQUIRRELPOOL! Yes, the Squirrel with a Mouth is here at SDCC 2016 and coming to our collections later on this year. It's probably wrong that I'm more excited for this squirrel Deadpool than anything else in this display, but whatever. Thanks, Hasbro!
Rounding out the early 4″ Marvel Legends announcements is a really cool-looking Marvel Legends Moon Knight figure (based off of his recent, modern design) and the first-ever Spider-UK figure (from "Spider-Verse"). I hate this particular Spider-Man mold with a passion, so that's definitely lessening my enthusiasm for Spider UK, but I really dig the cool look of the modern Moon Knight figure.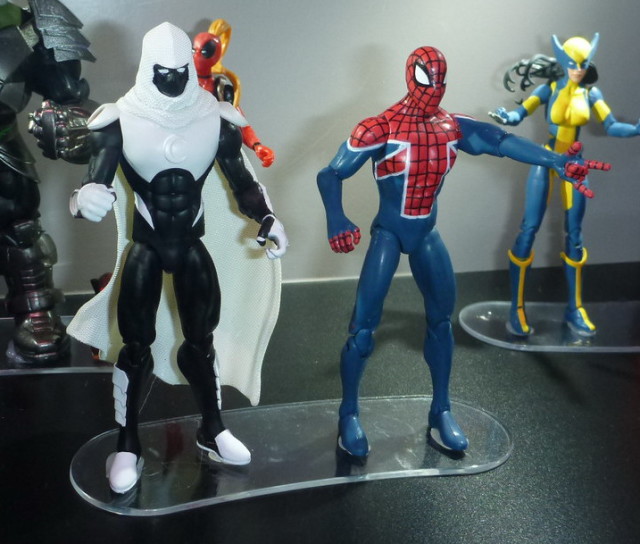 What do you think of the first handful of Marvel Universe scale figures revealed at San Diego Comic-Con 2016, Marvel collectors? Are there figures in this lineup that are absolute must-haves for you, or are you hoping that Hasbro has something more riveting up their sleeves at their impending panel?