Hasbro is making a lot of people's dreams come true with the 2017 Marvel Legends X-Men figures series that they announced tonight at San Diego Comic-Con 2016. But not every long-desired character that was revealed at the SDCC 2016 Hasbro Marvel panel is a mutant! There's a Guardians of the Galaxy Marvel Legends 2017 figures wave that's been announced as well, and that will give fans some most-wanted characters including Marvel Legends Darkhawk, Vance Astro and a Titus Build-A-Figure!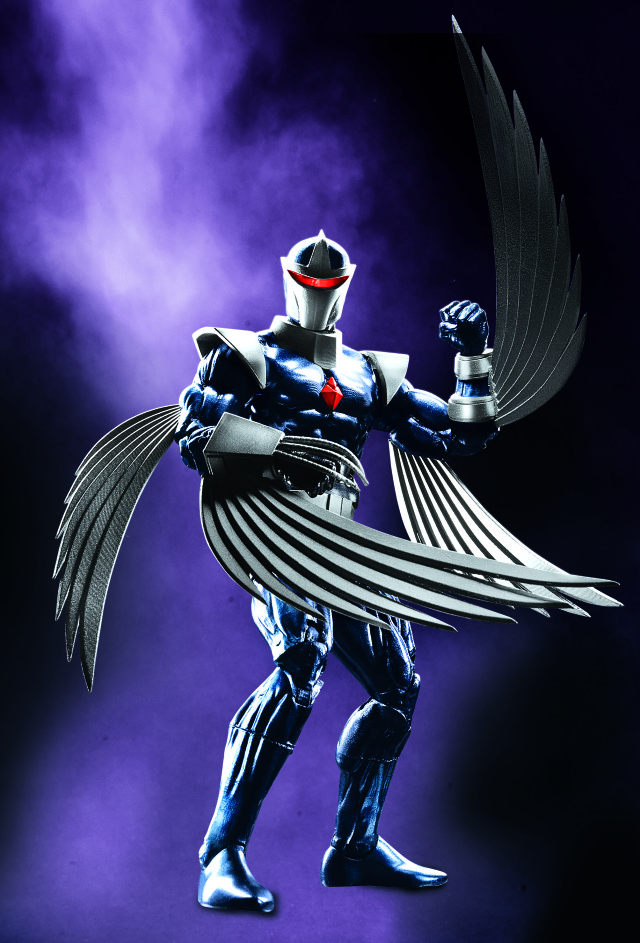 The biggest non-mutant figure Hasbro announced for a 2017 Marvel Legends 6″ figure is beyond a doubt Darkhawk! Collectors have been asking for a Marvel Legends Darkhawk figure for over a decade now, and finally Chris Powell is getting his due thanks to his connections to the cosmic side of the Marvel Universe in the Annhihilation series!
I remember picking up Darkhawk #1 in a grocery store as a kid on a whim and loving the series, so getting a super-articulated six-inch Darkhawk figure really is a dream come true.
But that's not all Hasbro has lined up for the Marvel Legends Guardians of the Galaxy 2017 Wave 1 series…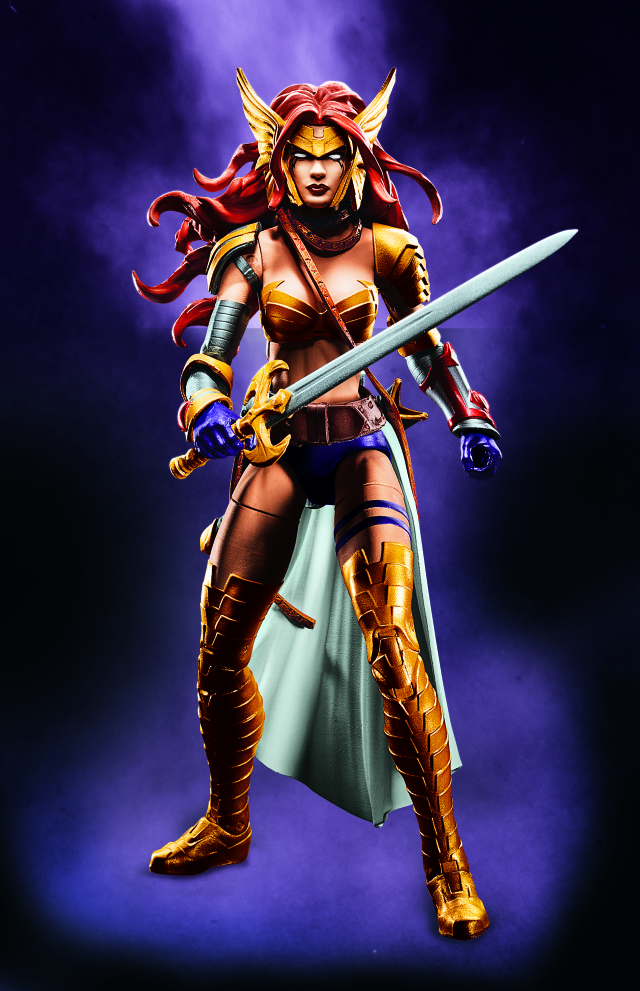 After debuting on the Marvel Live Stream on Thursday, the 2015 Fan's Choice Poll winner Angela was officially announced as part of the first Guardians of the Galaxy wave today. She's a 100% new tool and looks sensational!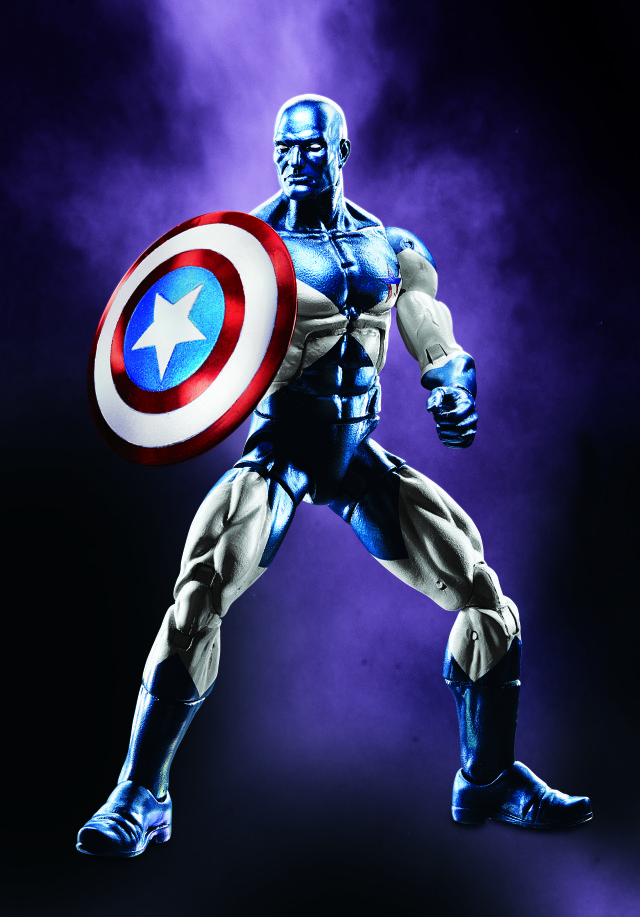 After having already gotten his first 3.75″ figure this spring, classic Guardians of the Galaxy leader Vance Astro (Major Victory) is moving on to bigger things (literally) will also be getting the 6″ treatment next year!
This is a pretty simple figure with little new tooling required, but it'll be nice to get an original Guardians of the Galaxy member in 6″ Legends form nonetheless. The shiny paint on him looks pretty nifty!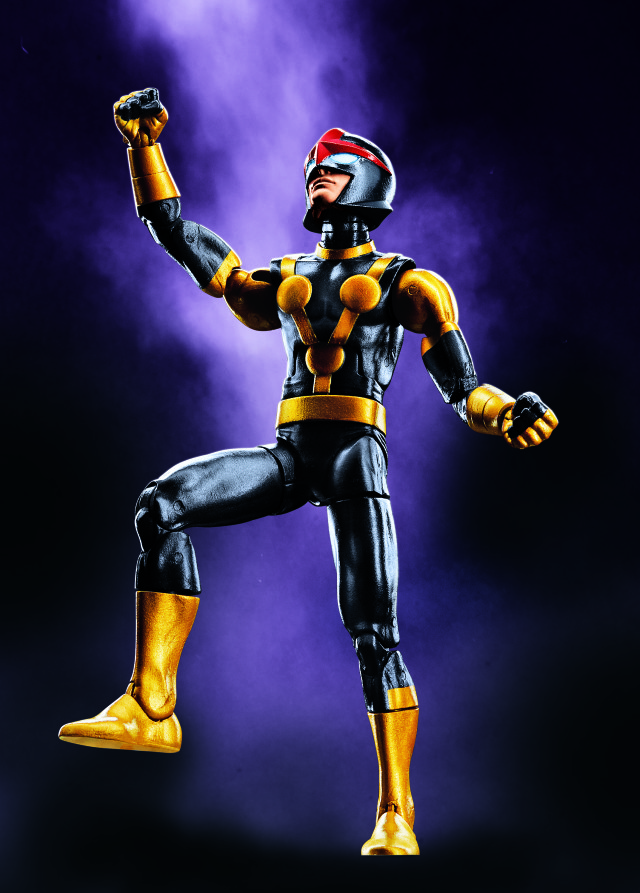 Also announced on the Marvel Live Stream Thursday was the Marvel Legends Nova Sam Alexander figure! Just in time for Rich Rider to return as Nova in the comics, we get our first teen Nova figure.
Finally, we come to the biggest figure in the wave: the Marvel Legends Titus Build-A-Figure! This Jeph Loeb-created anthropomorphic white tiger man member of the Supernovas is the first major villain of Sam Alexander Nova.
I'm not entirely sure that many collectors are going to care enough about Titus to want a Marvel Legends Build-A-Figure of him, but he's a cool-looking toy nonetheless.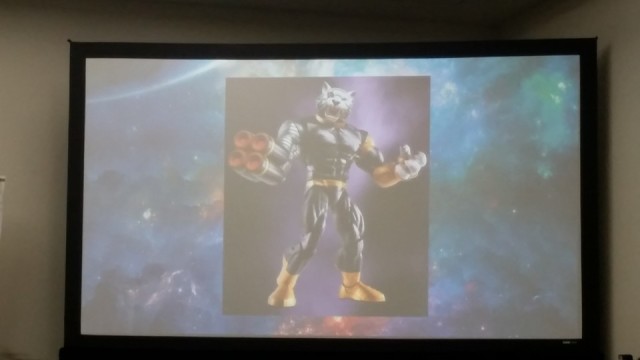 There will also be Marvel Legends Guardians of the Galaxy Vol. 2 movie figures released in 2017 (obviously), but Hasbro wasn't able to show any sneak peeks or give us any information about those figures at this time. I think we can safely assume that Star-Lord, Rocket Raccoon, Yondu, Groot and so forth will all be represented as Hasbro 6″ scale figures next year, though.
I'll post photos of any other figures from this wave that go into the Hasbro booth during SDCC 2016 on the Marvel Toy News Facebook and Twitter Pages, so make sure to follow us on social media for all the latest news. Mega-thanks to Joshua B. for sending in his photos of the slides from during the Hasbro panel and giving us permission to run them!
What do you think of what we're allowed to see from the first 2017 Marvel Legends Guardians of the Galaxy series, Marvel collectors? Are any of these comics characters on your must-have list?