Never let it be said that the good folks over at Hasbro aren't on the ball and ready to please their fans! The Hasbro Marvel SDCC 2016 panel may have only ended about an hour ago, but Hasbro PR has already sent over hi-res photos of all of the 6″ Marvel Legends 2017 X-Men figures that debuted during the panel! We've seen images of the slides announcing them and even some photos from the Hasbro booth, but now we can check out Marvel Legends Sunfire, Cyclops, Warlock, Polaris and more in all their hi-res glory!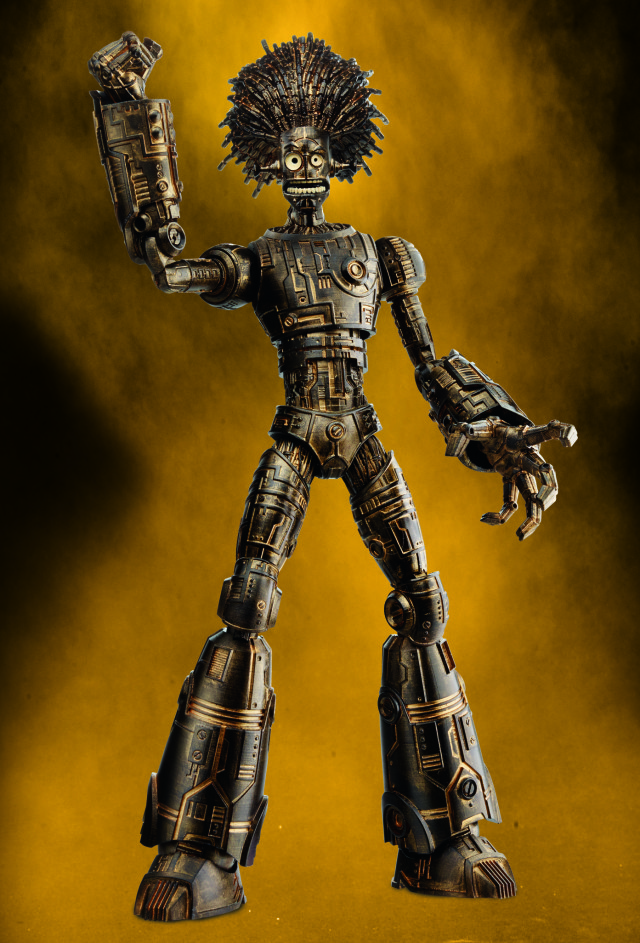 2017 X-Men Marvel Legends Warlock Build-A-Figure
Now that the 2016 Marvel Legends X-Men wave with Deadpool is readily available online
and starting to hit stores, it's time to start looking ahead and talking about next year's series! I'm honestly not sure how much of a draw the Warlock Marvel Legends Build-A-Figure is going to be to people who aren't lifelong New Mutants fans the way that I am, but I am eternally grateful for this magnificent, jaw-dropping figure that Hasbro is bestowing upon us next year.
This figure looks like it will require a ton of unique tooling–I wonder what other characters these Build-A-Figure parts can be used to create…?!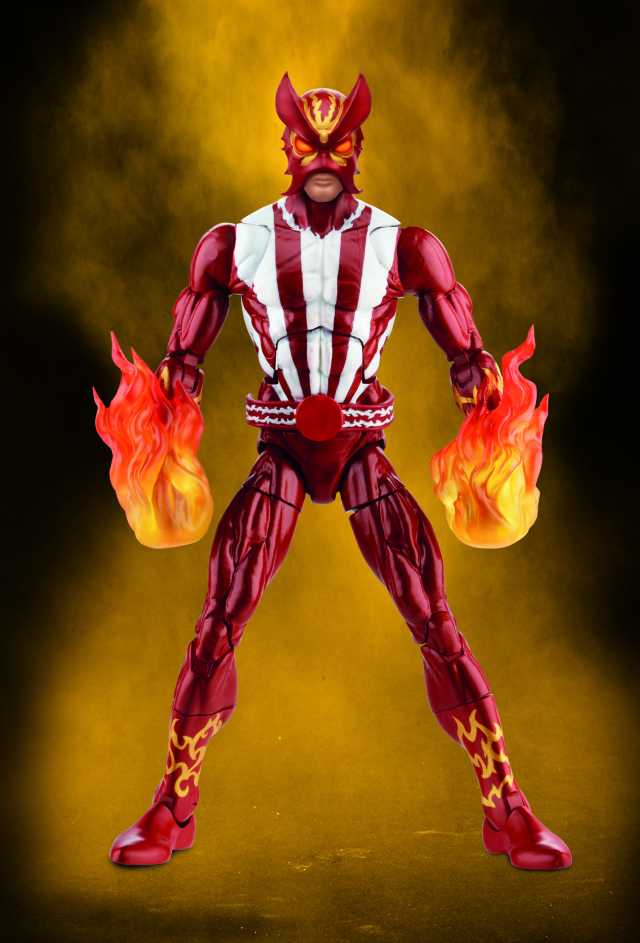 Marvel Legends 2017 Sunfire Figure
I'm sort of glad that it took Hasbro so long to finally get to producing a Sunfire 6″ figure in his classic attire, as this figure is downright breathtaking. The shiny paint used and the multicolored fire effects on his fists look fantastic! This is a great figure that should sell really well of an X-Men character that traditionally isn't all that beloved!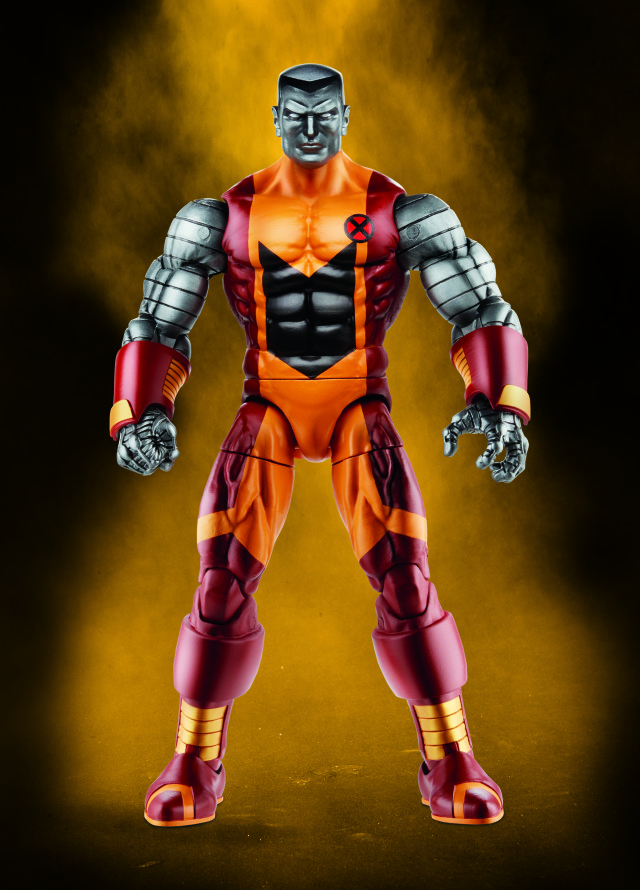 2017 Marvel Legends X-Men Colossus Figure
I fully expect Hasbro to get some push-back from fans about their selection of the modern Colossus costume for this six inch figure. We can only hope that a 90's Colossus figure is also in development as well, whether it be for mass-release, as an exclusive or a box set figure for the X-Men Gold team.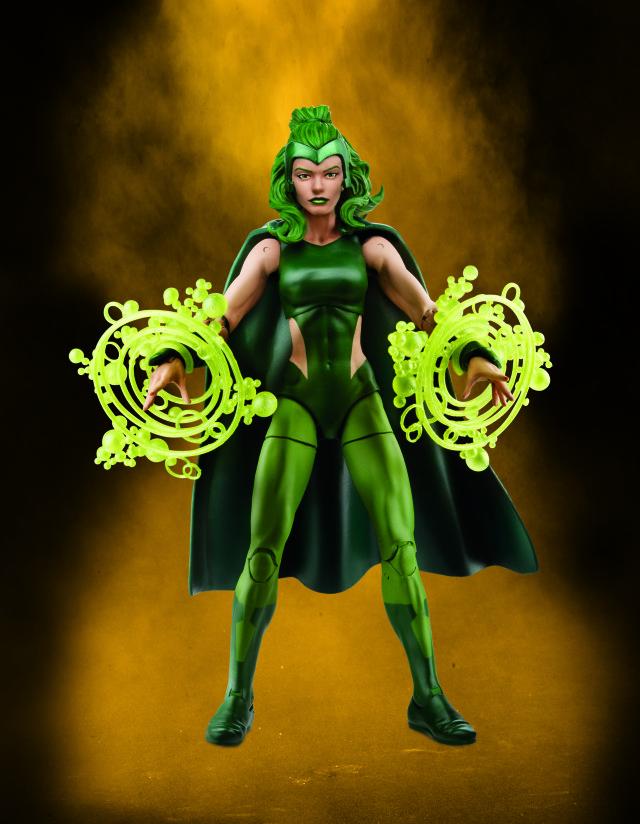 X-Men Legends 2017 Polaris 6″ Figure
The blue-and-yellow X-Factor Polaris costume is "my" Polaris, but seeing as how fans have waited over a decade for a Polaris six inch figure, Hasbro was probably right to go with the classic look. I wonder how long it will be until Hasbro releases a Magneto figure with "magnetic energy effects" like the ones that Lorna Dane is sporting here?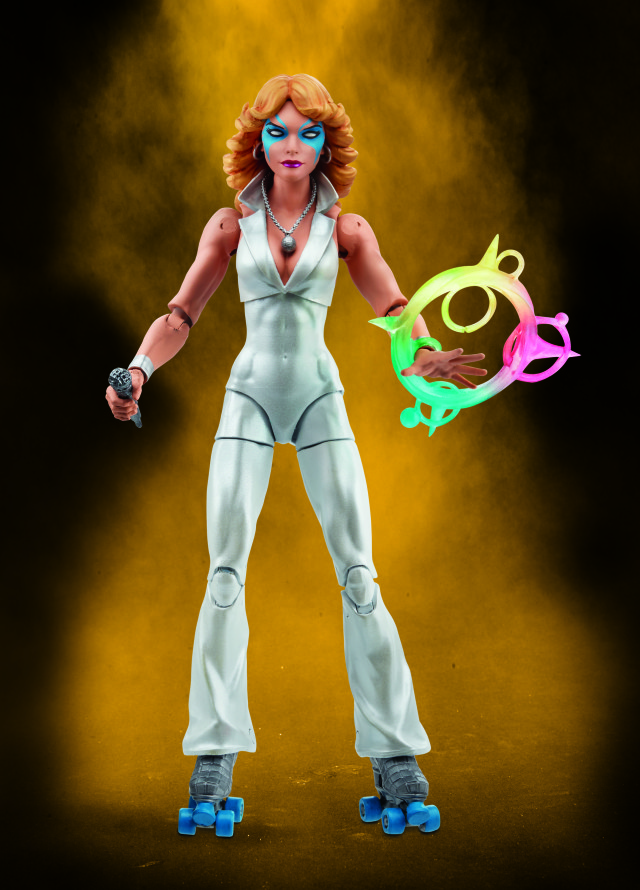 Dazzler Marvel Legends X-Men 2017 Figure
And speaking of energy effects, the psychedelic rainbow light energy effects that Dazzler comes with look amazing! This is definitely the best use of those effects pieces since they debuted in 2015 with Scarlet Witch!
Finally, we have the Jim Lee Cyclops Marvel Legends figure that fans have always wanted. We've had a number of Scott Summers figures in this costume in the past, but this is unquestionably going to go down in history as being the ultimate Marvel Legends Cyclops figure.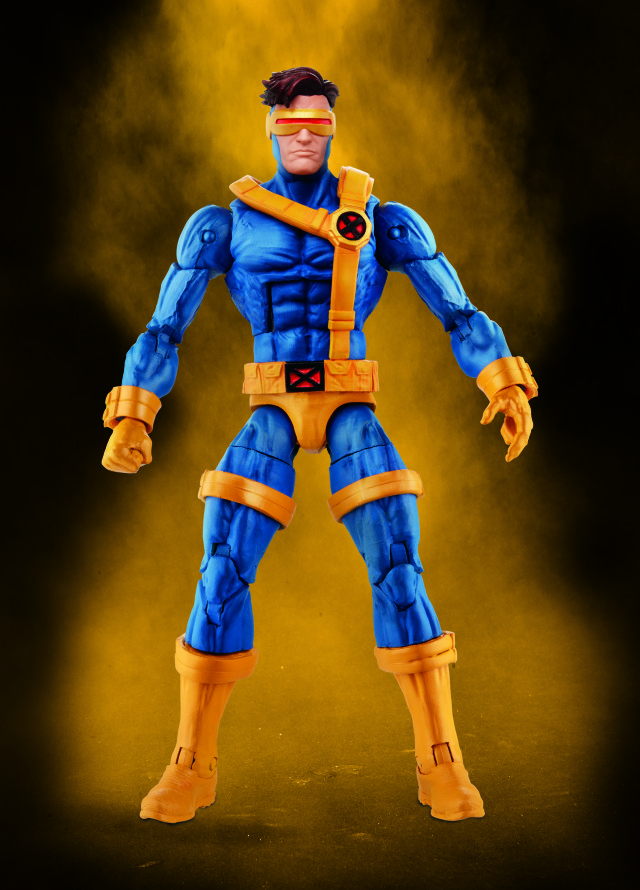 At this point I don't expect to see Hasbro announce or show any more of their 2017 Marvel Legends lineup at San Diego Comic-Con 2016 this weekend, but when the rest of this wave is officially announced (and it should include both Wolverine and Shatterstar, according to leaked lists), I'll send out photos and alerts via the Marvel Toy News Facebook and Twitter Pages.
After scoping out the humongous, beautiful hi-res images of the wave, how do you think the X-Men Legends 2017 series stacks up to the wave that was just released this summer, Marvel collectors? Will you be picking up this entire series and building your own techno-organic alien mutant member of the X-Men?