When Sideshow Collectibles first put their 1/4 Dark Phoenix Statue up for order way back in January 2016, most sharp collectors wondered when the other shoe would drop and a green Phoenix variant would appear. After close to two years of waiting, though, it appeared that that hope for fans of that costume might be lost. But as she is wont to do, Jean Grey has risen once again: the Sideshow Green Phoenix Premium Format Figure is now up for order! Oh, and did I mention she's limited to just 300 pieces?!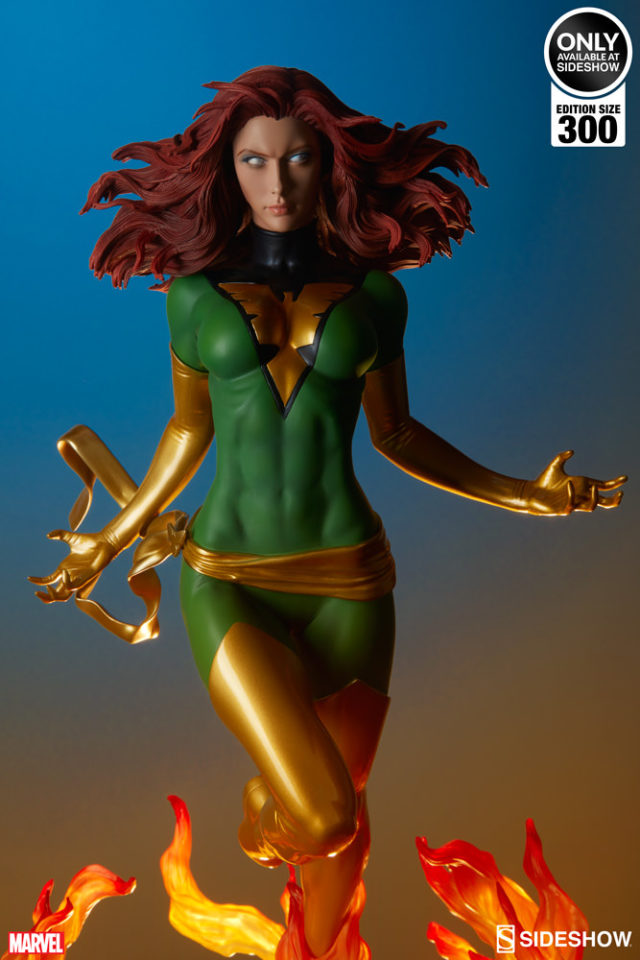 I have a lot of "good" memories of hunting for the eye-rollingly shortpacked Toybiz Green Phoenix X-Men 5" Figure as a kid (it was actually quite maddening), and I've been a fan of this costume ever since I finally owned an action figure of it after searching for it for (
literally
) months.
I've never been able to afford the XM Studios Phoenix statue in this costume, so when Sideshow Collectibles only announced a red Dark Phoenix version of Jean Grey last year and it didn't look like a green version was gonna happen, I was pretty bummed. But turns out I gave up too soon—the Jean I wanted all along has now arrived!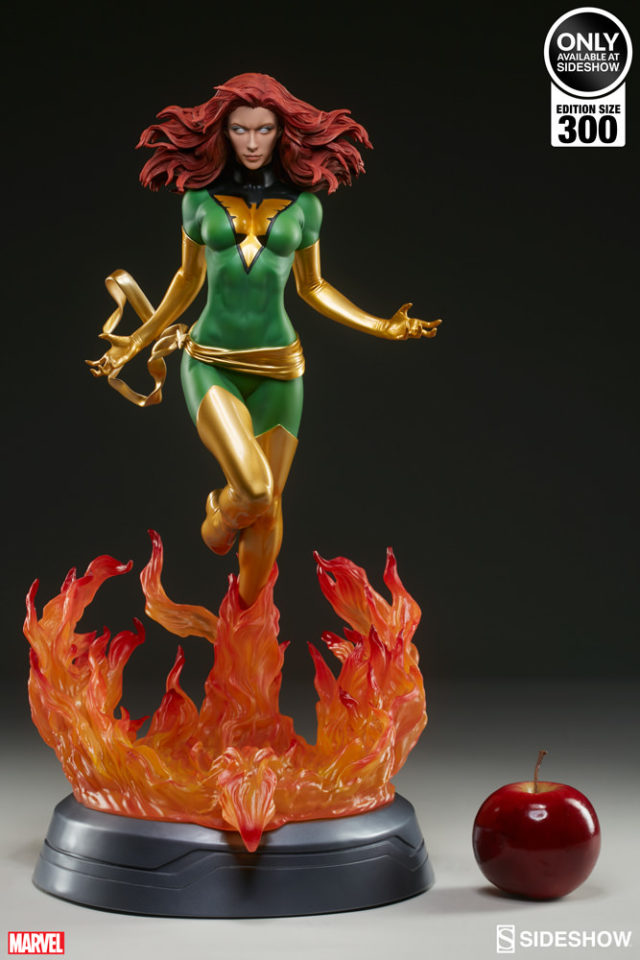 If you've seen the Premium Format Dark Phoenix figure (and if you're reading this, I'm sure you have), then you know exactly what to expect from this regular Phoenix variant. It's a 100% repaint with no unique tooling of any kind. Ordinarily that would irk me, but that's actually exactly what I was hoping for in this instance!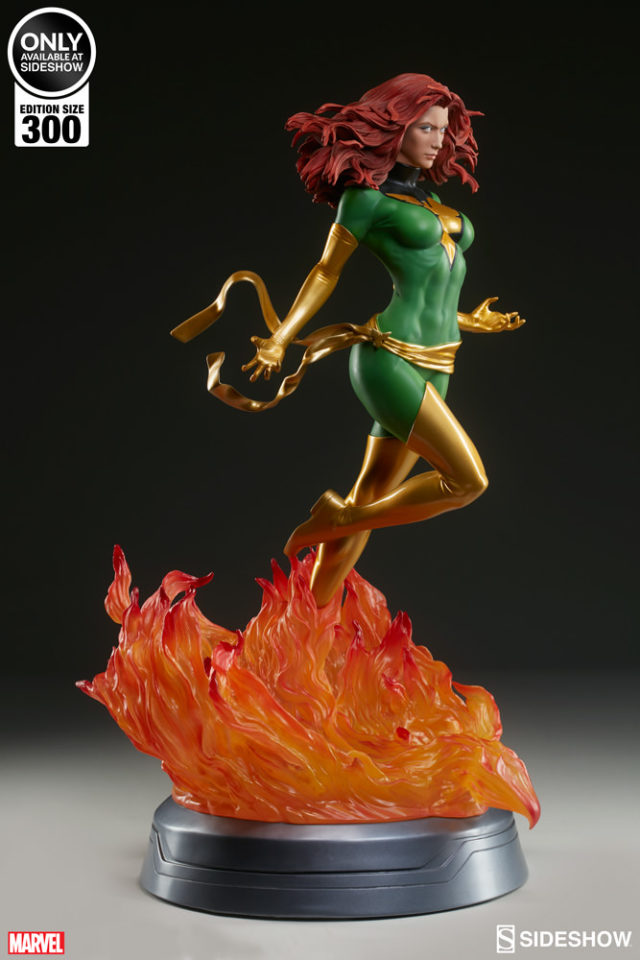 The price-tag on this beauty is $525. I'll never jump for joy over an MSRP of higher than $499, but I can handle it in this case, as the green Phoenix variant–the one I wanted all along–is super-limited to just 300 pieces produced and will almost certainly retain its value (and probably increase in value).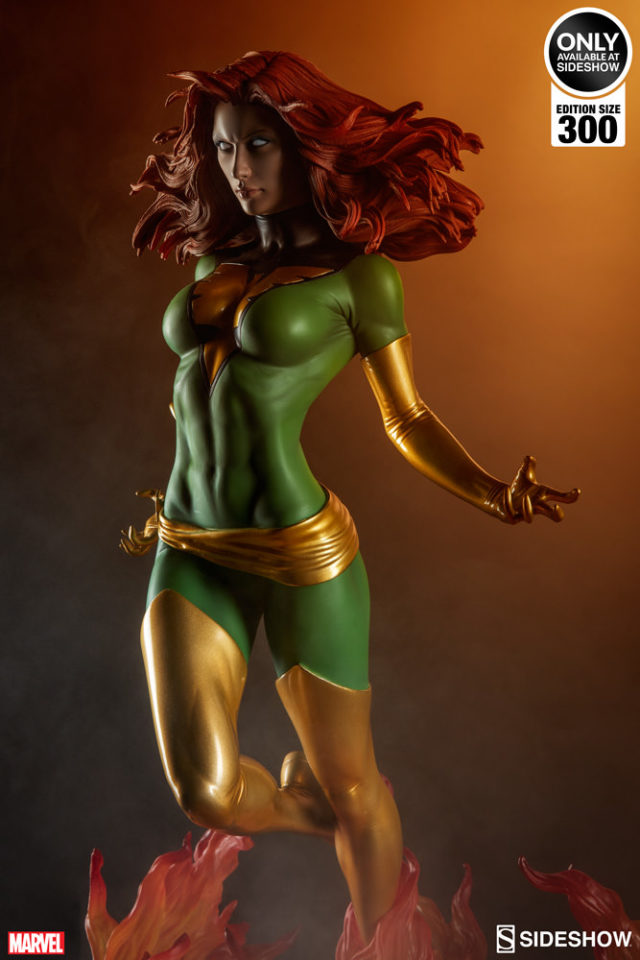 I've slowed down my 1:4 statue collecting a ton in 2017, as limited space and rising prices are catching up to me, but this Jean Grey figure was a must for my X-Men collection.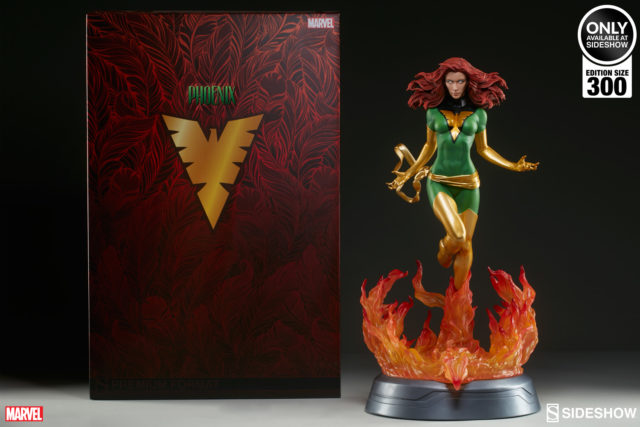 In a plot twist, not only is Sideshow announcing this limited "good" Phoenix statue today–but they've already got her in-stock at their warehouses and ready to ship!
This isn't the first time that they've surprise-launched a Premium Format Figure statue that's already ready to ship out, but it doesn't happen very often at all, and I genuinely can't remember the last time they did so for a Marvel piece (I believe it was the White Black Widow from a few years back?).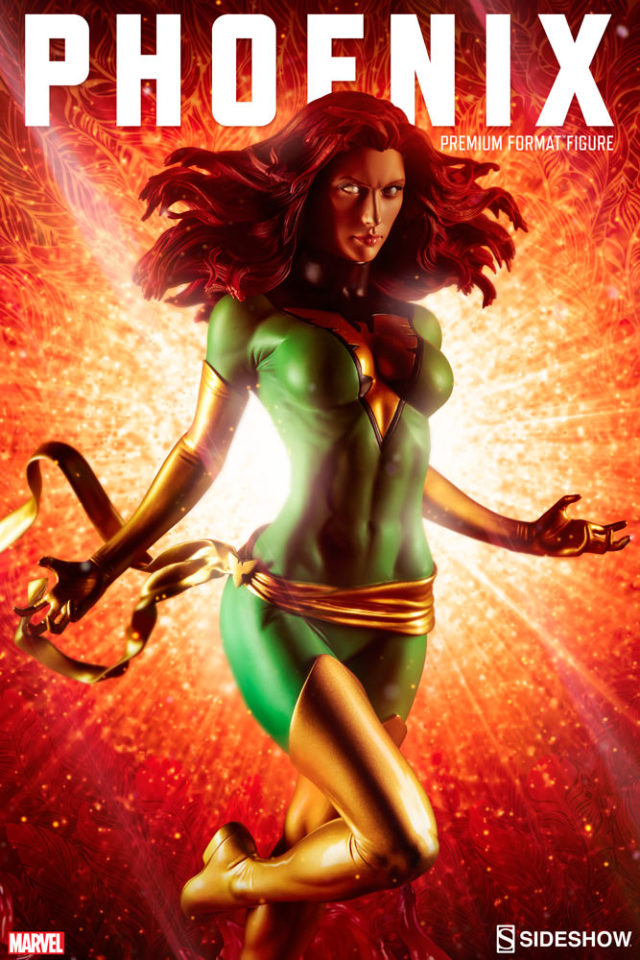 The Green Phoenix Premium Format Figure is now up for order and in-stock and ready to ship. With a crazy low edition size of 300, I'll be surprised if she's not sold out within 24 hours (or less). This is the Premium Format Phoenix Statue I've been waiting for, so this was an instant pre-order for me and a keeper.
Who's on-board the Green Phoenix PF Figure train alongside me? Do you prefer this version to the Dark Phoenix version, and would you have any interest in a potential white Phoenix costume variant as well?