I love a good action figure repaint as much as the next guy, especially when it's a well-done and fan-requested version of a character that collectors have been asking for. In the case of statues that cost hundreds of dollars, I'm a bit more picky. So while I'm not jumping for joy at the existence of a red-and-black J. Scott Campbell Spider-Man, I totally respect those excited for this repaint: the Sideshow Classic Spider-Man Comiquette is now up for order!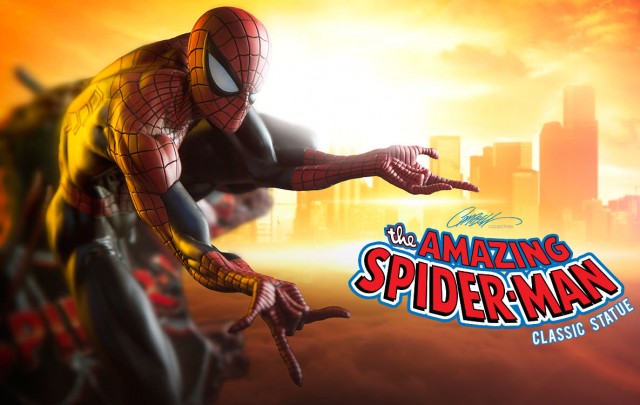 The J. Scott Campbell Spider-Man Statue Sideshow Collectibles released earlier this year is one of my all-time favorite Spider-Man statues (and there have been a lot), so I definitely got psyched up when I heard that there was going to be another Sideshow Spider-Man J. Scott Campbell statue released in 2015: a Spider-Man variant in his red and black costume.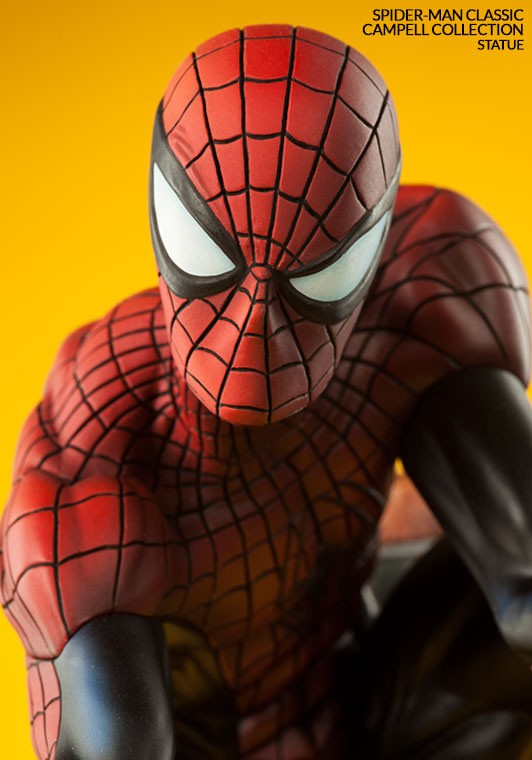 At various times in his web-slinging career, Spider-Man had been depicted with a costume that looks more red and black than red and dark blue.
Sideshow is calling their latest Sideshow Spider-Man statue "Spider-Man Classic", so I'm guessing they're either considering the McFarlane Spider-Man days to be "classic" (which I'm dubious of), or they're interpreting Spider-Man's original costume as being red and black (which it was not).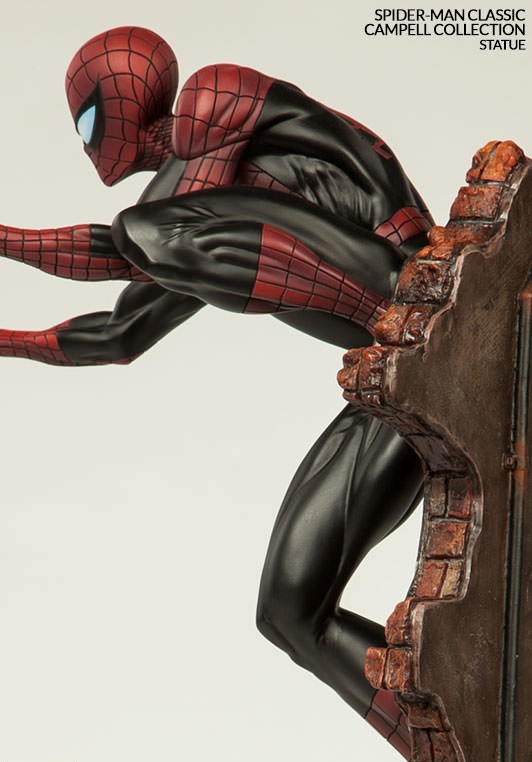 Regardless, Sideshow has now fully-revealed all of the photos and details for the Spider-Man Classic Comiquette Statue, which confirms that the statue is a complete repaint with no new tooling and without the alternate partially-unmasked Spider-Man head that the exclusive edition of the original version came with. Bummer.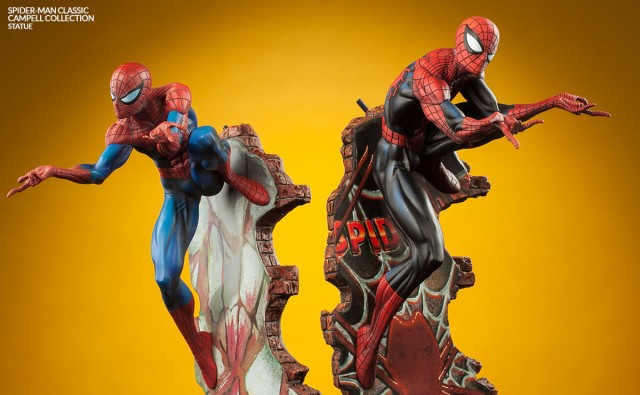 Ordinarily Sideshow Collectibles will do at least a little bit of tweaking or retooling to a statue to justify re-releasing it again, as was the case with the King Hulk Premium Format Figure and the Premium Format X-Force Deadpool statue (that I actually like more than the original version). With this Spider-Man… nada. No new tooling whatsoever.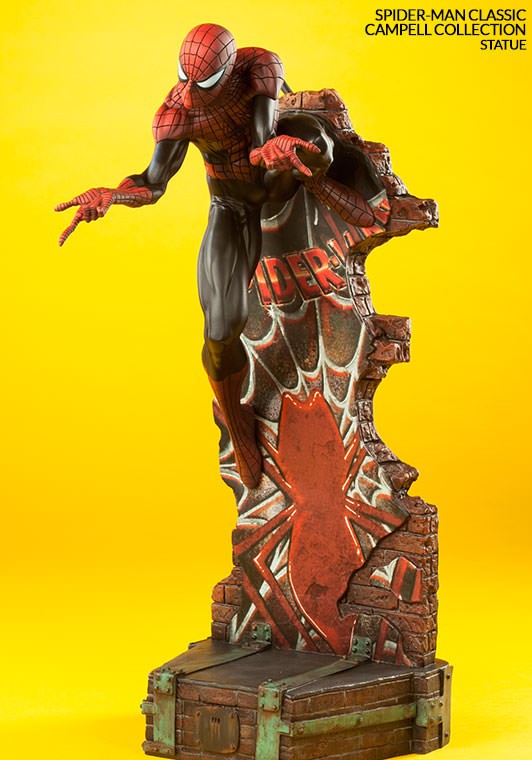 Considering his arms are both removable pieces, making it a simple matter to add a newly molded alternate arms, it's a big disappointment that Sideshow didn't try to give Spidey a new arm with a clenched fist or
anything.

The wall base for this Spider-Man Sideshow Comiquette statue has been repainted to look like it's a Spider-Man comic book cover that's been broken to pieces. This is an interesting idea visually, but also breaks my suspension of disbelief. I get what Sideshow was going for with this wall design–and it's definitely different from the original–but I just don't dig it.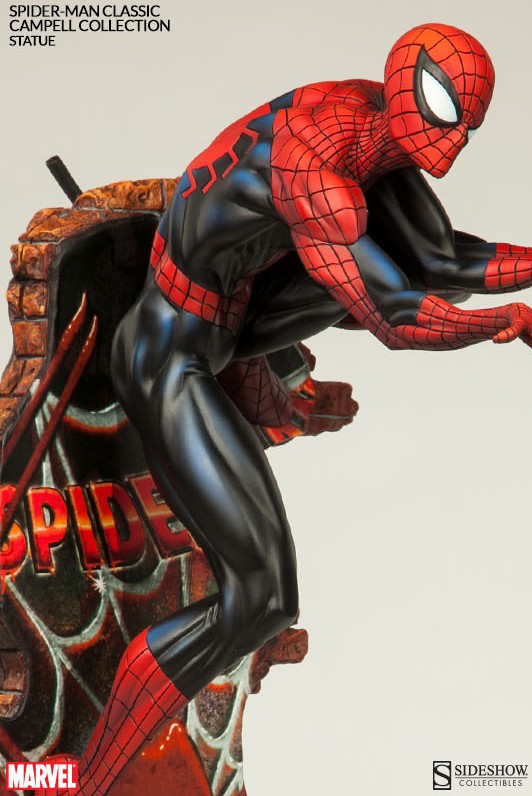 The J. Scott Campbell Classic Spider-Man Statue is now up for order, and is expected to ship out in May 2015. That's a pretty fast turnaround for a Sideshow statue, but I guess production can be sped up quite a bit when the item you're releasing is a 100% repaint. I'll be passing on this Sideshow Spider-Man Classic statue, as I've already got the EX edition of the red-and-blue version and am totally happy with it.
What do you think of this "new" Sideshow Classic Spider-Man statue, Marvel collectors? Is this red and black Spider-Man a worthwhile item, or do you feel like this straight-up repaint is a Sideshow Collectibles money grab?