2014 is going to be an expensive year for high-end Marvel collectors. I mean, it's always an expensive year for Marvel high-end collectors, but 2014 is looking like it's going to be especially crazy. On top of a veritable armada of Hot Toys Iron Man Movie Masterpiece Series figures, Sideshow Marvel Premium Format Figure Statues, and Kotobukiya ArtFX+/Fine Arts Statues, Sideshow has also slipped in a new trio of Spider-Man Comiquettes, including this knockout Gwen Stacy Statue that is now up for order!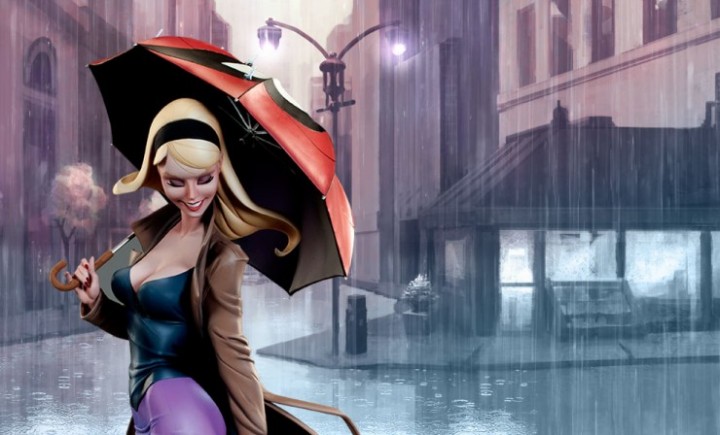 Death to Mary Jane! Sorry MJ, but I am a Gwen Stacy guy through and through. Though the real Gwen Stacy has been dead for decades in the Marvel comics, Gwen was a beloved enough character that she's left a lasting legacy for generations of new fans. She was a main character in the stellar "Spectacular Spider-Man" cartoon series (that was canceled far too soon), outlived Peter himself in Marvel's Ultimate Universe, and is Peter Parker's love interest in at least the first two "Amazing Spider-Man" movies.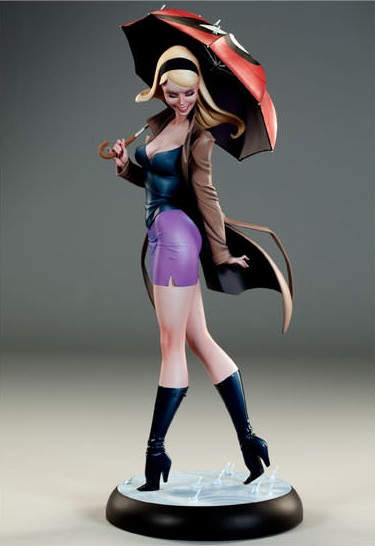 With so much media spotlight right now on a character that's been dead for over forty years, there's never been a better time for a high-end company to capitalize on Gwen Stacy's name and popularity–and Sideshow Collectibles will be doing just that in 2014, when they release this gorgeous new Gwen Stacy Comiquette Statue as part of the J. Scott Campbell collection!
I think designer J. Scott Campbell has done a downright amazing job with his Spider-Man collection. Campbell has designed a statue with a sense of fashion and style that fits Gwen Stacy's character perfectly–this feels like a Gwen Stacy statue and not a design that would have worked if you swapped Mary Jane for Gwen.
The Gwen Stacy statue is about $20 more expensive than the companion J. Scott Campbell Mary Jane Statue, but this statue is also far more elaborate as well as being taller–it's 18″ tall to the top of the Spider-Man umbrella!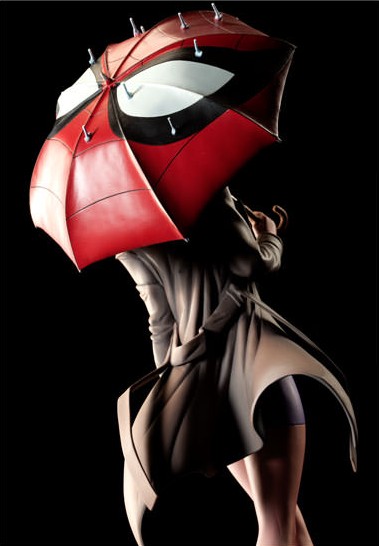 There are a few things I don't like about this Gwen Stacy Sideshow statue. The biggie is the raindrops on the back of Gwen's umbrella–the effect of these looks very strange to me, almost as if there are little spikes coming out of the Spider-Man umbrella Gwen is holding. Gwen having her eyes closed also seems a little odd to me, though I guess when you're smiling happily it's not unusual to close your eyes in such a manner.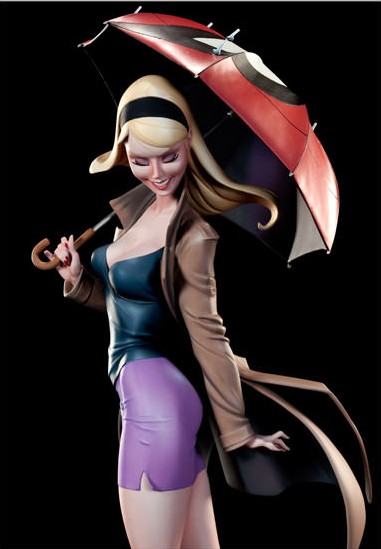 Regardless, I don't get very many chances to own Gwen Stacy merchandise, so I definitely have my heart set on picking up this Gwen Stacy comiquette when it's released in early 2014. The J. Scott Campbell Gwen Stacy Statue is now up for pre-order on the Sideshow Collectibles website, with an expected release date of March 2014.