Sometimes knowing too much about collecting can be a real drag. Case in point being when you you see the term "Tamashii Nation Exclusive" and instantly let out an audible groan because you know how expensive those are to obtain. Such is what happened today, when I saw the Tamashii Nation Exclusive Iron Man Mark VI Black Ver. figure announced for release in Japan this November…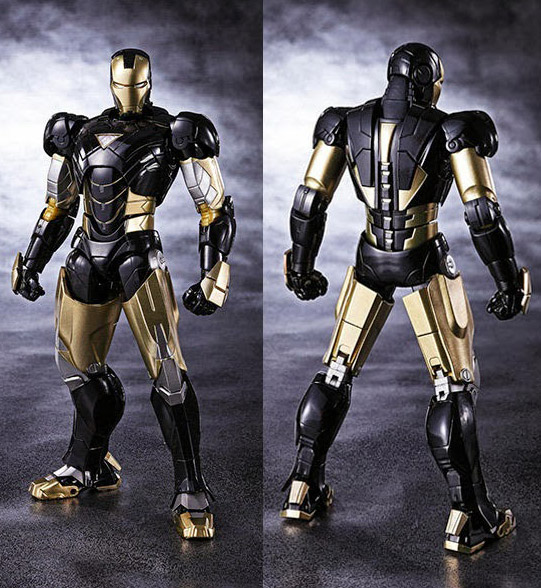 I suspect not everybody is familiar with the distinction between "Tamashii Nation" and "Bandai Tamashii Nations", so here's the cliff notes version: The branch of Bandai that imports their toys and action figures within America through Bluefin Distribution is "Bandai Tamashii Nations". That's not to be confused, however, with "Tamashii Nation", the annual Bandai collecting event held in Japan.
The upcoming Bandai S.H. Figuarts Black Iron Man Mark VI is a Bandai Tamashii Nation 2013 exclusive that will only be available at the Akihabara event in Japan from November 1-3, 2013. Bandai does not have the rights to release Iron Man figures within North America, so the figure will not be distributed in the United States at all.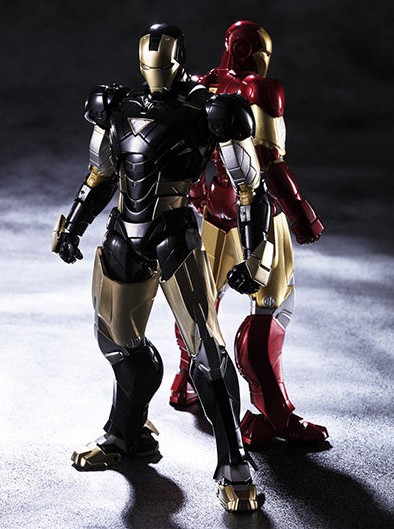 Some online stores may import this Iron Man Mark VI Black Ver. figure, but it will be for inflated import prices (probably $70-$100), not the ~$45 (4,500 yen) the figure will retail for at the 2013 Tamashii Nation. I don't know that I've ever gotten a Tamashii Nation exclusive figure for near as cheap as just paying its retail price plus the cost of shipping from Japan (and I buy a lot of Robot Damashii exclusive figures).
What this boils down to is that this SH Figuarts Iron Man Black Version action figure is going to be a real pain to get at a decent price for collectors outside of Japan.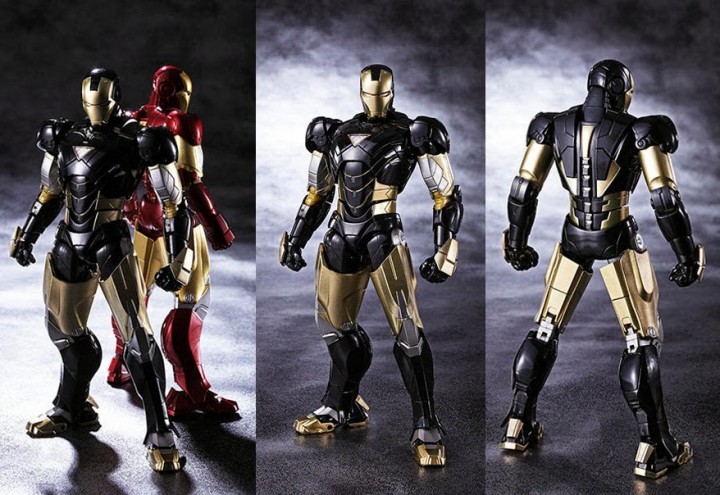 Personally, I think this is a fairly cool repaint of the SH Figuarts Mark VI Iron Man, but I'm probably going to skip this figure. I truly do like the black and gold color scheme on the Iron Man Figuarts mold, but not enough to pay the better part of a hundred bucks for it.
What do you think, Marvel collectors? Are you considering paying the big bucks for this limited, Japan-only S.H. Figuarts figure, or are you going to let this one fly away?