In the words of the great Mace Windu: "This party's over." At least, the hope of Comicave Studios releasing the full Iron Man 3 House Party Protocol series of 6″ figures is over, anyway. Shocking collectors, Comicave announced overnight that they are discontinuing development on their 1/12 scale die-cast Starboost Iron Man Mark 39 figure. For those out there collecting all lines of Iron Man armors, this is a pretty dark sign…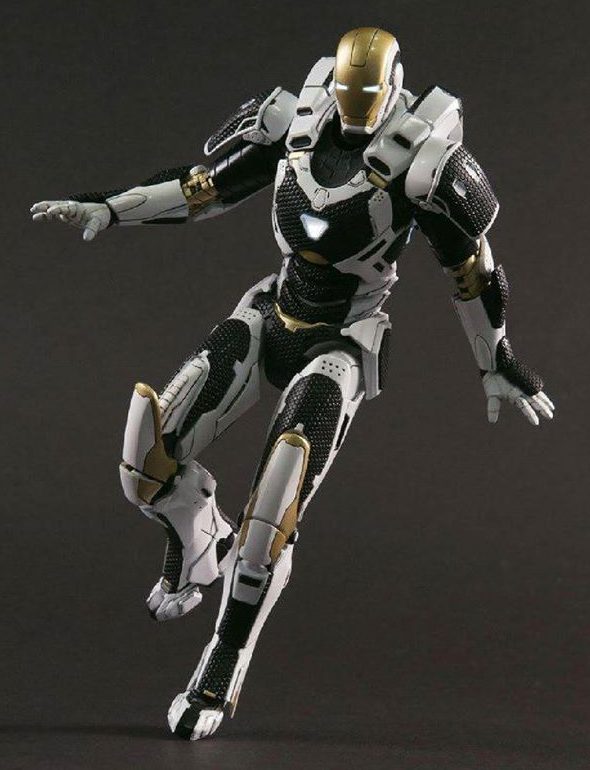 While last night was a shocking and disappointing night for tens of millions of people worldwide for political reasons, thousands of Marvel collectors got their own disappointment overnight (which is on a
much
smaller scale, mind you, but a disappointment nonetheless).
After having been shown off for the better part of four years and changing hands from Play Imaginative to Comicave Studios in that time, Comicave announced the surprise discontinuation of development on their version of the Starboost (sometimes called Gemini) Iron Man armor.
This is one of best-loved armors from "Iron Man 3", so seeing it nixed is stunning. I foresee a lot of collectors dropping this entire line following this announcement, especially considering that this is a figure that was expected to be released this fall and which Comicave has been taking pre-orders for for months now.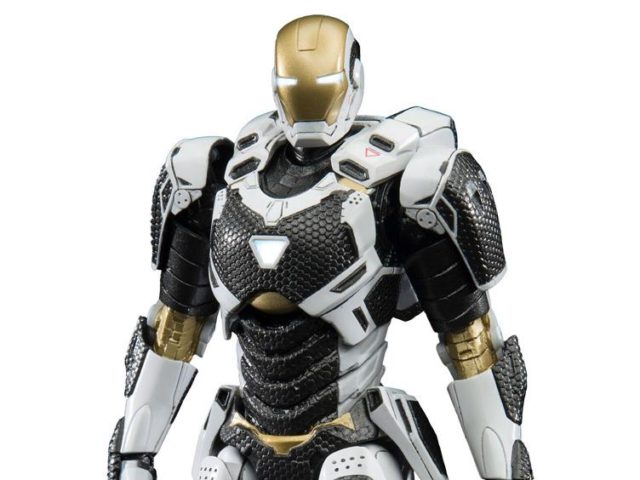 Here's the official press release from Comicave Studios on the cancellation of Starboost Iron Man:
Comicave Studios discontinuing Omni Class 1/12 Starboost development.
Starboost is officially signing out.
Dear All,

We regret to inform that Comicave Studios will be discontinuing the development of Omni Class 1/12 Scale Starboost (Iron Man Mark 39) due to development cost inefficiency. It is Comicave Studios' ideal to produce collectibles that are of high-quality and affordability to collectors.

We acknowledge the obligation to promptly inform fans and partners of our intent to exit development(s) to enable everyone the ability to manage their purchase decisions. We really appreciate everyone's support so far and look forward to your continued interest in our future products!
If you have any inquires and requests, do feel free to drop us an email at info@comicavestudios.com

Thank you.

Sincerely,
Team @ Comicave Studios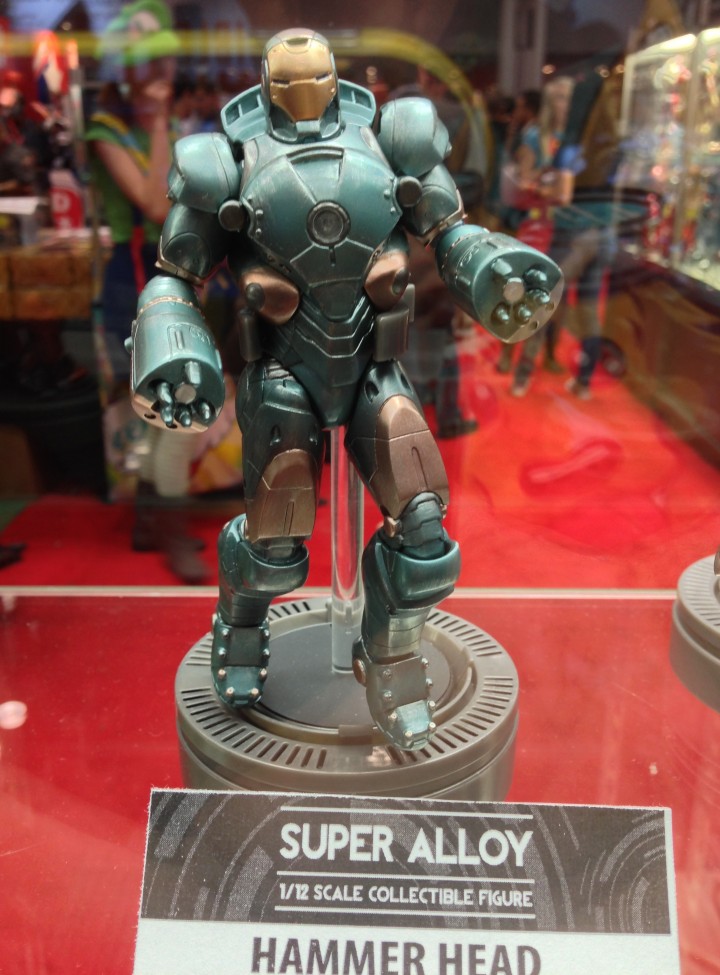 The white Starboost armor is largely considered to be one of the most popular and recognizable House Party Protocol armors, so to see it getting cancelled not only sticks a fork in the chances of Comicave completing the entire Iron Man 3 Hall of Armor, but also pretty much guarantees that we won't see other unique armors like Nightclub and Hammerhead Iron Man released as part of the line.
I'm glad that Hot Toys produced their own Starboost sixth scale figure soon after Iron Man 3 was in theaters, because if they hadn't we would now be forever without a really great toy of this beautiful armor. As it is, it looks like Marvel Legends collectors will never be getting a Starboost action figure in the 6″ scale, which is a true shame.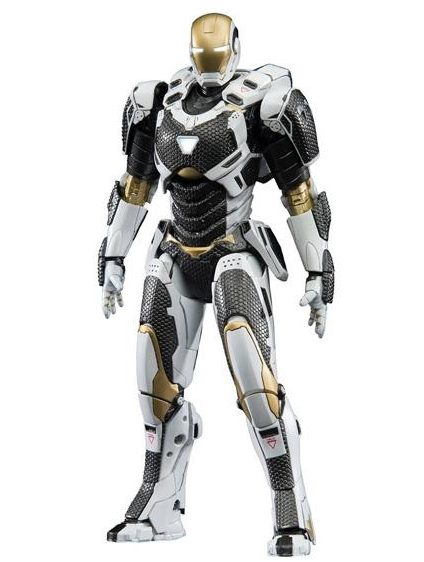 Pre-orders for the Iron Man Starboost Comicave figure are currently sold out over at BigBadToyStore, but obviously those orders aren't going to be honored now that Comicave Studios is scrapping their die-cast Iron Man Mark 39 figure entirely. You can still pre-order other figures that are either repaints of existing armors or repaints of each other, but you've got to wonder how much of a future–if any–the Comicave Iron Man line is going to have in 2017 and beyond.
What do you think of the surprise cancellation of the Iron Man Mark XXXIX armor, Marvel collectors? Do you think that this is an anomaly and there's still hope for the Iron Man Comicave figures line going forward, or do you think the writing is on the wall as far as the Iron Man boom being over?