It may have only been a week since Funko announced their New York Comic-Con 2016 exclusive POP Vinyls–and another week until we can actually buy them at NYCC 2016–but it's time for the Hype Train to leave the station again! Comikaze 2016 Exclusive Funko POP Vinyls have now been announced, and they're easily my favorite Comikaze exclusives ever: Glow-in-the-Dark She Hulk and Chrome Colossus!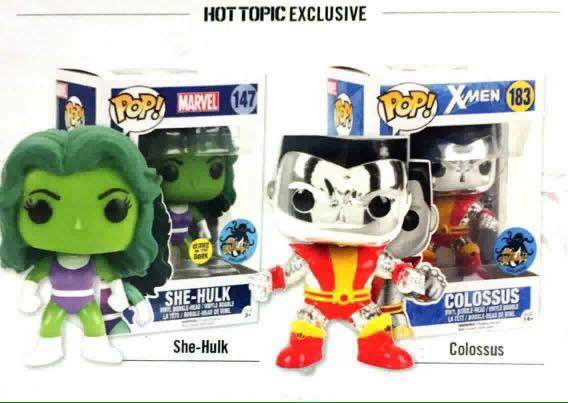 Comikaze is still a young convention that's relatively unknown with the mainstream population, but there's one company that's produced Comikaze exclusives almost every single year since its inception: Funko!
It's tough to follow up some of the past Comikaze POP Vinyl exclusives that we've been getting since 2013–such as the only Peter Parker POP ever, Glow-in-the-Dark Storm, Unmasked Captain America and U.S. Agent–but I think Funko have outdone themselves with this year's duo of shared Comikaze and Hot Topic exclusives.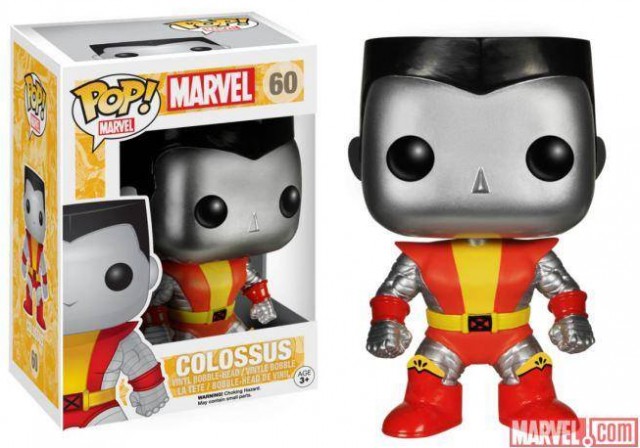 By far the more exciting of the two Comikaze exclusives is the Funko Marvel #183 Chrome Colossus POP Vinyl figure. See, whereas the GITD She-Hulk POP! is the exact same vinyl figure that was released this spring with the same number and a new gimmick (glow-in-the-dark paint), Colossus is actually a unique mold with its own unique number designation: #183.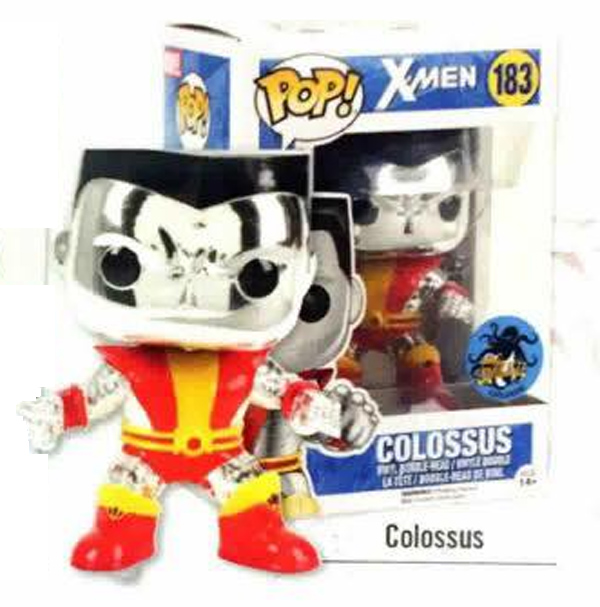 While I already own the original (and now retired) Colossus Funko POP Vinyl #60 figure from 2014, that release was sort of, well… boring. Piotr (with his flat paint job) was just standing around with his arms down, doing nothing.
But this new version is not only covered in resplendent chrome paint, but is posed with one grasping hand and one fist up, ready to attack! This figure looks great, and honestly might be one of my absolute favorite POP Vinyls ever. Chrome Colossus will look killer in a lineup with other X-Men POPs!
Meanwhile, well… everybody loves Glow-in-the-Dark gimmicks, right…? Seriously–if things were different with the Fantastic Four movie rights, I'm sure this would be a Fantastic Four She-Hulk variant. Alas. Even so, I love me some GITD variants and I love me some Shulkie. This is a must-have for me as well.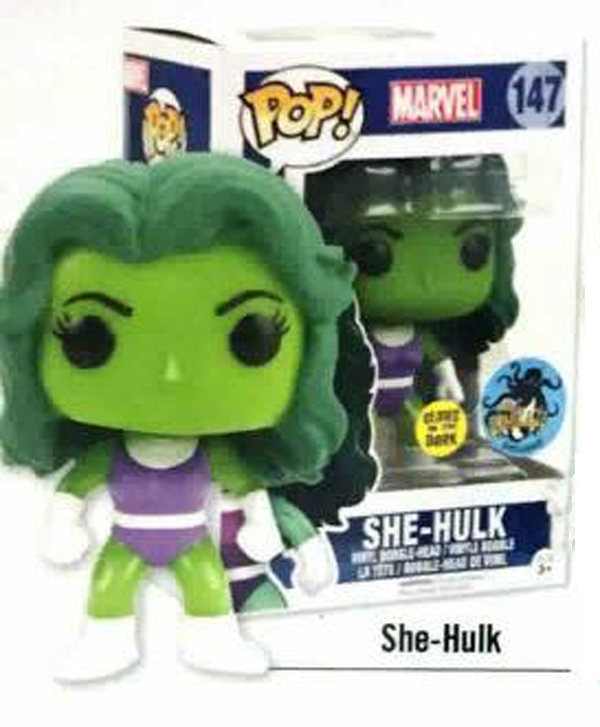 As usual, these Comikaze 2016 Exclusive figures will be available from the Hot Topic booth at the event and will also be available–in limited quantities–from the Hot Topic website and chain stores following the convention. Whereas last year's U.S. Agent POP Vinyls exclusive figure ended up being rather easy to acquire, US Agent is unfortunately not even in the same universe of popularity as Colossus. I imagine this Colossus Chrome variant is going to be an extremely fast sellout both online and at the con.
I'll post alerts to the Marvel Toy News Facebook Page and Twitter Page when these exclusives hit the online Hot Topic website, so be sure to follow our social media (and have notifications for Marvel Toy News turned on!) if you don't want to risk missing out on two of the coolest Marvel POP Vinyl exclusives of the year.
Will you be stalking the Hot Topic website and/or the Los Angeles Convention Center for this year's Funko Marvel POP Vinyls exclusives, Marvel collectors? If this is the only release of the new and unique Colossus mold, will you be miffed, or are you okay with a new version of a previously-released character coming out as an exclusive for just one convention?