Sad but true: judging by the super-fast way that many stores clearanced it out after only having it stocked for a few weeks, the very cool 12″ Marvel Legends Deadpool figure was not the retail savior of the Marvel Legends 12″ line that we all hoped for. Luckily, the line still has four more entries in it to turn its 2017 around! 12″ Daredevil, Thor and (14″) Hulk won't be out until later in the summer, but the next character in the series has arrived: the Exclusive Marvel Legends 12″ Symbiote Spider-Man!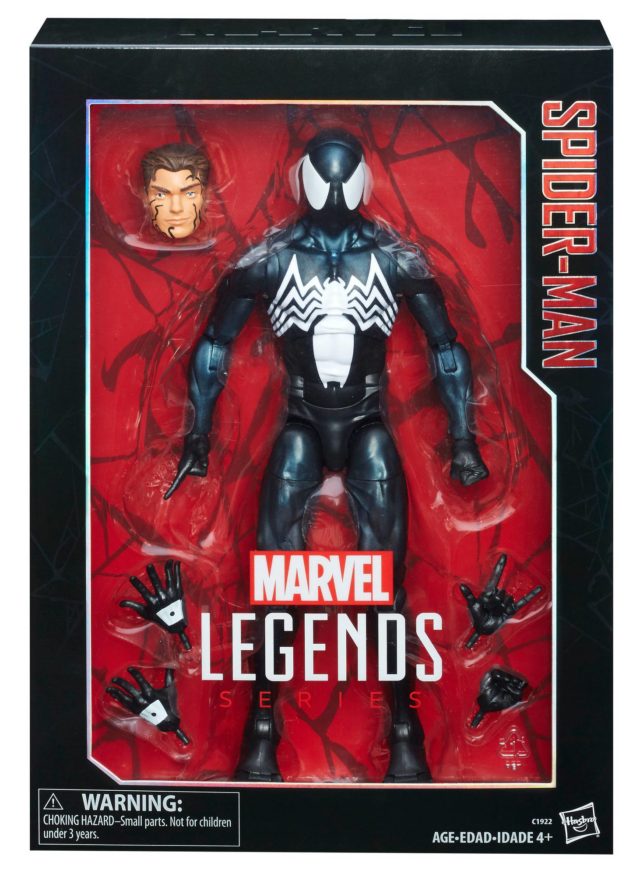 I make no bones about the fact that I really dig the Hasbro 12″ Marvel Legends series of figures that started last summer and is continuing at least through this summer.
While the first four figures released in the line (Captain America, Iron Man, Spider-Man, Deadpool) have all quickly hit clearance with discount prices of 50% off or greater, I've been very pleased with the sculpting, articulation, paint and accessories of the quartet, but retail sales on them seem to have been pretty awful.
Even so, another four figures are on the way for 2017, and the first of them has now been released in limited quantities: Marvel Legends 12″ Black Costume Spider-Man!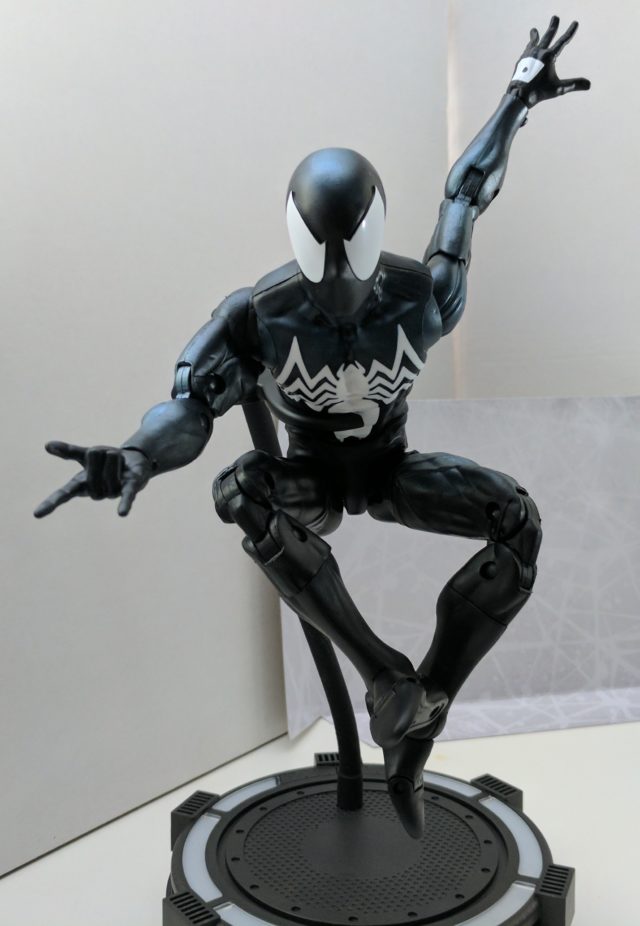 This particular figure is the first (and only, thus far) retailer exclusive in the entire line, and is exclusive to Target stores. It was briefly available on the Target website this month, but has since sold out and gone out of stock.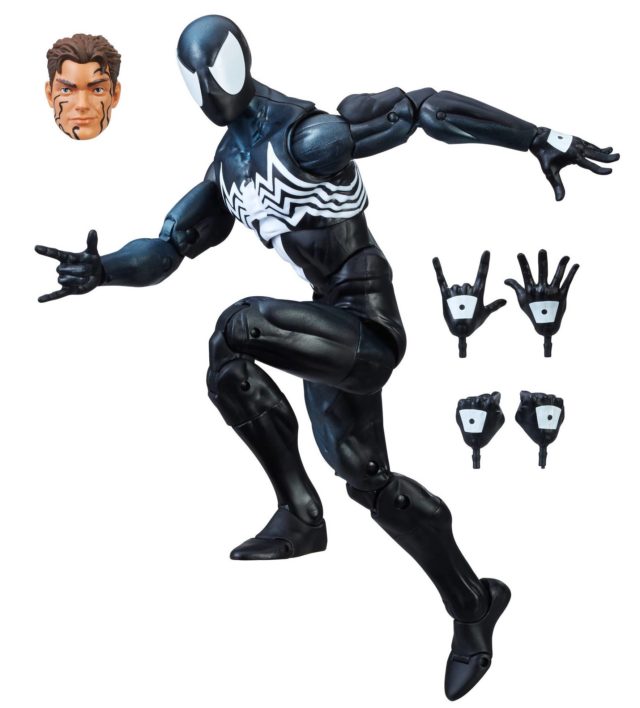 As near as I can tell, no brick-and-mortar Targets have received quantities of Symbiote Spider-Man at this time, so he's likely part of the late summer (~August) reset. I wasn't lucky enough to score one of these Spideys myself, but reader Carlos Munguia got the one he ordered and was nice enough to sent over his photos and impressions of him!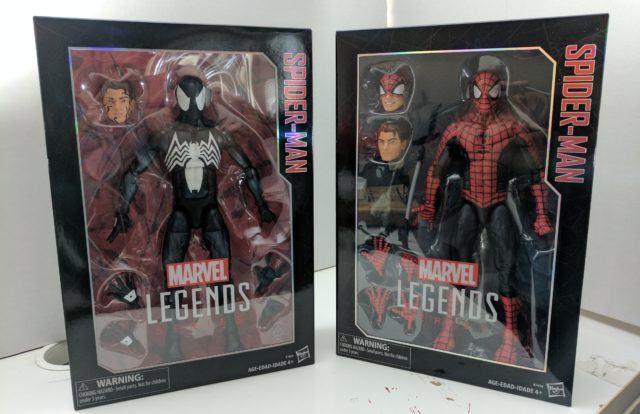 Here's Carlos' thoughts on Symbiote Spidey: "In person it is an awesome figure, love the paint apps, but it is a repaint of the original 12" spider man figure that 1st came out (the original suit one) if you check out my video I do explain how the paint has a type of sheen so that the costume itself looks more 'sleek' and not just hard plastic.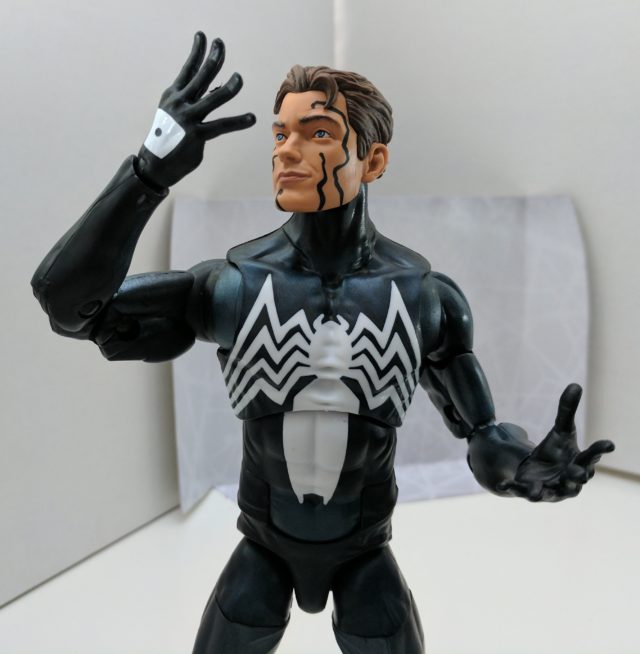 Also the paint on the head sculpt, they showed a little bit more love in this one. These 12 inch figures should be painted with more detail because they are working with a bigger canvas. I hope that makes sense. Overall, I am very Happy with this figure and thank you for your time."

And for those who are worried about the quality control of the joints of this toy: "All is nice and tight, but the the head is a little loose. If you turn the head left or right it tightens more. But it might wobble up and down a little." You can hear Carlos discuss Symbiote Spidey more on his YouTube channel. Big thanks to Carlos for writing in!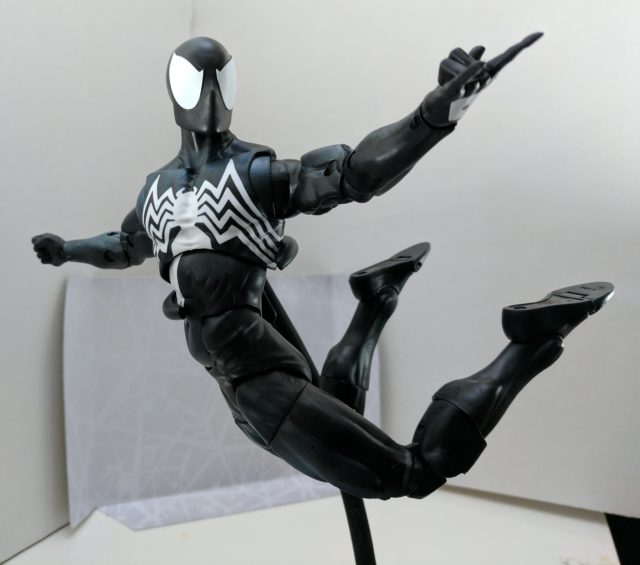 Target online is currently sold out of the 12″ Black Costume Spider-Man Marvel Legends figures, but they've also started appearing on eBay (at inflated prices, but of course). Look for these to start appearing on Target store shelves by August. Hopefully we'll see more characters announced for the line at SDCC.
Now that he's starting to arrive, who's thinking of picking up this Target Exclusive Marvel Legends Spider-Man figure? And if this is on your shopping list, will you be picking it up for MSRP or waiting for a discount?