I was beginning to fear that I was going to have to spend X-Mas without a visit from the X-Men, but luckily the new Funko Collector Corps X-Men Box turned up on my doorstep this afternoon! So before everyone orders their Superheroes Showdown Box for February, let's take a complete look at the Funko X-Men Box with a full review, spoilers and unboxing photos!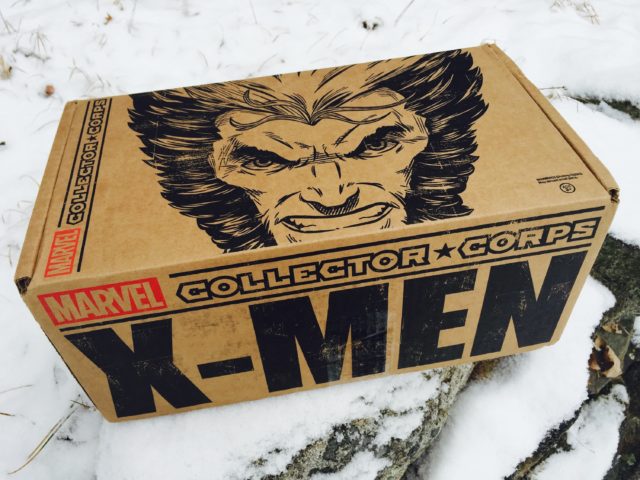 The X-Men have sort of been my "thing" (well, among a lot of my "things") since I was a kid, so I'm on cloud nine to see X-Men merchandising finally beginning to get pushed again by merchandisers this year and next.
So when Funko announced the Marvel Collector Corps X-Men Box, my expectations were basically through the roof, and my mind has been aflutter with dreams of what might be in the box for the past two months. Now that it's here, am I satisfied? Let's find out…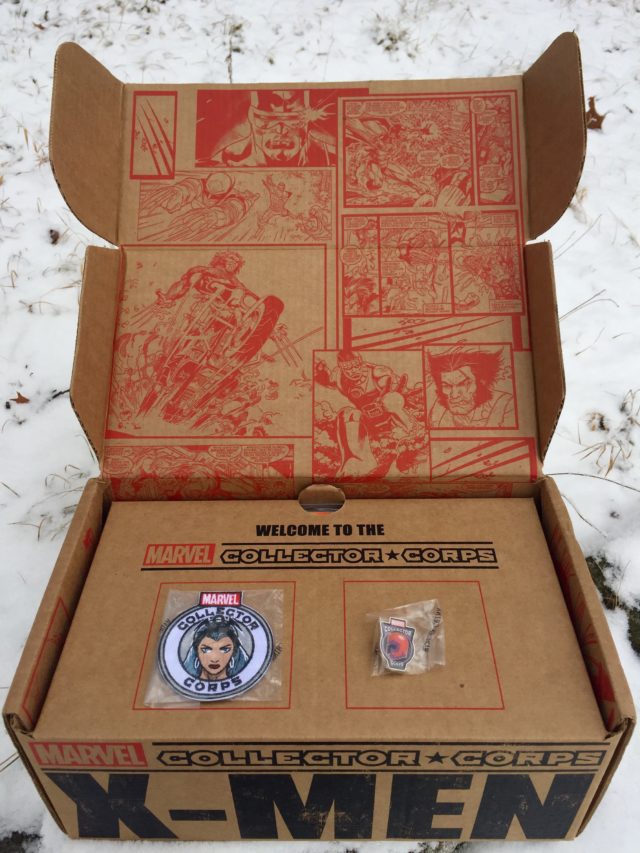 Inside the X-Men box we first come to the latest in the continuing series of innocuous pins and patches.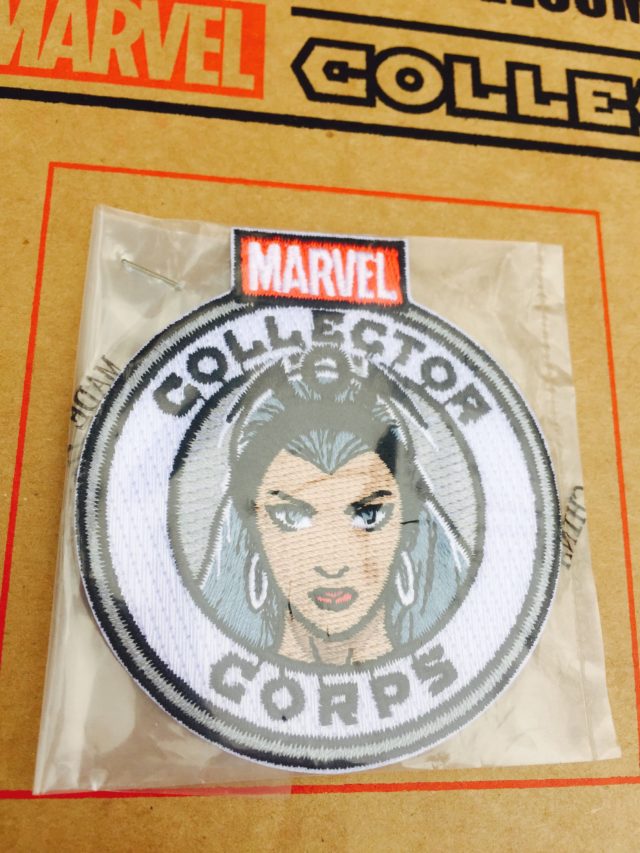 For the patch lovers, we've got arguably the most iconic X-Woman ever: Storm. Storm has already had a new POP and Dorbz in 2016, so just a Storm patch in this box is fine.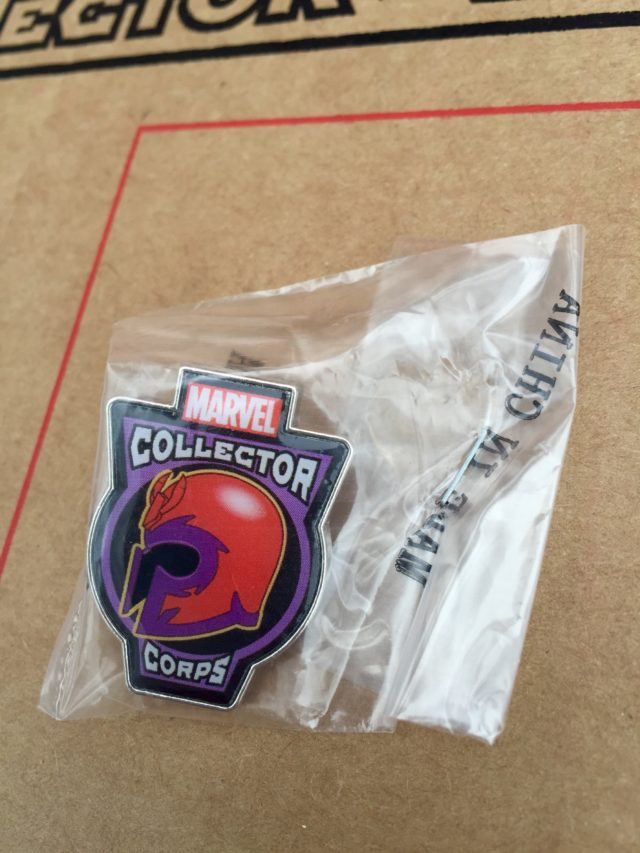 On the metal pin side, it's a Magneto pin! Get it: a Magneto made of metal…? I'm not sure if that's what Funko had in mind, but I dig it as much as I do any of these pins. Fun choice.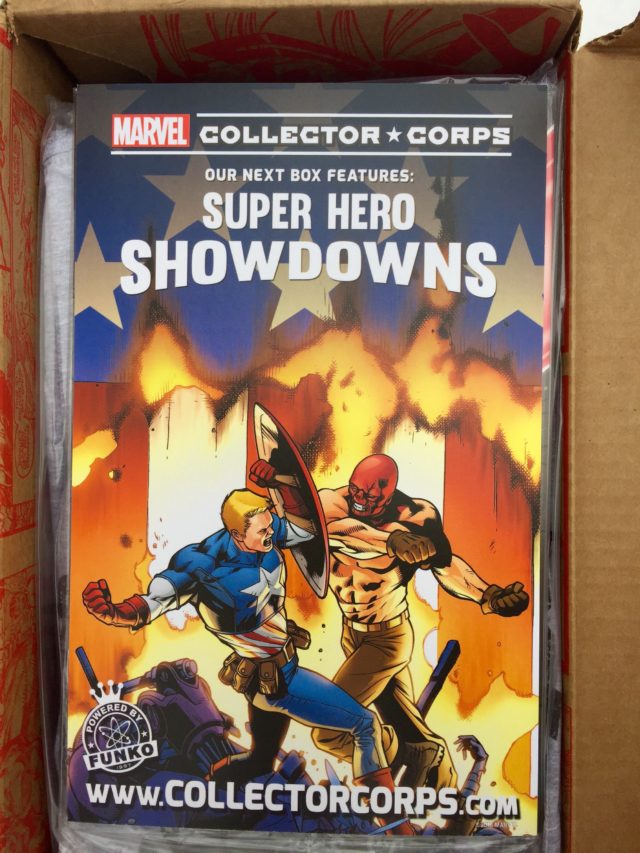 Delving further into the box, we come to… the obligatory ad for the next MCC box! The Marvel Collector Corps Superheroes Showdown Box is now up for order, and I imagine it's all but guaranteed to contain a two-pack of POP Vinyls. Must-have for sure–especially with possibility of a never-before-done character like a POP Bullseye.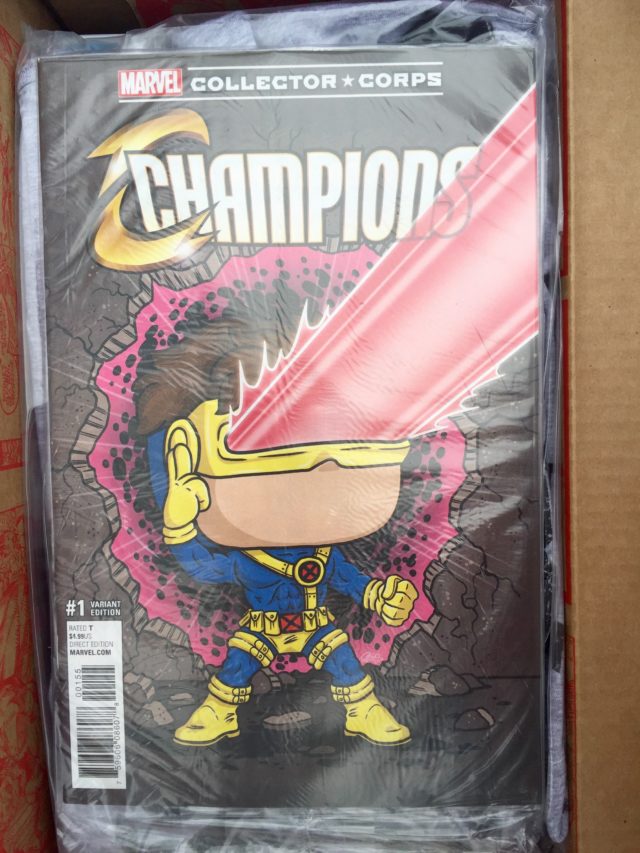 Under the advertisement card, it's this month's comic book: Champions #1 with a special Funko Cyclops variant cover.
I've got mixed feelings about this choice. While The Champions is an awesome new comic series by one of my favorite writers (Mark Waid), it really doesn't belong in an X-Men box (particularly since Cyclops only appears in one non-speaking panel in the whole issue). It's a great cover, but an out of place selection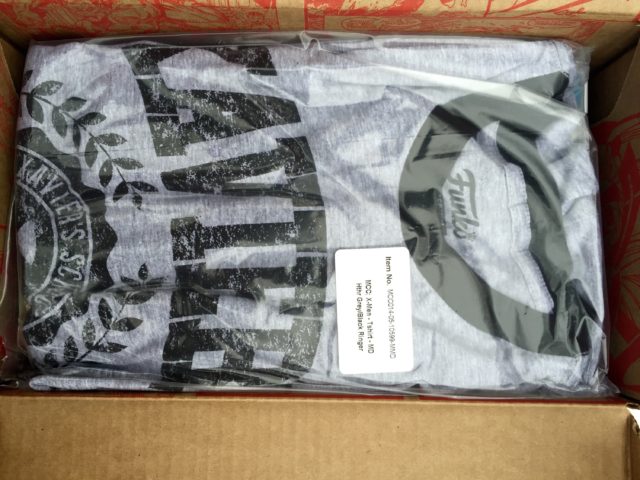 I was fairly excited when I saw the "Xavier's School for Gifted Youngsters" ringer shirt in this box, as it's a pretty benign shirt that you can wear in public without the masses glaring at you for having POP Vinyls or whatnot on your shirt.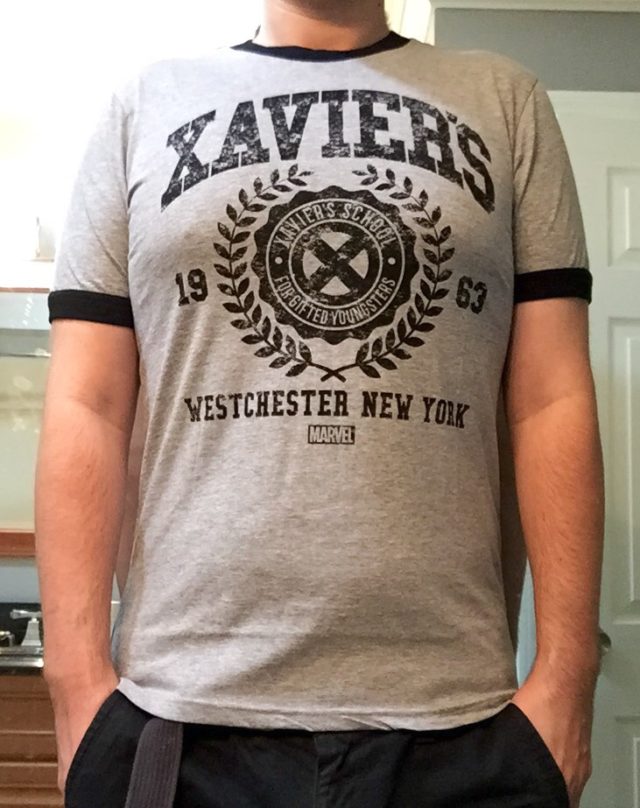 Unfortunately, I was disappointed that this shirt is super-tight compared to every shirt that's ever been in a Funko Marvel or Star Wars subscription box (which I know, because I have them all in the same size).
I already feel like a bratwurst in this shirt fresh out of the box–I can only imagine how ridiculous it's going to feel and look after going through a wash and dry cycle. Big thumbs down.
Beneath all of these exclusive items we come to "the good stuff": the two exclusive vinyl figures!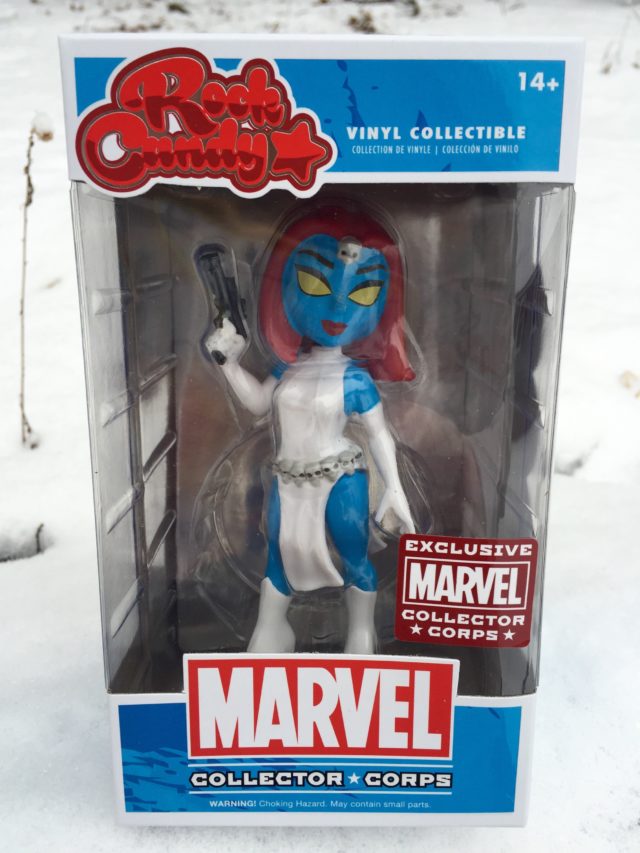 Rock Candy Mystique is the first Funko Rock Candy figure to ever appear in a Marvel Collector Corps box.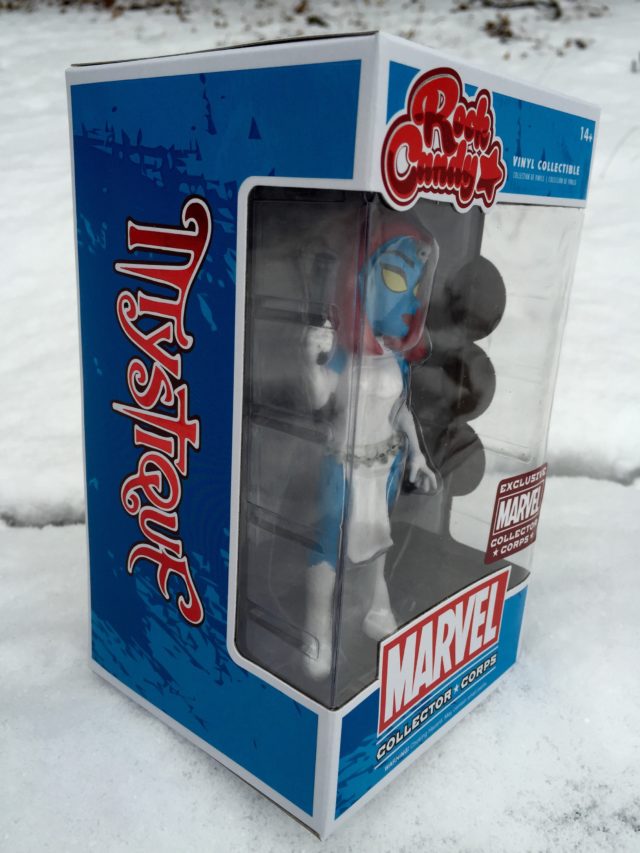 I suspect that this style of figure won't appeal to many folks, but there's no discounting that this is a quality sculpt and even the window box with foil "Mystique" logos on it looks awesome.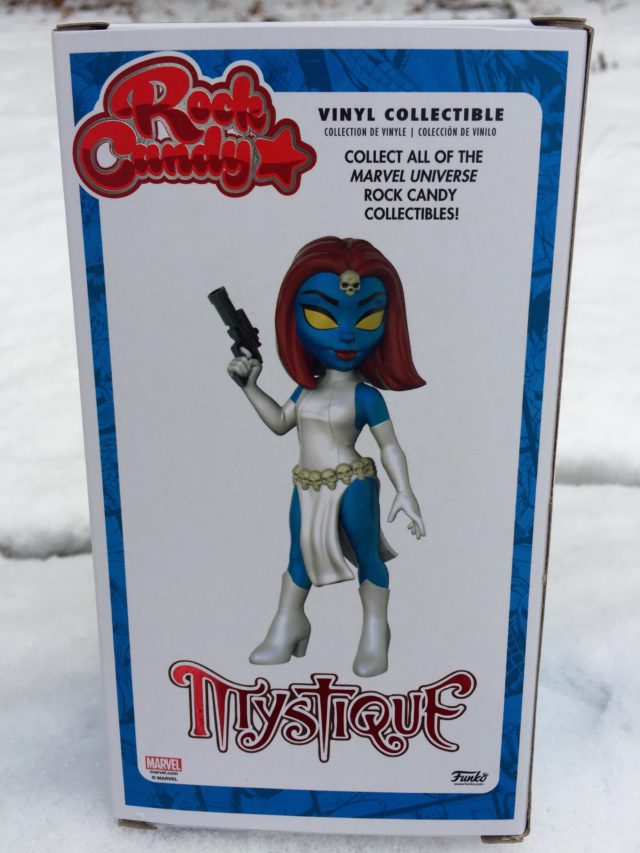 I sort of think it's a missed opportunity to not show the rest of the Marvel Rock Candy figures off here, as I imagine those fans who do like this Mystique would like seeing who else is available right now (She-Hulk! Spider-Gwen!).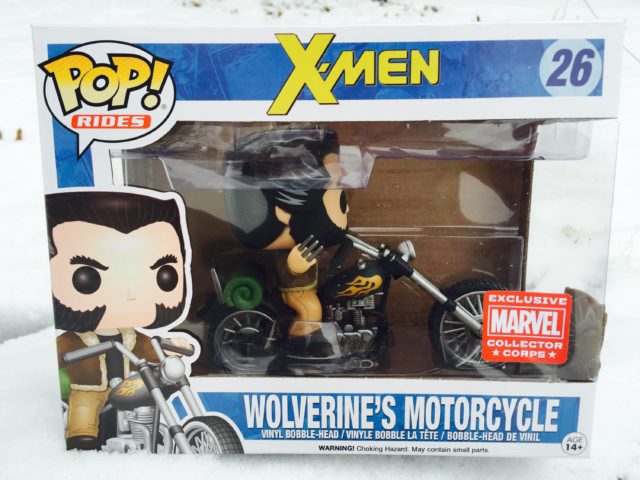 Finally, we come to this month's much-hyped "big" item: the Funko POP Wolverine's Motorcycle Rides set! Considering that a Funko POP Rides set retails for about the same price as a whole MCC box, it's an amazing value to get this here alongside all of these other items.
I was expecting a costumed Wolverine POP with the motorcycle as there are several Logan POPs hitting stores individually this weekend, but I suppose a Logan POP really does make more sense to be riding around. He looks fantastic and this is a worthy exclusive for the X-Men Collector Corps box. Big thumbs up.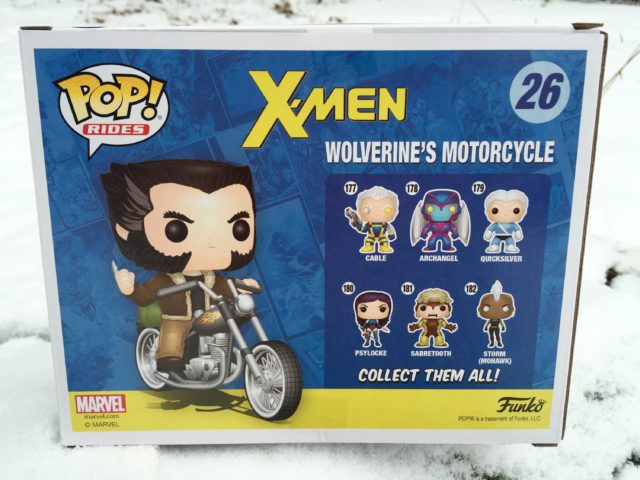 Overall: The items in this X-Men box are an outstanding value and a total hit with me from top to bottom. The only reasons this subscription box won't be earning the coveted "A+" are because the shirt sizing is egregiously off from previous boxes and the comic book isn't really X-Men related at all. From the awesome Wolverine Motorcycle POP Rides to the Mystique Rock Candy figure and the wonderfully designed (albeit undersized) shirt, this box is a winner. X-Men fans will be pleased.
GRADE: A-