Back in the day, we used to get at least one Gentle Giant Premier Guild Gift from a variety of franchises (even Harry Potter!). But for the last few years, it's been all Star Wars, all the time for PGM gifts. But this year, the Gentle Giant Ltd. gods have smiled upon Marvel collectors again, and have an exclusive Marvel mini bust lined up as a Premier Guild Membership gift once again: the exclusive Gentle Giant Old Man Logan mini bust has now been revealed!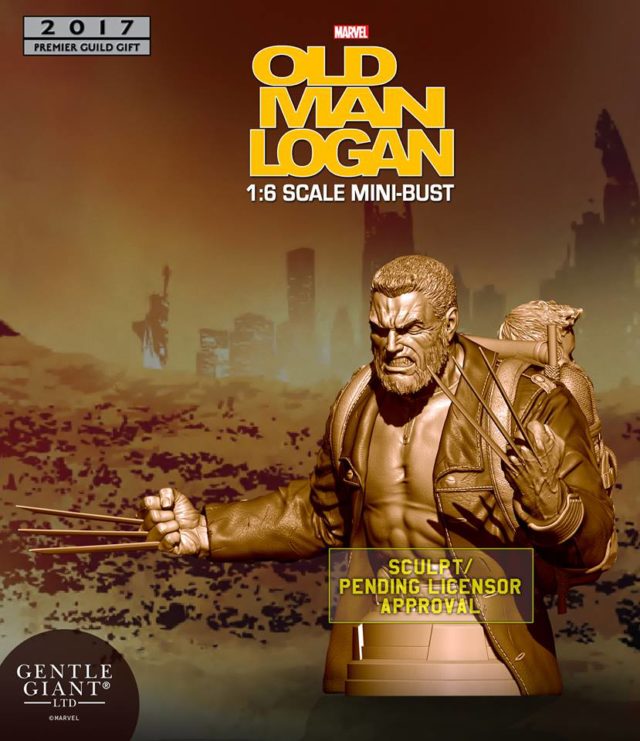 Although Gentle Giant Ltd has been getting my money on a consistent basis ever since they started releasing the irresistible Skottie Young Marvel Babies Animated statue line, it's been… a while… since we've seen a new Marvel comics-based mini bust released by GG.
But the drought is over, and not only is a new comic book-based character on the way, but it's actually a "free" gift choice with this year's Gentle Giant membership!
2017 just may turn out to be the year of Old Man Logan merch, as even though no company has been allowed to produce "Logan" movie toys to date, we're starting to see lots of representation of comics Old Man Logan in toy form.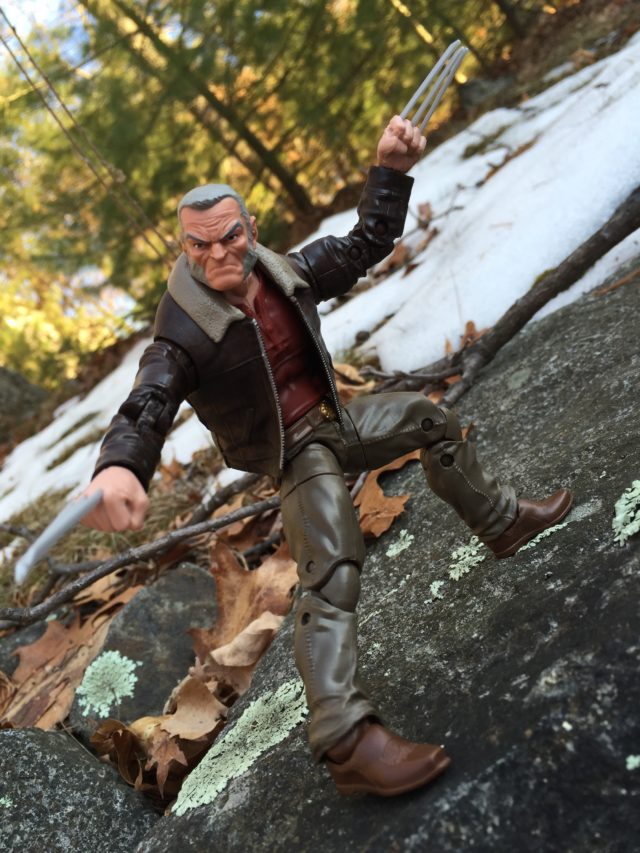 I reviewed the great Marvel Legends Old Man Logan 6″ figure last month, and there's also a Diamond Select Toys Marvel Gallery statue and a Mezco ONE:12 Collective figure on the way. And now, we can add high-end 1:6 scale mini bust to the collectibles list!
I know thousands of collectors are pining away for "Logan" movie toys that aren't likely to happen (ever), but even so, I'm pretty happy to see a solid wave of collectibles being released for one of the greatest Wolverine comic book arcs of all-time.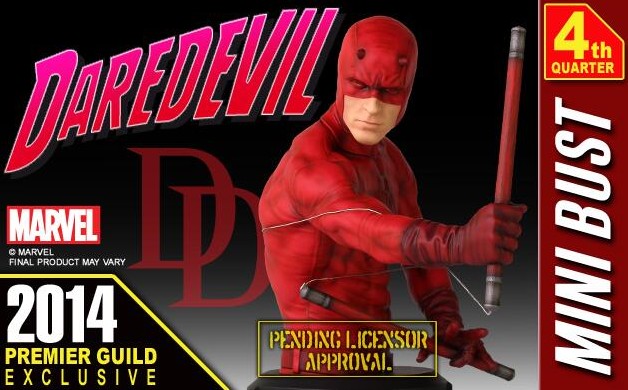 The Gentle Giant Marvel PGM gifts also tend to be ordered and produced in
very
small numbers, with the 2014 Premier Guild Member Gift Daredevil Bust limited to just 170 pieces and selling for $180-$250 today. So if you want this Old Man Logan mini-bust without paying an exorbitant aftermarket price, you'd be doing yourself a favor by joining the club and getting it "free".
The Gentle Giant Old Man Logan bust is still in the pending approval stage of digital sculpting, but it looks to be an impressive piece so far. Who would have ever thought a high-end Baby Hulk in a backpack statue would be released?!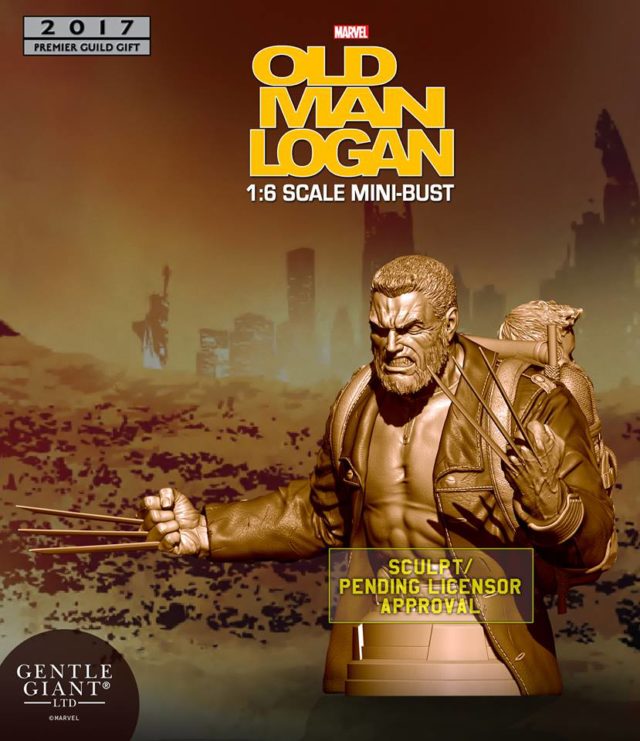 Collectors will be able to join the 2017 Premier Guild for a limited time on the Gentle Giant Ltd. website stating Friday, March 31st 2017. You have to choose a 2017 PGM Gold Membership for $100 to get the Old Man Logan bust as a "free" gift, or a Platinum Membership that comes with a choice of two "free" gift mini busts.
Thoughts on the unexpected revival of the Marvel Comics mini bust line? Will you be joining the Gentle Giant Premier Guild this year to claim your own PGM Old Man Logan mini bust, or is this dangled carrot not enough to capture your attention (and dollars)? And if you're not jazzed for this bust, is there any other character GG Ltd. could have chosen that would have sold you on joining for the year?