Last week, collectors jaws dropped and their wallets trembled at the beautiful sight of the Sideshow Collectibles' Venom Premium Format Figure. As beautiful as that figure may be, though, not everyone has $600+ to blow on one. But for those who love Venom and also love not being broken, there is an alternative–the Gentle Giant Venom statue is now up for order! And hey, if you opt for this Marvel Collectors Gallery Venom statue over the Sideshow version, you may even have some cash left to buy some new Spider-Man bookends…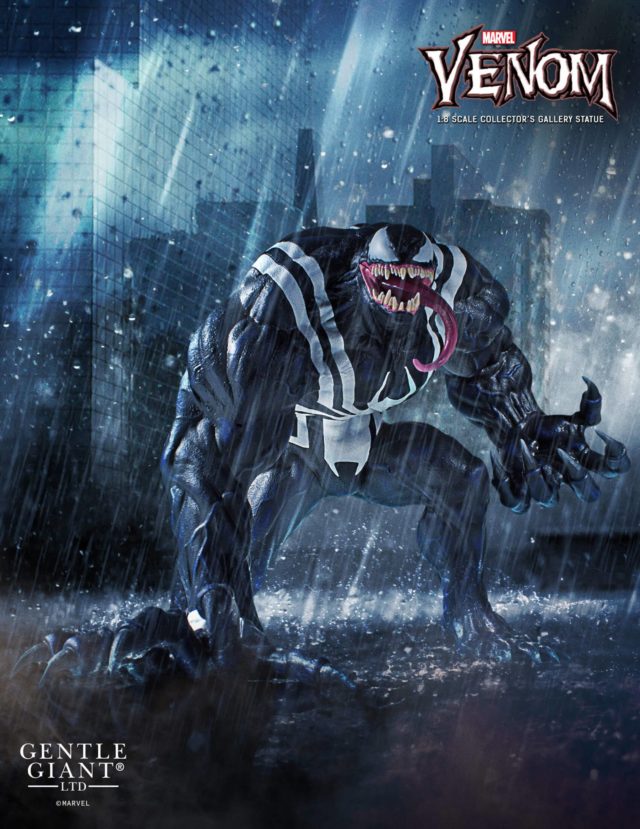 One of the mottos I live by is: "When it comes to collecting, I know no shame." That said, even
I'm
starting to feel a bit gluttonous paying out for an occasional Sideshow Premium Format Marvel statue, so I think the market is definitely ripe right now for lower-priced alternatives.
And as fate may have it, Gentle Giant Ltd. has their own Venom statue lined up and being solicited just days after Sideshow's! Let's take a look…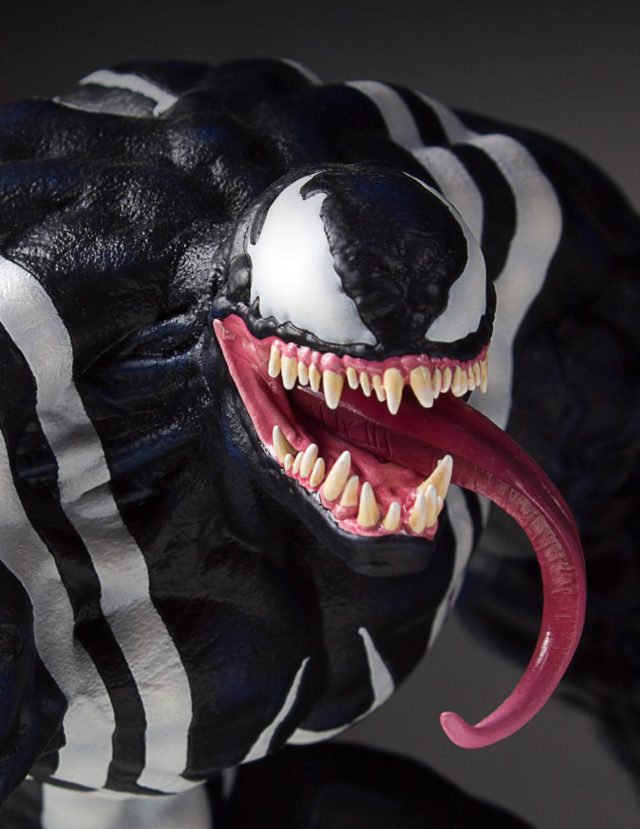 At the 1/8 scale, the Gentle Giant Marvel Collectors Gallery statues are exactly half the size of the 1/4 Sideshow, so they obviously won't make such a humongous statement on a shelf as the Sideshow PF figures do.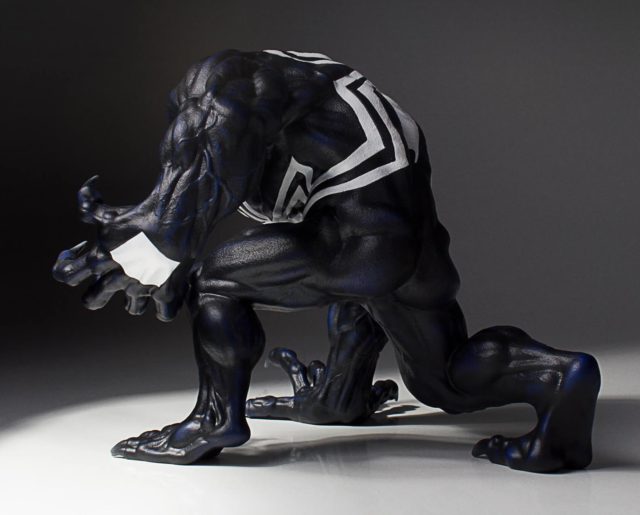 That said, this Venom statue is half of the size of the new Sideshow Venom, but only costs a quarter as much ($160 vs. $630). That's a lot of savings in both space and money.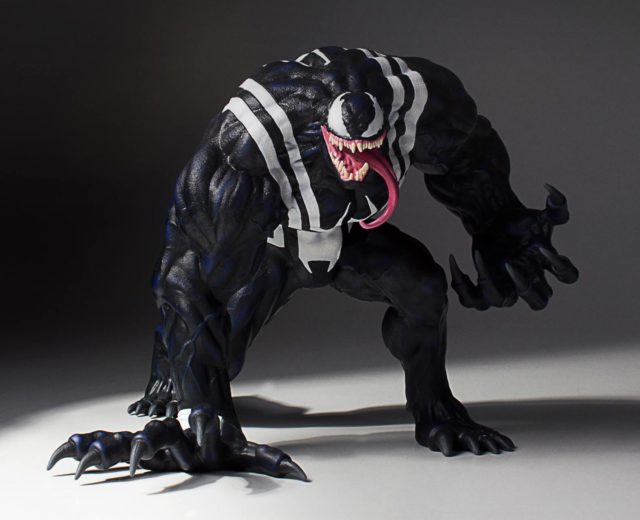 Even so, I have to admit to being disappointed by the modern look of this 1:8 Venom Collectors Gallery statue. Rather than looking lethal and intimidating, the new look for Venom look brutish and a little dumb.
Gentle Giant did a beautiful job faithfully recreating this look for Venom, but this interpretation of the character just is not for me.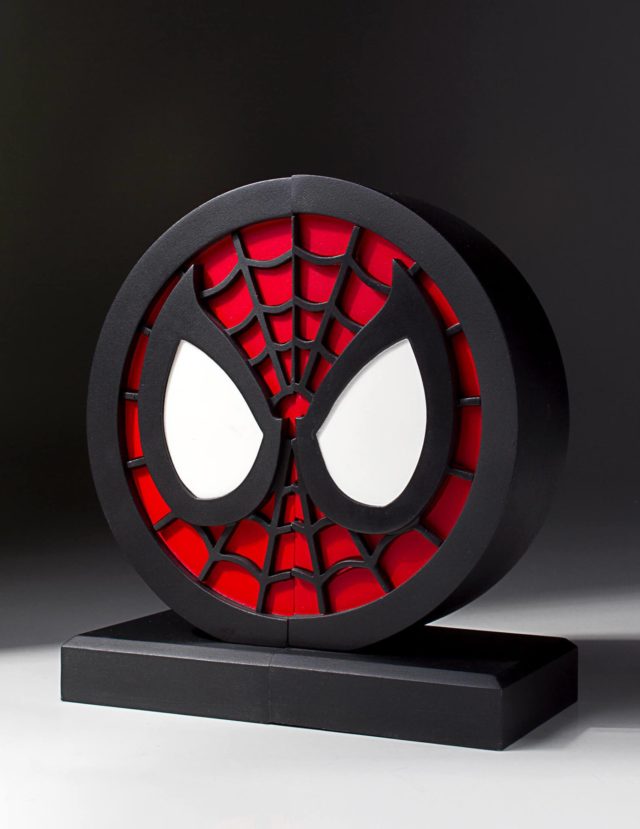 What may be for me, however, is the new set of Spider-Man bookends that Gentle Giant solcited this week alongside their new Venom figure! I try to never create a post just to discuss bookends–as there's not exactly a ton to talk about with them–but the 3-D look of this classic Spider-Man logo makes for a super fun way of holding up Marvel books or DVDs.
I bought the Mandalorian bookends GG Ltd. put out last year and I really like them, so I'm definitely thinking I'll pick up these $59.99 Spider-Man ones as well.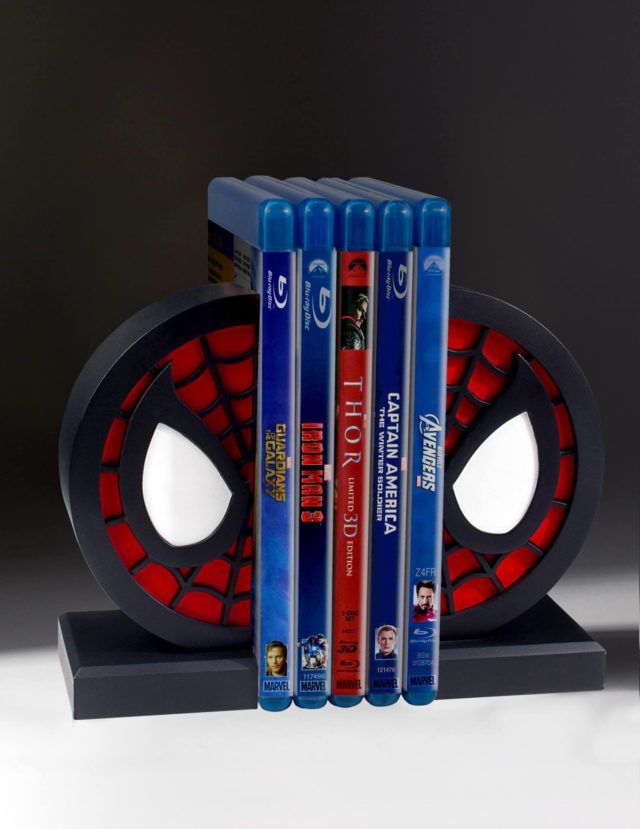 The Gentle Giant Venom statue and Spider-Man bookends are now up for order, and are scheduled to be released sometime in Q2 2017. Not coincidentally, that's just in time for the big Spidey push for the Spider-Man: Homecoming movie… crazy, huh? If you know that you're going to want either of these items, BigBadToyStore is offering 10% off of each of them for pre-orders. That brings Venom down to just under $144, which isn't a bad price for a 1/8 resin statue at all…!
What do you think of Gentle Giant's take on Venom, Marvel collectors? How do you think it compares to Sideshow's new Venom statue, and are you considering it for your home? For that matter, anyone else seriously contemplating some Spider-Man bookends for their shelves besides me?