Well, here's a teaser that I'd be willing to bet nobody saw coming. With San Diego Comic-Con 2014 set to begin in just another day, Hot Toys is still sending out preview images to whet collectors' appetites. And while many of these SDCC 2014 previews have been fairly typical stuff like new Marvel Hot Toys figures and accessories, Hot Toys hit us with something really out of the blue today. We won't know the details until the con opens, but apparently a high-end Hot Toys SHIELD Helicarrier vehicle model is on the way!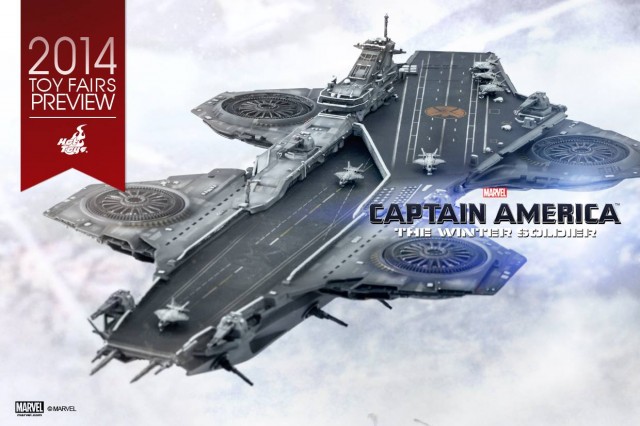 "Because you demanded it: a 180-foot long sixth scale Hot Toys Helicarrier!"
Well… no. To nip this one in the bud before people get their hopes up (or should I say, "get their fears up"), it is virtually impossible that Hot Toys could or would ever construct a sixth scale SHIELD Helicarrier model.
The Captain America: The Winter Soldier Helicarrier is slightly under 1100 feet long, meaning that a sixth scale Hot Toys Helicarrier would still have to be over 180 feet long. That's logistically impossible for anything but some sort of crazy one-of-a-kind museum-like display (which will also never happen).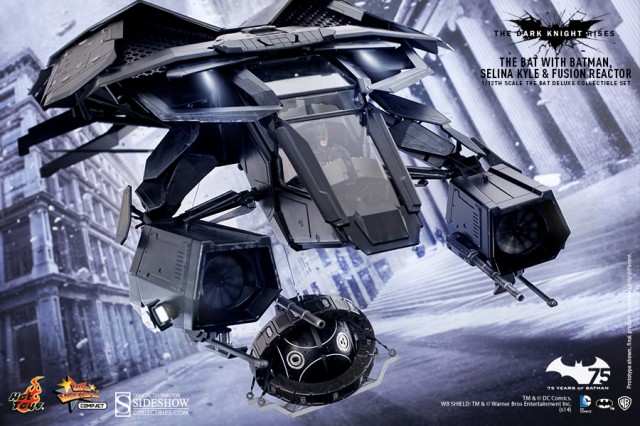 So what has Hot Toys actually got cooked up for us as the 2014 San Diego Comic Con this week? My best guess (and it is totally a guess at this point) is a miniature SHIELD Helicarrier Hot Toys model with a maximum length of about 29″ long. Both the Hot Toys Tumbler and the super-cool 1/12 Hot Toys The Bat deluxe vehicle are about 29″ long, so that seems to be the approximate extent of what Hot Toys is willing to produce size-wise.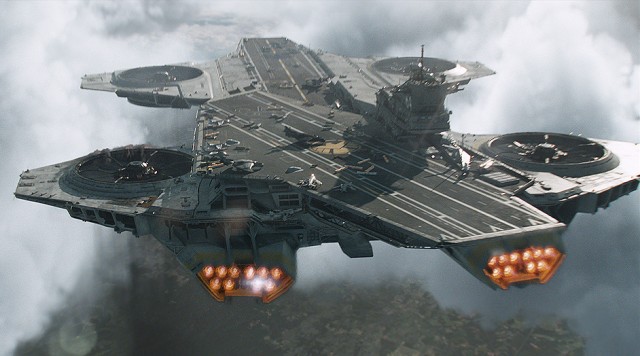 At 29″ long, the Hot Toys Captain America: The Winter Soldier Helicarrier would be around 1/454 scale. That
sounds
tiny, but it would still be a humongous model with a likely retail price of a
minimum
of $499. At that price, I would have to be super-impressed by the Hot Toys SHIELD Helicarrier to even consider it, despite the fact that I've already ordered every other piece of Captain America The Winter Soldier Hot Toys swag that's been put up for order.
I'll post an update once SDCC 2014 opens and we find out exactly what this teased Hot Toys Helicarrier vehicle model is, and you can 'Like' Marvel Toy News on Facebook to have news and photos from SDCC sent right to your Facebook Newsfeed!
Thoughts on the Hot Toys SHIELD Helicarrier model teaser, Marvel collectors? Are you interested in a high-end S.H.I.E.L.D. Helicarrier (or three!) in any scale, or are you sticking to the more common scales that you already collect?