Breathe out a sigh of relief and sing to the heavens, Marvel Legends collectors! This week, Marvel Legends 2013 Series 2 (wave 5 overall) was officially released in the United States! Cases of the series have hit the shores, revealing the exact contents of the cases (variants and all), and I can even do a little dance of joy myself, as I got the notice that my pre-ordered Marvel Legends Wave 5 case from BigBadToyStore shipped out this afternoon! In just a few short days, collectors everywhere will be smiling like crazy while they build their very own Marvel Legends Rocket Raccoon figures…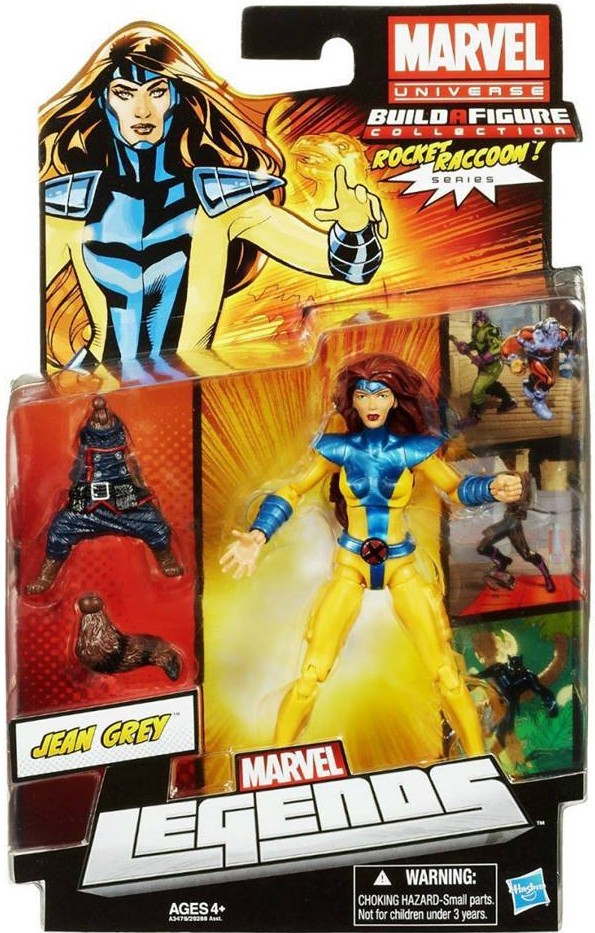 Marvel Legends collectors have been waiting for so many years for a 1990's X-Men Jim Lee Jean Grey figure that it's going to feel
very
weird not having to beg Hasbro to make her anymore! The Jean Grey Jim Lee variant figure is headlining the second Marvel Legends series of 2013, which is finally arriving in the United States after an agonizing wait (at least it was pretty agonizing for me).
And of course, Jean Grey isn't coming alone! She's brought with her a more classic take on Marvel Legends Black Panther, the leader of the Wrecking Crew (The Wrecker), Peter Parker's sometimes-evil clone Kaine Parker (the new Scarlet Spider) and one of the biggest hits of Marvel NOW (Hawkeye). Also joining the assortment is the first release of the Marvel NOW! Thunderbolts Punisher figure (a repaint of the Marvel Legends Wave 3 Punisher action figure).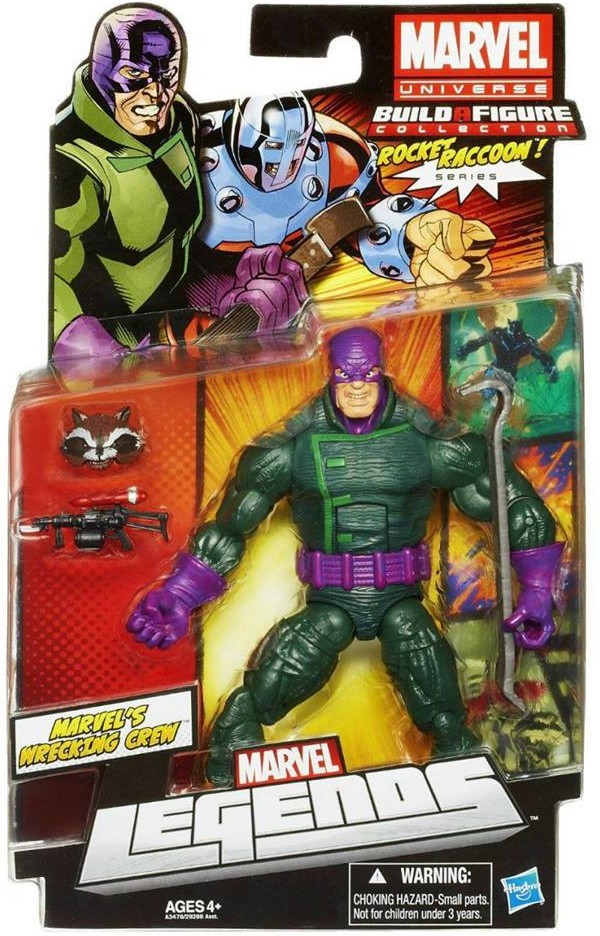 The Marvel Legends Wave 5 (2013 Series 2) case assortment currently shipping in the United States is as follows:
(2) Marvel Legends Wave 5 Scarlet Spider Figure
(1) Marvel Legends Wave 5 Black Panther Figure
(1) Marvel Legends Wave 5 Jean Grey (1990's Jim Lee) Variant Figure
(1) Marvel Legends Wave 5 The Wrecking Crew (The Wrecker) Variant Figure
(1) Marvel Legends Wave 5 Hawkeye (Modern Marvel NOW!) Variant Figure
(1) Marvel Legends Wave 4 Ultimate Captain America Figure
(1) Marvel Legends Wave 3 Punisher Thunderbolts Variant Figure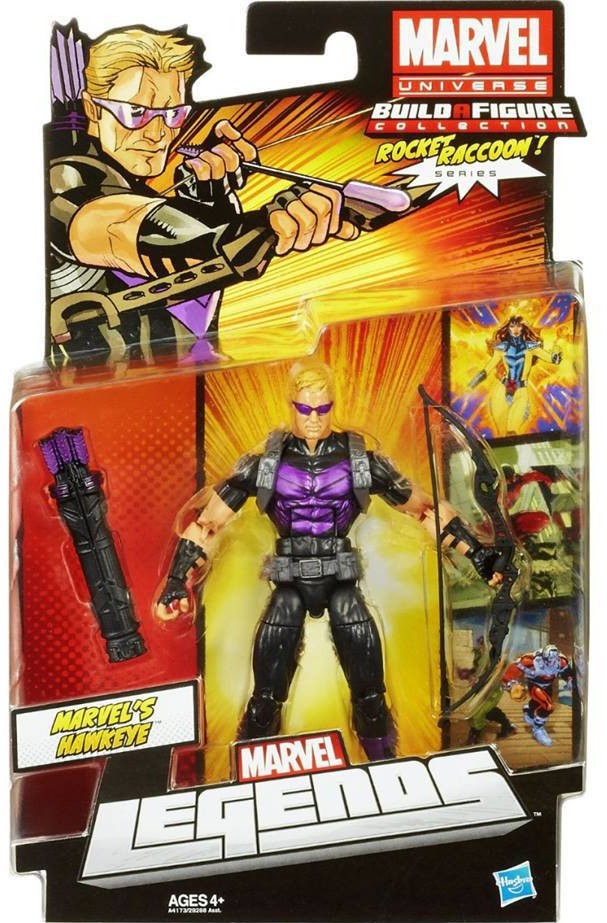 Now, I know everyone wants to know about the variants, but there's no good news about those to share just yet. At this time there is no information available as to the releases of the Marvel Legends White Phoenix, Age of Apocalypse Jean Grey, Classic Hawkeye or Wrecking Crew Bulldozer variant figures.
At San Diego Comic Con 2013, the Marvel Legends Hasbro team painted a pretty bleak picture for those figures being shipped as part of Wave 5 at all–it seems much more likely at this point that the figures will end up in future movie-themed series (ie Classic Hawkeye in an Avengers Marvel Legends wave another year). I'm sure those figures will all be released (well, maybe not AOA Jean Grey–we'll see on her), but when and where is a mystery for another day.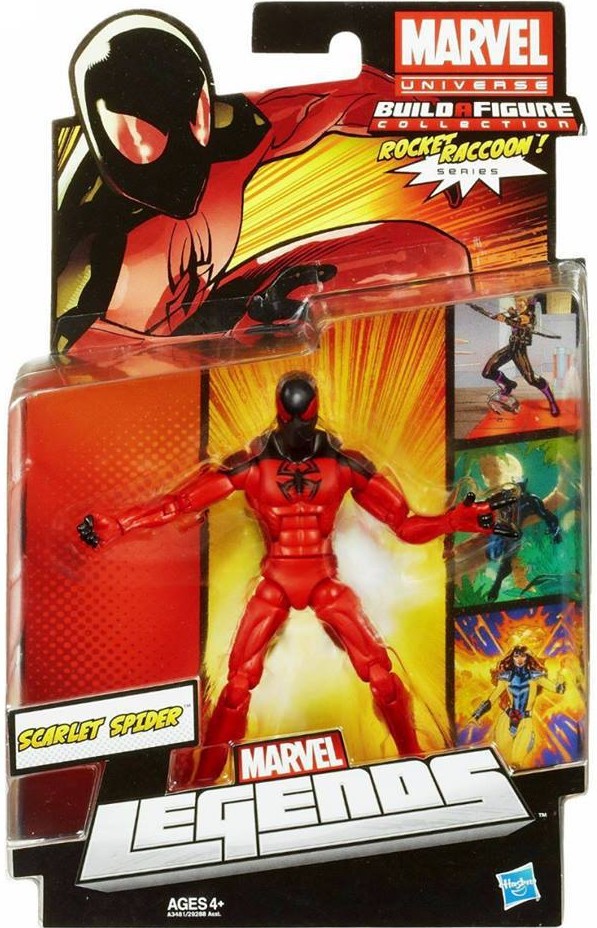 Of course, some people (ie Me) would say the best part of this set isn't even one of the single carded figures in it–it's the Marvel Legends Wave 5 Build A Figure: Rocket Raccoon! Soon to be the breakout star of next year's "Guardians of the Galaxy" movie (that, or the next Jar Jar Binks), this is the second Rocket Raccoon figure ever made and easily the better of the two.
The breakdown of Rocket Raccoon Build-A-Figure Parts is as follows:
The Wrecking Crew (The Wrecker/Bulldozer): Rocket Raccoon Head & Gun
Jean Grey: Rocket Raccoon Body & Tail
Black Panther: Rocket Raccoon Arms
It's really unfortunate that Hasbro didn't give Scarlet Spider any Rocket Raccoon parts, as I have a terrible feeling poor Kaine is going to be a real pegwarmer. But I guess we'll see if Hasbro knew better than me in just a few weeks!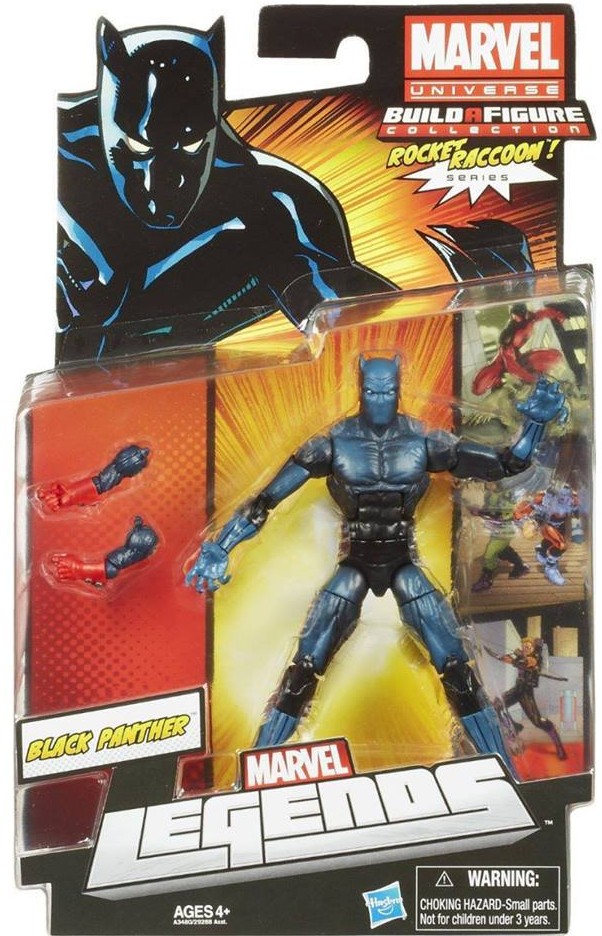 The 2013 Marvel Legends Rocket Raccoon series has just hit online retailers and some store shelves in the United States this week. And if you want the whole case or set, BigBadToyStore still has some in-stock right now. If you're looking to purchase individual figures like Jean Grey (or a complete Rocket Raccoon!), there should be loads of Marvel Legends Wave 5 listings up on ebay very soon.
I purchased a full case of the Rocket Raccoon Build-A-Figure series, and will begin in-depth reviews and photo galleries of the set next week. And you can 'Like' Marvel Toys on Facebook to have figure reviews and news sent straight to your Facebook Newsfeed as they're posted!