This will sound totally wild, but I actually don't own a Marvel Legends Black Widow figure. In fact, I don't own any of the Marvel Legends Captain America: The Winter Soldier movie figures, as I was determined not to buy any of the trio until I found a retail-priced Black Widow. While that very goal has been a major frustration for myself and thousands of other collectors this spring, Hasbro has just made things a whole lot easier by confirming a new case revision that will allow online retailers to sell Winter Soldier Marvel Legends figures sets for a fair price and hopefully make Black Widow and company a cinch to find in stores…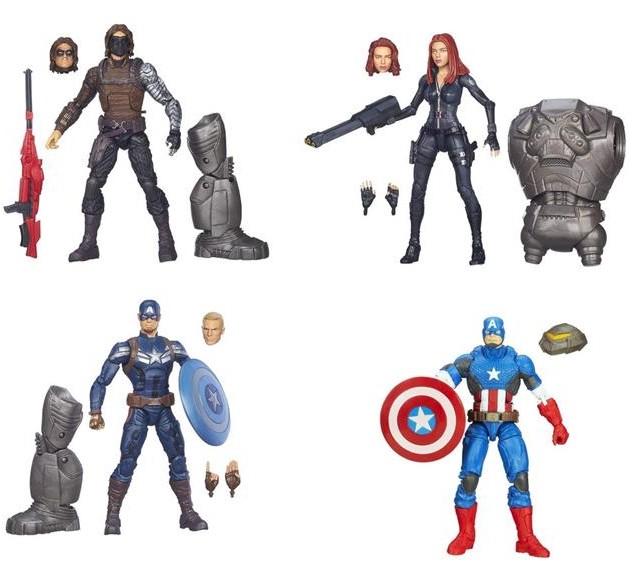 Ever since some genius at Hasbro decided that the 6″ Black Widow Marvel Legends figure should be packed at one-per-case in the initial shipments of Captain America The Winter Soldier Marvel Legends cases, securing a Black Widow (or two) has been a source of constant anxiety for collectors. I do at least two dozen toy runs a week, and I've yet to come across a ML Black Widow action figure at retail myself.
Several weeks ago, one online retailer broke news about a new revision case assortment of 6″ Marvel Legends Captain America: The Winter Soldier action figures that would be even-packed with two each of Black Widow, The Winter Soldier, Stealth Suit Captain America and Marvel NOW! Captain America.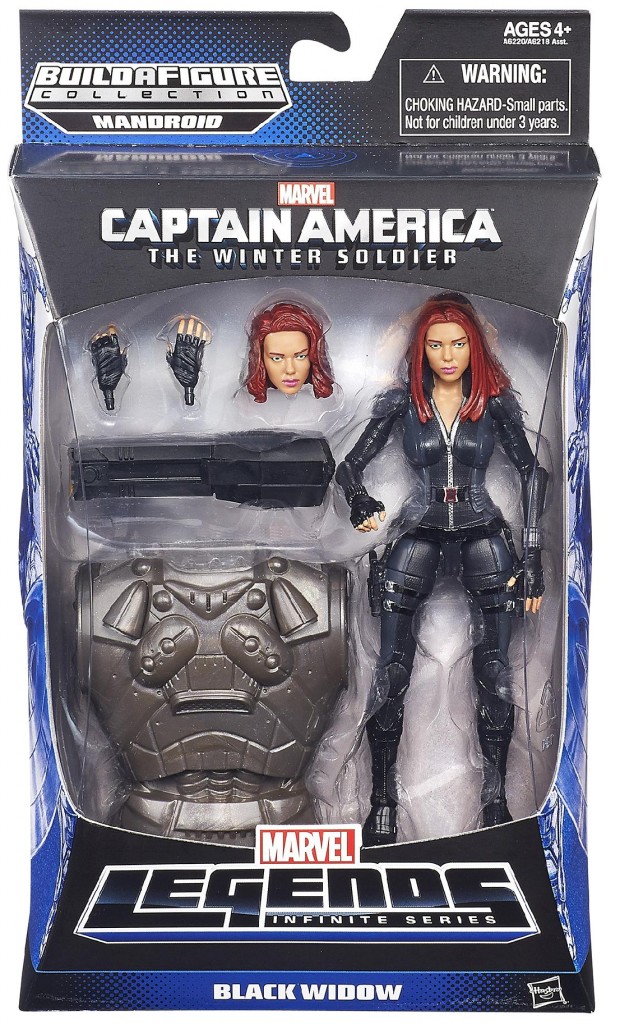 I didn't post anything about that "news" at the time, as Hasbro hadn't confirmed the assortment and wasn't officially allowing retailers to take orders for it. That changed tonight, and collectors having a tough time finding the hot Winter Soldier movie figures can rejoice.
Even the Marvel Legends Marvel NOW! Captain America figure will be a welcome inclusion for many fans, as that figure hasn't shipped recently and contains the must-have Build-A-Figure Mandroid Head. Yes, for once there's a figure of Captain America himself that collectors actually want to see repacked–it's a miracle!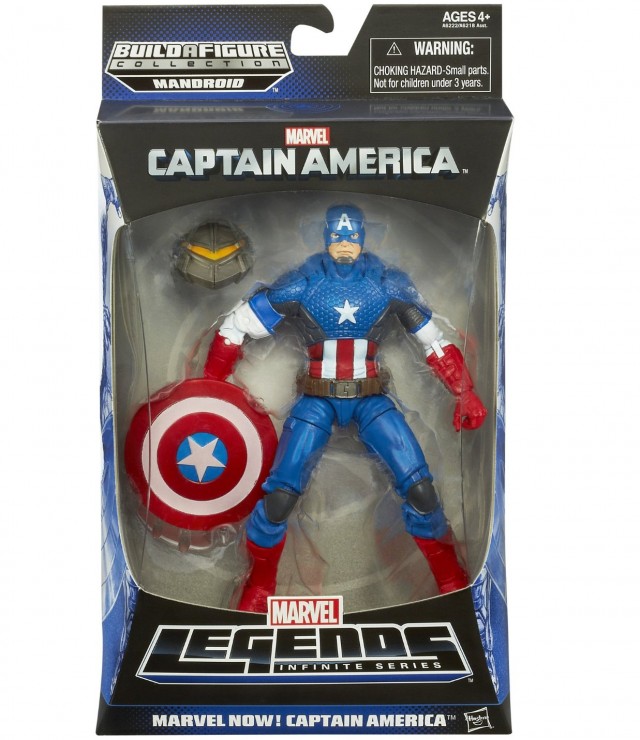 Sets of the three movie figures (including Black Widow) and Marvel NOW Captain America are now available for pre-order, and are expected to ship out by June 2014. Considering Black Widow alone has been selling frequently for $60 to $80 over the course of the past month, I'll be very satisfied to get all four of these figures for about eighty bucks.
What do you think of Hasbro's new Marvel Legends Captain America Winter Soldier case revision, Marvel fans? Is this the case-pack Hasbro should have been shipping all along once the Winter Soldier movie hit theaters, or would you have rather seen a different revision getting the AIM Trooper and Hydra Soldier figures back into the mix instead?