This week has been a bit of a snooze-fest as far as Hasbro Marvel Legends news goes, but just in time to close out the week, we've got our very first look at the final packaged exclusive two-pack coming to Toys R Us stores this spring: it's the 2017 Marvel Legends Mary Jane Watson and All-New All-Different Spider-Man figures box set!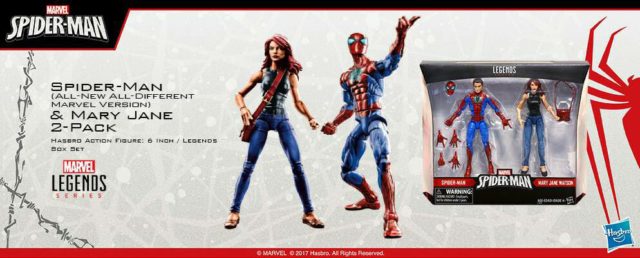 At San Diego Comic-Con 2016, Hasbro gave us a quick slideshow teaser image of an in-development Mary Jane Marvel Legends figure scheduled for this year. And at last month's New York Toy Fair 2017, Hasbro finally fully-revealed
the 6″ Mary Jane figure and the All-New All-Different Spider-Man Marvel Legends figure
that she would be sold alongside (as well as a ton of other new exclusives)!
I figured there was a chance that that would be all we'd see of this Toys R Us Exclusive two pack until it began shipping to stores, but thanks to the Marvel Figures Custom Taiwan Facebook Page, we now get our first good look at the final packaged set and the accessories that come with the one-time married couple!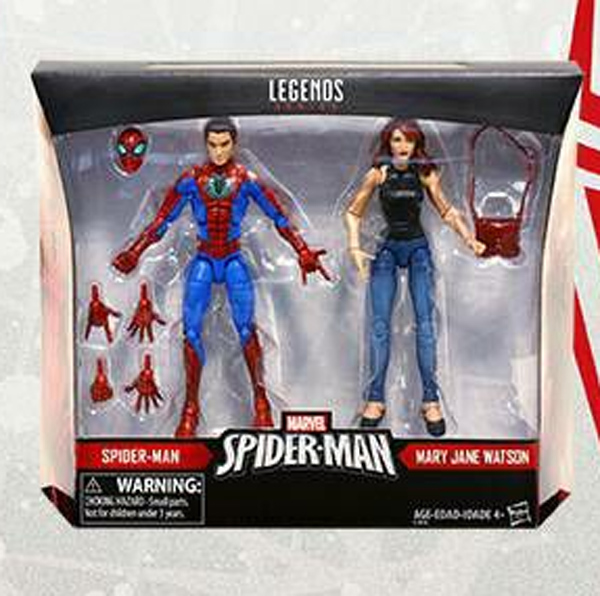 The one available image of the packaged box set was a wee bit small, so I increased the size so that we could clearly see what this pack comes with. Not surprisingly, the 6″ Marvel Legends Mary Jane figure only comes with one accessory: a purse. Mary Jane shouldn't be wielding any nunchuks or anything, so that's just fine with me.
Meanwhile, the ANAD Spider-Man Marvel Legends six inch figure will come with a new Peter Park head sculpt, along with a masked head and three pairs of hands (fists, web-shooting and wall-crawling).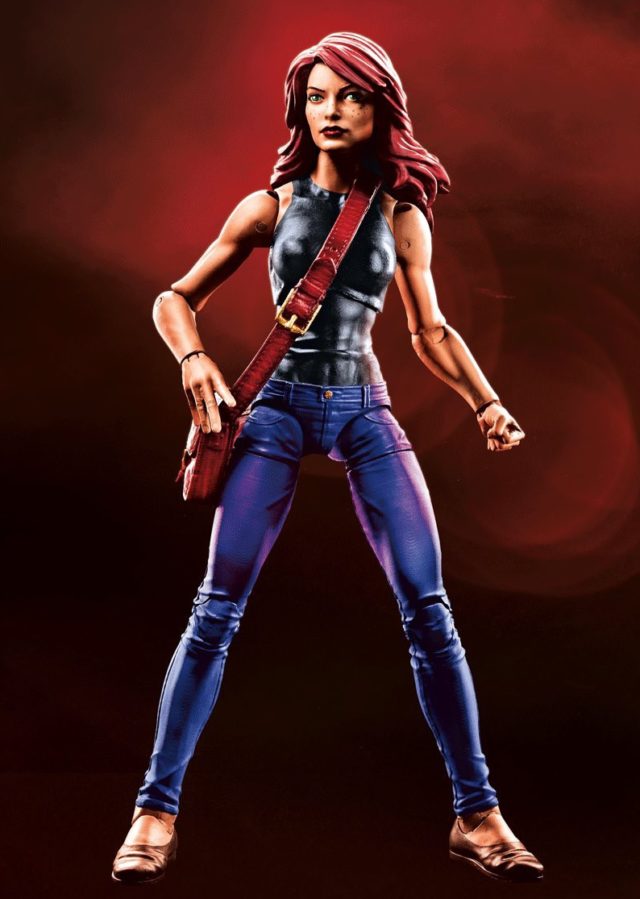 Mary Jane Watson looks pretty much exactly like the official image that Hasbro showed off during Toy Fair last month–and that's a great thing, because that prototype looks basically perfect. Assuming the actual production figure is as high-quality, I'll be thrilled.
Marvel Legends All-New All-Different Spider-Man also looks to be practically perfect in every way, with the glowing green energy from his high-tech suit much better represented on this figure than that awful Big-Time Spider-Man that we got back in 2012 (barf).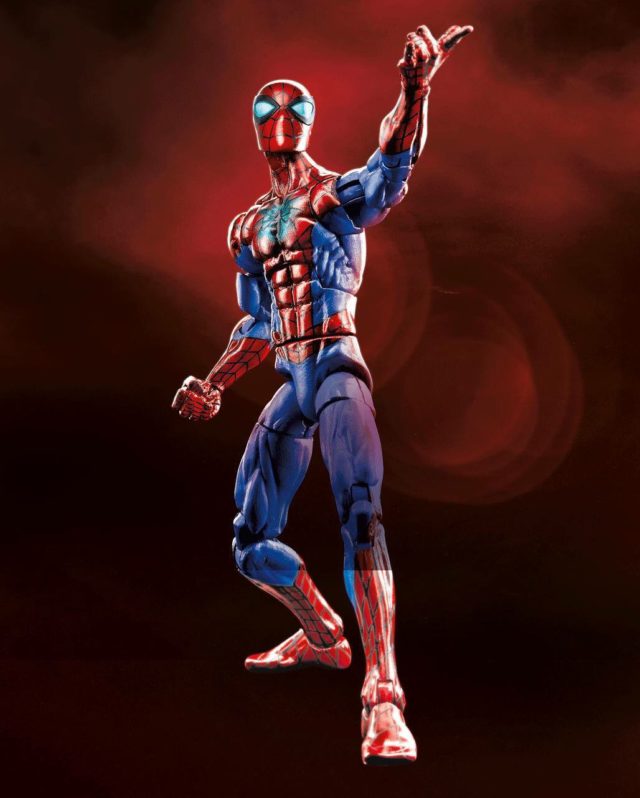 The Marvel Legends Spider-Man & Mary Jane two-pack is a Toys R Us Exclusive, and is expected to be released in the United States this spring. I'll send out an update to the Marvel Toy News Facebook and Twitter Feed once this set is spotted in stores or goes up for order online, so stay tuned to our social media if you're on the hunt for what's likely to be the only comic-based Mary Jane figure we get for another decade.
Now that you've seen the accessories and packaging for the final figures, have you made up your minds on this Spider-Man and Mary Jane Marvel Legends set, Marvel collectors? Is this set going to be on your shopping list in the next few months, or are you satisfied with your Spidey Legends collection being comic-based Mary Jane-less?