Although he's easily in the popularity  upper-echelon of characters in the Marvel Cinematic Universe, because of his immense size, movie Hulk doesn't tend to get as much merchandising as Captain America or Iron Man or even Thor. But after three years of teases, NECA Toys is finally giving the big green guy the quarter-scale figure treatment: the long-awaited 24″ Hulk NECA figure was revealed at SDCC 2015!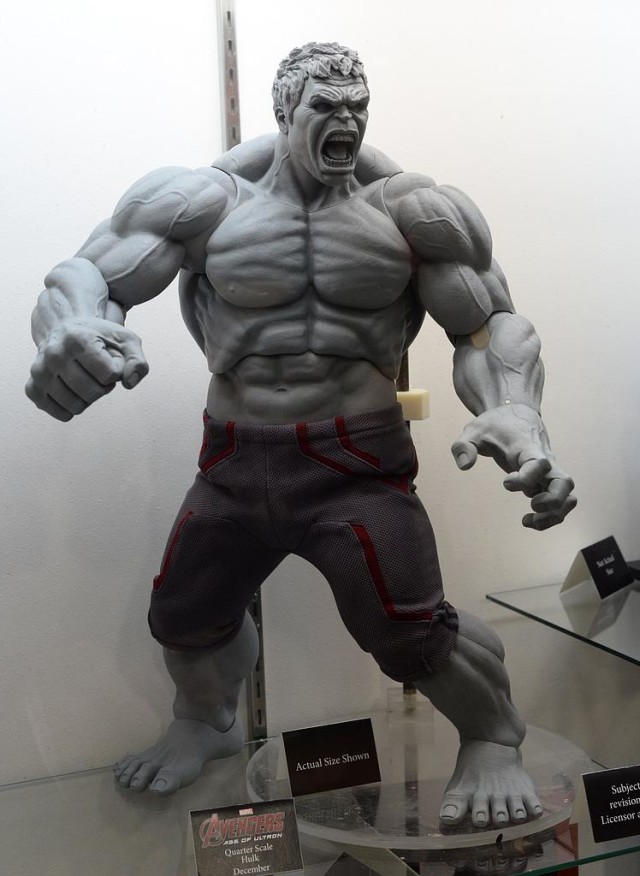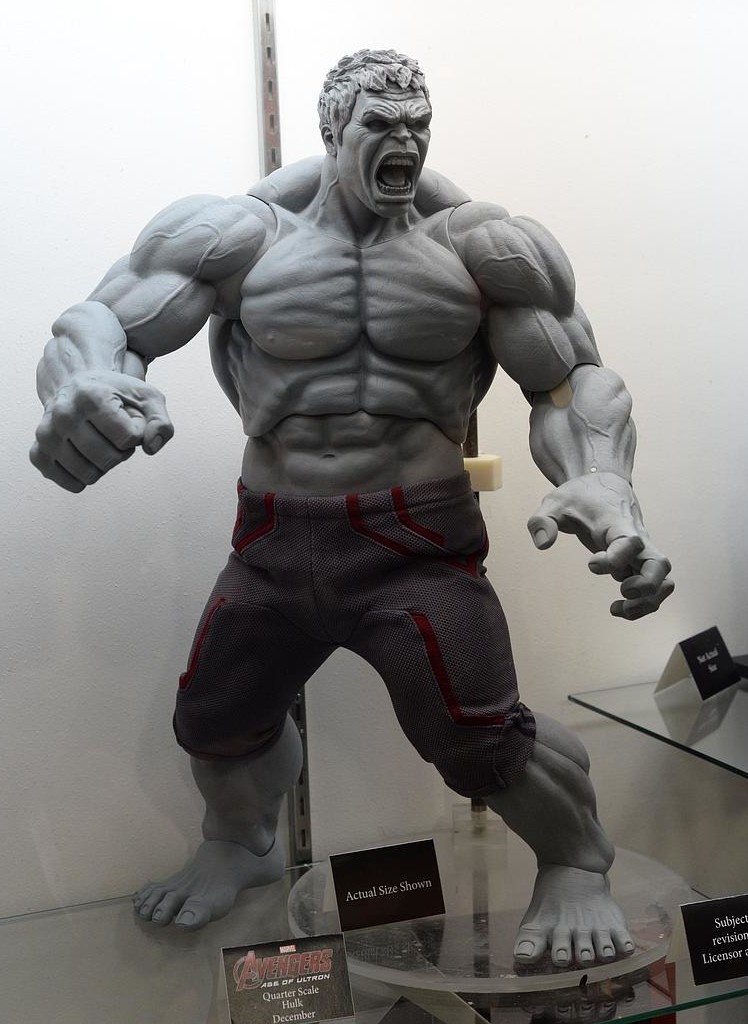 It was just a few weeks ago that I was talking about projects like the Hot Toys Pepper Potts that had been delayed and in-development for so long that I assumed they were never going to happen. But despite an inordinately long wait, Pepper Potts was finally revealed to collectors last month and currently in the production pipeline.
And in addition to Pepper, another one of these delayed projects is coming our way at last–the two-foot tall quarter-scale NECA Hulk figure that they've been talking about releasing ever since the box office release of the first Avengers movie!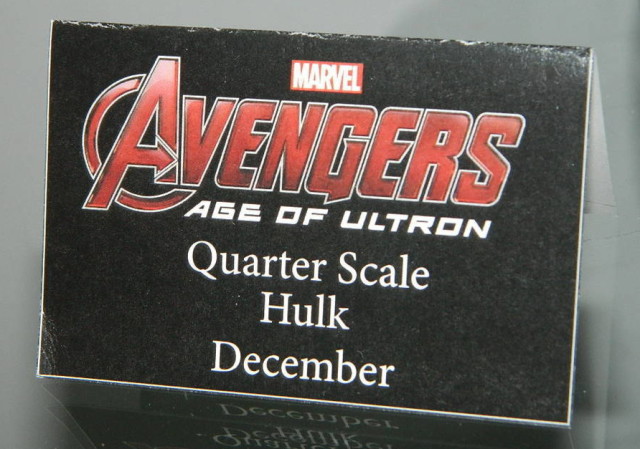 NECA Toys is a popular choice with many collectors, as they regularly release 1:4 figures with great sculpts for super-low prices–usually $100 or less. While the paint jobs on their figures are often awful (sorry), a lot of collectors are happy enough to add the value-priced 18″ figures to their collections anyway (and oftentimes repaint them).
While we can't tell how good the paint will end up being on the 2′ NECA Hulk 1/4 figure (it was shown unpainted at San Diego Comic-Con 2015 last month), we can see that the fierce, roaring head sculpt is absolutely awesome.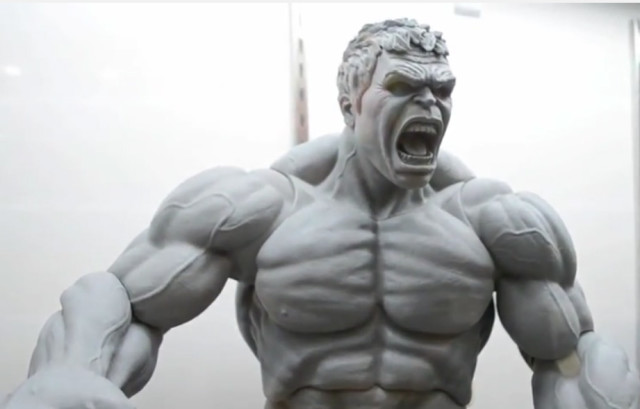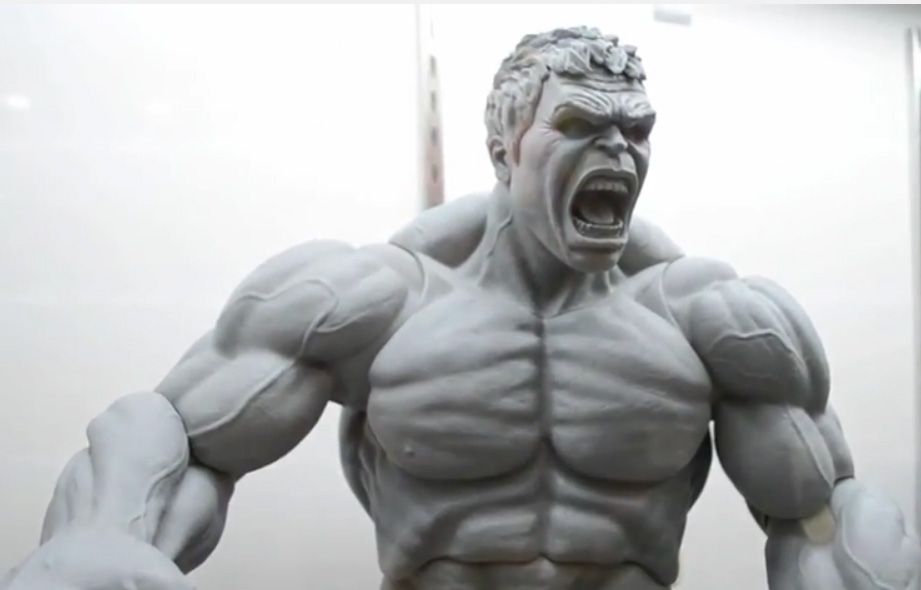 I don't know that I necessarily prefer this Quarter Scale Hulk head sculpt over the new 1/6 Hot Toys' Hulk heads, but I do know that it is a different and great-looking alternative expression. Let's hope that the paintwork on this head doesn't end up ruining what's otherwise an exemplary portrait.
Like a lot of fans, I'm not in love with the stretchy yoga pants that Hulk wore in Age of Ultron. That said, I think NECA has done a fantastic job of recreating the pants as soft goods for this humongous figure–they look nearly as good as the Hot Toys Hulk pants to me (which is pretty good, as NECA isn't exactly known for their quarter-scale soft goods).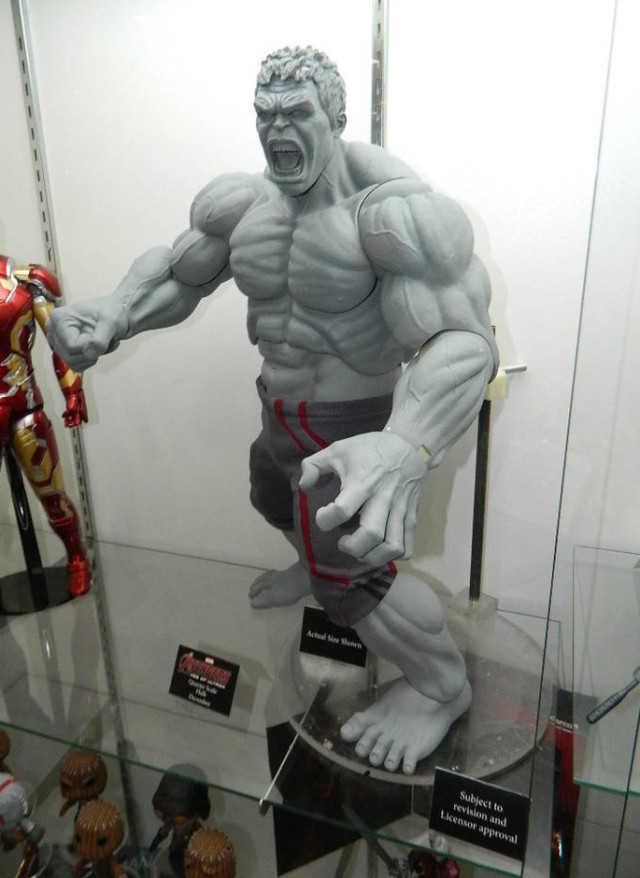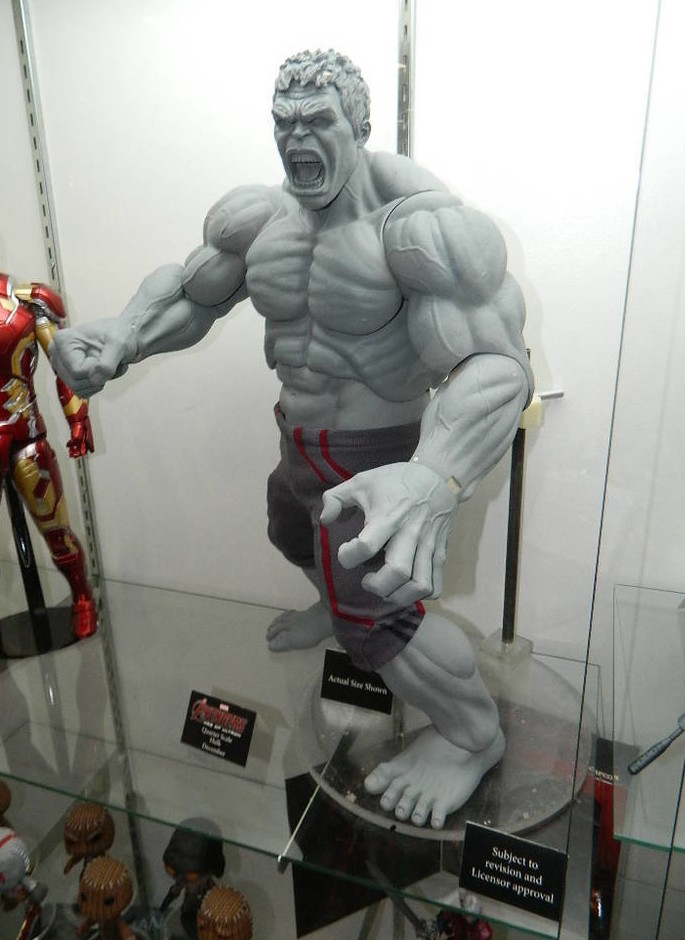 But there is a dark cloud in front of the resplendent sun that is this NECA Hulk 24″ figure, and that cloud is an unexpected one: the price-tag. Fans had been expecting the price-point on this Hulk to be somewhere in the ballpark of the pricing for the other NECA Avengers 1/4 Scale Figures, putting it at somewhere between $100-$150.
But at SDCC 2015, NECA said that it looked more likely that the Hulk NECA 1/4 figure looked more likely to be on-track for an MSRP of $300–around triple the cost of a usual 18″ NECA Toys Marvel figure. That's definitely a pretty harsh price-tag jump, and one that would likely have many potential buyers opting for the AOU Hot Toys Hulk instead.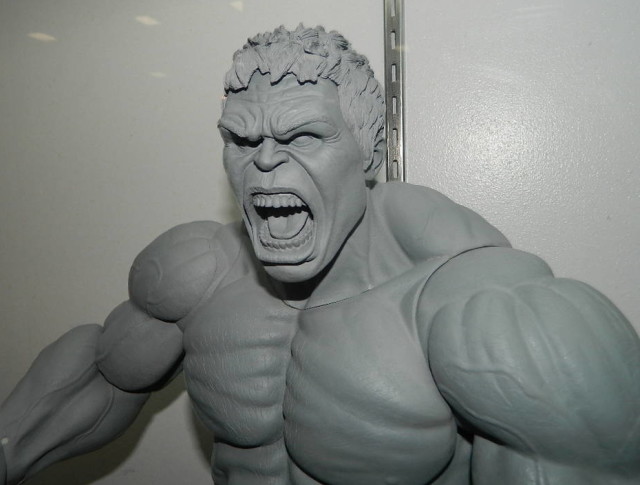 The NECA Avengers Age of Ultron Hulk figure should be available for pre-order later this summer, and is expected to ship in December 2015. However, for a figure with this much girth and sculpting detail, I wouldn't be surprised if Hulk slips back a month or two into 2016. I'll post an update here and on the MTN Facebook Page once Hulk officially goes up for sale.
What do you think of the long-awaited NECA Toys Hulk figure, Marvel collectors? Are you interested in this gargantuan two-foot tall Hulk figure–and if so, would you still be interested if he retailed for $300?