I was about to officially close the book on my New York Comic Con 2016 coverage when I realized there was one booth I had taken a bunch of photos at and not talked about yet. These items are quite a bit pricier than the usual "Marvel toys" I talk about here because they're the highest of high-end MCU collectibles–the eFX Collectibles Marvel movie prop replicas!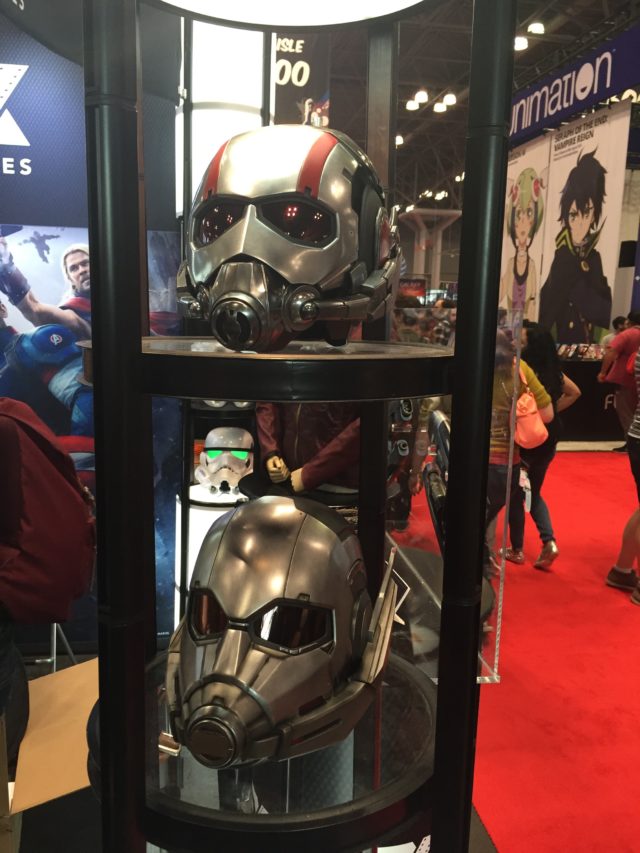 I don't talk about eFX Collectibles here on Marvel Toy News very often for a couple of primary reasons, which are 1) they release new Marvel prop replicas
very
infrequently; and 2) I tend to spend my collecting dollars on action figures and statues and not prop replicas (barring Hasbro's awesome new line of Marvel Legends prop replicas,
like the Metal Captain America shield shipping this weekend!
).
Even so, it's always neat to check out the movie replicas that are available when given the opportunity, so I snapped some photos of all the Marvel collectibles eFX brought along to NYCC 2016 last week.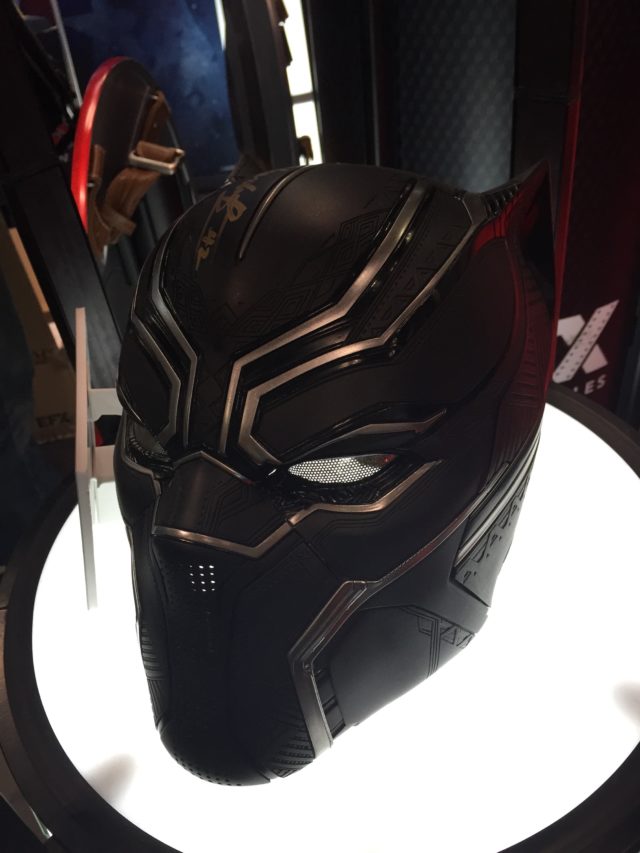 The items on display that caught my eye more than anything else were the two Ant-Man helmet prop replicas (one from the Ant-Man movie and one from Captain America: Civil War) and the Black Panther helmet.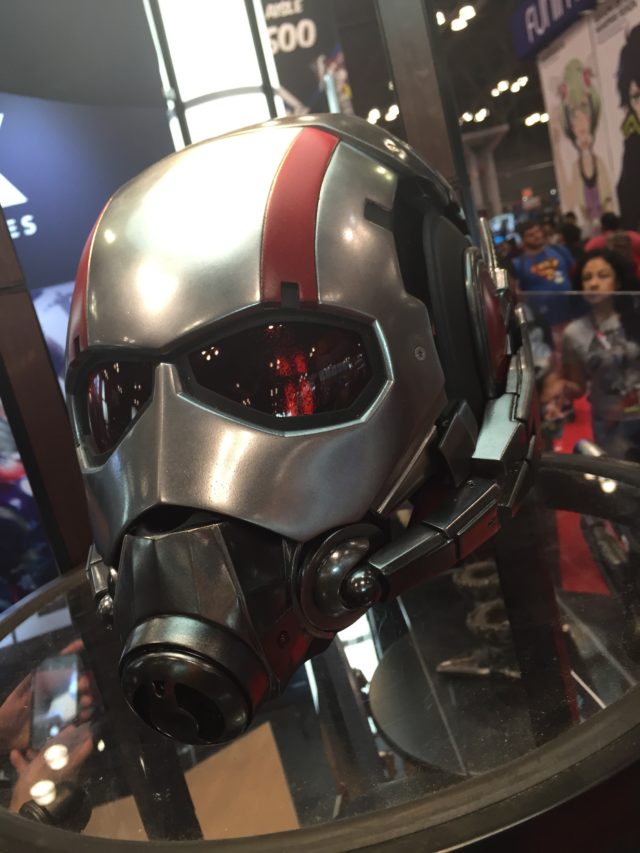 I didn't have an opportunity to talk with the eFX reps at the show, nor could I find any information on their website about when or if these helmets will actually be produced, but I sure hope these do get released. Beautiful items!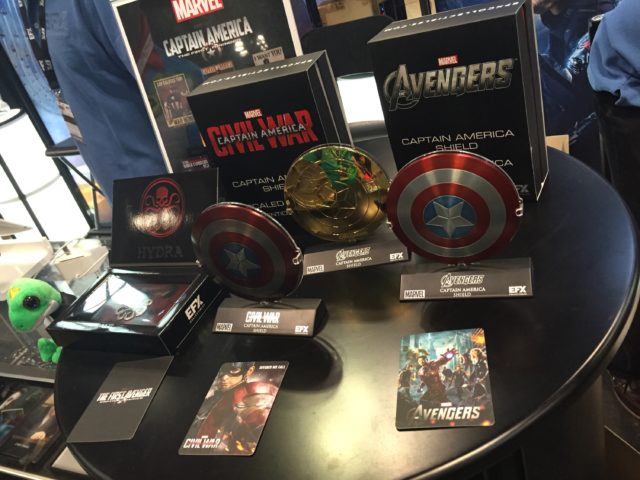 eFX also had a variety of Captain America shields on display at the show, including the new 1:6 scale shields. While the Avengers 1:6 shield is up for pre-order right now, the cool gold chrome shield and the Civil War version on display aren't yet available.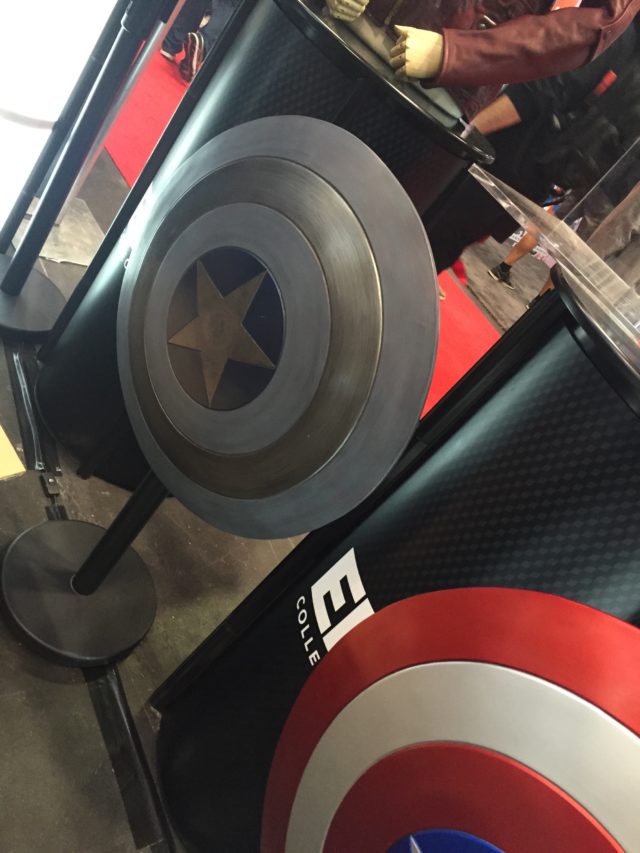 The 1:1 Captain America shield replicas from eFX are long, long sold out, but it's always fun to see them in person. I dig that blue shield, regardless of how much it was (or wasn't) in Captain America: The Winter Soldier.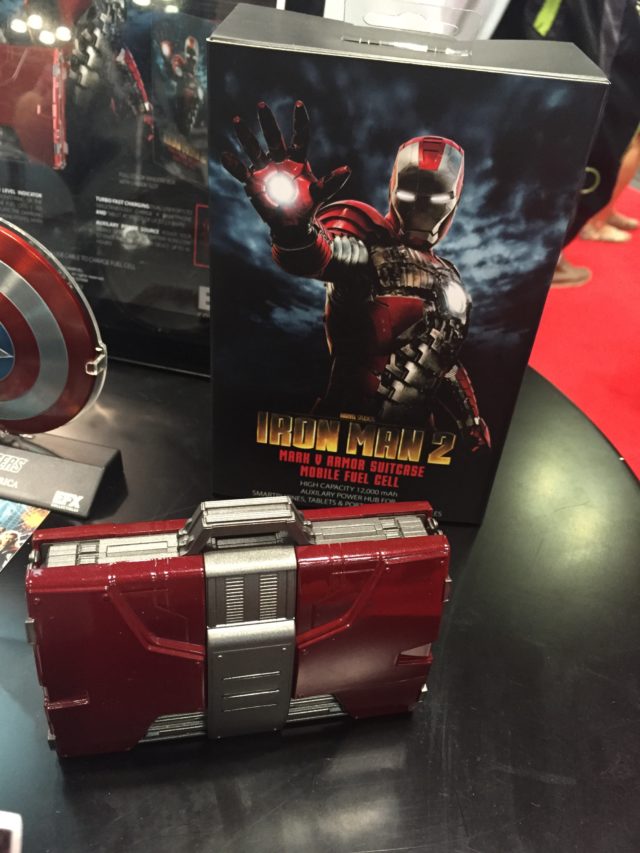 The Iron Man Mark V Suitcase Fuel Cell (external charger) made an appearance at the booth with a special discount, but $79 is still more than I want to pay for an external battery for my phone (even if it is a really cool battery).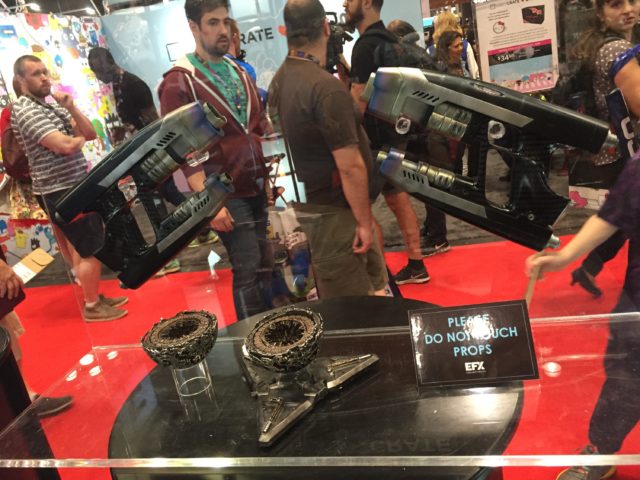 The Marvel half of the booth (the rest was composed of Star-Lord props) was rounded out by a variety of eFX Guardians of the Galaxy Star-Lord related goods, including replicas of his helmet, blasters, jacket and The Orb.
The eFX website seems to indicate that Star-Lord's jacket is due out this winter, though it's unavailable there and I couldn't find any sites actually taking orders for it. I'll have to keep my eye open for this, as it's genuinely the eFX collectible that I'm most likely to buy (and use!).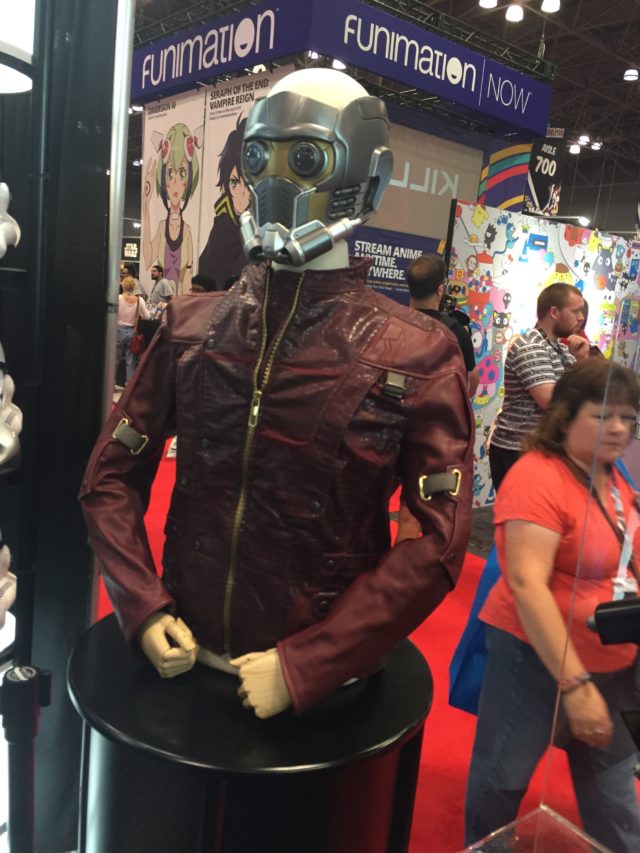 Marvel eFX Collectibles are available online from BBTS and other specialty retailers, although there are very few items for sale at the present time. I'd love to see many of the items displayed at NYCC 2016 produced sometime soon, and I'll update when (if) they ever get solcited for order.
Are there any eFX collectors out there who want to chime in with their expert knowledge on their Marvel line? Do you think eFX's prop replicas are worth the big bucks they cost (and the long wait to get them)?