Kotobukiya made Marvel fans salivate at the start of this week when they revealed the Adi Granov full-color concept art posted for the Kotobukiya ARTFX+ Marvel NOW! Avengers statues lineup. That tease has now paid off in dividends, as Kotobukiya has shown off half of the lineup for their comic-based Marvel NOW! Avengers ArtFX+ line at SDCC 2013: Captain America, Black Widow and the Hulk 1/10 scale statues!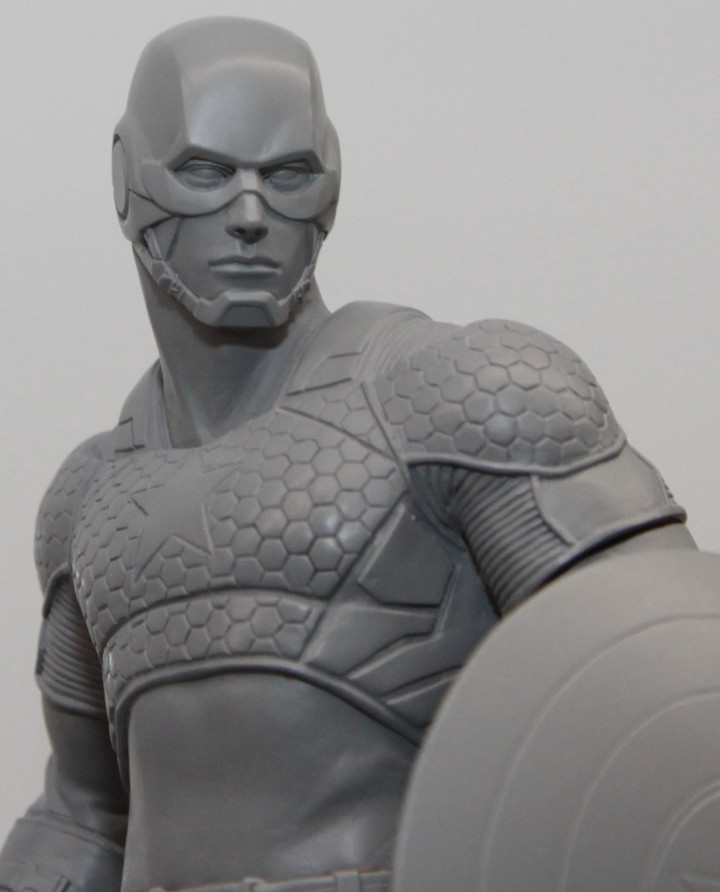 When Kotobukiya revealed the concept art for the Avengers Marvel NOW! ArtFX+ statues this week, they definitely won a ton of good will and interest from me. I've never been an ardent Kotobukiya collector (particularly because the Bishoujo line has always creeped me out a bit), but when they made their intent clear to make a line of 1/10 statues based upon the Avengers' looks from the current Marvel NOW! comic books? Count me in!
The Marvel NOW! Hawkeye comic is among my absolute favorite series that Marvel Comics is publishing right now, so getting a 1/10 Hawkeye statue in his attire from that series is a very welcome treat. I know that the Marvel NOW Iron Man black and gold armor isn't everyone's favorite color combination for Iron Man, but I'm a pretty big fan of Tony Stark wearing (or not wearing, if you're reading the comics) some new armor that isn't red and gold for a change. Can't wait to get either of those!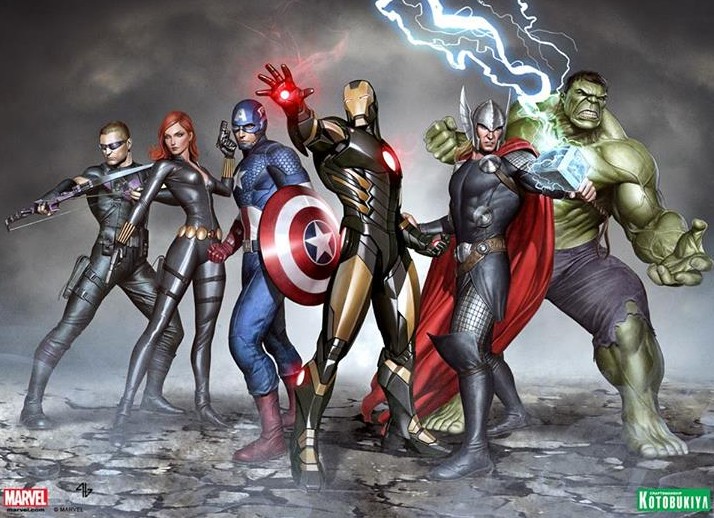 Of course, we're all going to have to wait a bit longer for Iron Man and Hawkeye, as they're not included in the first half of the Avengers NOW ArtFX+ release schedule. Instead, we saw the first three 1/10 figures displayed at San Diego Comic Con 2013 this weekend…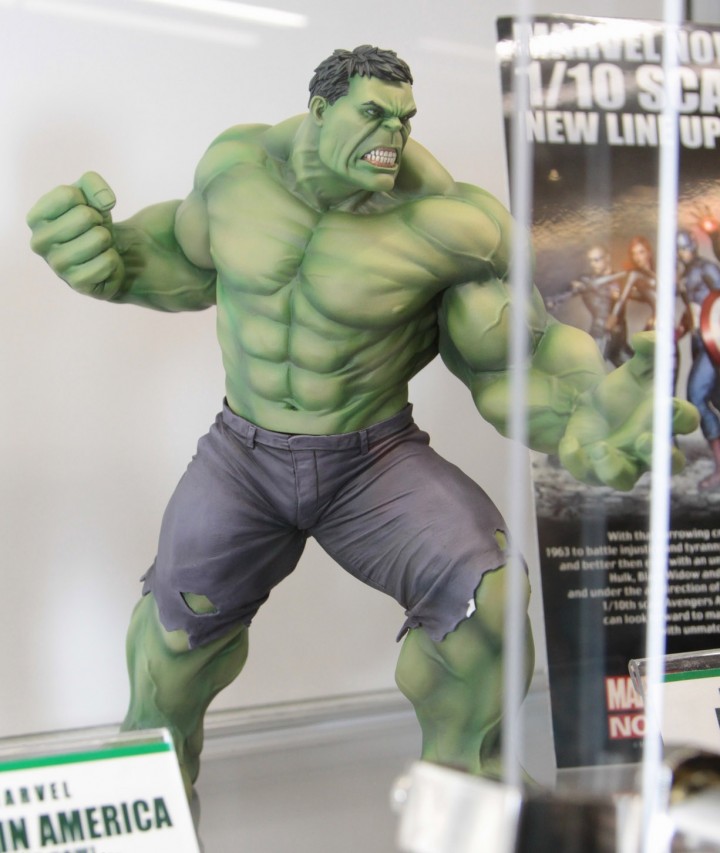 The only painted prototype that Kotobukiya brought to the 2013 SDCC is the Marvel NOW Hulk statue. This is probably my least favorite of the six designs for this Marvel NOW Kotobukiya lineup, as it feels more like a classic Hulk than a modern Hulk based on his current "Indestructible Hulk" comic book series.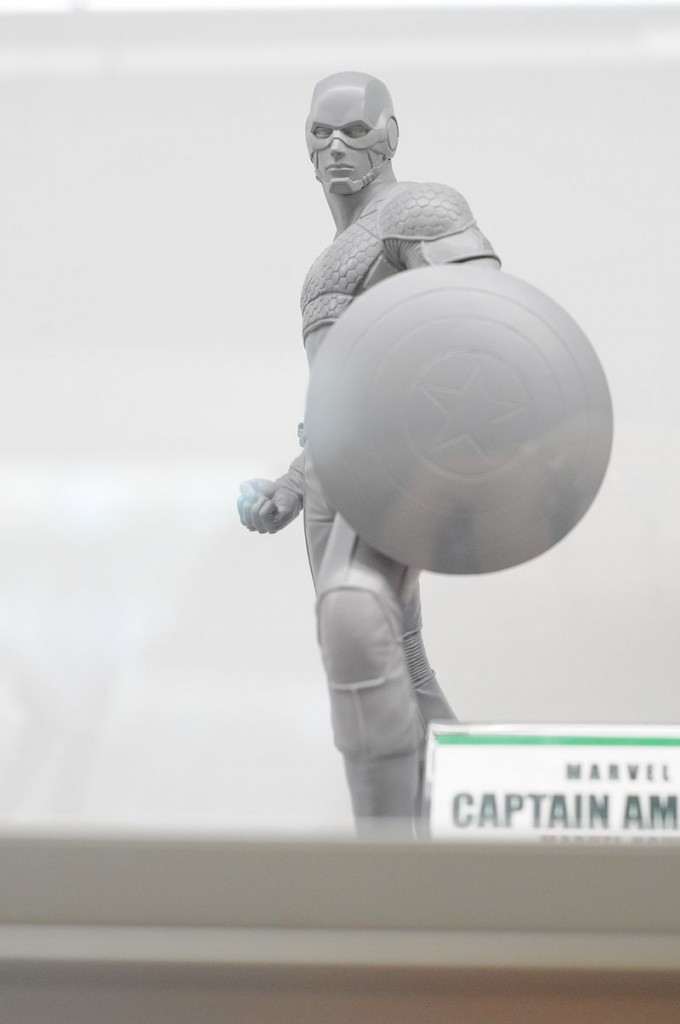 Luckily, I think the two unpainted Kotobukiya Marvel NOW Avengers statues on display are fantastic. The current Marvel NOW Captain America figure looks like it was made to be made into a 1/10 statue, and is set to be the first statue of Captain America I ever buy (other than the Hot Toys Captain America figures, I own zero high-end Captain America items whatsoever).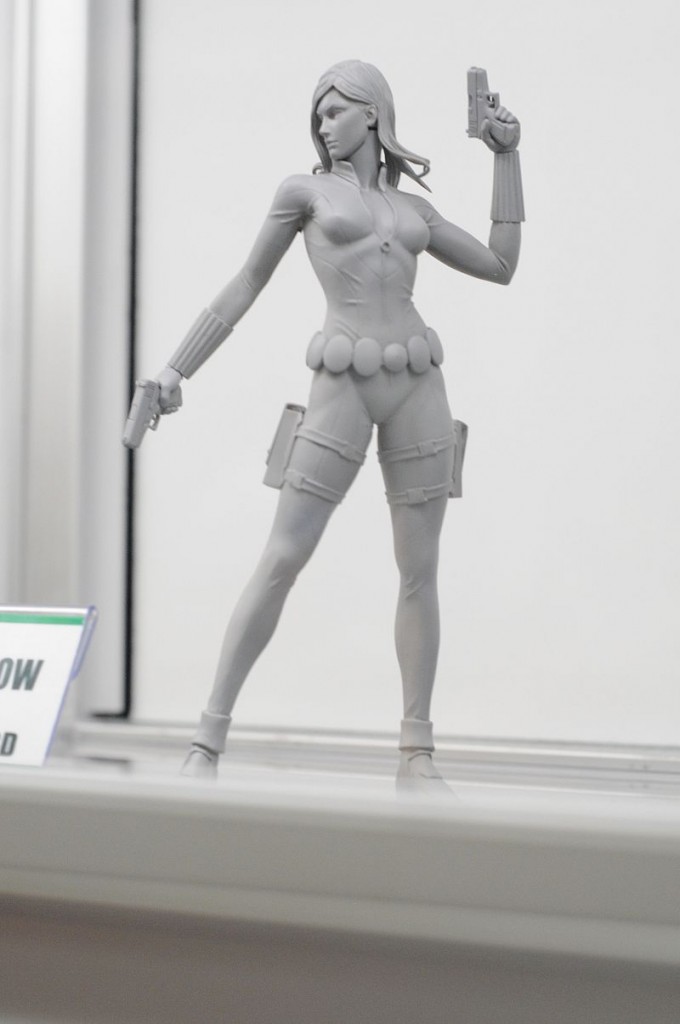 Finally, we've got the Black Widow ArtFX+ statue! I think it's amazing that we live in a day and time when we're getting Black Widow high-end collectibles released regularly. This doesn't look nearly as nice as the Sideshow Premium Format Black Widow coming out next year, but it's also likely to cost one-third of the price of the Black Widow Premium Format figure.
The Marvel NOW Kotobukiya Avengers ArtFX+ line is set to start arriving in early 2014. I'll post more news and information on the series as Kotobukiya gets further along in the development cycle for the series.