Hasbro hit home run after home run today with their SDCC 2016 reveals, but there's one Marvel Legends 6″ figure wave that's not getting quite as much love as the others. Hasbro unveiled the second half of their Doctor Strange Marvel Legends series today, with movie and comic-based Doctor Strange figures and the first-ever major Mordo figure! Does this wave deserve more fanfare than it's gotten so far?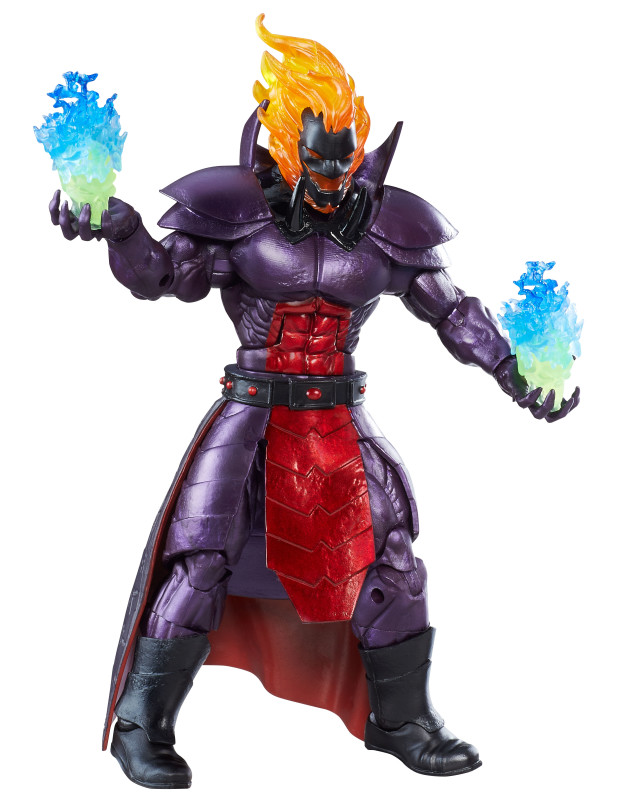 At New York Toy Fair 2016, Hasbro debuted half of the Marvel Legends Doctor Strange Series of figures. Five months and a few days later, it's finally time to see the remaining three figures (with possibly one more still remaining)!
We saw the Dormammu Build-A-Figure at Toy Fair, so there's really no surprises with it. It looked great the Comic Con exclusive set last year, and it still does look great this year (with a new skull color).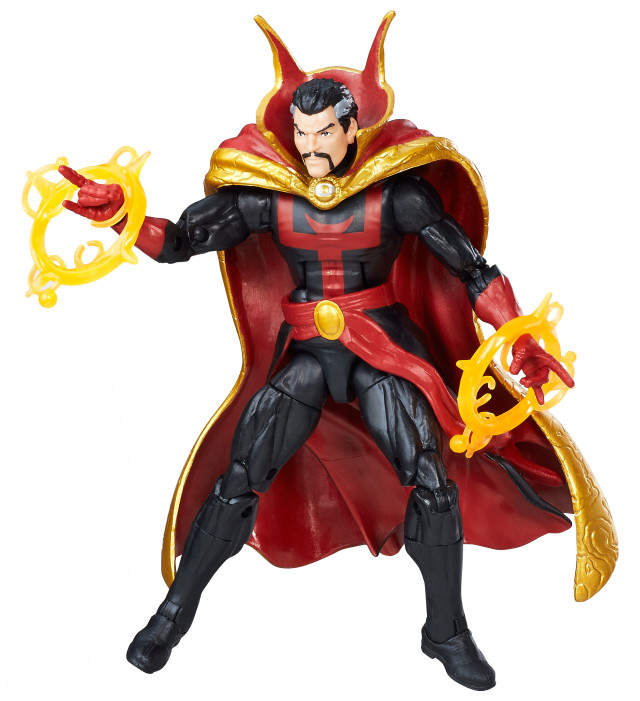 I was shocked and disappointed to see the comic-based Doctor Strange figure developed for this series. It's not as bad as I've seen some collectors say–there's more of a difference than just the new cape–but the figure is overall a big letdown from what most fans were expecting.
Since last year's Hulkbuster Wave Doctor Strange, Hasbro has removed the sculpted gloves from that figure (unfortunately), changed the magic effects pieces to yellow, and used a much brighter red on Stephen's costume.
Unfortunately, I think this is a case where the "improvements" actually made the figure look worse than the old version, but that's just me. If you still need a Sheriff Strange figure, I guess this guy will suffice.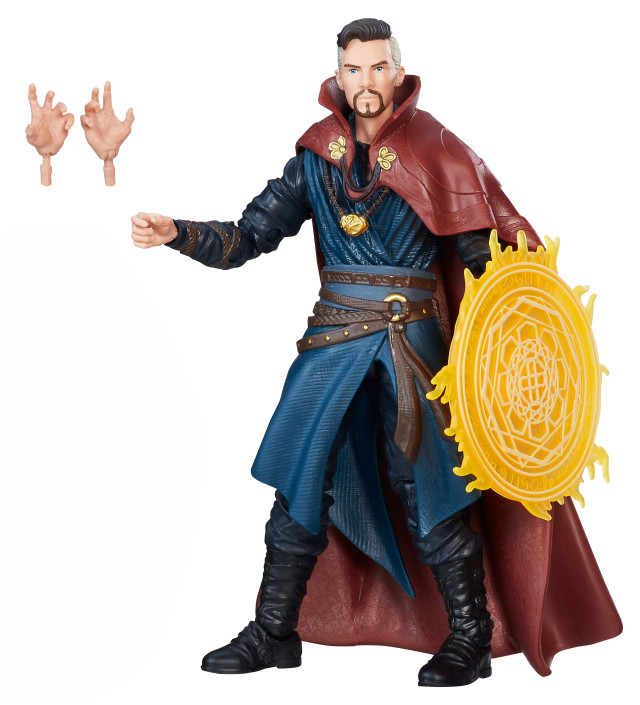 The Benedict Cumberbatch Doctor Strange Marvel Legends 6″ figure made its public debut today as well, and unlike the comic version, this MCU figure looks amazing! 
This may end up being one of the best MCU Marvel Legends movie figures that Hasbro has ever done, honestly. Great work here. I love the snap-on rune "shield".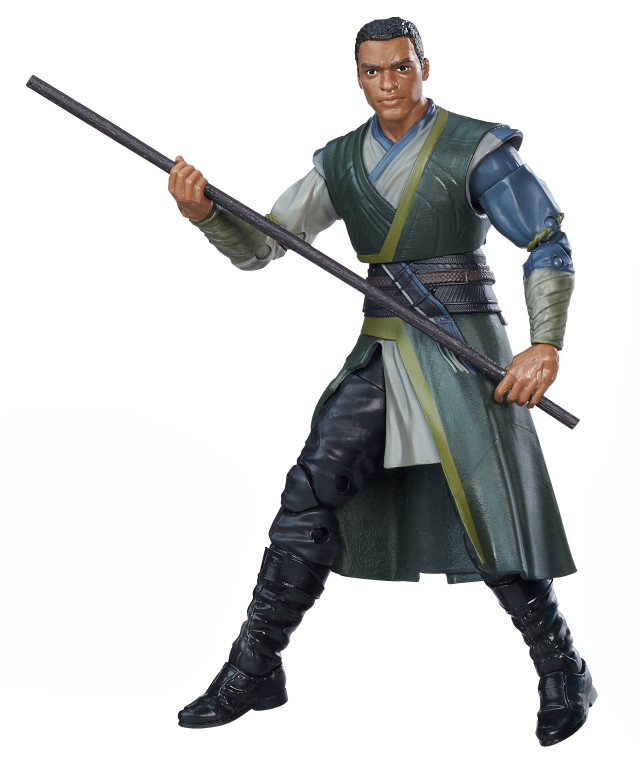 The other movie figure on this wave is Karl "Don't Call Me Baron" Mordo. I seriously thought this was a Rogue One character for a few seconds before I remembered what I was looking at.
This figure looks… okay, but unless the Doctor Strange movie is a major hit, I see this Marvel Legends Karl Mordo figure gathering dust on store shelves for quite a while.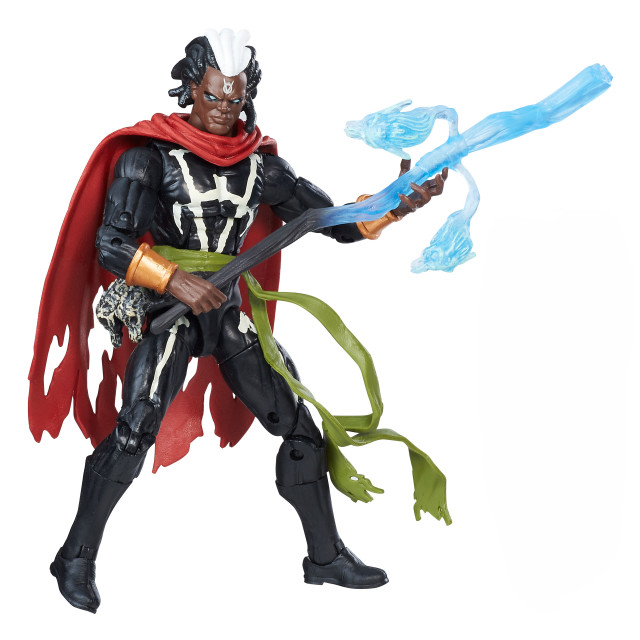 For those who missed him in last year's exclusive box set, Marvel Legends Doctor Voodoo (AKA Brother Voodoo) makes a triumphant return in this series as well!
Doctor Voodoo may have built up a larger fan base with his sizable role in the Uncanny Avengers comic book over the last year, so I'm glad to see this figure being made more widely available to collectors (though I'd have far preferred Magik get this treatment, honestly).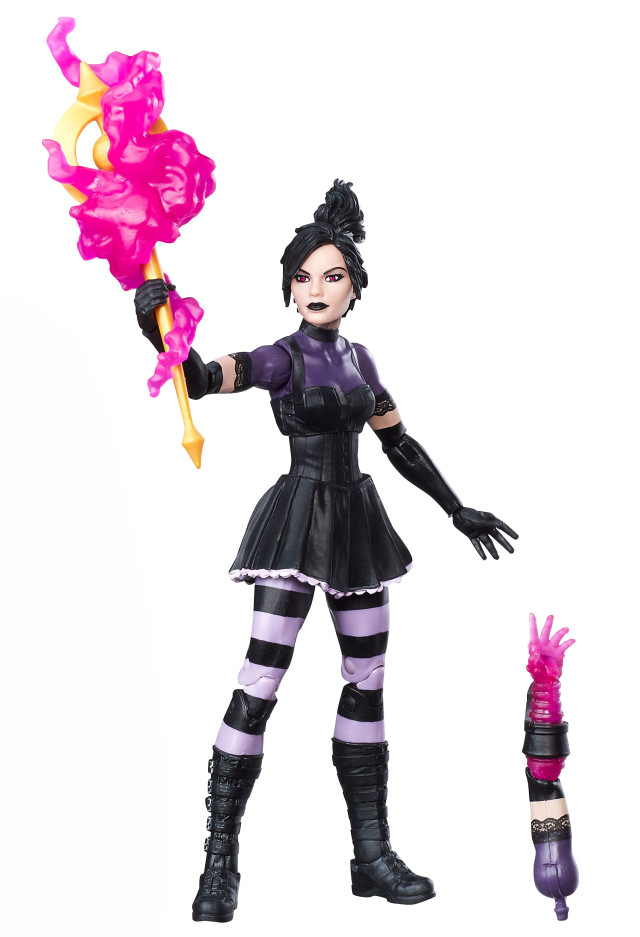 The other two figures confirmed for this series and previously shown at NY Toy Fair are Nico Minoru (bringing us one step closer to a complete A-Force!) and a new green costume Iron Fist.
Both of these figures look terrific, with Marvel Legends Nico being my favorite overall figure in this wave and the Iron Fist being a big improvement over last year's (years-long delayed) white costume version. And hey–this time, Hasbro even remembered to include an effects piece for Iron Fist's iron fist!
A UPC code also exists already for an Enchantress figure in this wave, which means that those not at SDCC will more than likely be getting another crack at Amora within the next year, whether it's in this wave or elsewhere.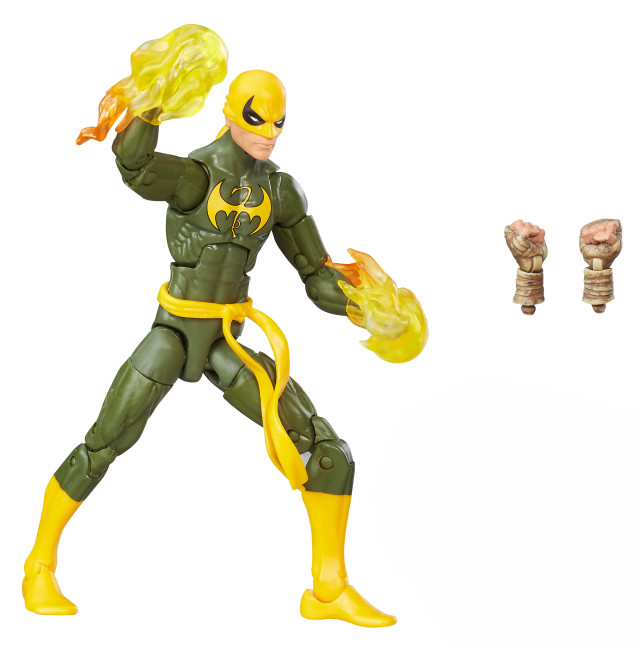 I'll be continuing posting Marvel toy news from San Diego Comic-Con 2016 all week and weekend long, so stay tuned to the Marvel Toy News Twitter and Facebook Page for updates all Comic-Con long (and then some)!
What do you think of the full Marvel Legends Dormammu Series wave? Will you be buying every figure to build Dormammu, picking out a few of your favorites, or passing on this wave of largely reused figures altogether?