As part of the deluge of photos of upcoming Marvel Legends exclusives that leaked out a few weeks ago, we got our first look at a  previously unannounced 12″ Daredevil figure. At the time, it seemed pretty likely where this specially-packaged DD was going to be released, but we didn't quite know for certain. But now… we do! Today, Hasbro has officially announced their first Marvel SDCC 2017 Exclusive: Marvel Legends 12″ Daredevil!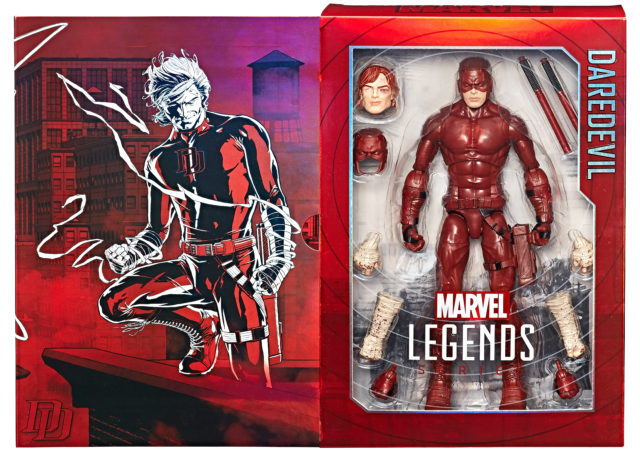 The (devil) cat was pretty much out of the bag once photos of a 12″ Marvel Legends Daredevil hit the Internet a few weeks back, but there's something to be said for confirmed information actually being released as well.
This morning, Hasbro officially announced (via Yahoo News) their first San Diego Comic Con 2017 Marvel exclusive: a 12″ comic-styled Daredevil. I've heard some early criticism from collectors about the choice of Daredevil as a limited exclusive, but personally, I think this is an outstanding selection by Hasbro.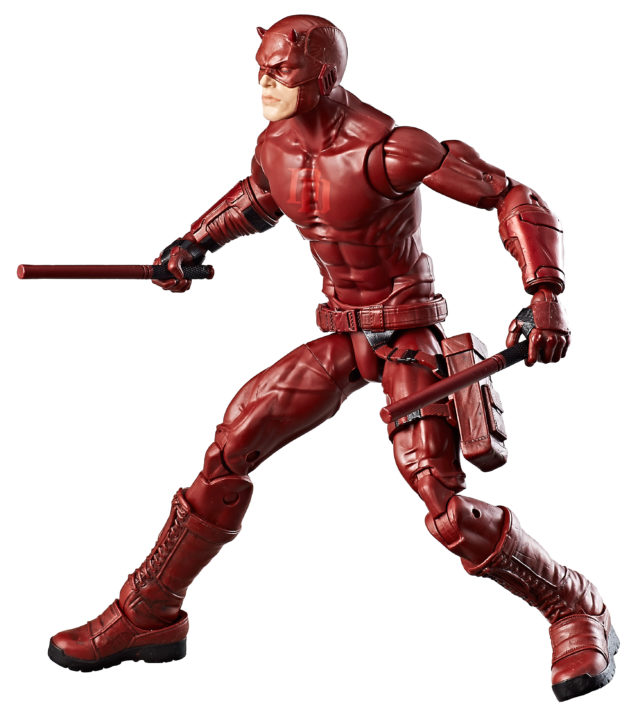 With top characters featured in movies like Iron Man and Captain America bombing at retail and being  blown out at discount prices, a comic book-based ML Daredevil figure would have little chance of being successful at mass retail.
That said, there's plenty of hardcore collectors who will want a Daredevil in this line, so I think a more limited supply of this character should do quite well for Hasbro at San Diego Comic-Con 2017.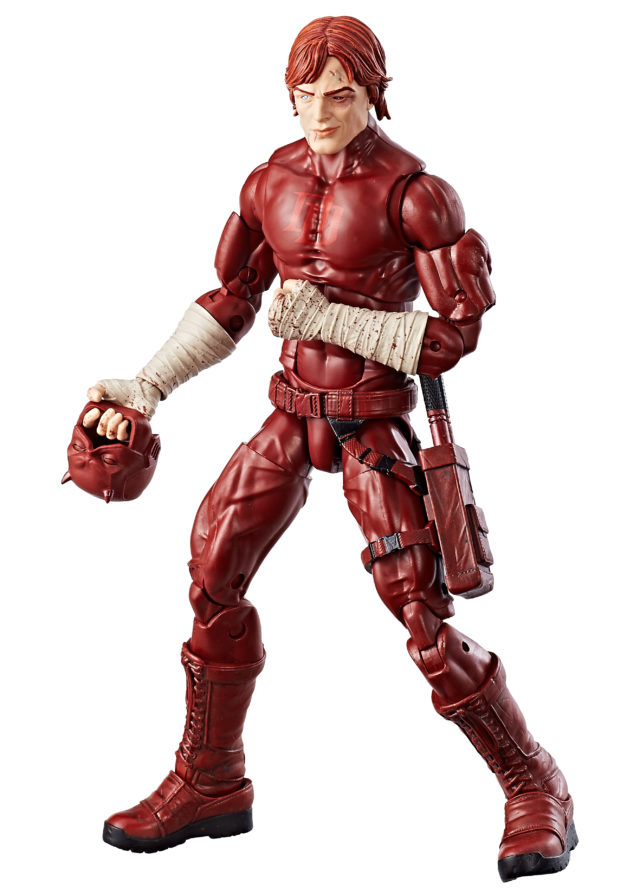 The Marvel Legends 12″ Daredevil figure itself looks quite nice, and comes with a ton of accessories, including an interchangeable Matt Murdock head, a removed Daredevil mask (and taped hand for holding it), two billy clubs (that fit in DD's holster), interchangeable fists/grabbing hands, and interchangeable taped fists.
I don't particularly love the Matt Murdock head that comes with this figure–it just doesn't look like the classic Matt Murdock depiction that I'm accustomed to at all–but I do think that the rest of the accessories packed-in with this Daredevil are pretty awesome.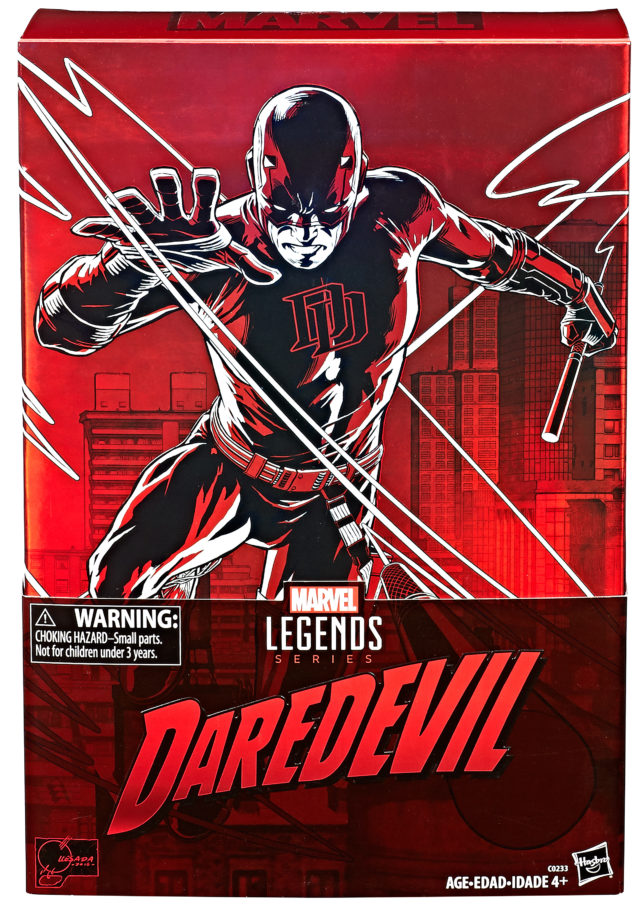 Unlike the regular releases in this line, Daredevil comes in a fancy "deluxe" box that features Joe Quesada artwork and even Braille-style writing on the back. I open all my toys, but even I have to say: this is one classy box!
The limited nature and deluxe-style packaging come at a price, though: and that price is an extra 10 bucks. The Daredevil 12″ figure will retail for $59.99 at SDCC 2017 in July, with the remaining supplies sold on Hasbro Toy Shop after the event.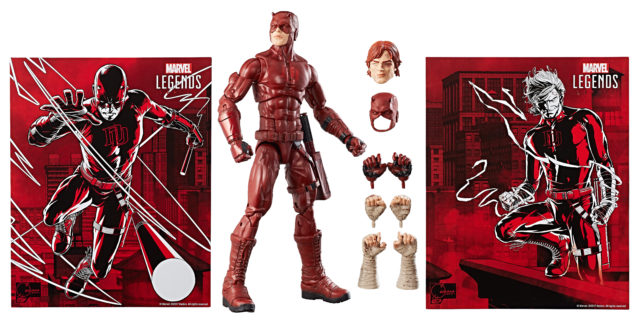 I'll send out an alert from the Marvel Toy News Facebook and Twitter Pages once the SDCC Exclusives (including the 6″ Thor set and this Daredevil) go up for sale online on the HTS website after the show.  This is the first figure in the 12″ ML series to be released as a convention exclusive, but hopefully Hasbro has accurately guessed that quantities that will be needed to meet demand for this particular exclusive release.
Who out there (besides me) is collecting the Hasbro 12″ Legends figures, and are you excited for the release of this Daredevil figure? What other non 'A-List' characters do you think would make good exclusives for the series?