The growing popularity and number of female-centric Marvel comic books over the past several years has been met with a roar of positive approval from fans, with Marvel now having a record-high 20 series with female leads in them! Women are finally getting the limelight they deserve by Marvel Comics–and now, they're getting their own Funko box! The June 2016 Marvel Collector Corps Women of Power Box is now available for order!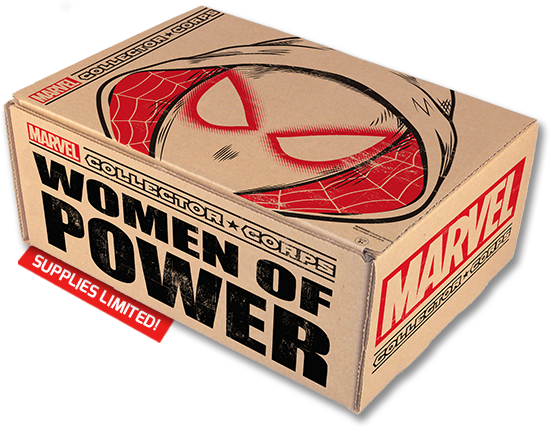 As you might expect from the editor-in-chief of Marvel Toy News, I buy a
lot
of comic books every single month. And over the past year, more of those comic books have had female leads than ever before. And I
love it. 
I like gender equality in entertainment, and I love fresh and new female-led comics. So when I heard about the MCC Women of Power Funko box coming this June, it drew a bigger smile to my face than any theme Funko has announced thus far.
As for what's going to be in this box, well… who knows? With a theme like this, the possibilities are nearly endless, but I do have some early guesses as to what we may be seeing…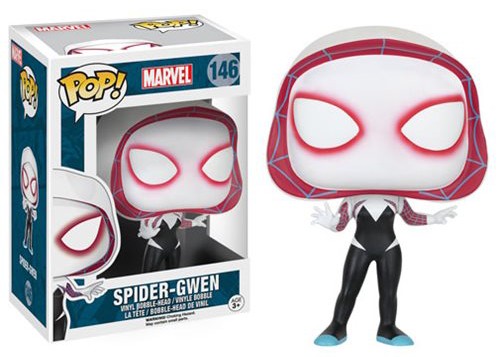 As we all know, the regular version of the Funko Spider-Gwen POP Vinyls figure is now available for order already. So obviously, that version of Gwen won't be headlining this box, even though she's on the box.
That said,  with the Spider-Gwen mold already in production, I think it'd be crazy if we didn't get a Spider-Gwen vinyl in this box. My top choice would be an exclusive Unmasked Spider-Gwen POP Vinyl, but I'd be happy with a glitter variant or even a Spider-Gwen Dorbz figure.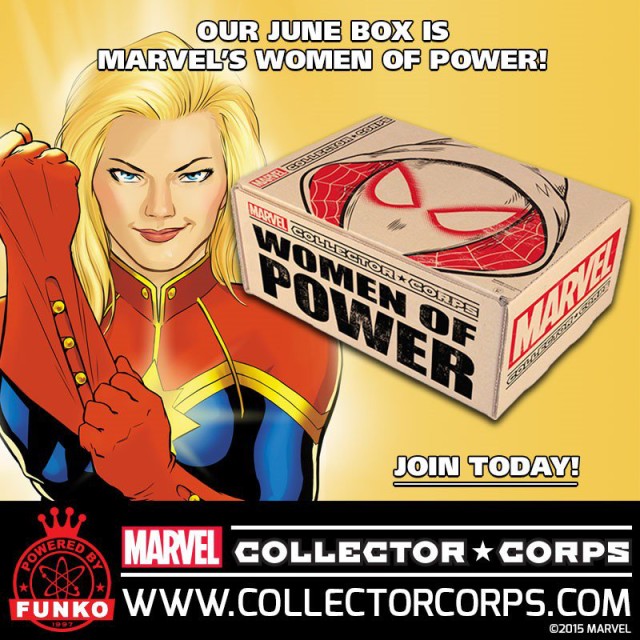 Captain Marvel, Carol Danvers, is also all over the advertising for this Funko Women of Power box. I noted last month that all of the solicitation listings for the regular version of the Captain Marvel POP Vinyl specify her as "Unmasked". Could we be seeing the eventual Masked Captain Marvel POP Vinyls figure in this box…?
In addition, it's worth pointing out that Carol Danvers Captain Marvel sometimes appears with long hair (in fact, that's her classic look), but short-haired Captain Marvel is far more popular than the long-haired iteration right now.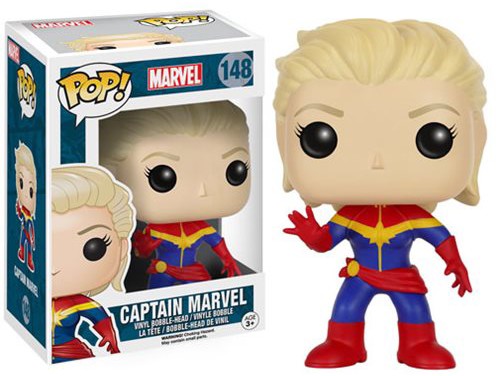 There is, of course, also the possibility of an all-new character like Squirrel Girl, Red She-Hulk (no, she is not Jennifer Walters), or Hellcat getting their first Funko love in this box as well. Who would say no to a Squirrel Girl POP Vinyl?!
Because she would be an easy repaint, I think Red She-Hulk is also a distinct possibility, but since that character is frankly not all that popular, I wouldn't be surprised to see Red She-Hulk as a limited-edition convention exclusive later this year instead.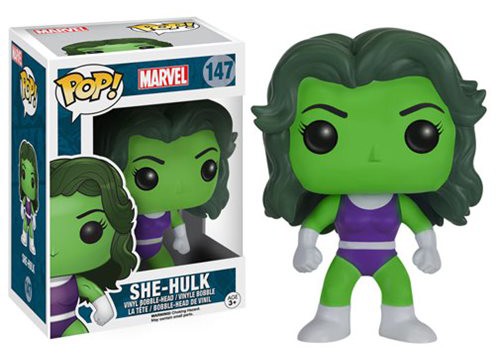 While collectors tend to prefer two POP Vinyls figures in a box to anything else that could be included, I think there are a ton of possibilities for female Dorbz and Mystery Minis. I wouldn't mind a Dorbz Captain Marvel or Spider-Gwen at all, but there are literally dozens of other popular women Funko could include in this box.
I'll post updates to the Marvel Toy News Facebook and Twitter pages as Funko teases more details on what may be included in this highly-anticipated subscription box, so stay tuned to our social media pages for more info.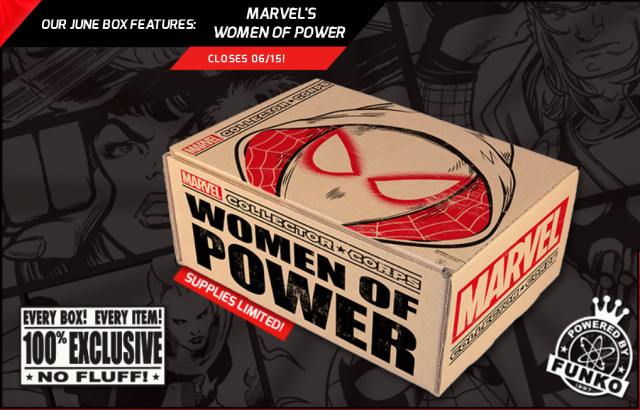 The Funko Marvel Women of Power Collector Corps Box is now available for order while supplies last or until June 15th 2016 (whichever comes first). As this is a box with the red-hot Spider-Gwen on it, I think it's a strong contender to sell out early like the Villains box (with Venom on it) did.
What are you hoping will be included in the Marvel Collector Corps Women of Power Box, collectors? Are you hoping for variant POP Vinyls of Spider-Gwen or Captain Marvel, all-new characters as POPs, more female Dorbz, or something else entirely?