If you got into collecting Marvel Funko POP Vinyls late, there are certain figures that you're probably missing–not because you don't want them, but because they're now discontinued and astronomically expensive on the aftermarket. One of these figures is the Funko Tony Stark POP Vinyl, which was available as an exclusive release at San Diego Comic-Con and another convention in 2013. Secondary market prices on this figure rival the retail price of Hot Toys figures now, but there is hope–a photo of a new Unmasked Iron Man Funko POP Vinyls figure has been leaked!
UPDATE 8/17: The Funko Iron Man Unmasked POP! Vinyl is now available for order–and he's an Amazon exclusive! Better act fast if you want one!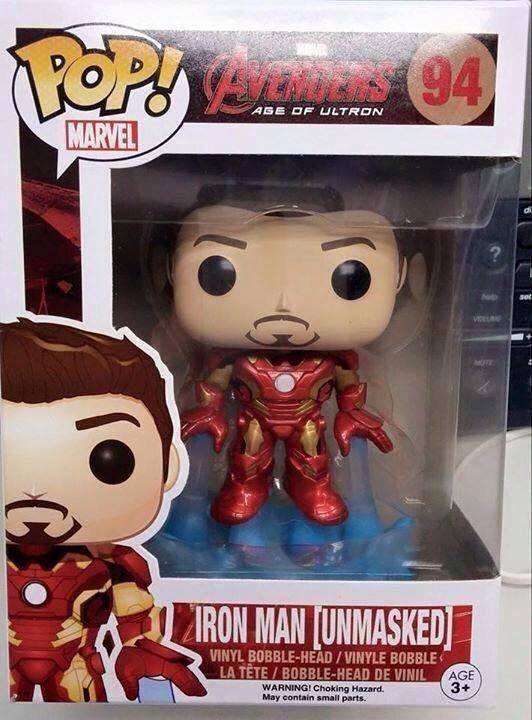 When the original Funko POP Vinyls Unmasked Iron Man figure came out as an exclusive for SDCC 2013, it fell off the radar a little bit because of being an unnumbered piece. See, the most limited SDCC Funko exclusives have a specific limited-edition run size denoted on the box–with numbers like 480, 1008 and so forth.
Typically, when an exclusive doesn't get a specific LE number, it means that Funko made plenty to go around. Typically. Enter Tony Stark.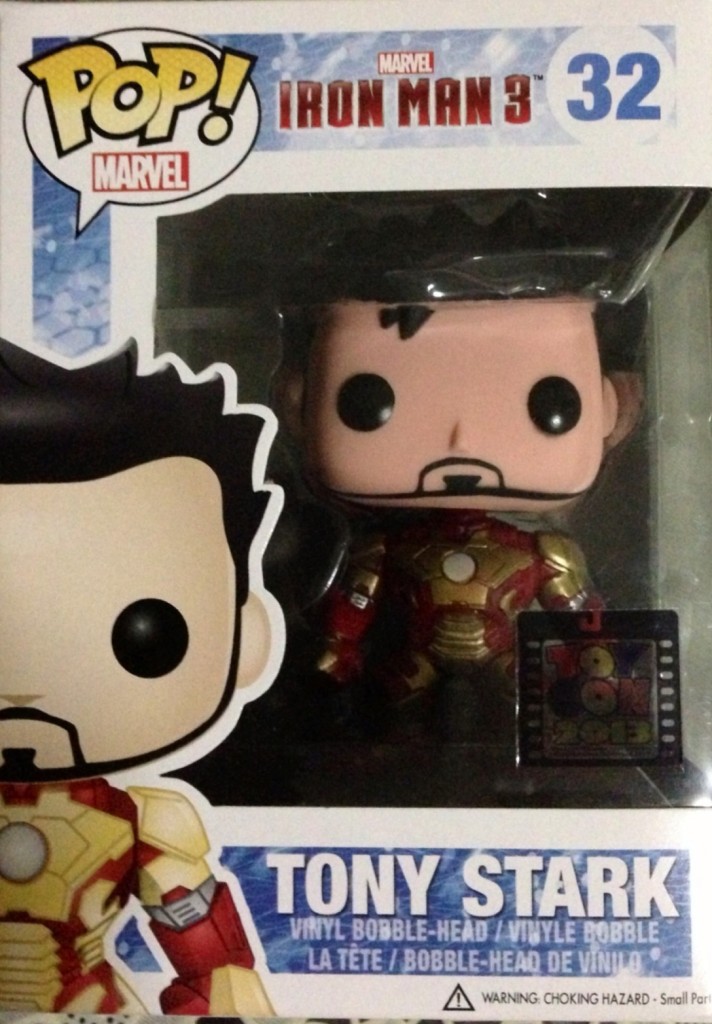 Although the exclusive Tony Stark Funko POP Vinyls figure (which uses the Iron Man Mark XLII body) got released at both the Phillipine ToyCon 2013 and San Diego Comic-Con 2013, it eventually turned out that the supply of this figure just does not meet the demand.
Prices for the Funko POP! Vinyls Tony Stark figure have now reached a high of $200-$250, after rising consistently for quite some time. Clearly, this is not a figure that every collector new to Funko (or old ones who just hadn't gotten around to picking up this vinyl) is going to be able to afford.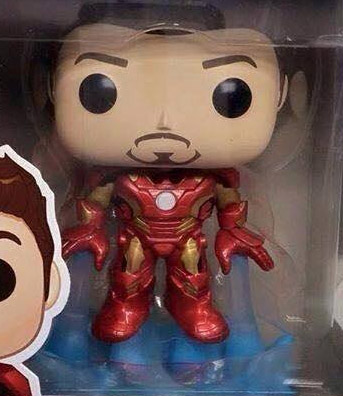 The 2015 Avengers Age of Ultron Unmasked Iron Man POP Vinyls figure is completely different from the prior, convention-exclusive release. It has the unique number designation of '94' in the Funko Marvel POP Vinyls numbering scheme, and features a repainted Hawkeye head on the regular Avengers AOU Funko Iron Man body.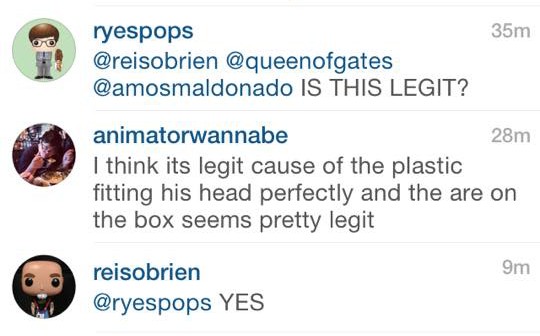 As soon as images of the new Avengers AOU Tony Stark POP Vinyl appeared online, some collectors began speculating that the piece was a custom or a fake created in Photoshop using existing products as a base.
Those rumors have been quickly put to bed, however: Funko artist Reis Obrien posted on Instagram, confirming the authenticity of the leaked image of the new Iron Man (Unmasked) POP Vinyls figure! The new Tony Stark is real, and now everyone will have another chance to own their very own Unmasked Iron Man POP Vinyl!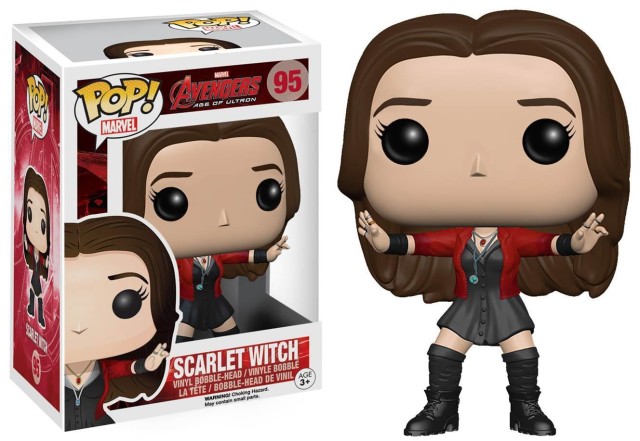 Like the recently-revealed Scarlet Witch figure that just went up for order, the Funko Iron Man Unmasked POP Vinyl figure should be available for pre-order this spring, with a likely release date in late summer 2015. I'll post an update once Funko officially reveals the new Unmasked Tony Stark figure themselves, and send out an alert via the Marvel Toy News Facebook Page once pre-orders for this sure-to-be in-demand Tony Stark figurine goes up for order.
What do you think of the new Avengers Age of Ultron Funko POP Vinyls Unmasked Iron Man, Funko fans? Are you glad to see a new version of Tony Stark finally flying in, or are you bummed out that your original Tony Stark POP! Vinyl is probably about to suffer a sharp drop in value?