I've had a Rocket Raccoon image as part of the site header since Marvel Toy News launched, so I haven't been keeping my affinity for Marvel's cutest superhero a secret. Me and Rocky (we're on a first name basis) are pretty tight, so I've been looking forward to the Guardians of the Galaxy Marvel Legends Rocket Raccoon movie figure ever since the movie was announced. Unfortunately, Hasbro often doesn't do smaller characters like Rocket Raccoon justice, and the new Marvel Legends Guardians of the Galaxy Rocket Raccoon is a bit of a dud and continues that trend…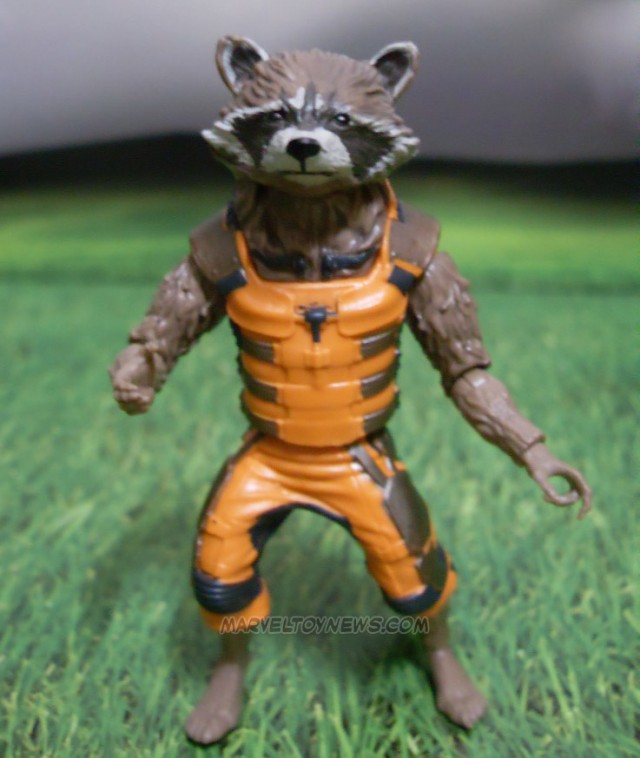 Considering that Rocket Raccoon is about to (hopefully) become one of Marvel's best-loved and most recognizable characters, you would expect that Hasbro would want to pull out all the stops on this Marvel Legends Guardians of the Galaxy Rocket Raccoon figure and make it pretty spectacular.
After all, when you're paying $20 for a 3″ figure, you'd expect that it'll be outstanding… right?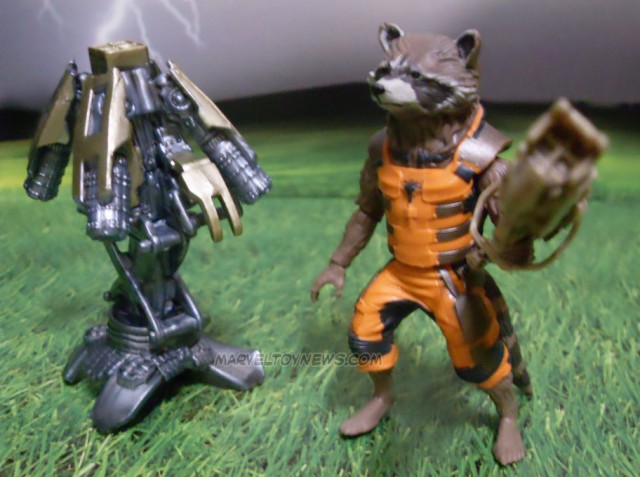 Well, not quite. Hasbro has seemingly really dropped the ball on this Rocket Raccoon Marvel Legends GOTG figure. While the Hasbro GOTG Marvel Legends Rocket Raccoon action figure is definitely one of the most sickeningly cute Marvel figures ever made (just look at his adorable widdle quasi-realistic raccoon face!), his articulation is far from up to modern standards.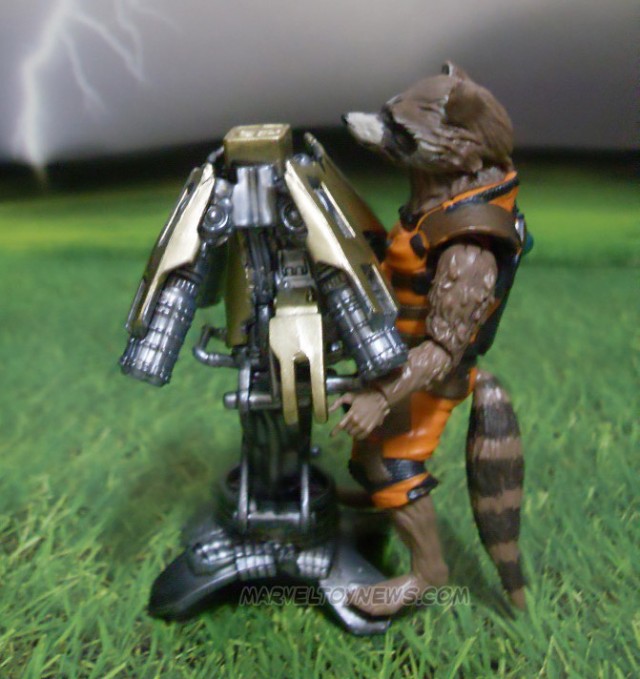 The Guardians of the Galaxy Marvel Legends Rocket Raccoon figure has much more limited articulation than I'd hoped, as he has no lower torso articulation at all (not unexpected), as well as zero head articulation (totally unexpected). It looks like the head should be poseable, but the early sample that BMANHK got simply will not have its head turned. Either Rocky's head has been glued into place or the head isn't actually designed to be turned at all.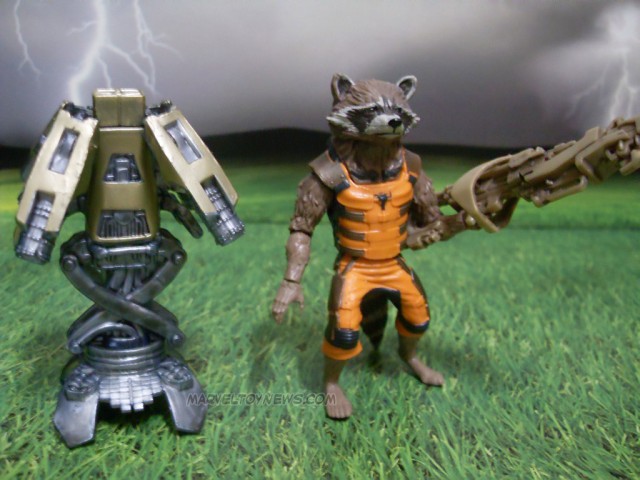 Perhaps most surprising of all is that the new 2014 ML Rocket Raccoon's tail isn't even on a ball-joint–it's just a swivel tail. That kind of thing might have been okay on the ~$5 Marvel Universe Rocket Raccoon figure a few years ago, but that's not gonna fly on a $20 Marvel Legends 2014 figure. I was really hoping for huge improvements over the 2013 Marvel Legends Rocket Raccoon Build-A-Figure, and those just aren't present on this new movie Marvel Legends Rocky Raccoon.
On the bright side, Hasbro at least got the scale right on this new Marvel Legends Guardians of the Galaxy Rocket Raccoon action figure! He's perfectly tiny compared to his teammates, just the way he should be!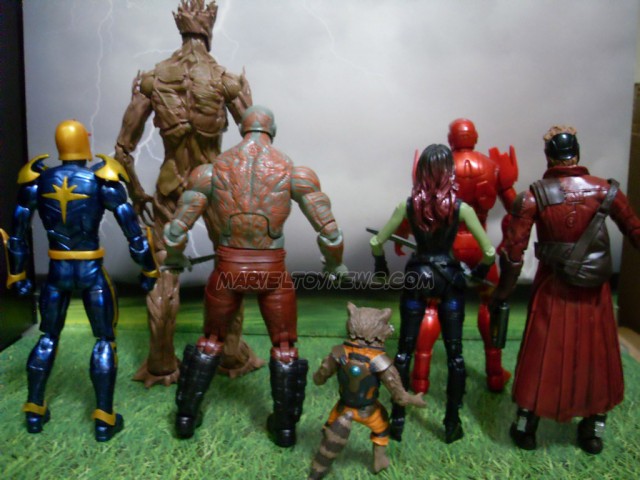 There's no way that I would ever not buy a Rocket Raccoon action figure, but I'm definitely not as satisfied with Rocket as I'd hope to be. I'll continue posting photos of the final production Marvel Legends Guardians of the Galaxy figures through the weekend, and you can 'Like' Marvel Toy News on Facebook to have news and photos magically sent right to your Facebook Newsfeed! With any luck, the other figures will impress me more than poor Rocky…
Based off the photos of the final product Rocket Raccoon figure and the description of his articulation, are you disappointed in Hasbro's Marvel Legends Rocket Raccoon attempt?