I quickly fell in love with Loot Crate over two years ago when they had their first major Marvel exclusive: the Glow-in-the-Dark Groot Funko POP Vinyls figure. Just as quickly, I fell out of love and cancelled my subscription when I realized how much junk I was accumulating from mystery boxes I didn't even enjoy anymore. It's been a long time, but LootCrate has pulled me back in this month with an awesome exclusive in this month's box–the Exclusive Doctor Strange Q-Fig Figure is now up for order!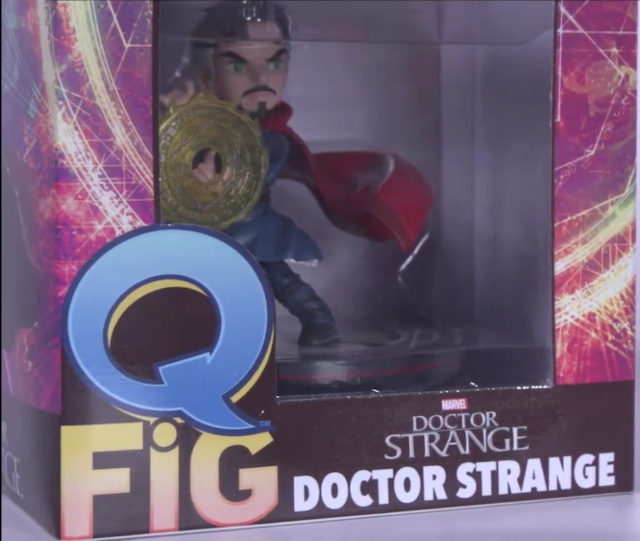 I'm not gonna lie: I thought I was done with Loot Crate forever. The only item I can ever remember getting from them and
loving
 was the Funko GITD Groot POP Vinyl, and that item was in a box in August 2014 (Yikes-time flies!).
Though I'm not privy to LootCrate's sales numbers, I have heard quite a bit of grumbling by collectors who lost interest in their monthly mystery boxes and ended up dropping them, so I have a hunch that sales are almost certainly way down.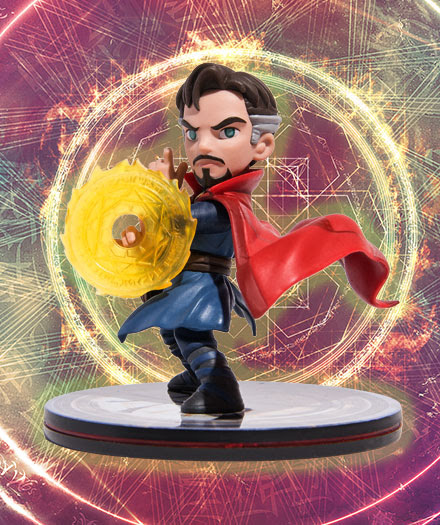 And it's for that reason that I suspect LootCrate felt the need to bring fans back this month by revealing the awesome main item in this month's box ahead of the deadline to order: a LootCrate Doctor Strange Q-Fig!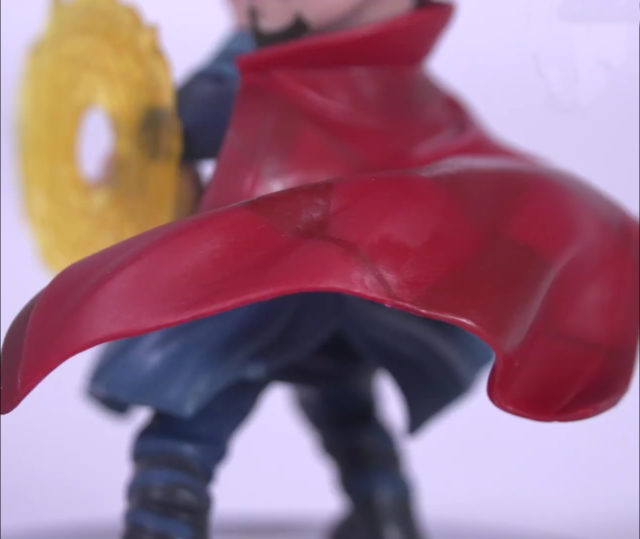 Although Loot Crate doesn't get Funko POPs as exclusives as often as they used to, the Quantum Mechanix QMX Q-Figs PVC figures are among the most popular items that they include in their various boxes these days.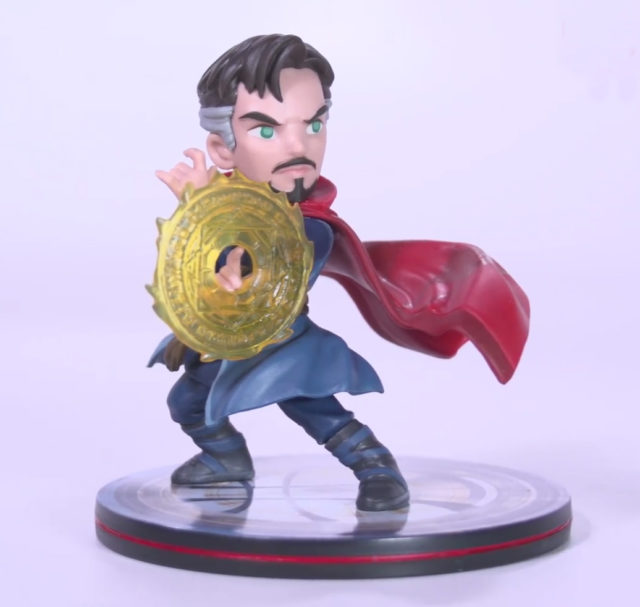 And seeing as how Q-Figs retail for $15 plus shipping by themselves and you get a whole Loot Crate with a Q-Fig and a random assortment of other stuff for only $13, you can see why collectors love it when these QMX figures are included in the mystery boxes!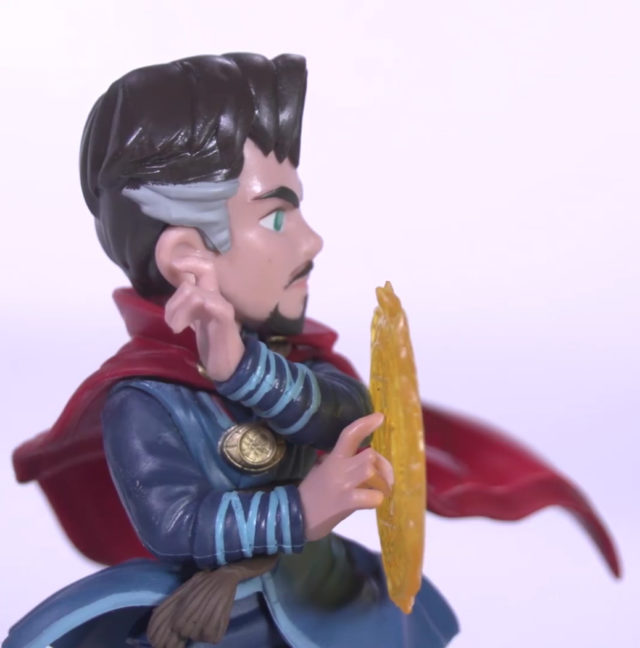 As there's only been a moderate amount of Dr. Strange merch released during the movie's launch window, I'm excited to see a unique and fun Stephen Strange figure in this month's box. And the quality of these Q-Fig figures is actually really great, especially considering that Quantum Mechanix isn't exactly a major player in the collectibles world.
Coming in his own full-color display box and standing about 3.5″ tall, this stylized Doctor Strange PVC figure can be a decent stand-in alongside Disney Infinity Marvel collections, as that line was cancelled before the Sorcerer Supreme could be released.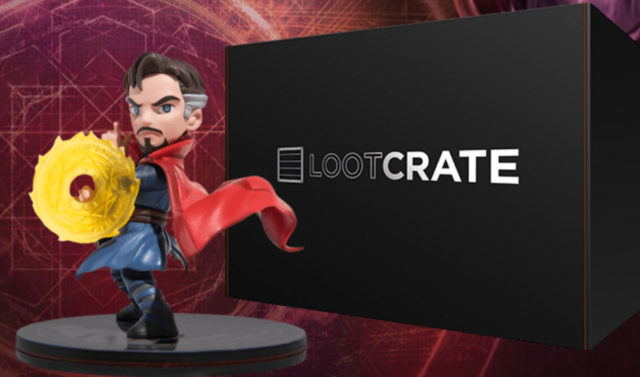 The November 2016 LootCrate Box with Doctor Strange Figure is available to order until 11/19 or while supplies last. I really don't foresee myself ordering Loot Crates monthly again anytime soon, but this figure was just too good for me to skip this month's box. (And hey, there's even a Game of Thrones item of some sort and a Fantastic Beasts T-Shirt included from the new movie in this box as well, just in case that movie doesn't suck!)
Anyone besides me lured back in for another mystery box by this Q-Fig Doctor Strange figure? And in general, what are your ongoing feelings about Loot Crate's boxes, Marvel collectors? Has anyone maintained a subscription with LootCrate consistently, or are you finding that the random goods they sent out each month just aren't for you?