The success and growth of the Marvel Animated statues line based off of the Skottie Young Marvel Babies artwork has been one of the most delightful surprises of 2016, and this week Gentle Giant announced another new addition to the family coming in the spring! Though we got a convention exclusive Rocket Raccoon Animated Statue in a different style, the first Marvel Babies Guardians of the Galaxy statue is coming our way: the Gentle Giant Marvel Animated Star-Lord statue is now up for order!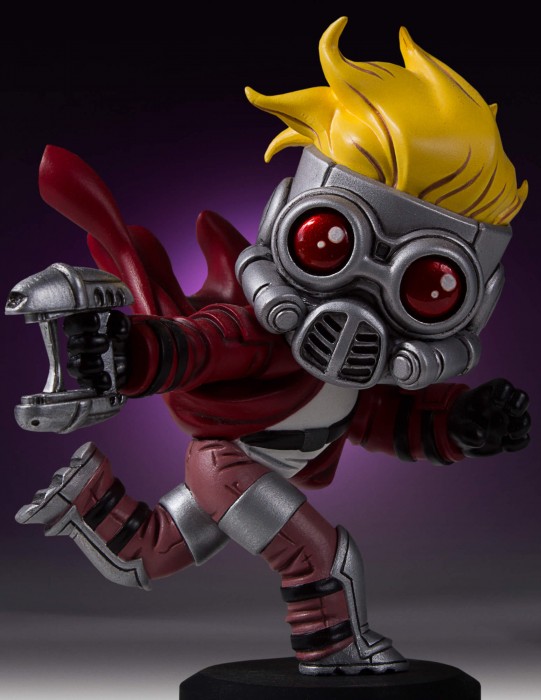 Though the Guardians of the Galaxy Vol. 2 movie won't hit theaters until next May, some high-end companies like Sideshow Collectibles have been "pre-gaming" for a while now in order to have long-development statues ready to ship alongside the movie (
like the awesome Gamora Premium Format Figure
that went up for sale at the start of this year).
And now Gentle Giant is ready to join the pre-movie pre-order party with their Marvel Babies Star-Lord Animated Statue!
This Gentle Giant Marvel Animated statue is actually really different from any of the ones previously put up for sale, as it's in a dynamic, running-and-shooting action pose, whereas everyone else released thus far has been a bit more… stationery (even Iron Man, who's just sort of hovering in the air aimlessly).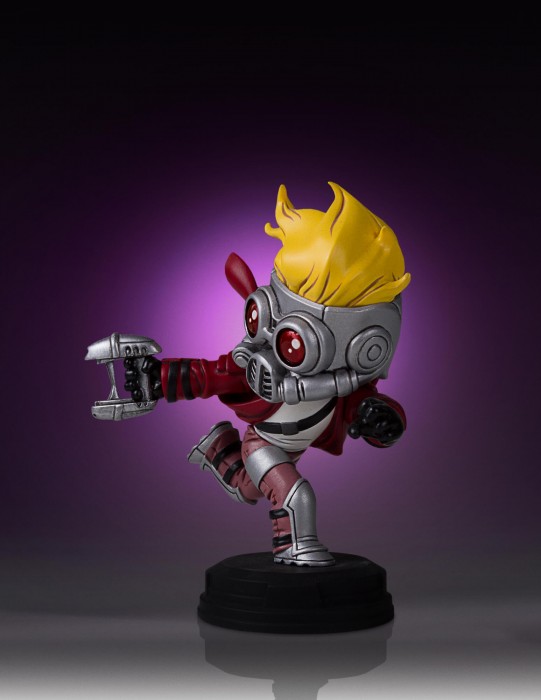 My only real gripe is that this statue features the Star-Lord helmet and not a cute unmasked Peter Quill head. I always prefer my Star-Lord toys sans helmet, as Quill spends the vast majority of his time without it in both the movie and comics.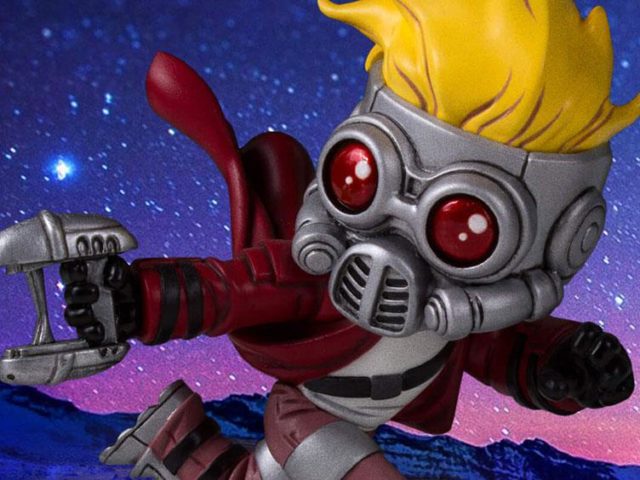 Even so, I love the dynamic nature of this sculpt and the flowing cape, and this is one of very few instances where the Star-Lord helmet actually manages to look just a tiny bit "cute".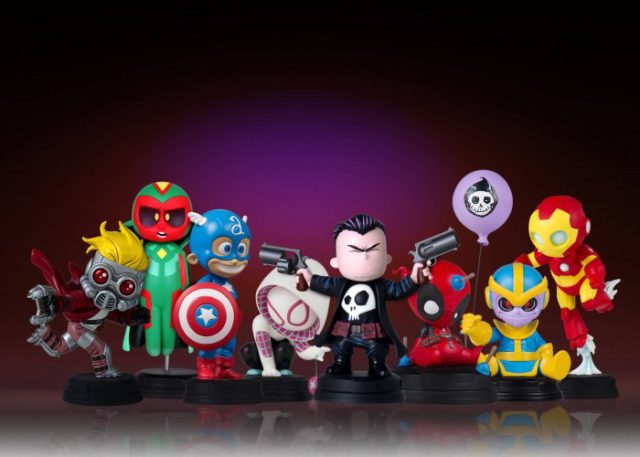 This is the eighth Marvel Babies figure in the series, following the solicitations for
the Vision
and
Punisher statues
during the fall. Presumably the Skottie Young Magneto we saw premiere at SDCC 2016 will be the next statue up for order after Star-Lord, and is only being bumped back a month because of the Guardians of the Galaxy 2 release window.
This is really shaping up to be an amazing lineup that Gentle Giant Ltd. is putting together for us, and I can't wait to see what they've got in store for us after Magneto! Could it be time for a Marvel Babies Doctor Strange, Captain Marvel or Ant-Man statue, I wonder…?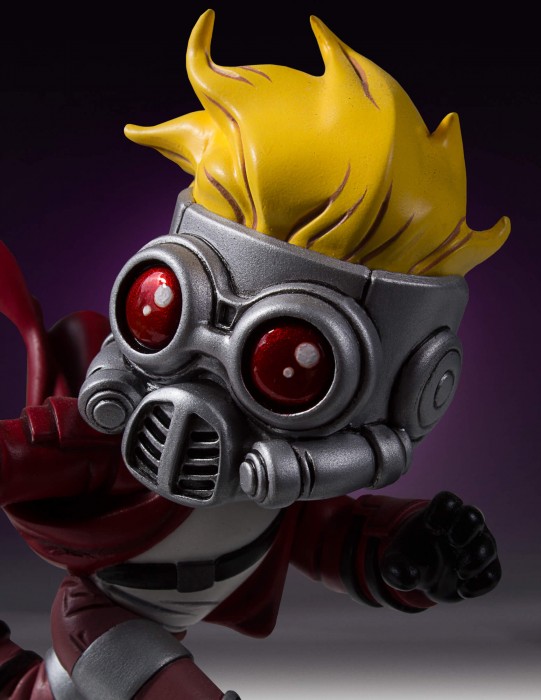 The Gentle Giant Marvel Animated Star-Lord statue is now available for order, and is scheduled to be released in spring 2017. In case you couldn't tell, this line is one of the joys of my collecting life right now, so Peter Quill was an instantaneous pre-order for me, even if I would have preferred an unmasked look personally.
What do you think of the first Marvel Babies-styled Guardians of the Galaxy statue, Marvel collectors? Do you like this representation of Starlord, and would you like to see the rest of the core GOTG members released in this style as statues? Is anyone besides me on-board as a completist for this very cool and unique budget-priced statue line?