After today, I don't think there's any question about it: Spider-Verse is "the next big thing" as far as what's coming down the pike for Marvel statues from Sideshow Collectibles! Not only did the red-hot Exclusive Spider-Gwen Statue with extra masked head go up for order, but the next two figures in the Spider-Verse statues series were revealed at New York Comic Con 2017: Silk and Spider-Man himself!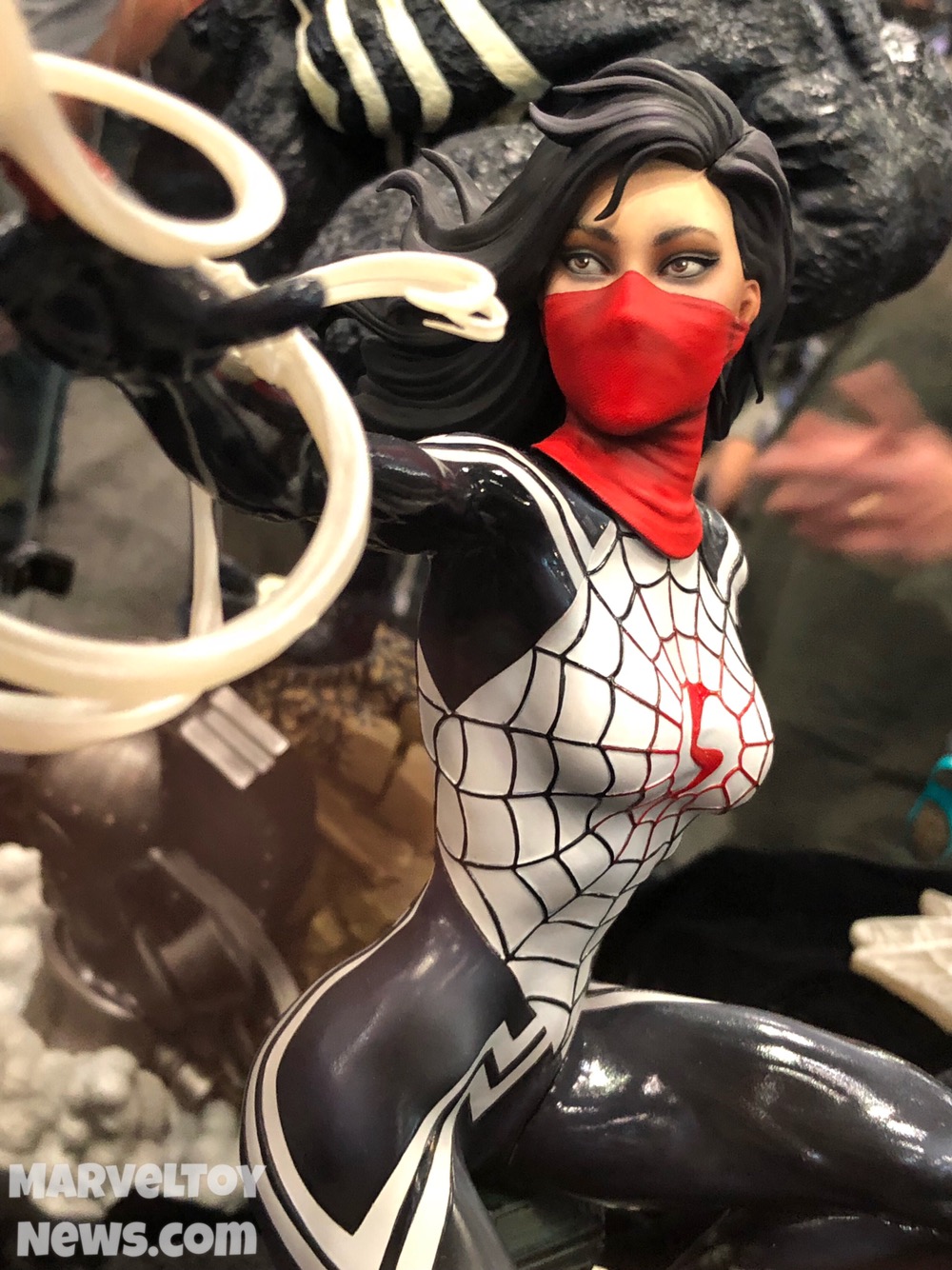 Dan Slott's lengthy run on The Amazing Spider-Man comic books has had its share of highs and lows, but one of the absolute highest highs (from both story and marketing perspectives) has to be the epic "Spider-Verse" storyline that started in 2015.
Spider-Verse featured not only every Peter Parker version of Spider-Man ever, but also female spider-powered heroines such as Silk and Spider-Gwen!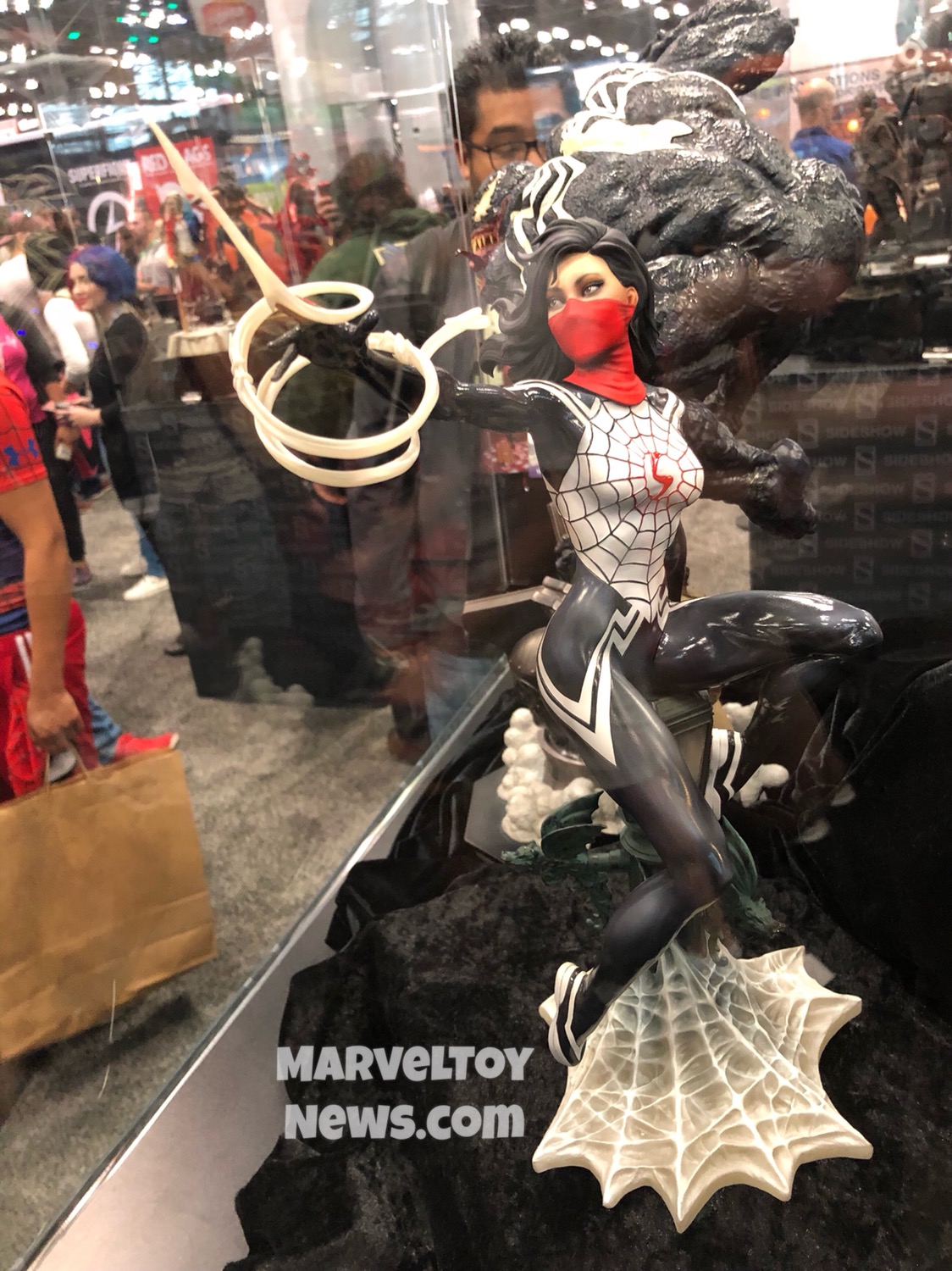 Spider-Gwen has frankly had tons of merch up until now, but this is one of the very first collectibles for Silk.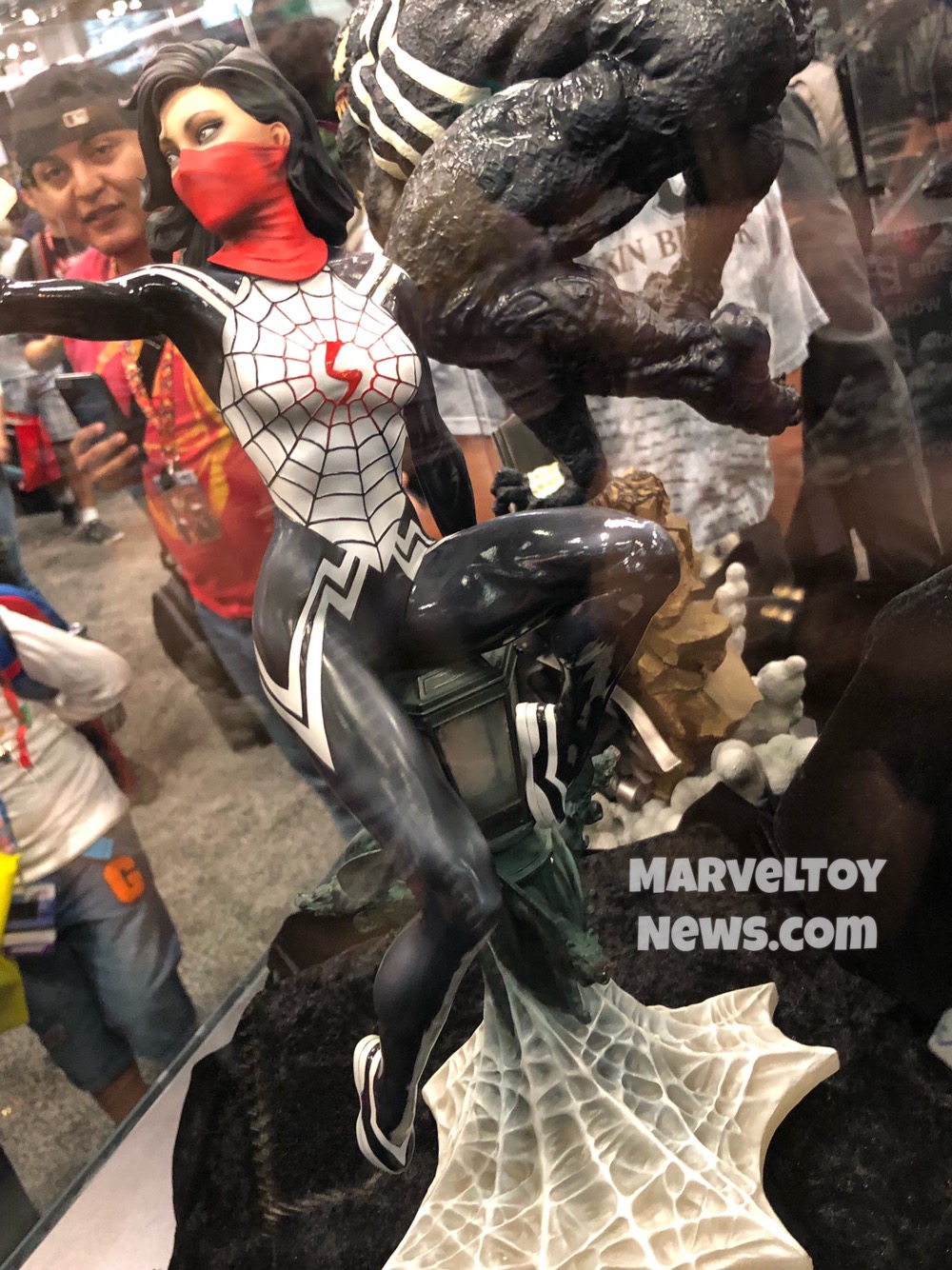 I'm not gonna lie: I'm not a huge fan of Cindy Moon. She's… fine… but I just don't get excited about her character.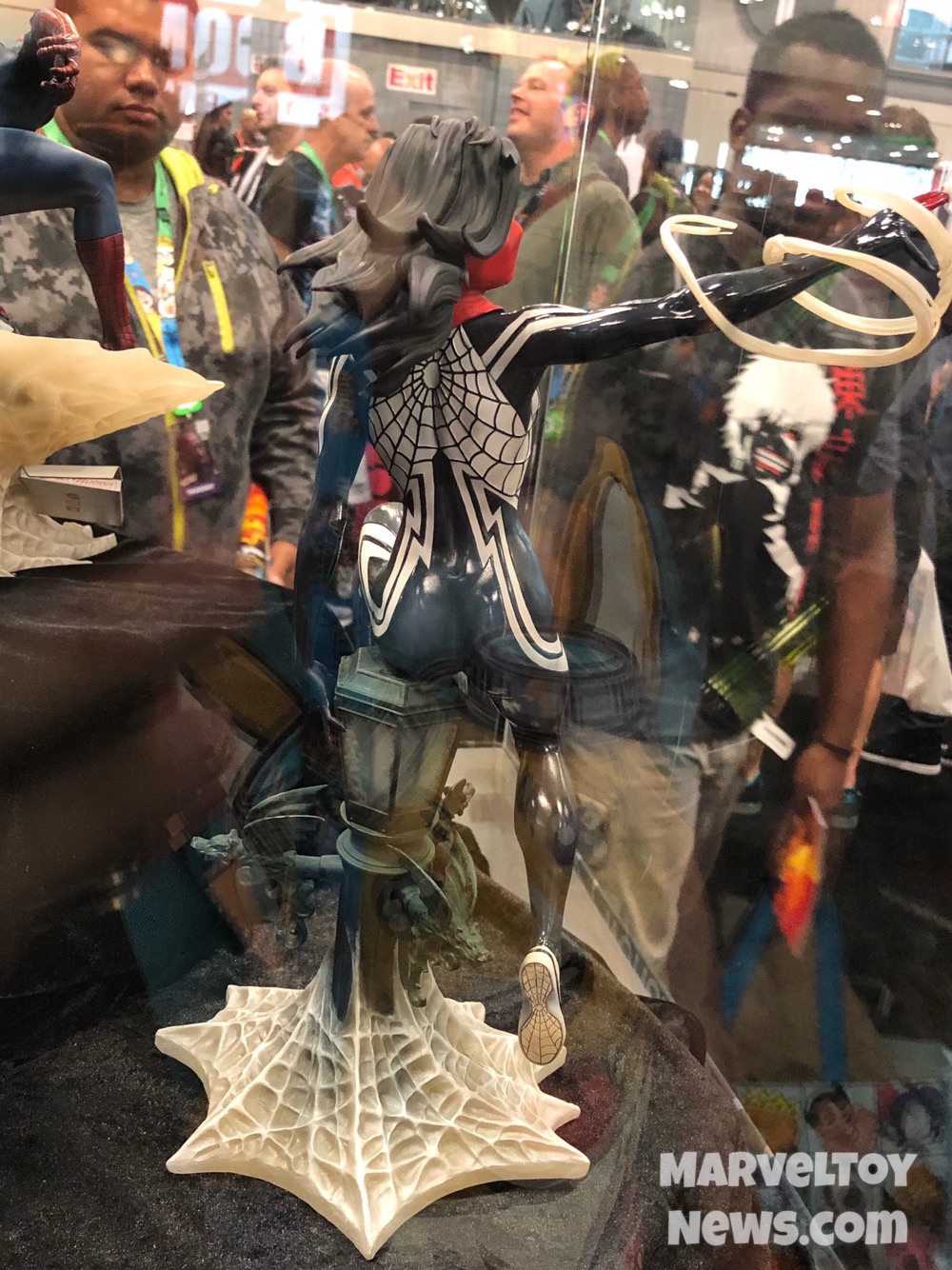 However, I definitely got a little excited checking out the Sideshow Silk Statue at NYCC 2017 today. She's downright gorgeous! In the 1:5 scale she's not nearly the space hog that 1/4 statues are, and she just looks completely beautiful.

Even the streetlight statue that she's perched on looks classy and detailed. Impressive, Sideshow!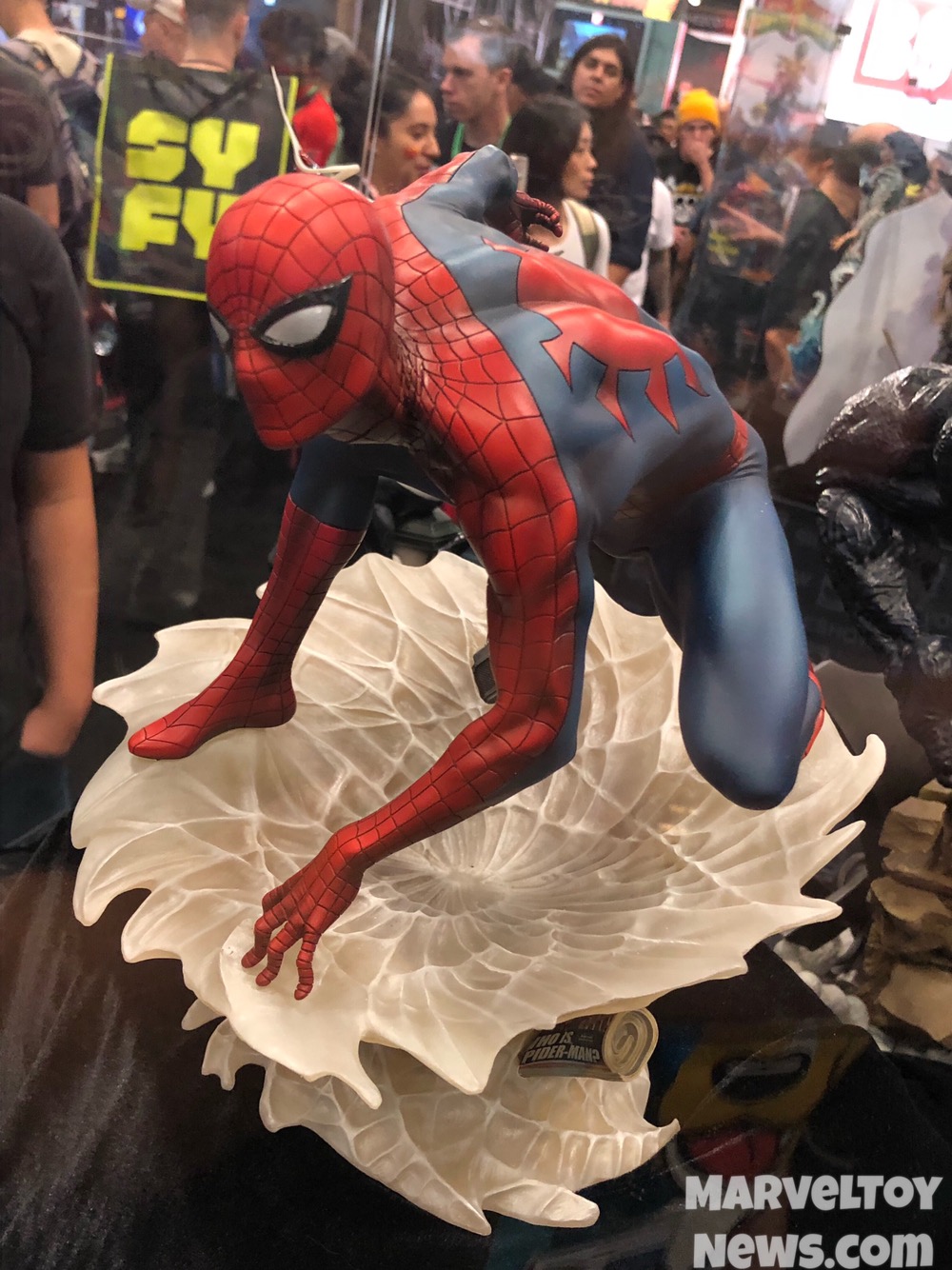 Somewhat less exciting is the titular character himself: Sideshow Spider-Verse Spider-Man!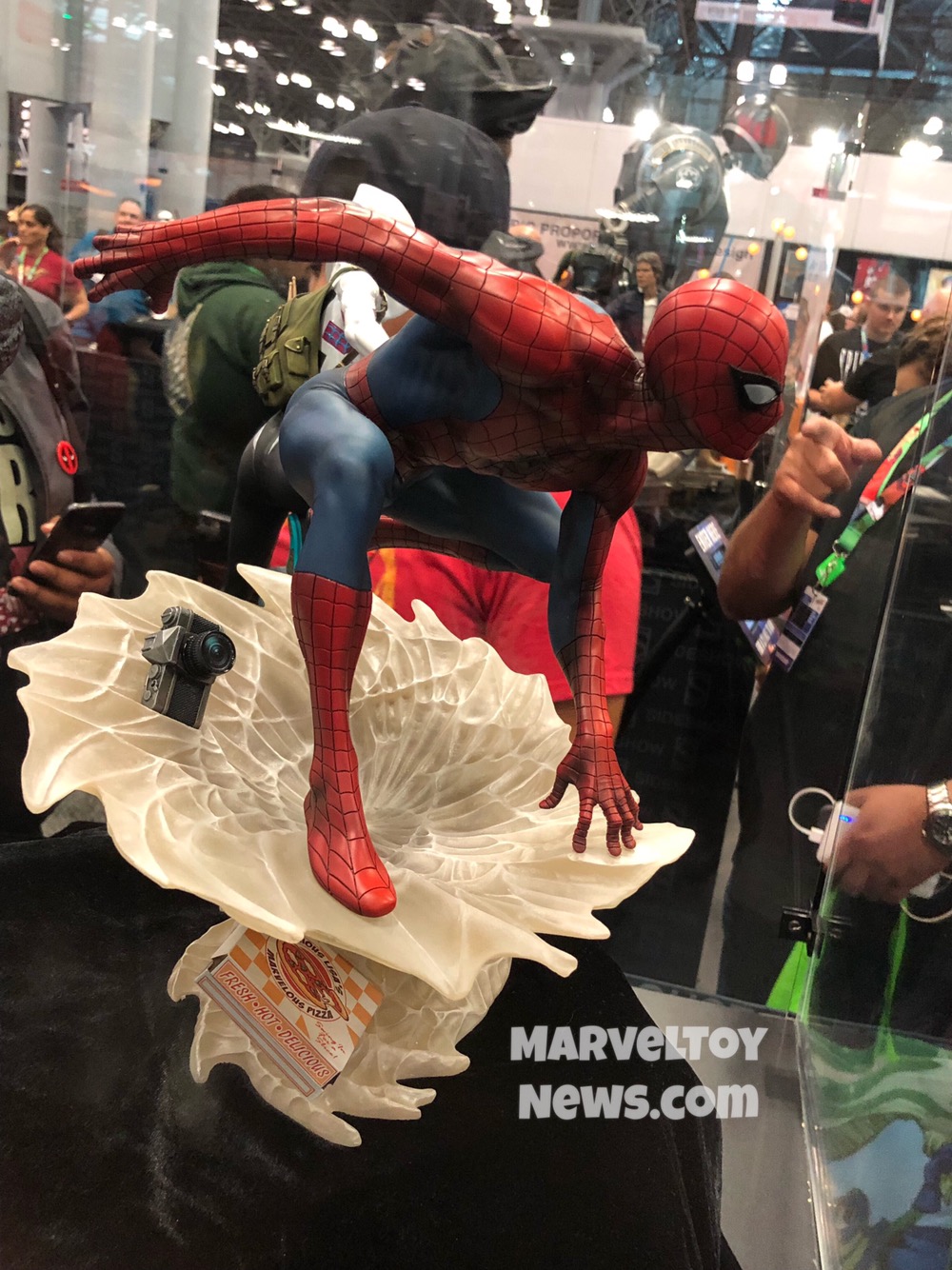 I don't have a problem with this statue, per se, but it does just kind of feel "there" to me for the sake of having a 1/5 Spidey Statue.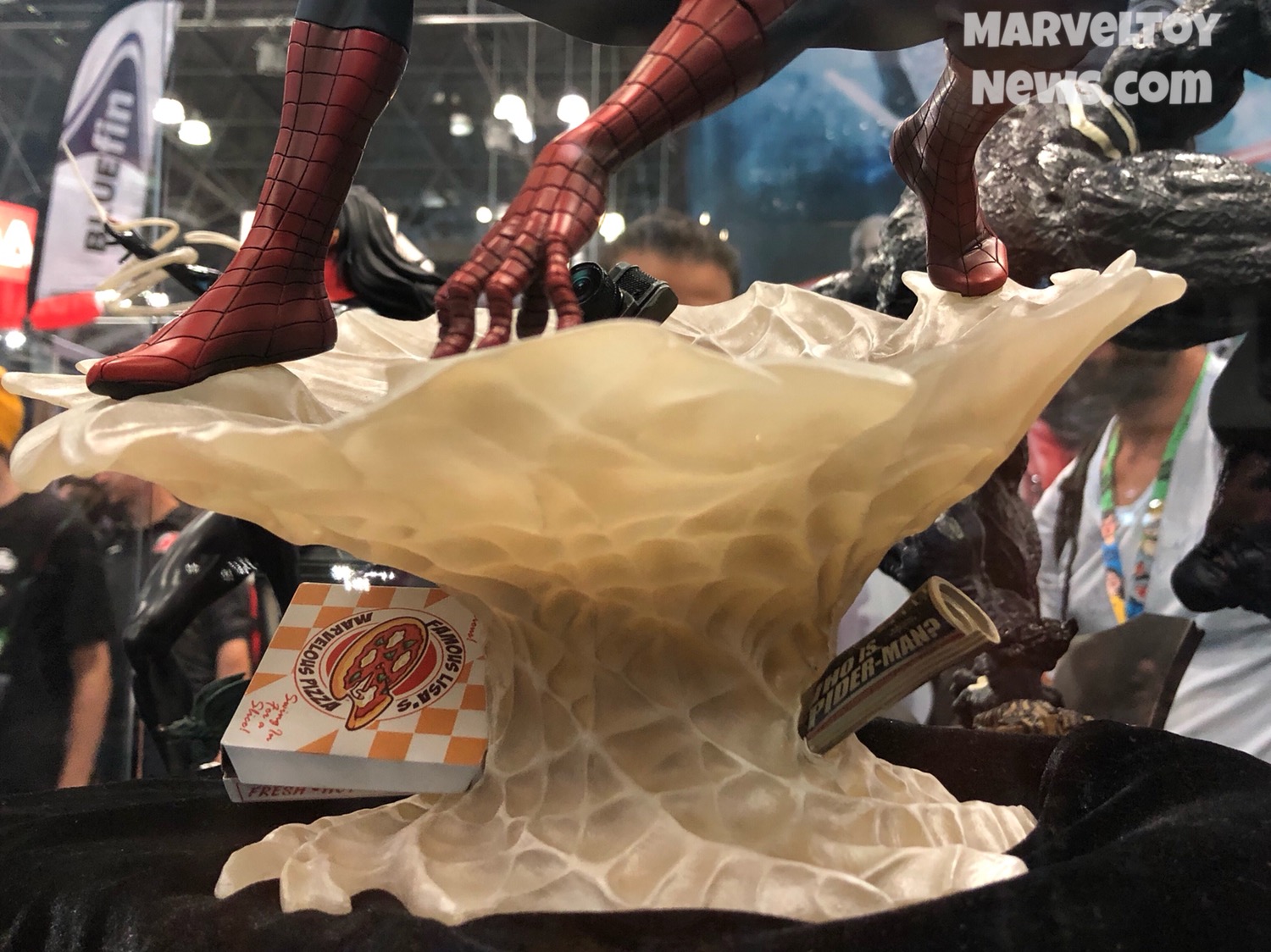 I think that the base for the Spider-Man Spider-Verse Statue is rather fun with the pizza box and newspaper, but this is by far the least compelling of the first trio of Spider-Verse statues.
The Spider-Gwen Exclusive Statue is now up for order, and is the only way to get the masked head for Spider-Gwen along with the unmasked Gwen Stacy head. This was my favorite thing at the whole Sideshow booth at NYCC 2017, and I've already got my PO locked in.
Now that we've seen the first three statues in the Spider-Verse Mark Brooks Artist Series, where do you stand on this line, Marvel collectors? Are you planning to dive in for any or all of these statues, or are you waiting to see what else Sideshow Collectibles may have planned for the series first?