In just a few hours we'll hopefully have proverbial longboxes filled with new Marvel toy news, photos and information to share from the Hasbro Marvel SDCC 2016 panel. But in the meantime, there's still some other companies whose reveals from San Diego Comic-Con 2016 are deserving of attention, and one of those companies is Kotobukiya! Along with the expected debuts of Bishoujo Loki and Lady Thor and the Spider-Man ARTFX+ Series at the con, Koto also unveiled two totally unexpected surprises: the Kotobukiya Vision Fine Arts Statue and Squirrel Girl Bishoujo!
There were a handful of new Marvel statue reveals at the San Diego Comic-Con 2016 Kotobukiya booth and panel that collectors had been expecting for months, including ARTFX+ Miles Morales Spider-Man and Bishoujo Lady Thor and Loki.
But as usual, the most exciting part of the con isn't the news that we're expecting–it's the news that we're not! And on that front, Kotobukiya delivered with several new pieces at the show, including a new Marvel Fine Arts statue, a new Bishoujo, and even a new limited-edition ARTFX+ repaint!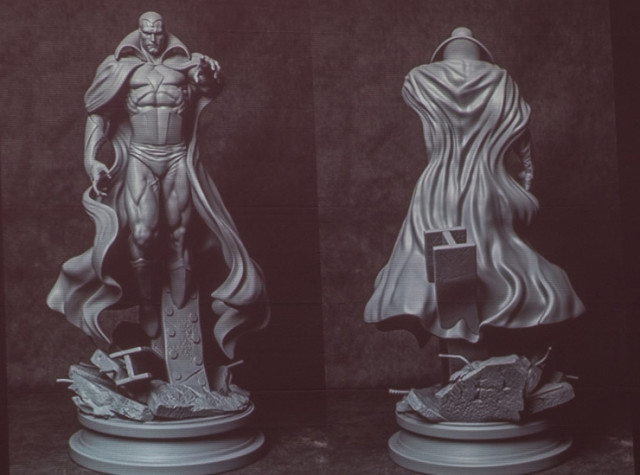 The next Marvel Fine Arts statue after Thanos is now confirmed to be a Kotobukiya Vision statue!
Despite being a near-iconic character with decades of major appearances, Vision doesn't get high-end statues very often at all. The flowing cape and confident pose of the Koto Vision statue are great, and I'm really looking forward to the first new Vision statue in years seeing a wide release next year.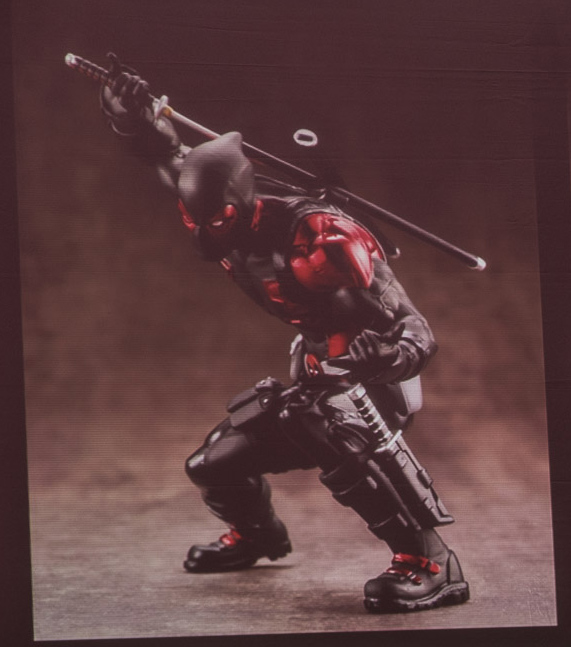 In addition, an exclusive Inverse Deadpool ARTFX+ statue was also revealed during the Kotobukiya panel. This comes as quite a surprise, since I really thought Koto was done with mold following the X-Force, regular and SDCC releases of ARTFX+ Deadpool. I don't recall ever seeing this Black Costume Deadpool appear in the comics (ever), so it's especially surprising to see Koto choose this over another canonical costume for Wade (like the blue and yellow X-Men costume).
The black and metallic red paint on this piece definitely looks slick, but with so much Deadpool merch coming out these days and limited space and money, this $59.99 November 2016 release 1/10 statue is going to be a pass for me.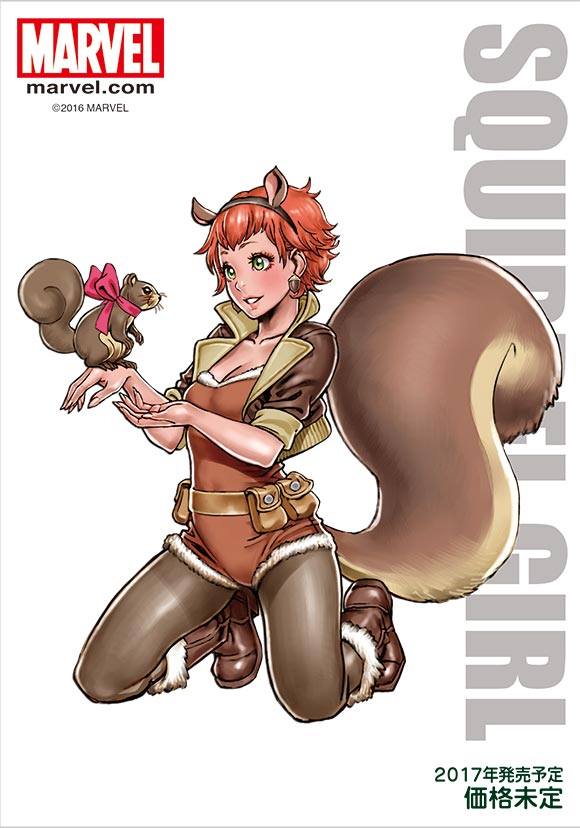 Koto also spotlighted their next upcoming Marvel Bishoujo statue after the Asgardian siblings: Squirrel Girl! Now, I'm gonna be truthful: I'm not a Squirrel Girl fan in the slightest. I desperately tried to love the Squirrel Girl comic books, as I usually have a weakness for quirky oddball characters, but Squirrel Girl is just not for me.
Even so, the concept artwork by Shunya Yamashita and in-progress digital sculpture of Bishoujo Squirrel Girl and Tippy-Toe the Squirrel looks really sweet and cute, and I applaud Koto for selecting a fan-favorite but obscure character for the Kotobukiya 2017 Bishoujo line.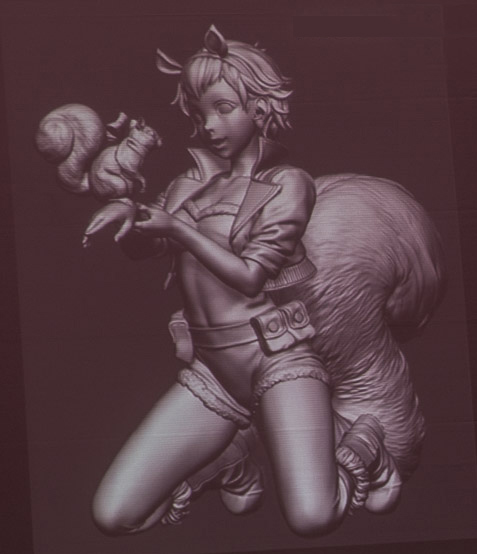 I'll continue to post updates from development to solicitation to release for all of these statues, so if any of these catch your eye, be sure to follow the Marvel Toy News Twitter and Facebook Page to have future information sent right to your newsfeed.
What do you think of the surprise reveals from Koto at San Diego Comic Con 2016, Marvel collectors? Are you planning on adding the Kotobukiya Vision, Squirrel Girl or Inverse Deadpool statues to your collections, or are you uninspired by this showing?