Last month, Diamond Select Toys was one of the first companies out of the gate to officially announce their San Diego Comic Con 2017 exclusives, including the Marvel Gallery Superior Iron Man and X-Men Deadpool statues. It looked like that was going to be it for DST Marvel exclusives for the show, but looks can be deceiving: the SDCC 2017 Exclusive Dark Phoenix & Unmasked Ironheart Marvel Gallery statues have now been revealed!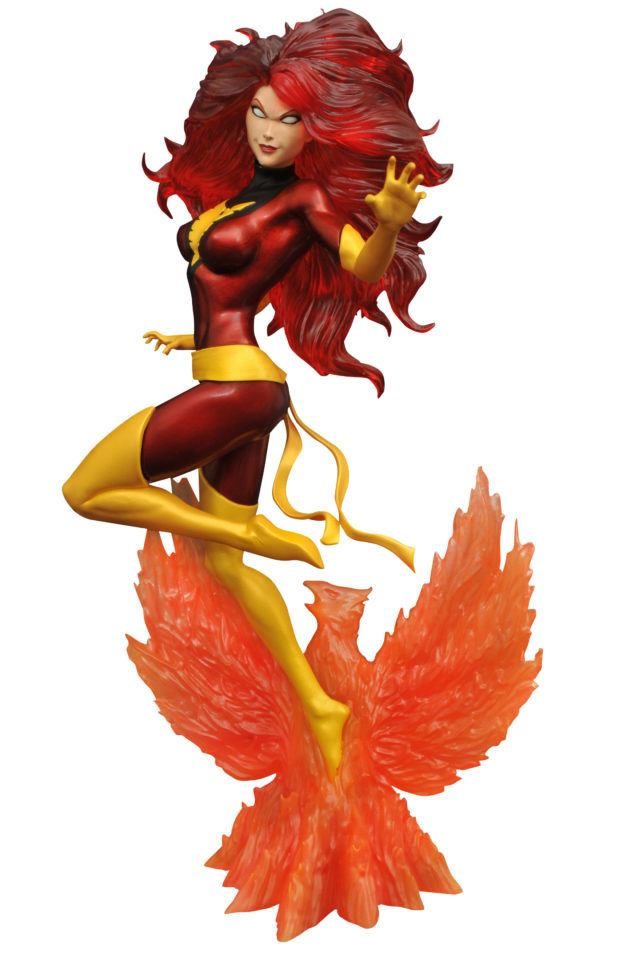 We're less than halfway through 2017, but already I doubt that
anybody
is going to be able to challenge the Diamond Select Toys Marvel Gallery statues as my "Breakout Hit Line of The Year". The quality and diversity of this line is improving at an incredible rate, and very soon I'm going to have to make some hard decisions about what to ditch to make more space for Marvel Gallery statues.
And today, I can add one–and maybe two–more pieces to my "must-buy" list, with the second pair of announced Marvel Gallery SDCC Exclusives for the year!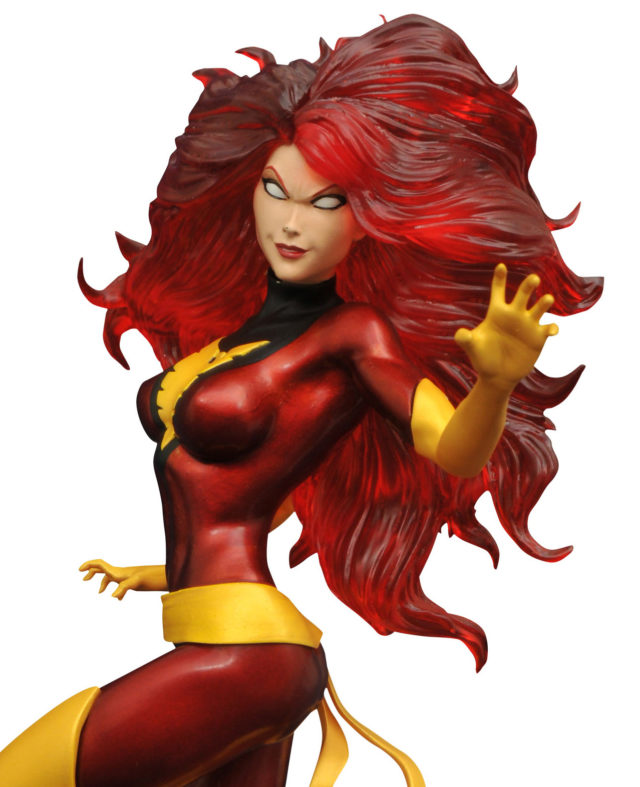 First up, we've got the piece that I predict will easily be DST's hottest Comic Con exclusive: a 10″ Marvel Gallery Dark Phoenix! I liked–but didn't think the pose or facial expression was quite right–for the regular green Phoenix statue DST revealed in the winter.
But somehow, while that version just barely missed the mark for me, I feel totally different about this Marvel Gallery Dark Phoenix figure! The whited-out, malevolent eyes and translucent red hair on this piece make it an absolute knockout! This is one of the best DST Marvel statues so far in my eyes.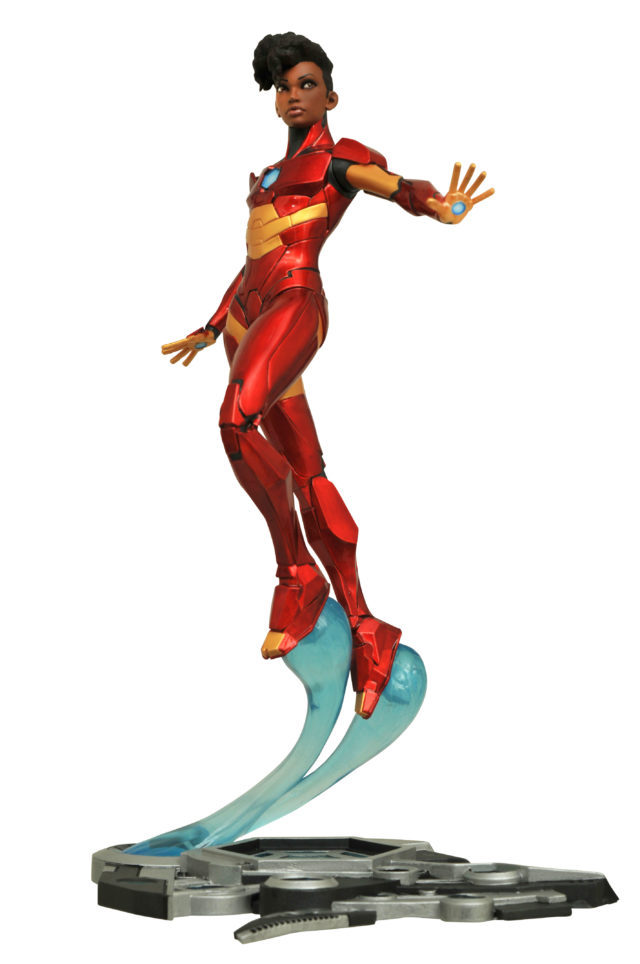 The other exclusive is one that I image will be a bit more for just the hardcore fans: Marvel Gallery Unmasked Ironheart, Riri Williams. I imagine that this PVC figure is very likely to be the
only
unmasked Riri Williams toy that ever gets released–besides a Minimate that seems like a sure thing–unless the character really hits it big.
The regular version of the 11″ Ironheart figure with mask on looks fabulous, and a piece that I pre-ordered even though I'm not the character's biggest fan (at all). That said, Riri Williams appears with her helmet off in Marvel Puzzle Quest (which is like the addictive-like-crack Marvel video game ever), and that's where I like her best, so MPQ may succeed once again in draining money from me I'd rather not spend with this piece! Heh.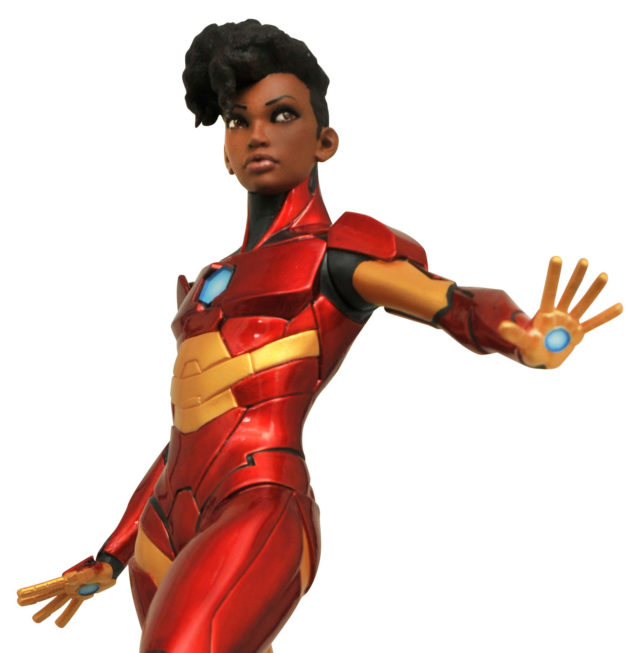 If they're like the rest of DST's exclusives, the Marvel Gallery Ironheart Unmasked and Dark Phoenix statues should go up for pre-order online this month. I'll send out an alert via the Marvel Toy News Facebook and Twitter Pages when (if) orders are opened for these online. (I sure hope they are, because I need that Dark Phoenix in my life!)
Now that we've seen what I expect to be the last two exclusive Marvel Gallery statues for San Diego Comic-Con, what do you think of the offerings, Marvel collectors? Will you be picking up X-Men Blue Deadpool, Dark Phoenix, or one of the other convention exclusives?